It doesn't get much better than a recipe that is both delicious and easy. These Easy Stuffed Mushrooms fit the bill. Any parent who has ever been faced with bringing an appetizer for holiday gatherings or signed up to bring something to the potluck or just wanted an easy side to go with dinner—take note. You are about to read one of the simplest yet tasty recipes there is.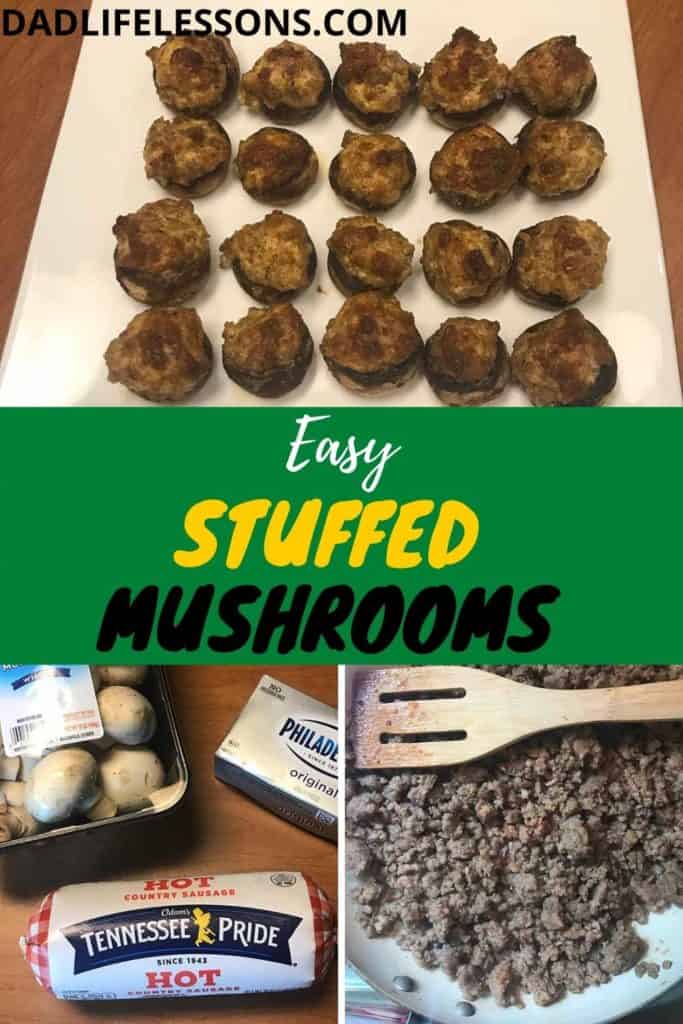 This recipe for Easy Stuffed Mushrooms uses only three basic ingredients and we know from experience everyone will want the recipe for themselves once they taste them. This quick recipe will be your new go-to for every occasion!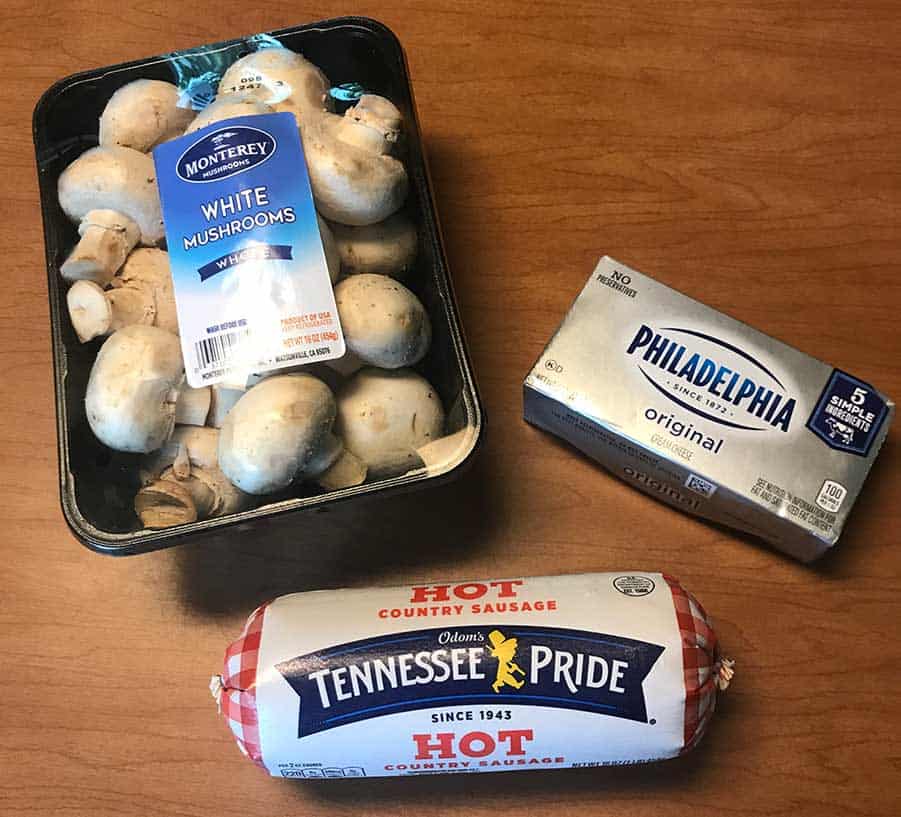 Ingredients:
Two packages of whole white mushrooms
One package of ground sausage (spicy recommended)
One package of cream cheese
Cook time: 35 minutes
Prep time: 20 minutes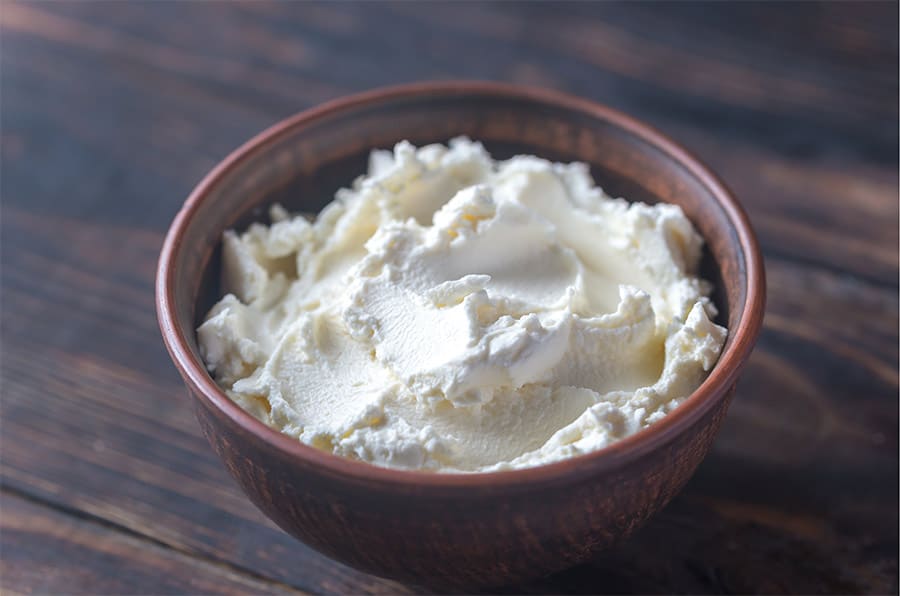 To get started, go ahead and take the cream cheese out of the refrigerator and let it sit out while prepping. For best results and for easy mixing, let it sit out on the counter (in the packaging) for about 30 minutes to soften.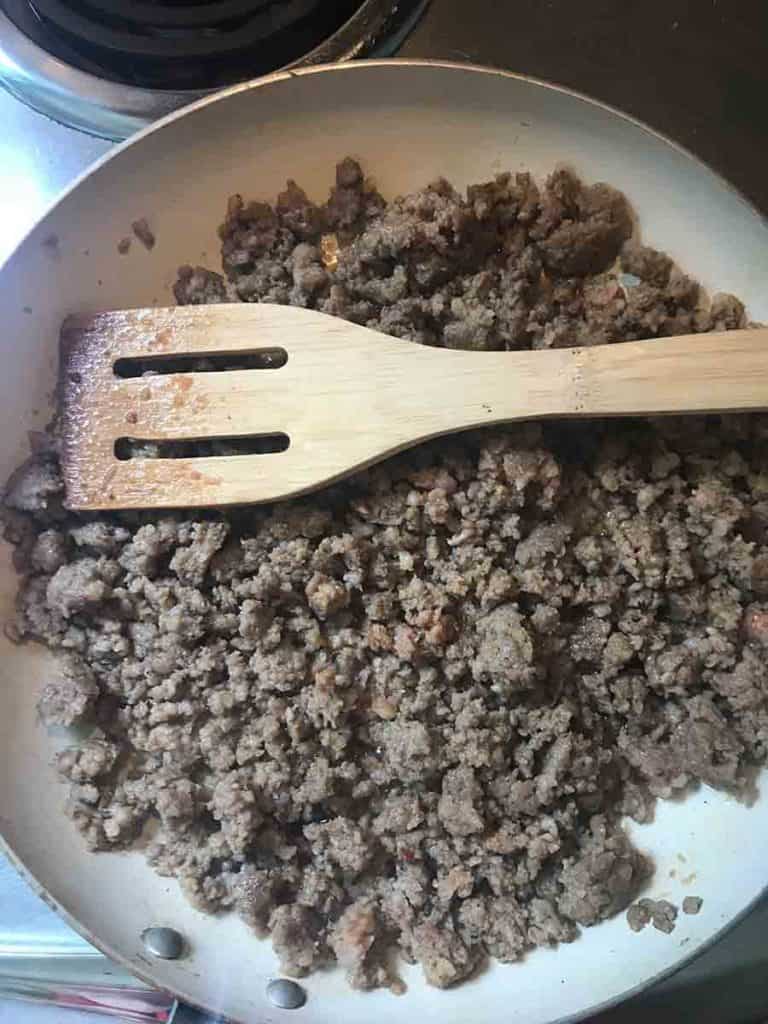 The first step to these easy stuffed mushrooms is to brown your sausage. Use a spatula and break up the sausage while it cooks for a nice even ground up cooked sausage. While it's cooking, you can work on washing and de-stemming your mushrooms.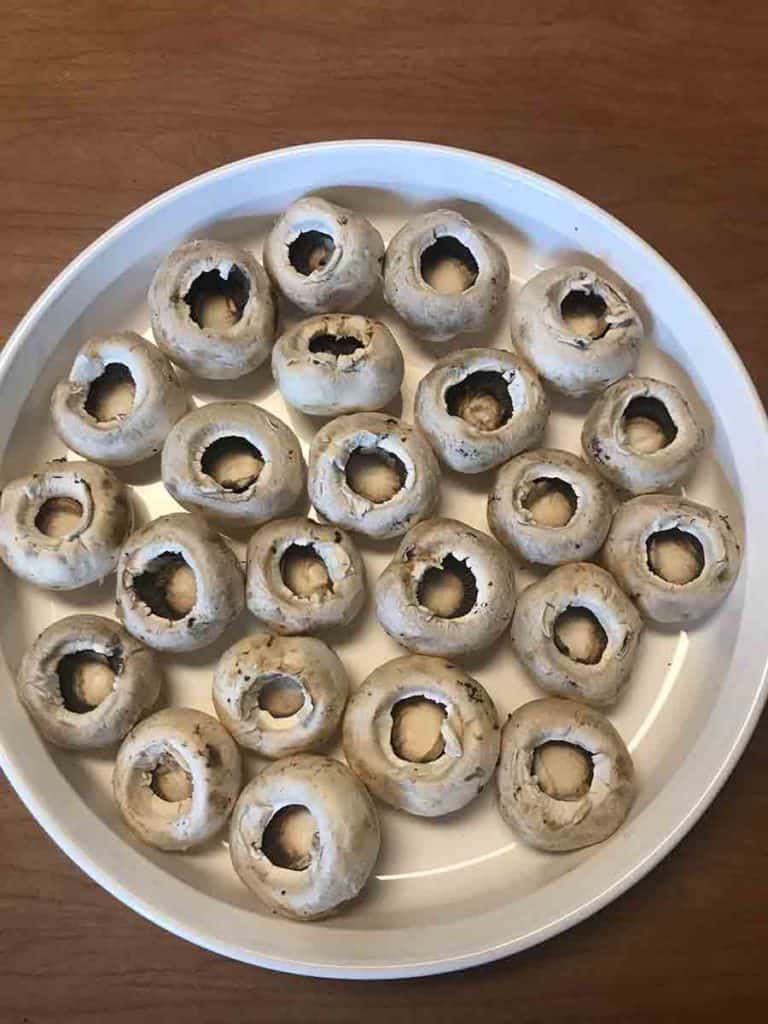 De-stemming and washing mushrooms is actually a great way to get kids involved in the process if you want kitchen helpers! The mushrooms can break if you aren't careful, but ages 8 and up should be able to handle this task no problem.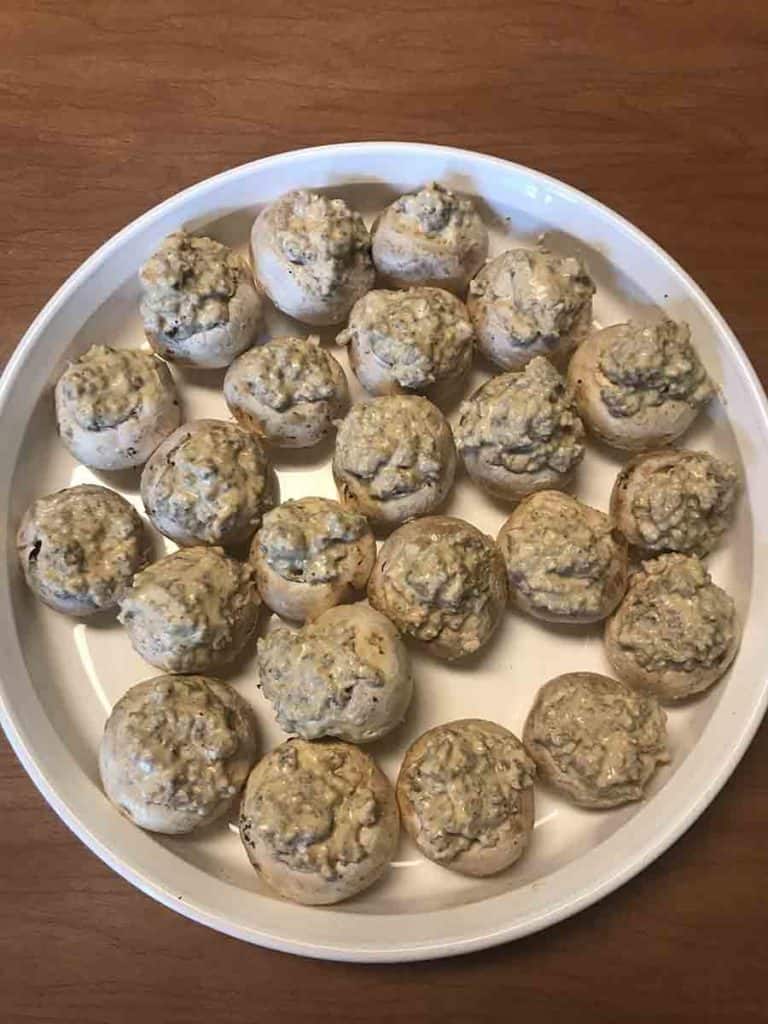 When it's ready, drain the sausage and put it in a medium mixing bowl where you will add your softened cream cheese as well. Mix these two ingredients together thoroughly. Once the mixture is ready, you are ready to stuff your mushrooms!
Stuff the mushrooms with a heaping amount of the sausage/cream cheese mixture and then bake at 375 degrees for 35 minutes. Oven time does vary but you'll want to be sure the mushrooms have changed from white to a darker brown color.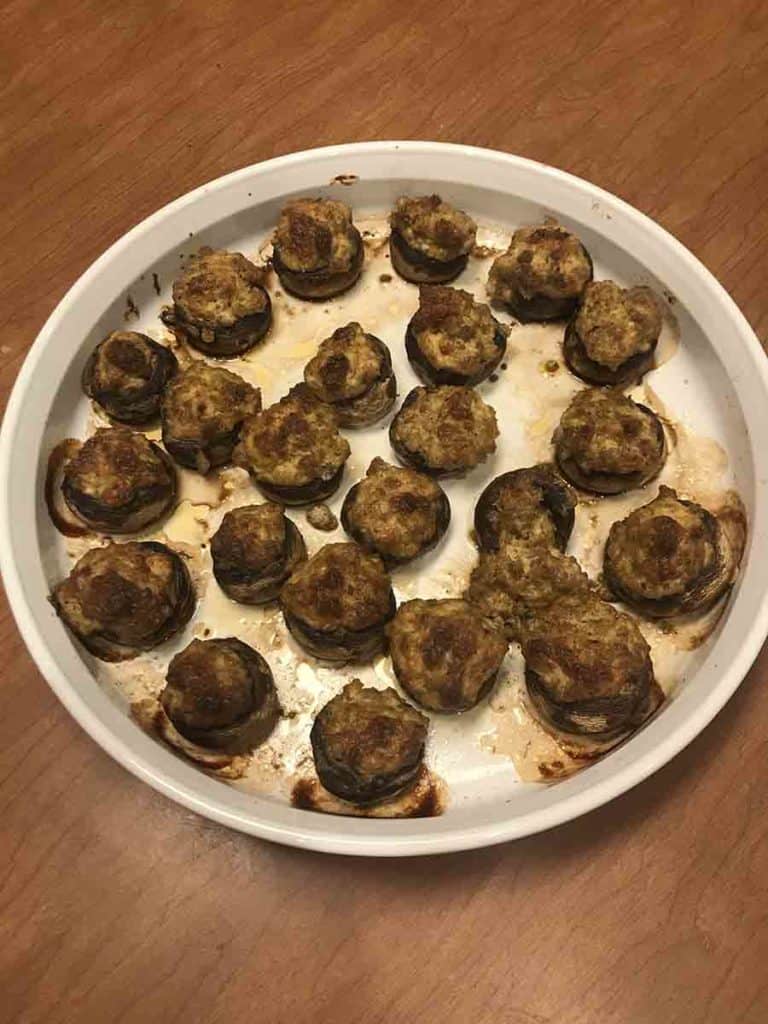 When cooking, the mushrooms do tend to weep, so it's not recommended to bake them in the dish you plan to use for serving. But, if you must, just be prepared to soak up some of the liquid in the pan after removing them from the oven.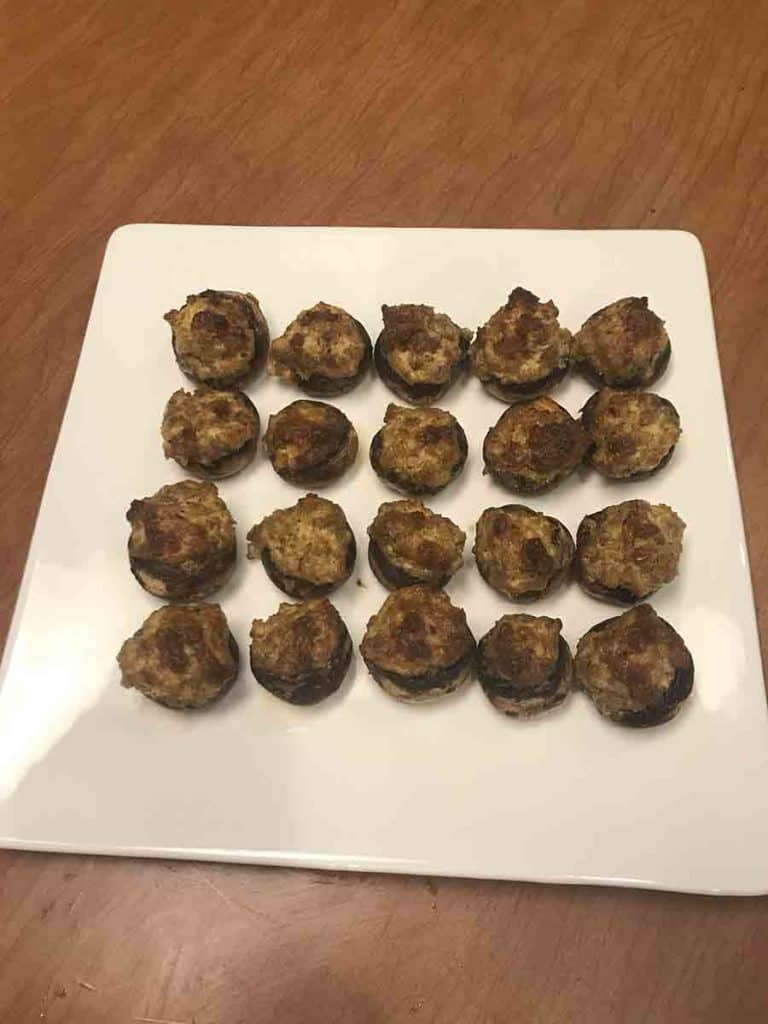 And there you have it! It really is that easy to make the most delicious appetizer. An added bonus is that these Easy Stuffed Mushrooms can be prepared ahead of time and then refrigerated until you need to bake them. This way you can arrive at a family or friend's house with your dish ready and simply wait until the perfect time to pop them in the oven.
Try this Easy Stuffed Mushroom recipe as is, or even customize it in your own way by adding parmesan cheese, bread crumbs, various spices, crab meat, etc. We know you'll enjoy them and would love to hear about any new combinations you come up with!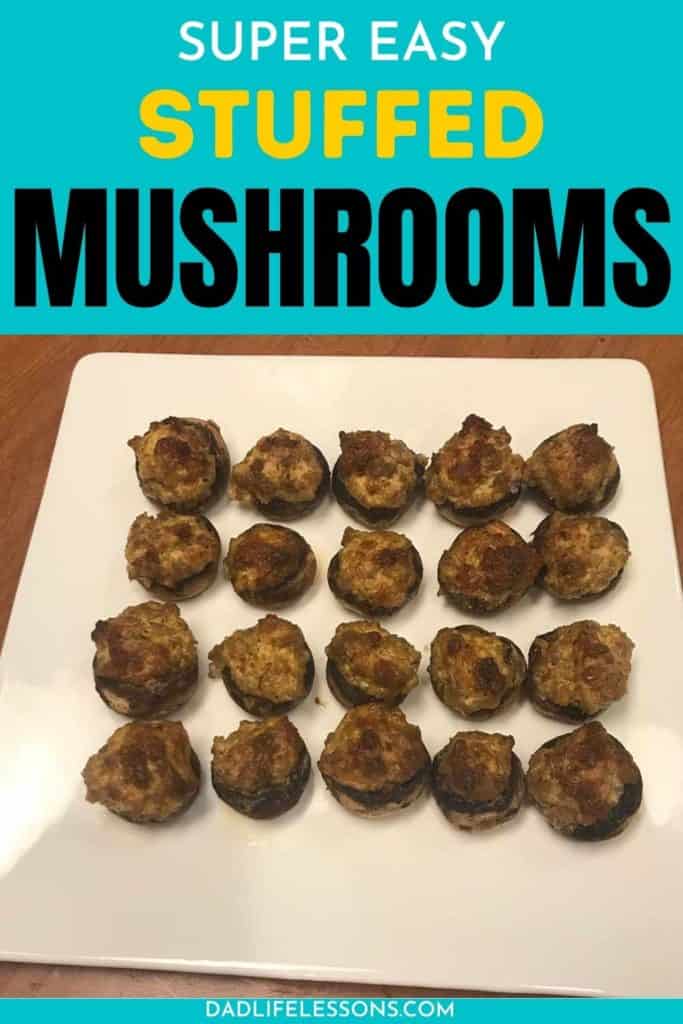 If you loved this Easy Stuffed Mushroom Recipe, be sure to pin this to your favorite recipe board on Pinterest so you can find it again. Post a photo of your creation and tag us social media @DadLifeLessons. We love seeing people use our recipe ideas!