As we gear up to Father's Day, we wanted to share a few tips on things to keep in mind while celebrating dad! Check out our list for 5 Things to Remember This Father's Day! Dads do a lot for us. From working to provide to coaching and attending our sports games, and all the little things in between, dads fill a big space in our hearts. And not just biological dads, but stepdads and anyone who has stepped into our lives as a father figure. I am thankful to the men in my life who have stepped up and imparted wisdom and helped shaped me into the man and father I have become. To all the moms out there, you can help your kiddos show him how much they appreciate them with these simple tips. We could not be the fathers we are without your love and support through the years. These are not exhaustive by any means and if you know of something specific that your dad would love, do that and let us know what it is in the comments.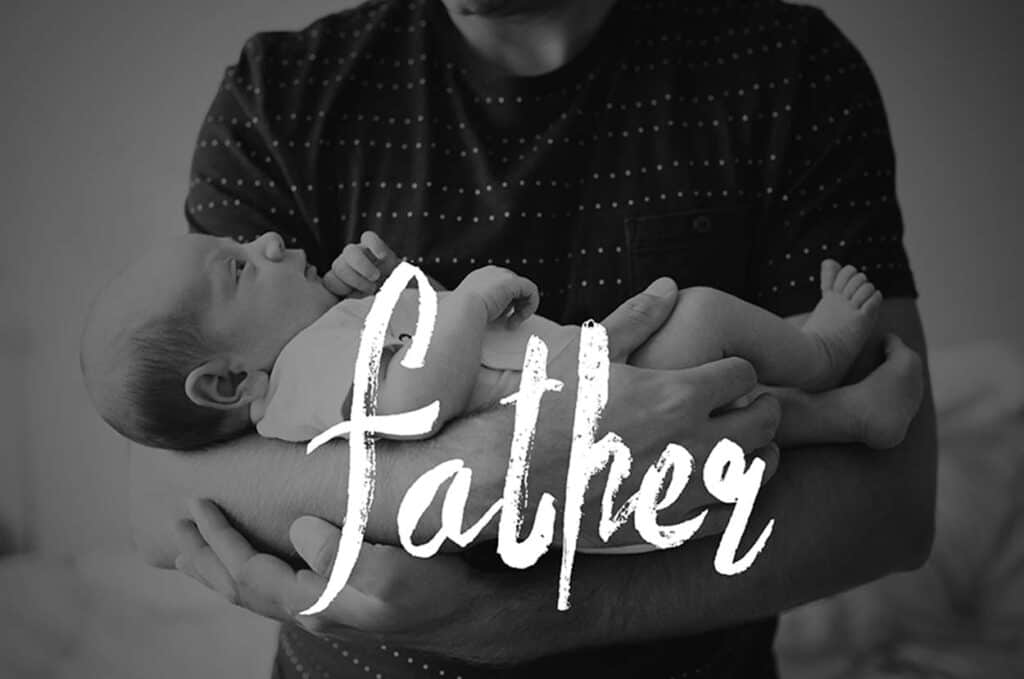 So, grab the kids and think about what are some ways you can make dad feel extra special this Father's Day. Whoever the father figure in your life is, there are many ways to make him feel valued and appreciated. Check out these 5 things to remember below!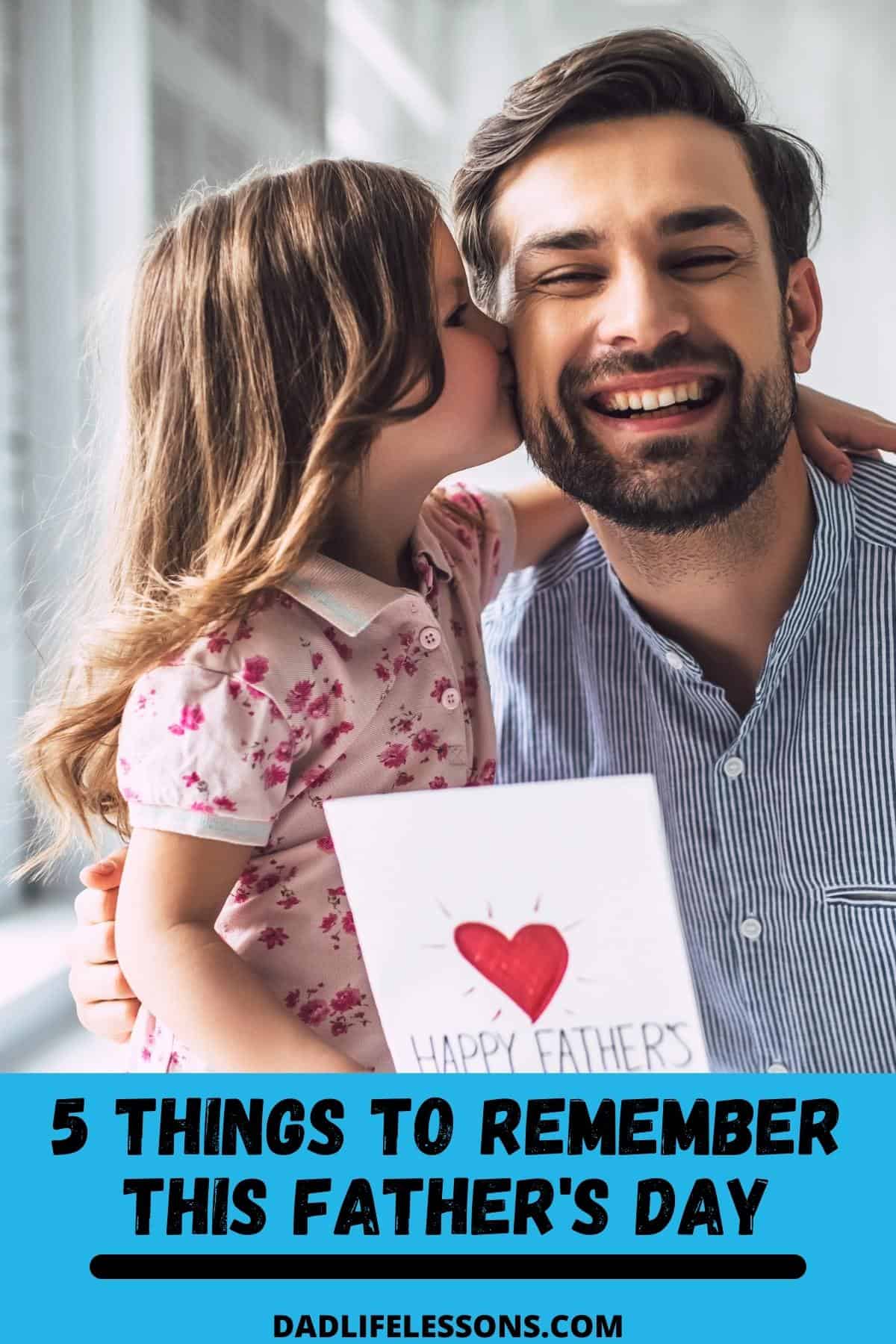 5 Things To Remember This Father's Day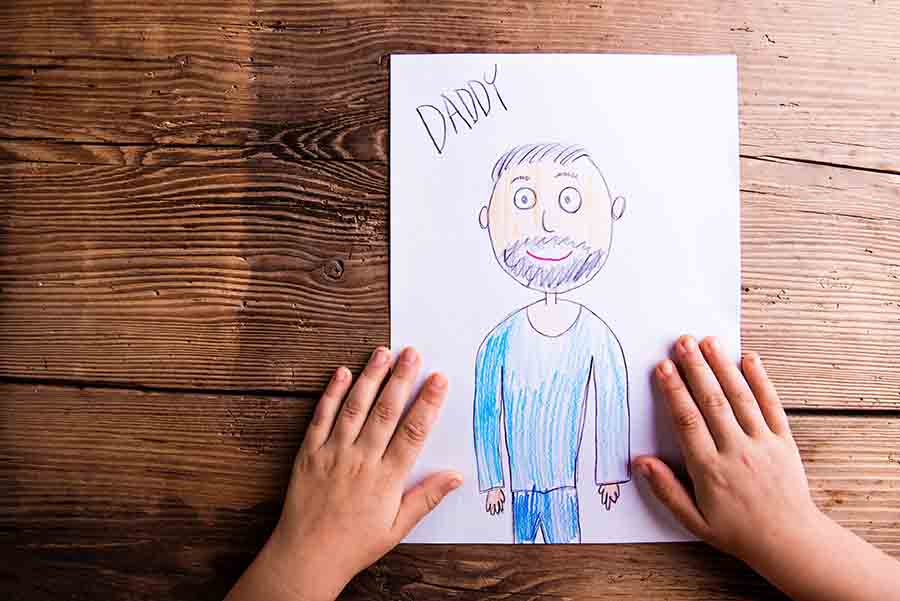 1. The first thing on this 5 things to remember this father's day list is that it's summer, so there won't be any school keepsakes coming home in the backpack. Dads may not let on about how much they appreciate handprint work or drawings for their office, but they will treasure them. Check out this list of Easy Father's Day Gift Ideas for some great DIY options. Another fun thing to do is a fill-in-the-blank-style questionnaire for young kids. "My dad is really good at blank" or "I love it when my dad and I blank together." With no teachers around to prepare these priceless crafts (unlike Mother's Day during the school year), dads often go without.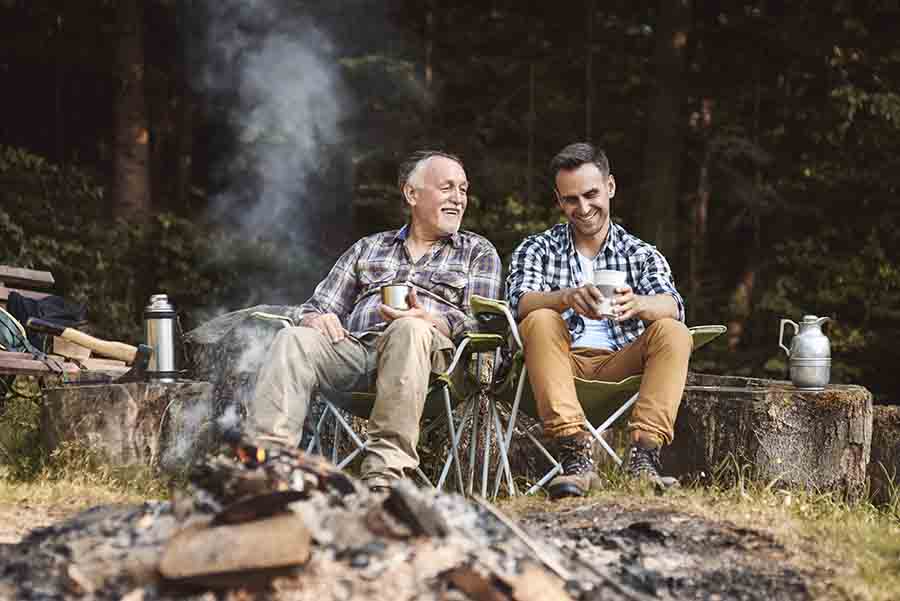 2. He wants some time away. Dads have a lot of responsibilities and as much as they will love spending quality time with the kids, don't forget to schedule in a little "me time" for him as well. Send him golfing or fishing with friends that morning while you cook up his favorite brunch! This way he'll get the best of both worlds, time to get away and recharge and time to spend with family.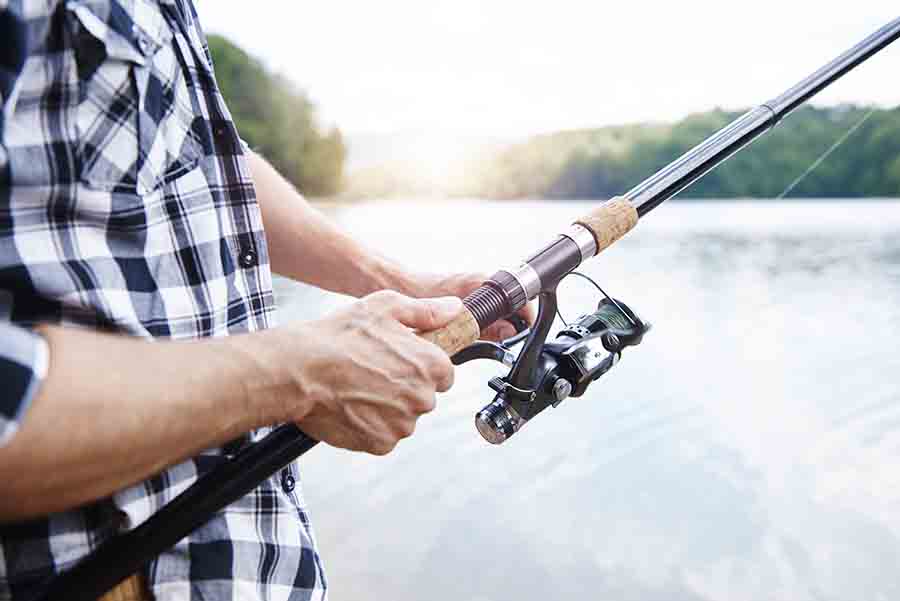 3. Pay attention during the weeks leading up to Father's Day for gift ideas. Sometimes dads are hard to shop for. In addition to a sweet gift from the kids, find something that goes along with his interests. Whether its tools, grill supplies, or fishing-related, try to pay attention to things he mentions. And you don't need to break the bank–try this list of 20 Father's Day Gifts Under $20 for some affordable yet cool inspiration!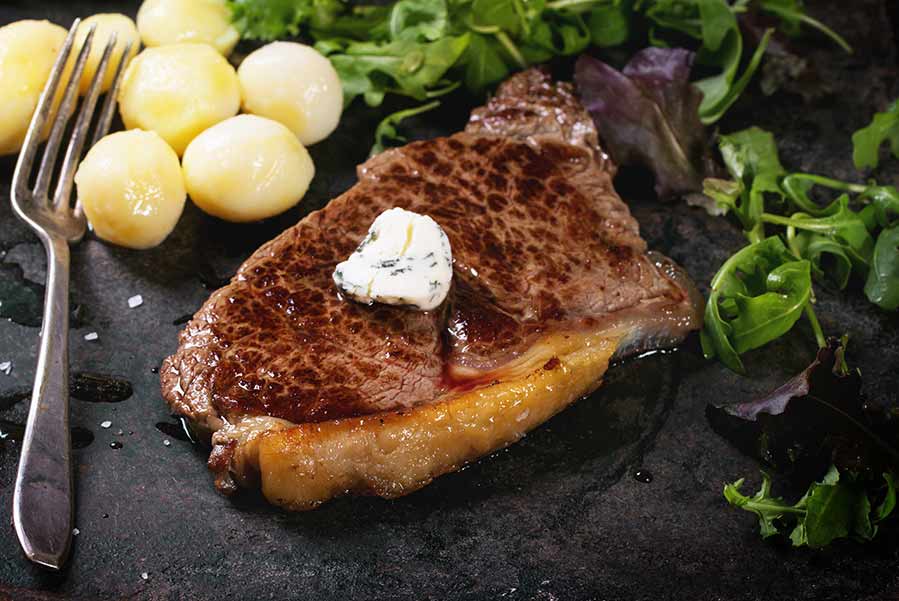 4. Another thing to remember on this list of 5 things to remember this father's day is that his favorite meal goes a long way. Father's day doesn't have to be complicated. Once you figure out the gift and let dad go do something he enjoys, the only thing left is to plan for his favorite meal! Make it fun for the kids to help out as well preparing all of dad's favorites. It could be a steak dinner or a pizza with a side of his favorite snack. You know him best!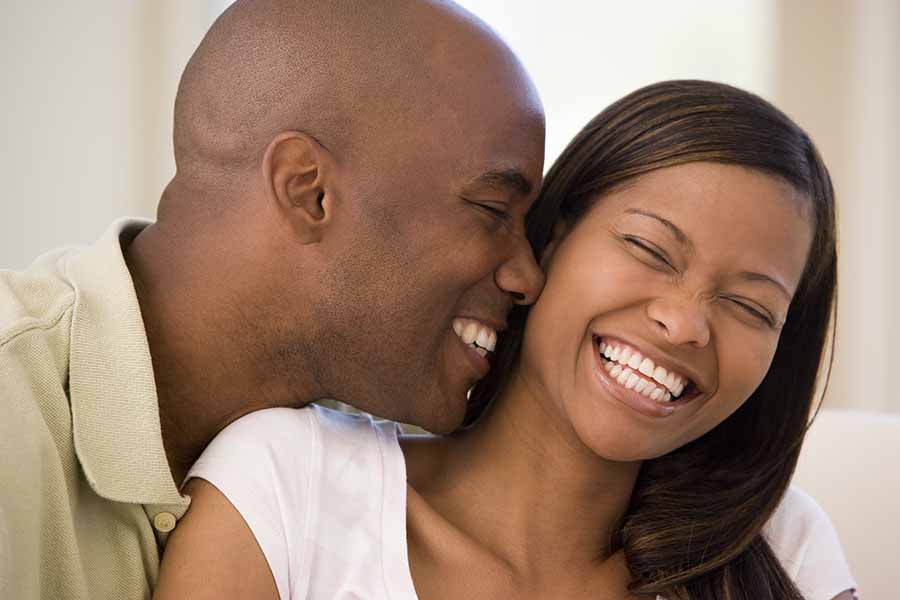 5. Appreciation from the wife is always nice! The focus on Father's Day is usually between children and their father. But don't forget as partners in parenting to show some appreciation to your husband. A genuine card, romantic dinner, or simply a heartfelt "thank you" for being a great dad is an important thing to remember this Father's Day.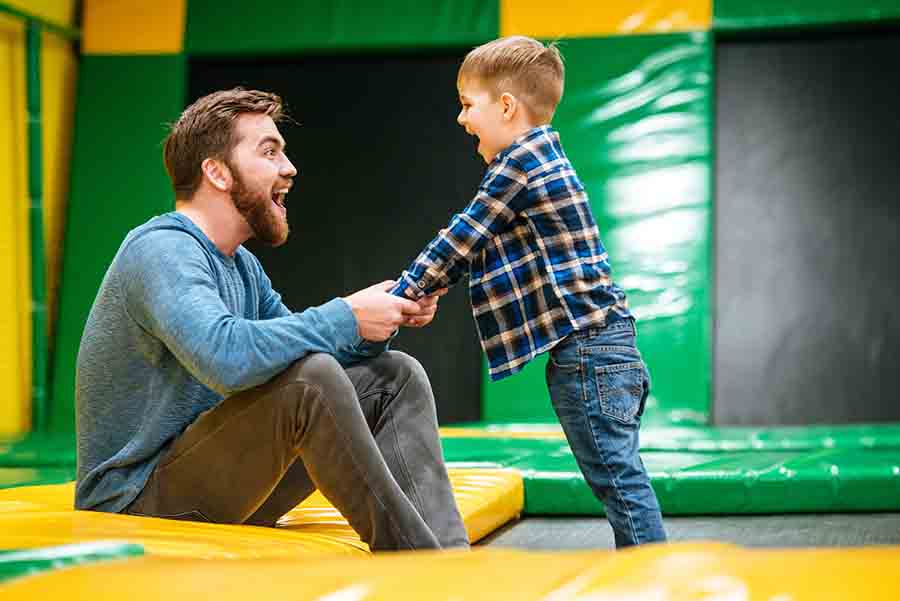 We hope you have an excellent time celebrating dad with this handy list of 5 Things to Remember this Father's Day. We know any quality time and heartfelt gifts will make for the perfect Father's Day celebration, but don't forget to give dad a little rest and relaxation as well. Happy Father's Day to all the dads out there!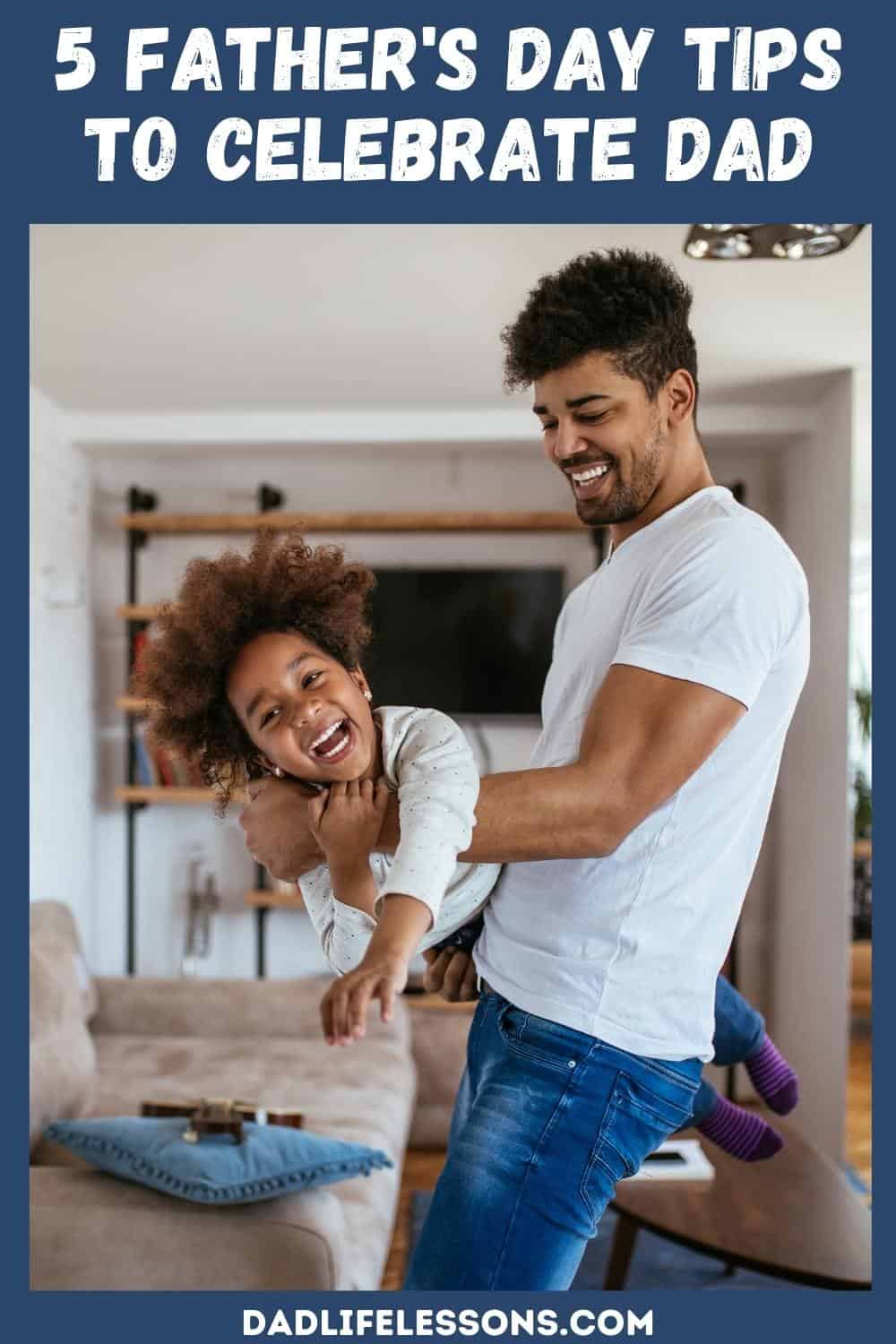 If you enjoyed these 5 things to remember this father's day, be sure to pin this to your favorite vacation board on Pinterest so you can find it again. Post a photo of your vacation and tag us on social media @DadLifeLessons. We love seeing people use our tips!
More Fun Ideas