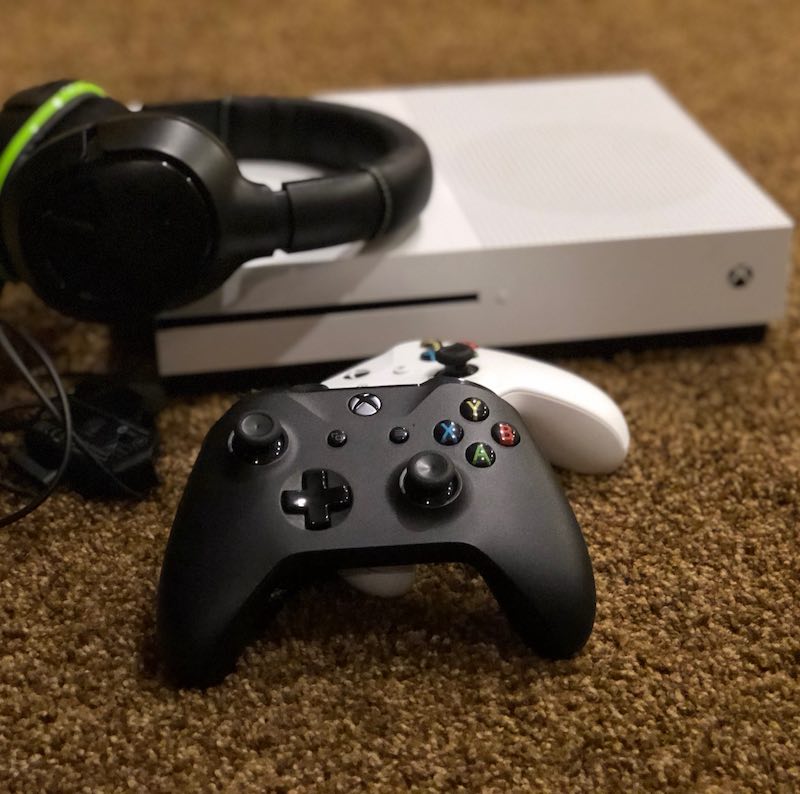 How to set Xbox one parental controls
You have your new Xbox One and are starting to get the hang of it. Unfortunately, you aren't able to be around your kids every moment when they play. Did you know you can set some parental controls so they don't turn into a video game zombie? I am here to help with how to set Xbox one parental controls that will let them play and have fun within the limits you set. The best part is that you will set the limits and as needed you can adjust them according to age. You may also want to check out our post on protecting your kids online, in that post we cover more than just video game settings.
How to set age limits on Xbox One parental controls
We all want to make sure our kids are safe with what they see. This setting enables you to control what rating of games they can see and play. This also helps in keeping them from accessing inappropriately aged content. Do note this is the standard rating system you may want to set it a step lower than you think as you can always raise it later. By default the Xbox One will filter based on the users' age you input in, but should you want to adjust it from the default. Steps to change this: Press the main Xbox button on your controller. Then go to System, then Settings, then Account, then Family settings. Choose "Manage family members", then select the person you want to change. Then under "Access to content" you can choose the age-level restriction or permissions you want in place. Once done I suggest you browse around or even try playing a game above their set rating just to make sure the settings saved.
How to block inappropriate content on Xbox One parental controls
These days our video game systems access more than just the games we are playing. You can even access the web so we will want to make sure you have the block set for inappropriate content on Xbox One. To do this you will access the "Manage family members" (just like for setting the age limit), then select the person you want to change. Then under "Web filtering" you can choose the level of web restriction or permissions you want in place. The best lockdown is to only allow them access sites you put on your Allow List. This is very strict controls as they will only be able to access a site you put in your families Always Allow List. This filtering is strict but it will ensure your child only visits sites you have pre-added to the list. To control sites on your list you can manage them under your family allow list.

How to set screen time limits on Xbox One parental controls
We all have been there. We lose track of time and before we know it as parents we watched 2 hours of TV and our kids just played on the Xbox One for that long. Don't worry the Xbox One has the ability to help us control the amount of time they spend playing. First, you have to log into your Microsoft account from a browser then go to "Screen Time" under your child's name. Then you can set up how much time each day you want to allow them to play on the Xbox. Maybe on Saturday, you want to give them more time than during the week. These settings for Xbox One enables you to set it different for each day. You can make your Xbox One alert your child when the time is almost up. On the Xbox One got to System > Settings > Preferences > Notifications > Xbox notifications > System and make sure you turn on System notifications. They will get an alert now when their time is running out.
How to prevent unauthorized purchases Xbox One
Sadly this happens after games or add-ons have already been bought. Set up your Xbox One to prevent unauthorized purchases from the beginning then you won't have to worry. It is as simple as setting up a purchase passkey. No passkey no purchase can be made. To setup, a passkey, press the Xbox button then select System, then Settings, then Account, then select Sign in, security & passkey. Now choose to create my passkey, then enter your passkey. It is that simple. Now any time you or your kids try to make a purchase this passkey will be needed. Dad tip, change up the passkey every few months.
How to mute & block other players on Xbox One parental controls
The last thing we want is our kids to hear inappropriate content from other players. You might ask what is the difference between muting and blocking. Muting is denying a person the ability to chat or talk to you via Xbox, but you can still play with the person. Blocking a person means you can't communicate or play with that person. I personally will mute all players when playing online with people I don't know and kids are around. This way they won't hear things I don't want them to. An example is a gamer losing his cool and starts cussing or talking about things I don't want my kids to hear. So how do you mute a person on Xbox one? Push the Xbox button and select People, then select the Gamertag/username of the person you want to mute. Once in the profile, you can choose to mute them. Now you can still play with them but won't hear them. If you feel their behavior is bad and don't even want to play with them you can block them following the same steps for muting except choosing to block them.
Now you know how to set Xbox one parental controls to help keep your kids having fun even when you can't be by their side. While all of these controls are great, the best thing is an open line of communication with your kid. You never know what they might see or hear while playing games online. These Xbox one parental controls are meant to help you as a parent, but they can't replace you. Make sure to take time to see and ask about what they play and with who. Who knows maybe it will lead to other conversations with your kids.