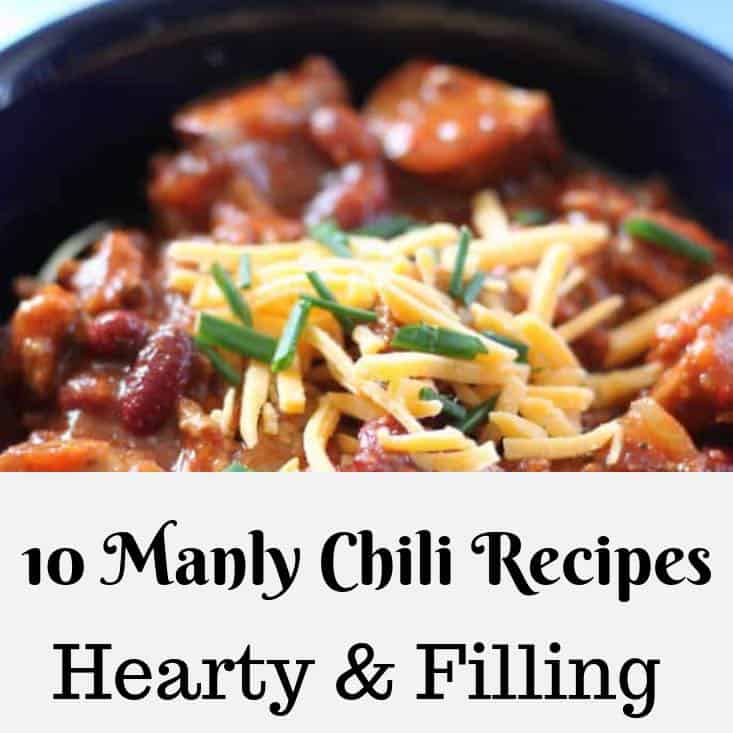 Photo Credit: Whole Lotta Yum
Manly Chili Recipes – Hearty & Filling
Chili is a fantastic cold weather dish and one that is perfect for the guy's game night. Chili is one of those dishes that warm you up even on the coldest of days from working outside or shoveling snow. When it comes to chili you have a lot of options to choose from, so we scoured the internet looking for the manliest chili recipes we could find. Every man loves some variety, which is why this isn't a list of your typical chili's. These manly chili recipes will have you wanting a second bowl. If you're a dad fixing dinner these chili recipes are a kid pleaser as well. Check out all these different types of chili you can make. There's even one bonus chili we included that's a dip to enjoy.
10 Manly Chili Recipes: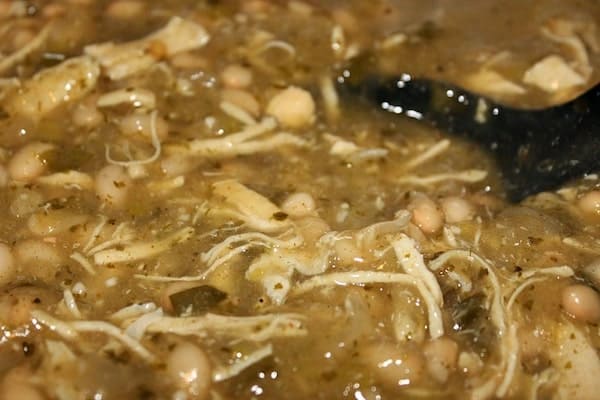 Slow Cooker White Chicken Chili by Cook Eat Go
Some folks are traditional chili lovers while others love white chili. I am a fan of both. This features white beans and chicken in a savory sauce. One of the best things about it? The crockpot takes care of the work.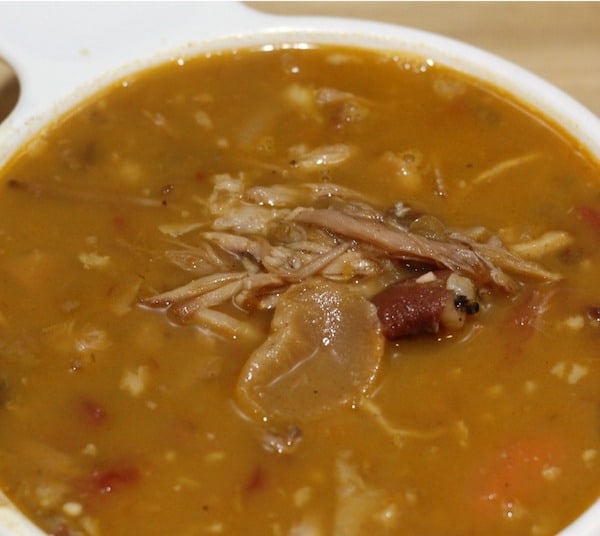 Smoked Pork Chili by That Guy Who Grills
This is another manly chili recipe that freezes great. I like this one because it starts with a simple prepackaged 15 bean soup. Smoked pork adds a fantastic flavor. Bake up some cornbread and you are in for some good eats.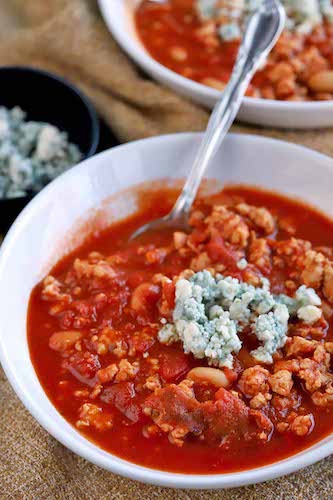 Easy Buffalo Chili Chicken by Foodal
If you are a buffalo chicken fan this chili will make your taste buds sit up and sing. It's not for the faint of heart, although you can adjust the level of heat. Ground chicken stands in for the hamburger in this super easy to make chili. Just like wings your crew will be coming back for seconds.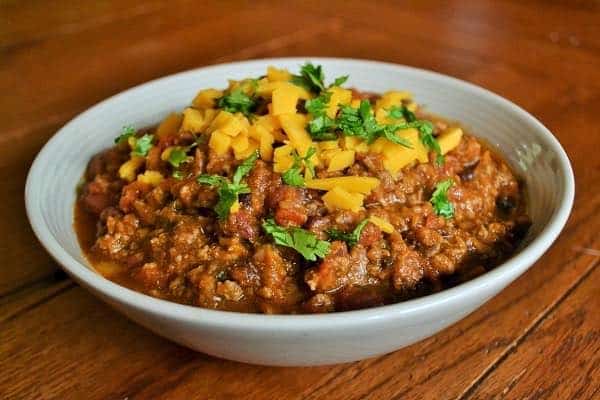 Chili for a Crowd by Jersey Girl Cooks
Need to feed a crowd? Then this is the chili recipe you need. Traditional chili that works great for parties or game times because it is easy to make in a big batch. Add some toppings on the side such as sour cream, tortilla chips, and shredded cheese and each person can customize their bowl.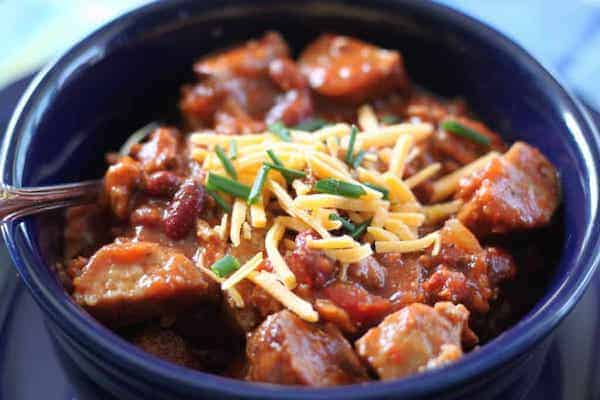 Hearty Kielbasa Crockpot Chili by Whole Lotta Yum
I love kielbasa so when I came across this recipe it was on my must-try list immediately. It is pretty much a traditional chili recipe (calls for ground turkey but you can use hamburger) but includes kielbasa. Personnally I love chilis that include several types of meat. YUMM!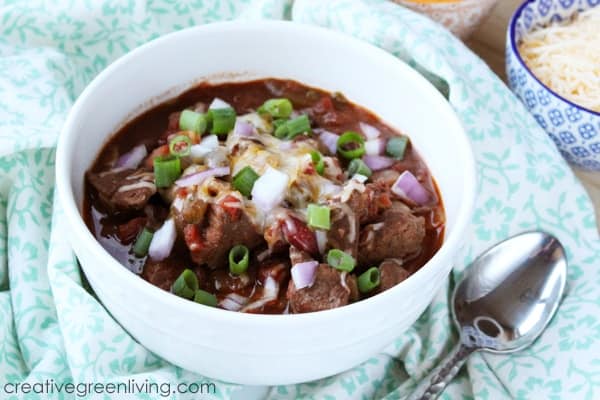 Hearty Beef Instant Pot Chili by Creative Green Living
Hearty beef chunks make this chili very filling for the hungriest of crew. Toss in several different kinds of beans, tomatoes and the traditional spices and you have an amazing dish. If you like organic choose the products recommended. If not, use your favorites!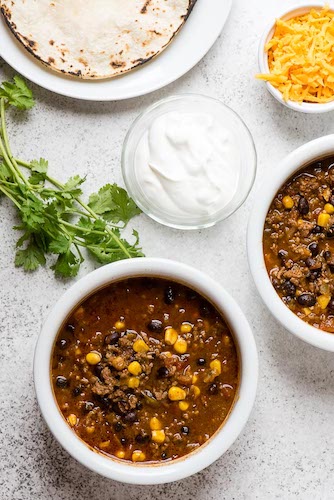 Southwestern Chili by Boulder Locavore
Tex-Mex lovers will enjoy this Southwestern-style chili. Rotel, corn and select spices pair with typical chili fixings for a Southwest flair. This is a Chili with a little kick to keep those taste buds dancing. Directions are included for an instant pot, crockpot and stovetop method.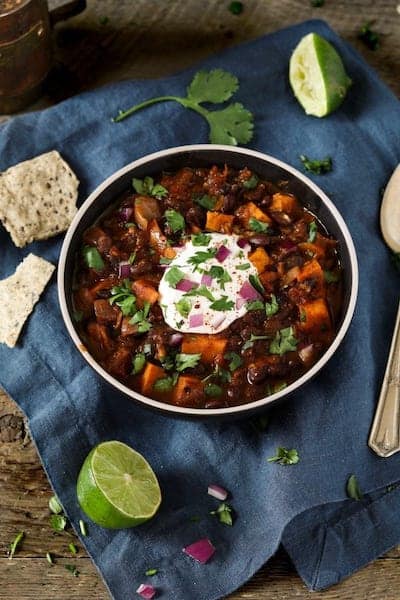 Sweet Potato Black Bean Chili by Vegan Huggs
If you haven't tried black bean chili you are really missing out. Black beans are very good for you and have a rich flavor that can't be beaten. These beans pair nicely with sweet potatoes for a chili that may just surprise you and may become one of your favorites.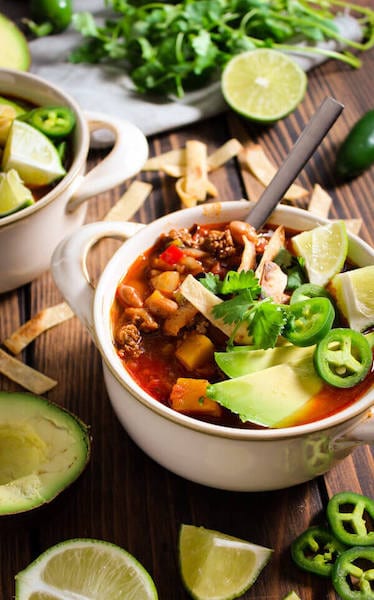 Easy One Pot Chili by Pass Me Some Tasty
Hamburger, onions, peppers, beans, tomatoes, cumin, cayenne and garlic come together for a blending of flavors that is magnificent! If those ingredients don't scream manly chili recipe, I don't know what does. Double the batch and freeze some for later. Your family will thank you.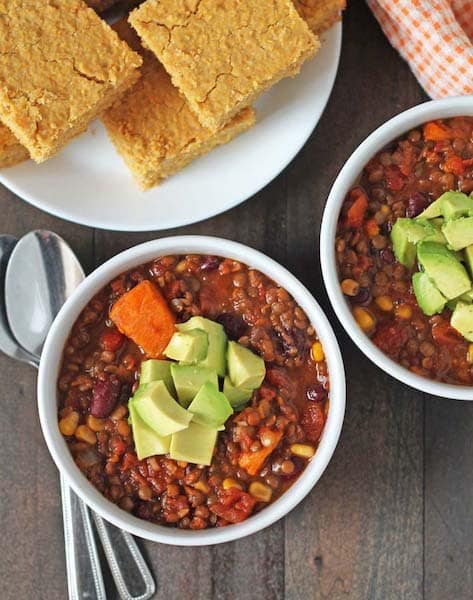 Slow Cooker Lentil Sweet Potato Chili by Delightful Adventures
At first glance, this might not seem like a "manly" chili but let me assure you the taste will change your mind. It has the traditional kidney beans but lentils and sweet potatoes for a nice twist. It freezes well so why not make a big batch? Cook once eat twice to make meal time a snap.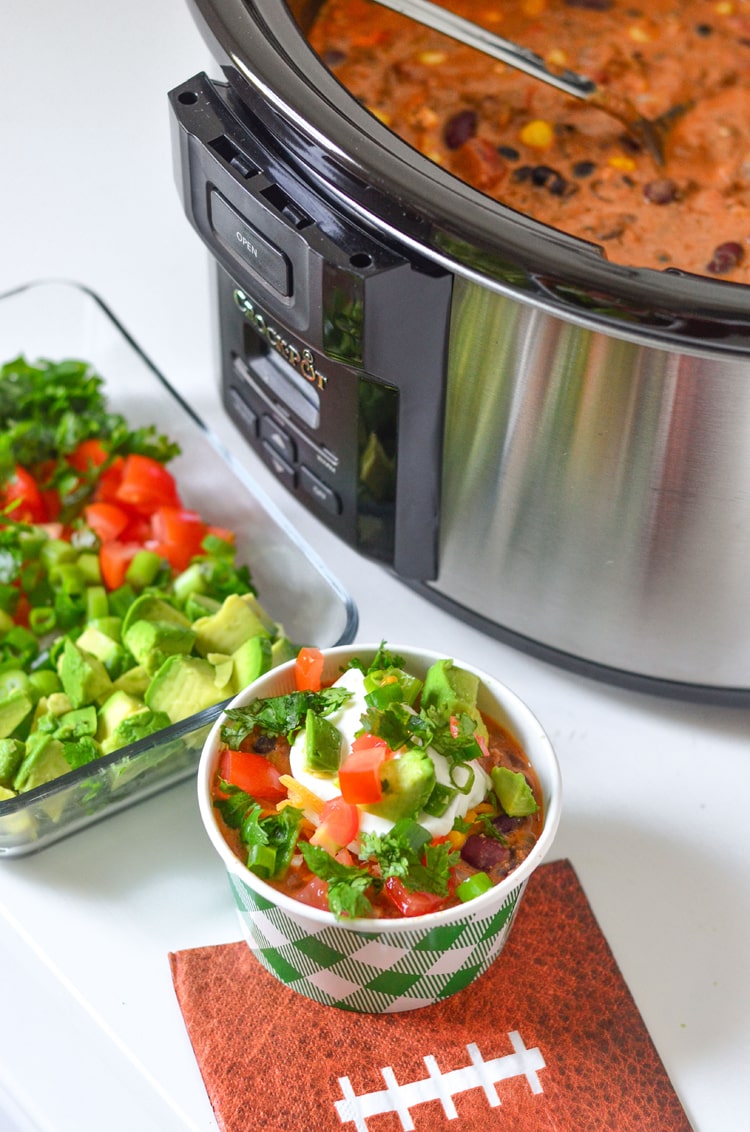 Crockpot Creamy Taco Chili Dip by Courtney's Sweets
This obviously is a dip, not a soup but chili lovers will take it any way they can get it. Definitely a game night, football or family board games, that the whole family will love. This is a chili that you can dig right into with chips or a spoon.
Now you have 10 Manly Chili Recipes that are Hearty & Filling plus one Chili Dip. This should make dinner time with chili easier for all us men and dads. Don't forget mealtime isn't complete without a Dad Joke, check out our 10 Best Dad Jokes to help you spread a little joy. Do you have a favorite chili recipe let us know and maybe we will add it to our list?