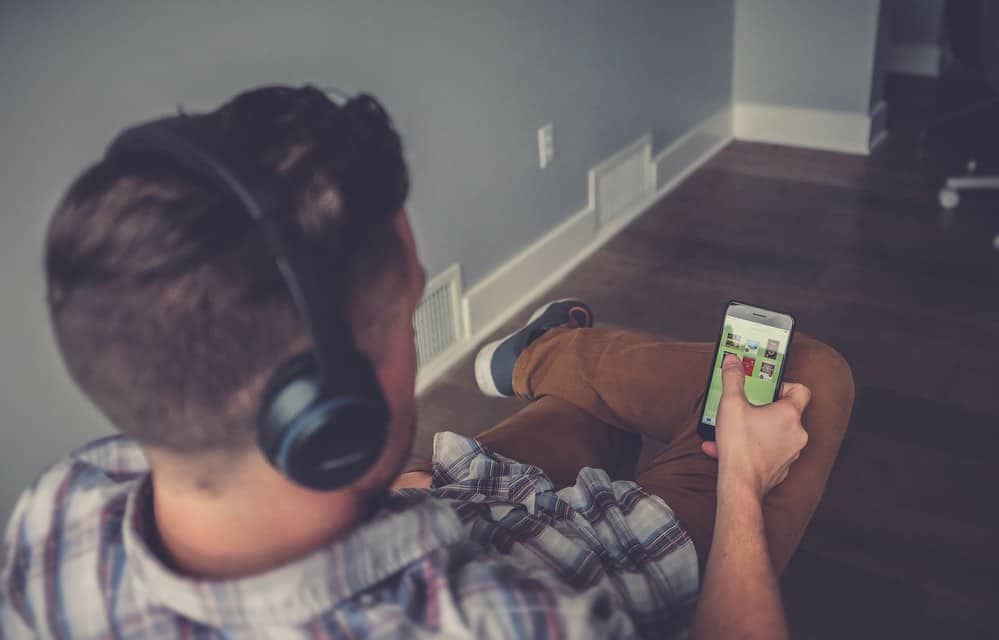 Most of us Dads these days have a smartphone but are we getting the most use out of them. The smartphone has become the modern-day swiss army knife. We almost always have it with us and use it all the time but it isn't just for Instagram, Facebook, Twitter, and the likes. Our smartphones can make our lives and our families live more productive and rewarding when we use the 10 Must-Have Apps for Dads. You didn't miss read that, smartphones don't have to just be an escape from our life but an actual tool to help make our lives better. Phones and tablets can also be the wild west for our kids, so we created a post about 8 Actionable Dad Tips to Protect your kids online. HINT – The Best Must-Have app is saved for the end #10, trust me it will change your life!
10 Must-Have Apps for Dads!
WaterMinder App. As busy Dads, we need to make sure to take care of yourself. One of the best ways we can take care of ourselves is to drink more water and regularly. I have found the best app to do this is WaterMinder app. I have been using it for the last 6 months and it has truly made a difference in how much water I drink and how I feel. The app gives you fun reminders to drink water as well as it tracks your intake of all fluids. Plus I love that it is compatible with my apple watch as well. Note, this is one of the few apps on the list that is a paid app, but it is on it because it is worth the money!
Yelp App. No need to yell for help when it is dinner time if you have the App named Yelp! I suggest this app because when the family is Hungry we don't want to delay because the family can quickly go from hungry to hangry in no time split. Yelp is great because you can even search for kid-friendly restaurants near you. Plus you can sort via distance or even price. No one wants to spend a fortune on a meal and Yelp can help with that.
Weber Grils App. Every dad wants to be a master at his grill but many of us still have some learning to do. This is where the Weber Grills app comes in handy. If you didn't find the recipe you are looking for under our Manly Recipes you can check out this app for ideas. The main reason I love this app is when I am unsure how long to cook certain meat not only does it tell you how long it should cook but can set a timer as well.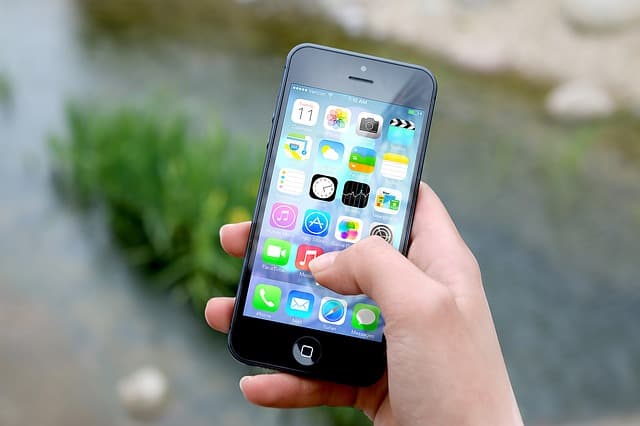 Weather Underground App. Nothing worse than planning an outing with the family and as you drive there it gets ruined by bad weather. This is where the weather underground app comes in very handy. I have tried many weather apps and have found this one to be the most accurate and helpful. I believe one of the reasons it is the most accurate is they crowdsource information in their app of what the current weather is like and how it is changing. Plus you can check out their hour by hour forecast to figure out if the kids game will be on or a washout due to rain.
Youversion Bible App. For me not only is my physical health important but so is my spiritual health. This is why in the 10 must-have apps for Dads is the Youversion Bible App. Over the years it has morphed from just being a Bible reading app into an app to encourage you in your faith walk. They now have guided Bible studies based on relationships, being a Godly man, dealing with issues or even Books of the Bible Studies. Plus you can connect with your friends via the app see what they are reading or highlighting to hopefully encourage you in your God walk.
YouTube App. Sometimes as Dads, we just need to veg out and relax. This is where the Youtube App comes in handy. Want to watch videos about BBQing, Fishing, Woodworking, Car racing, Repairing that broken dishwasher? Youtube has you covered, plus don't tell the kids but they even have old school cartoons and snippets you can watch as well. For me, I will put on some old worlds strongest man competitions, BlacktipH fishing or watch some comedians as we all could use a good laugh.
Amazon App. This one makes us look like super dads. It's a little unknown app called Amazon… ok I know most people have this app but that is because it is a must-have app. What other apps can you hear your wife say, "honey we are almost out of toilet paper, paper towels, laundry detergent, etc.." and you say no problem honey I will take care of it. A few clicks later on the Amazon app they are all ordered and will arrive on your doorstep two days later. No loading the kids in the car or wasted gas for those essential items Amazon is a must.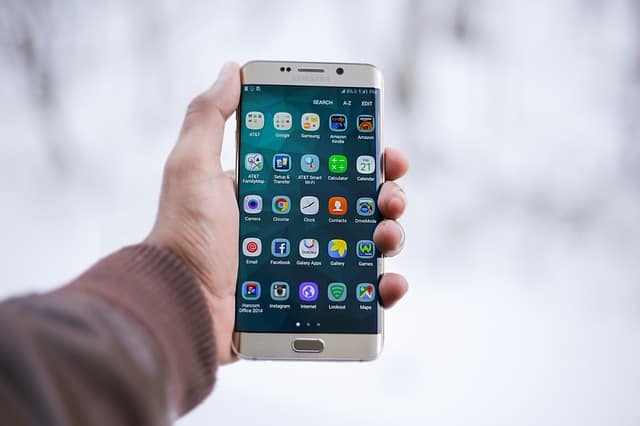 Ibotta App. Every Dad I know loves to save but most complain it takes to much time to coupon or check deals. Well you should try out this app called Ibotta. The reason I enjoy it is I don't even have to select the offers before I go shopping, although it is helpful if you do. Many times I have gone shopping or the wife went and then I just look up the items we bought to see if we can get money back. If there is an item we bought that has a rebate I just scan the receipt and then I get money back.
ESPN App. This one is for all the sports-loving dads out there. It is the ESPN sports app. This way we can stay up to date with the latest player news and sports scores even while we are on the go. While this app is great as dads we need to remember when at our kids' events that a quick check on the phone is great but don't get caught more in touch with your phone than your kid's event or game. Nothing worse than missing out on your kids' score because you were checking the basketball score for your favorite team.
PhotoMath App. As dads or moms, homework checking can be a pain. I found an app for those of us that don't have great math skills to make this homework checking a breeze. The app is simple you download Photomath app then put in front of the camera on your smartphone the formula, equations or problem you are trying to solve. Magically before your eyes, it spits out the answer! Yes, really it's that simple. No more figuring out what X, Y or whatever letter you are trying to solve for. Use your smartphone with PhotoMath App and checking homework is now done in a snap.
I am sure some of you read our list of 10 Must-Have Apps for Dads and thought why didn't we include apps like social media or banking or investing or even email apps. We didn't include those as they are easily found and most of us already use those, I wanted to make sure to cover apps to help us, Dads, to be more productive and present not just kill time. Do you have a Must-Have App for Dads that we didn't list? Leave us a comment and let us know what you think.