Who is excited that it is summertime!? This means road trips and family vacations for the next 3 months! Before kids, my wife and I traveled all over the place! We saw so many things, driving was fun with music blasting loud, snacks galore, and packing was a cinch! Let's add a few years and four kids later and well, traveling with kids can become quite tricky and entertaining. Don't think your traveling days are over though, as we have put together this list of 12 Tips for Traveling with Kids. So parents, take a deep breath, put the kids to bed, grab your favorite drink, sit back, and relax as we make your next trip a breeze, or at least hopefully! We, however, cannot be held responsible for the endless question of "Are we there yet?".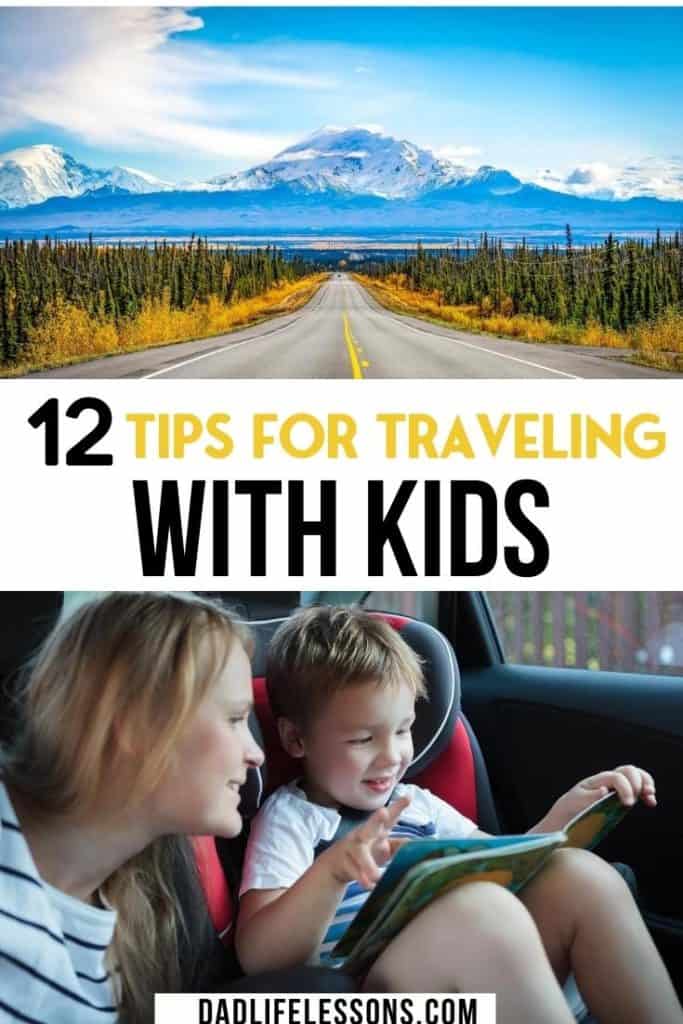 12 Tips for Traveling with Kids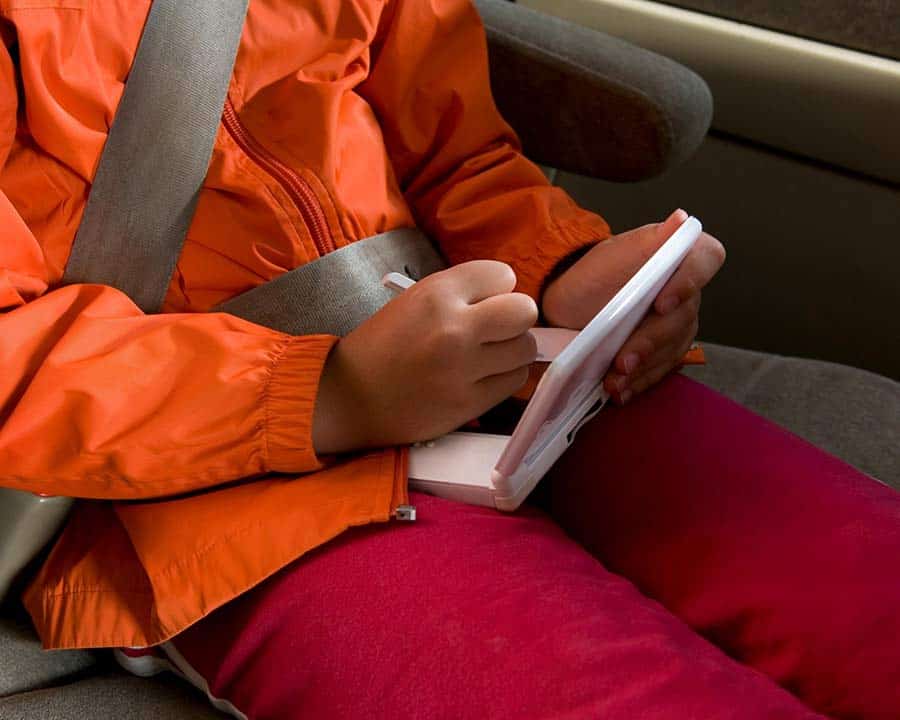 Electronics – This one is great for all the children in your group. Back in my day we didn't have technology or electronics to keep us busy. Thankfully our kids have a babysitter anytime my wife and I need to talk about whatever. While traveling, most of our discussions are based on her making sure I am going the right way. Just because they have electronics doesn't mean they can't play educational games though!!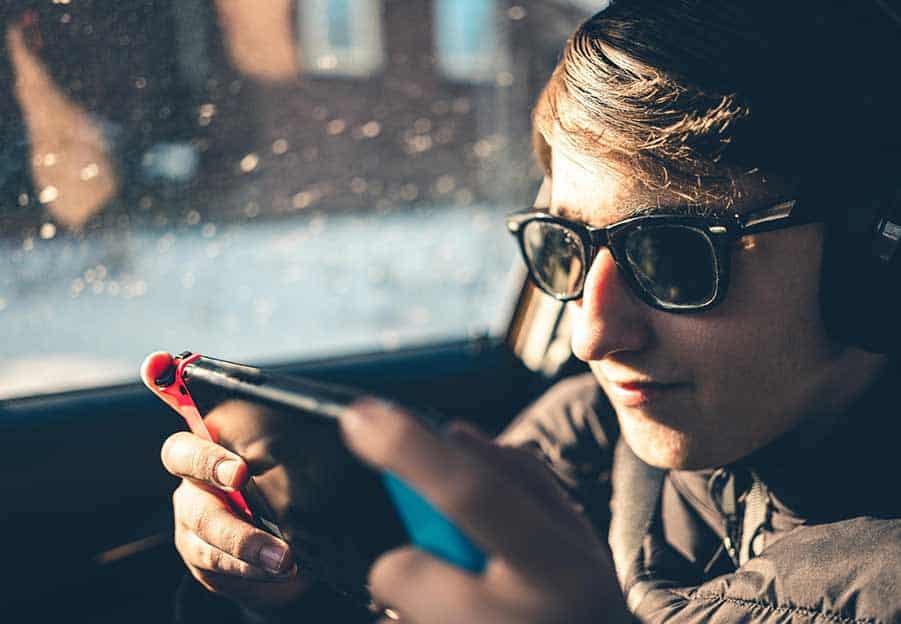 Games – There are a good amount of games that kids can play in the car that don't really require a board game or pieces. There are some great Card games for travel as well. I love being able to teach our kids the joy of playing Rock-Paper-Scissors, Eye Spy, and How many different license plates can you find?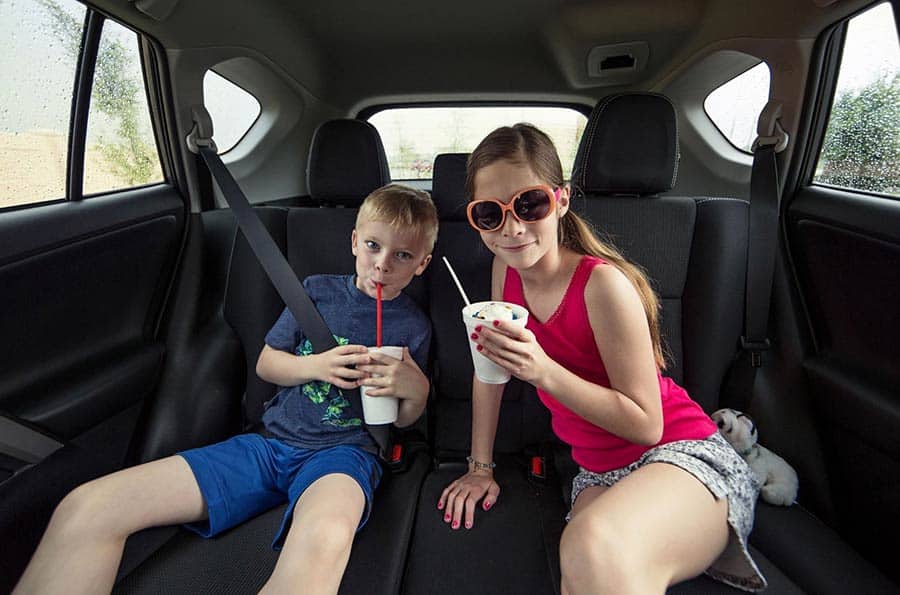 Snacks Time – Next up on our 12 Tips for Traveling with Kids is about snacks. To cut down on the amount of money spent yearly on trip to the gas stations, one of the best things we learned is to buy your children's favorite snacks in bulk and then separate them out to snack bags. A lot of times on road trips it seems as if kids are more hungry, but it's just simply that they are bored. Make sure they drink plenty of water (be prepared for potty breaks).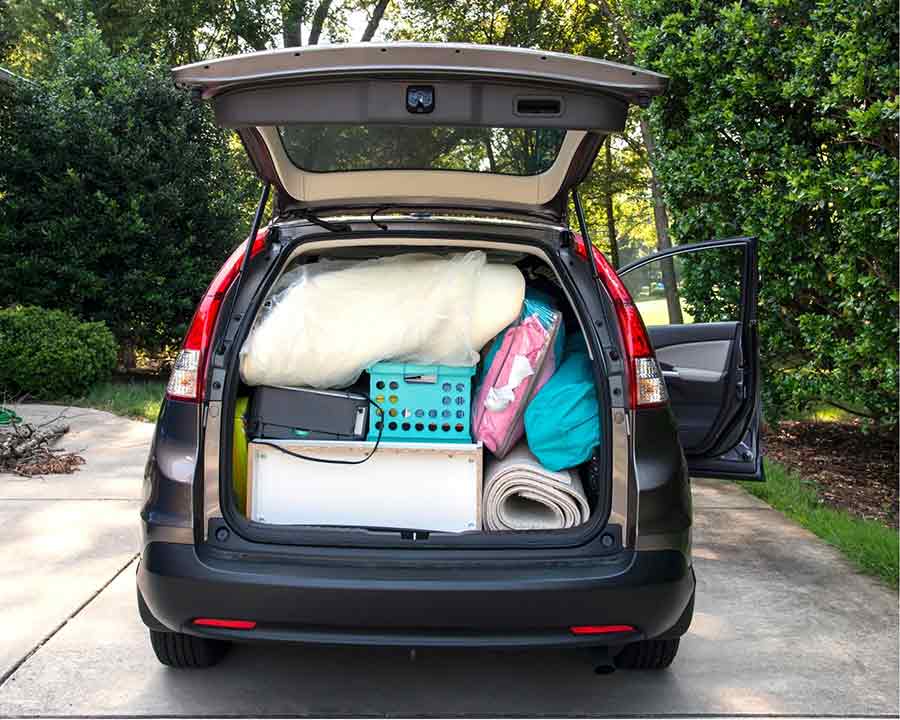 Avoid Mistakes in Packing – Have you ever traveled somewhere for the first time with kids and it looks as if you are moving? Come on we have all been there! Me included! Now you can pack only the things you need and don't worry about the rest. If you spend 2 days traveling then there are at least two outfits they can wear again. Some hotels also have cots or pack n plays you can rent or borrow. So leave the bulky equipment at home! Packing light will save you from having a ton of laundry to do when you get back home!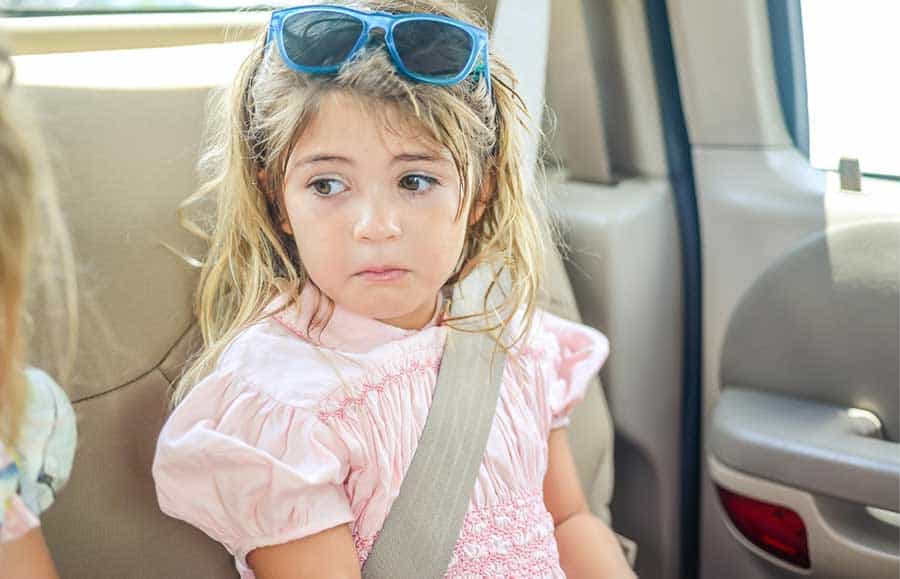 Accept Things Will Go Wrong – This is just a part of life with or without kids. Without kids when things go wrong, as adults, we can take it in stride and figure it out. With kids it is a little different story. They don't understand concept of time and can get cranky a little faster. So make sure you try to plan ahead of time for those things that just can't be predicted. I love to pack an extra diaper, towel, change of clothes, thermometer, gallon jug of water, and tylenol. Once we were taking a road trip and our youngest child, 8 months old, had the biggest blowout of their life. We were dying, or so we thought! We pulled her out, cleaned her up with the water we kept in the car, cleaned out her seat and added the towel for her to sit on. We cut holes in the towel to make sure she was still safe in her seat. You just never know when something will happen.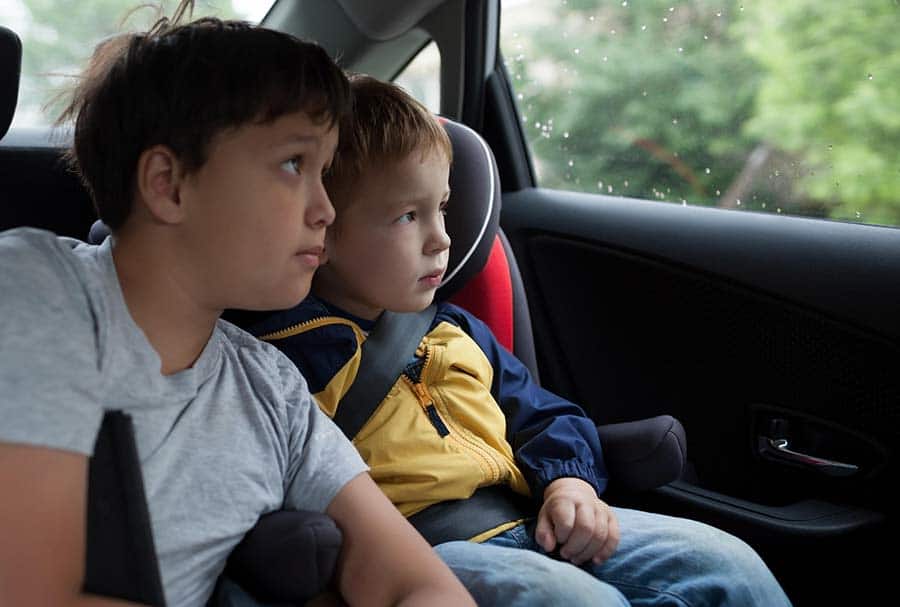 Take it Slow – One of the best lessons I have learned from having children is that it is ok and sometimes better to take it slow. Life used to be a race to grow up, get out of school, get a job, get married, and start a family. My children taught me to stop and enjoy this time when it's a little crazy at home and when traveling can be stressful. One day they will be grown with families of their own and I will wish they were little and riding in their carseats. Keep reading for more great Tips for Traveling with Kids.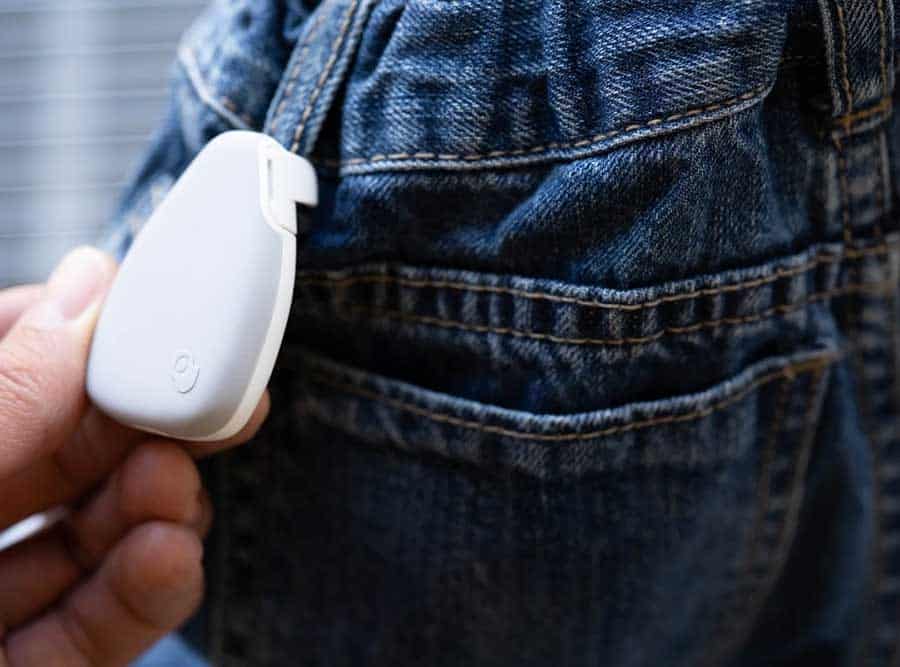 Lojack for Kids – Being a parents and traveling can have their stressful moments. Like when you think you have a head count and you're missing, even if only for a split second, one of your children. It is single handedly the most scariest time in a parents life. You can prepare for that these days with tracking devices you can add to your children's clothing.
Packing Bags – Today there are a lot of options to pack your clothes. You can roll them, fold them, or stack them. I have recently seen packing cubes so you can pack each childs clothes into their own cube and then pack that cube into a suitcase. Another great option is to pack each outfit in a reusable plastic bag that you can label with what day they are to wear it and if they are pajamas. The big key to packing is organization!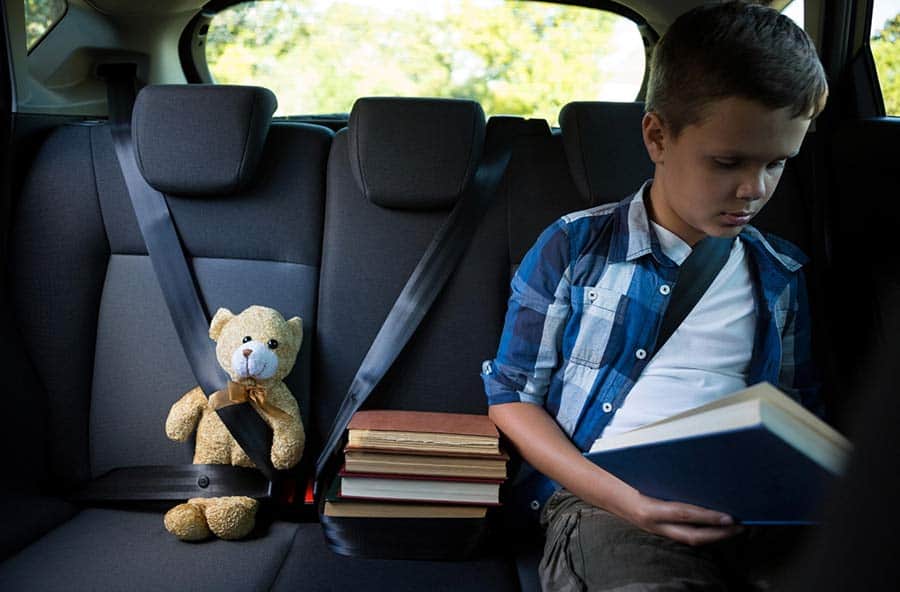 Toys and Books – Another great way to keep kids entertained on road, plane, or train trips is to bring their favorite toys and books. With older kids you can have a fun contest to see who can read their book the fastest! You can even have a fun treat for the winner. With little ones and their favorite toys just make sure you bring quiet ones, that way you can avoid wanting to throw it out the window after you've heard it laugh or giggle for the hundredth time and you are only one hour into you nine hour road trip! Just saying! You will thank me.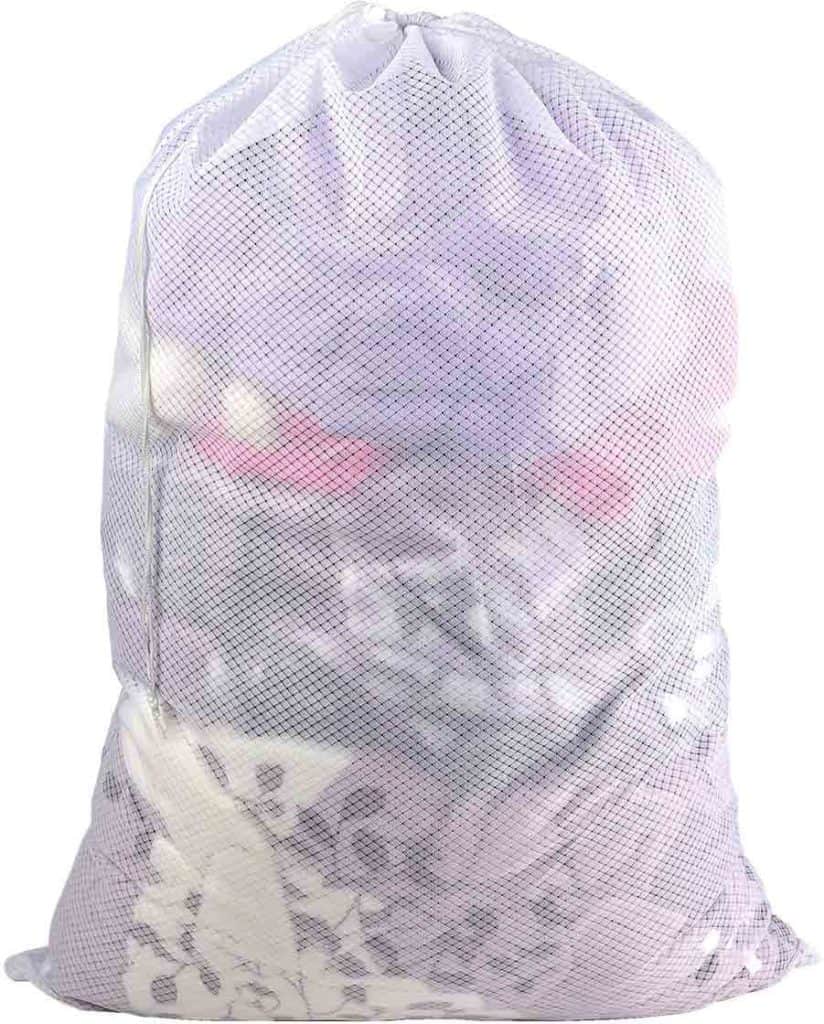 Laundry Bag – Laundry is the last thing we want to think about when traveling, but it is necessary once we arrive back home. So to keep your dirty clothes separate from clean ones, we like to pack an extra bag just for dirty items. Then if there does happen to have an accident all your clothes won't smell like it! You can use an extra suitcase or simply get a mesh laundry bag. They are easy to squish into the corners of those weird spaces in your car. That's why it made its way onto our 12 Tips for Traveling with Kids.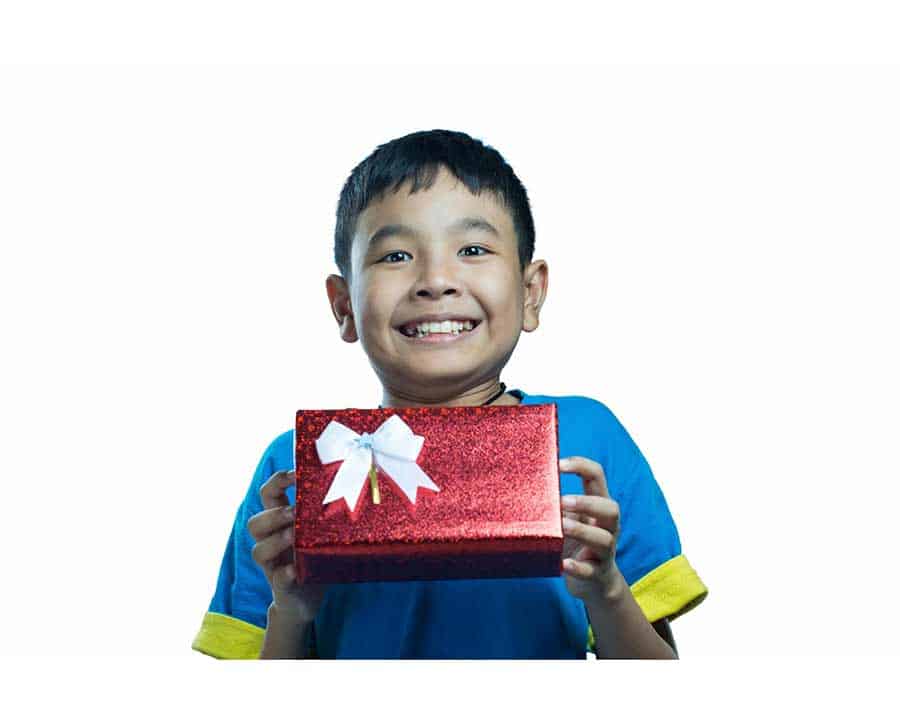 Special Trip Toy – Ok, I was totally against this idea at first, but after our third road trip I realized just how valuable this is. Go to the store and buy a new toy. You can decide what it is going to be. Our kids love legos and play with them for hours. We purchase four smaller lego kits and wrap them. Then once we have reached our destination either for good or just the day, unpacked the car, and now it's time for us parents to relax. We hand each child their wrapped gift and this buys us at least 45 minutes to 1 hour and a half of quiet time. It is a life saver!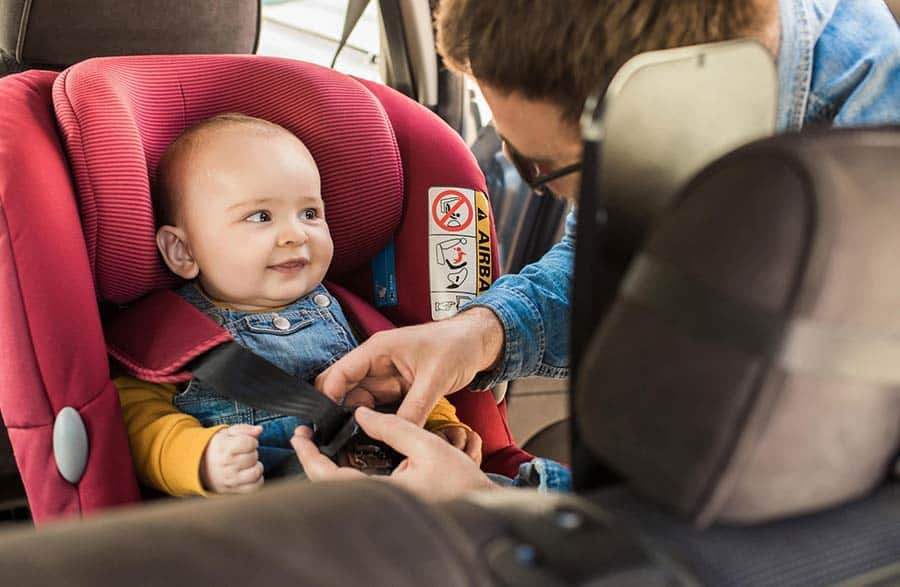 Diapers and Wipes – This is another invaluable tip I started doing a few years ago. My wife and I used to pack up all the diapers and wipes that we owned and even bought extra so we wouldn't run out! Why?! We wasted so much space in our car for other things. Now what we do is pack enough for our trip to where we were going then we would always hit up the grocery store to pick up necessities plus diapers! Then we used them while we were away and brought home the extras, which was often way less than a full box.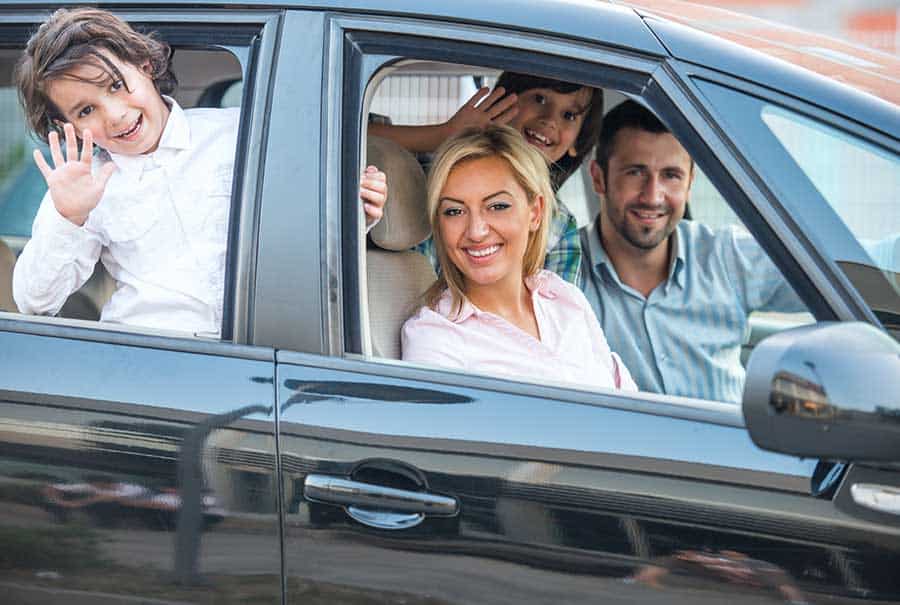 Whether you are traveling for a few days, weeks, or traveling for months 12 Tips for Traveling with Kids is guaranteed to save you a little bit of stress and keep your hair from going grey faster than it actually is. Traveling with kids doesn't have to be a headache everytime and as you travel more you will find more tips and tricks to make it go as smooth as possible. Life with children is a fun and exciting journey, remember that this particular part of the ride will soon be over and part of you will wish it was back! When that happens, you can sit back and laugh at all the fails in parenting we had and watch as your children pull out their hair while traveling with their own families! We hope you have fun and exciting summer trips wherever you choose to travel!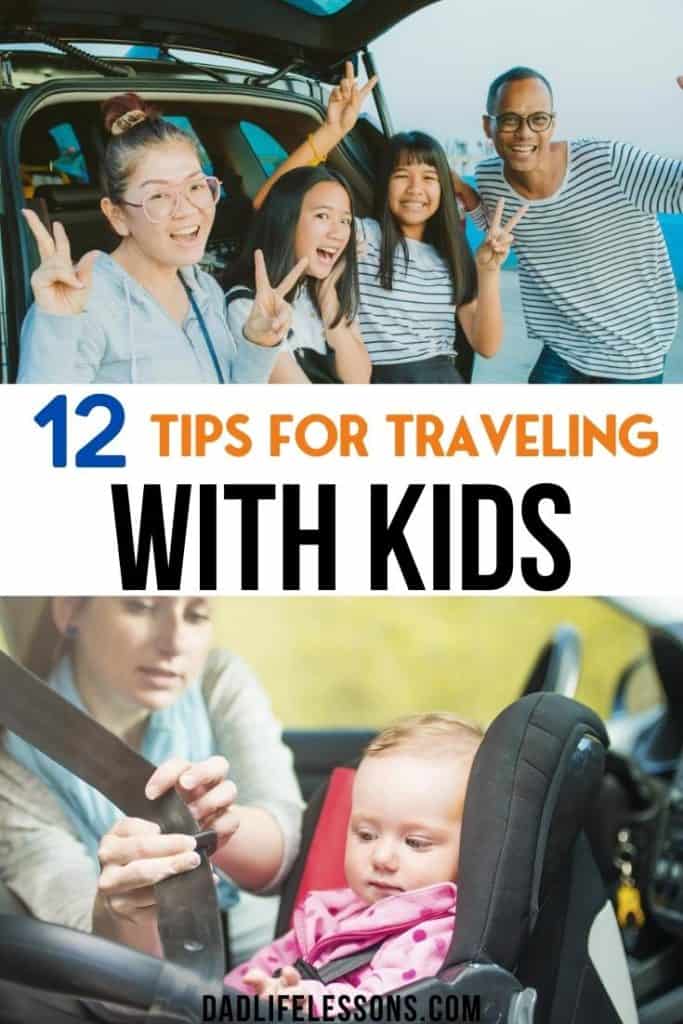 If you loved these 12 tips for traveling with kids, be sure to pin this to your favorite vacation or travel board on Pinterest so you can find it again. Post a photo of your trip and tag us social media @DadLifeLessons. We love seeing people use our tips!
More Great Kid Tips: