If you're getting a new dad a gift, you want to celebrate that awesomeness with one of these new dad Christmas gifts. New dads are really experiencing something special. And it's so fun to celebrate that with a little light ribbing, right? I mean, I remember when I was having my first Christmas as a dad and it was just so fun, all the jokes, and extra smiles. So, that's why I decided to pull together this list of the 25 best new dad Christmas gifts.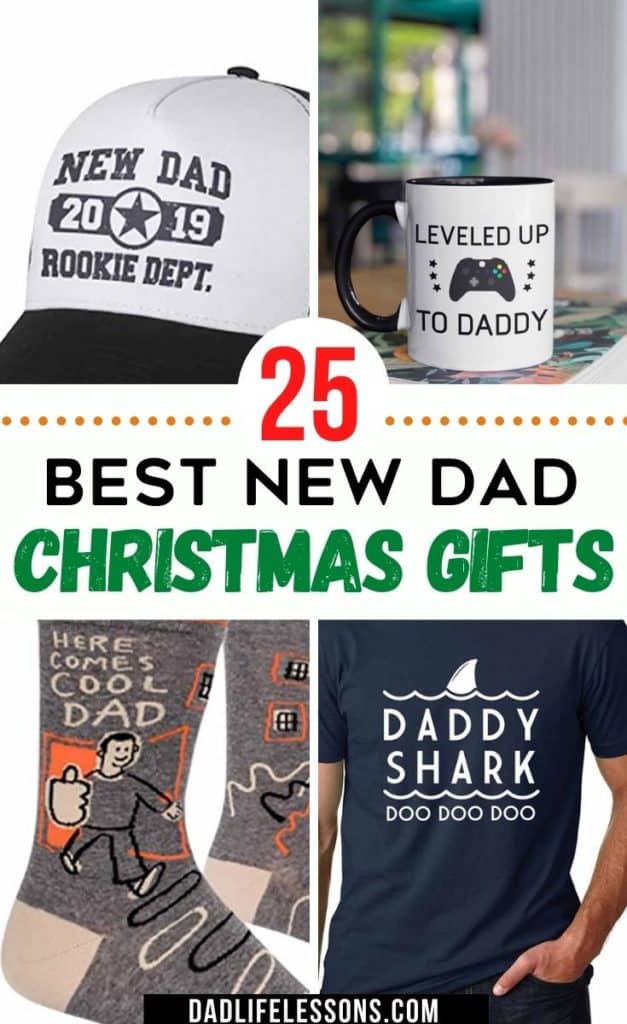 The best part was all the awesome new dad gifts I got. They were each more hilarious than the last and they put a smile on my face even when I was facing some of the worst diaper-explosions on the planet. But, I know that people buying gifts sometimes don't know what to get.
If you're ready to find the best new dad gift ever, well, keep reading.
25 Best New Dad Christmas Gifts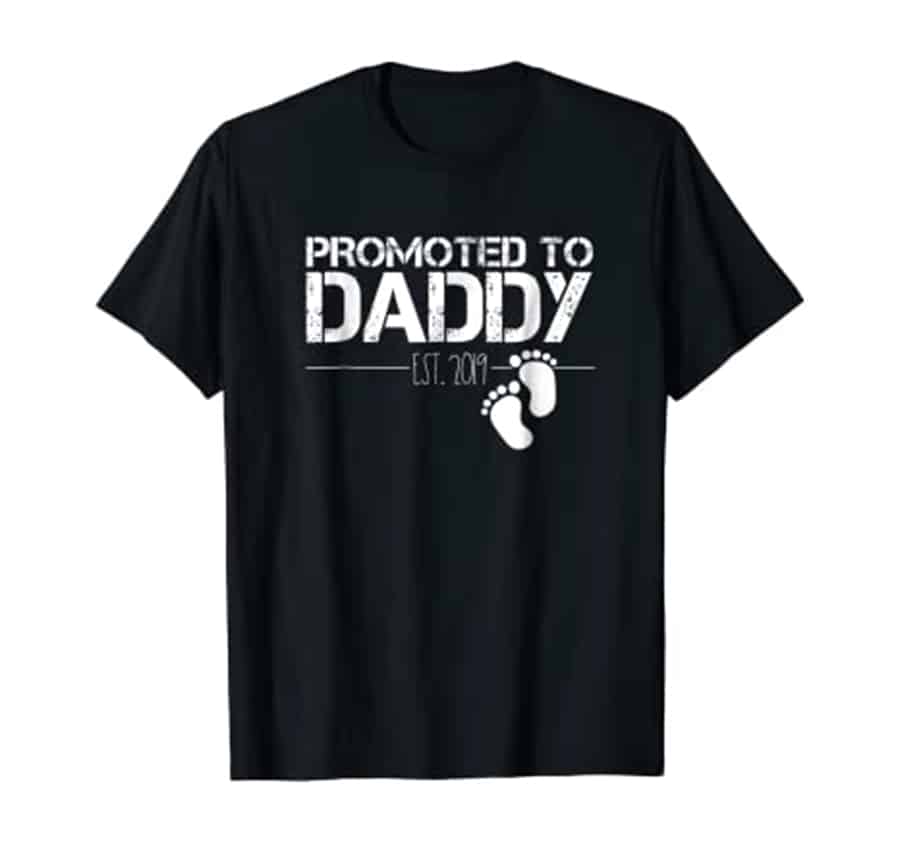 1. I personally can't get enough t-shirts in my life. Especially with a baby in the house. It was like I had some kind of spit-up magnet. So, I highly recommend a series of t-shirt gifts for new dads, including this awesome promoted to dad t-shirt. Every new dad seriously needs about a new shirt every hour and this one will be a prized possession.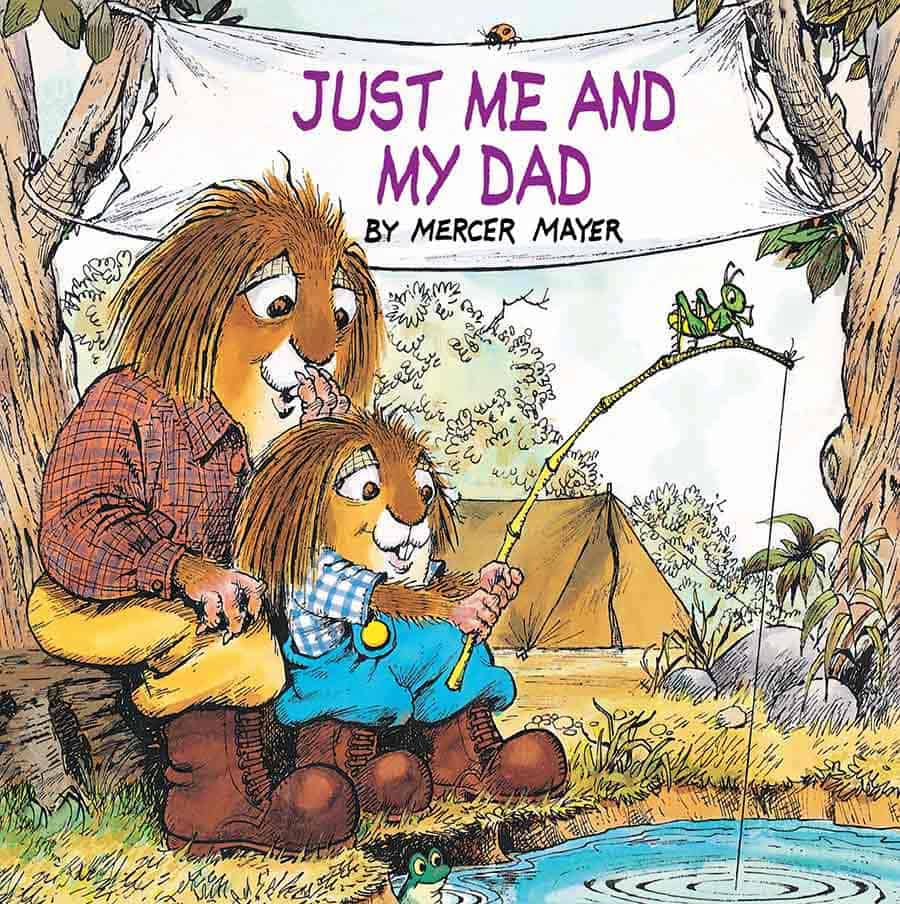 2. When we had our first kiddo, one of the best gifts I received was a kid's book. I know, simple, but we didn't have a lot of kid's books in the house and I wanted to read to the baby. So, having this Daddy and Me book was one of the best gifts–and it's super inexpensive!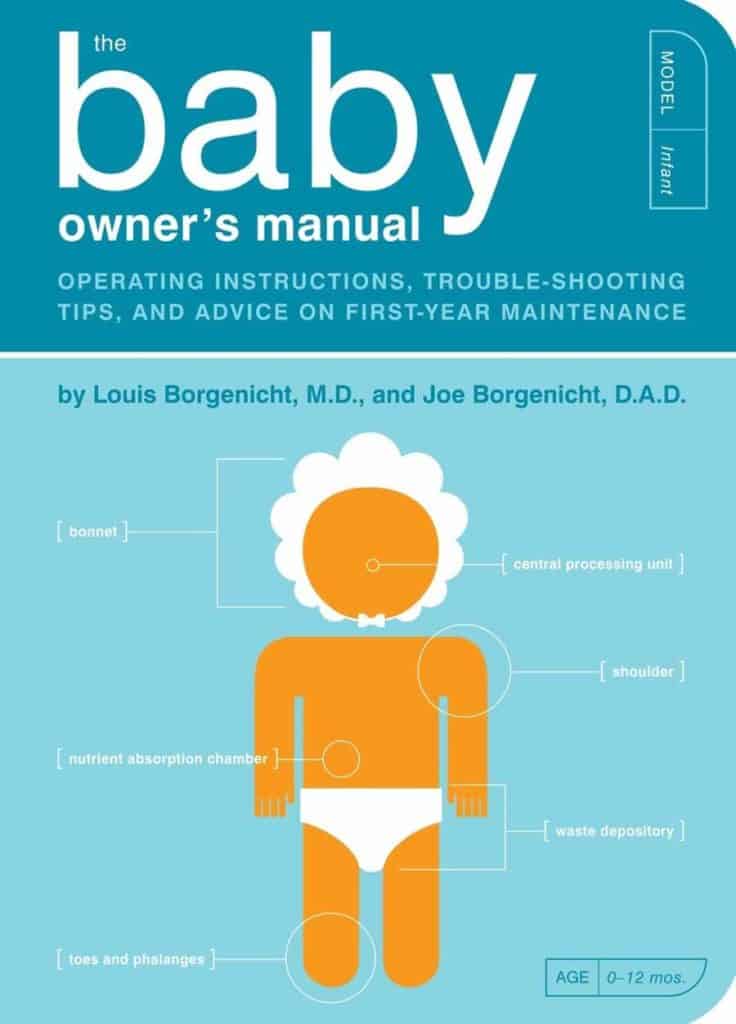 3. Literally the one thing kids should come with, but they obviously don't (because no one thinks of these things), every new dad desperately needs–a new baby owner's manual. Yeah, you laugh, but there's some great advice in this quick-read. And thank goodness it's a quick-read because the breaks new dads get to read are few and far between.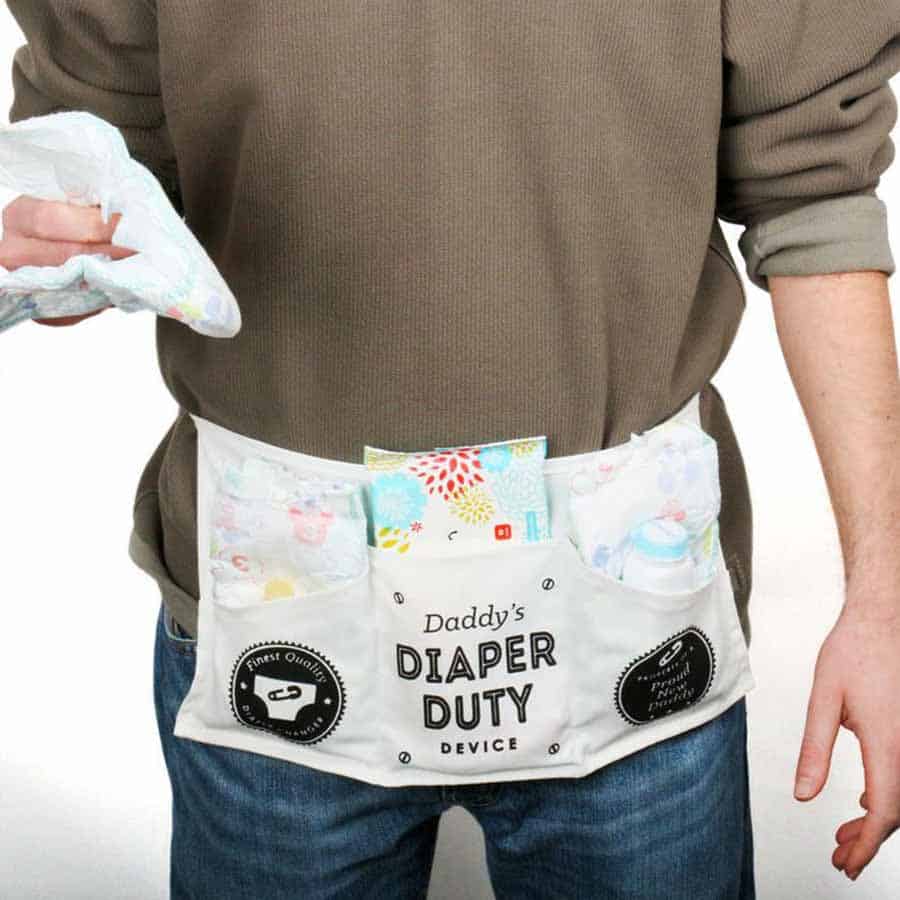 4. So funny (oh, so funny) but also, all sorts of necessary, this new daddy diaper duty toolkit is everything a new dad needs for even the worst diaper blowouts. A seriously handy toolkit, but that everyone will get a kick out of. One of the best new dad Christmas gifts that will put a smile on everyone's face.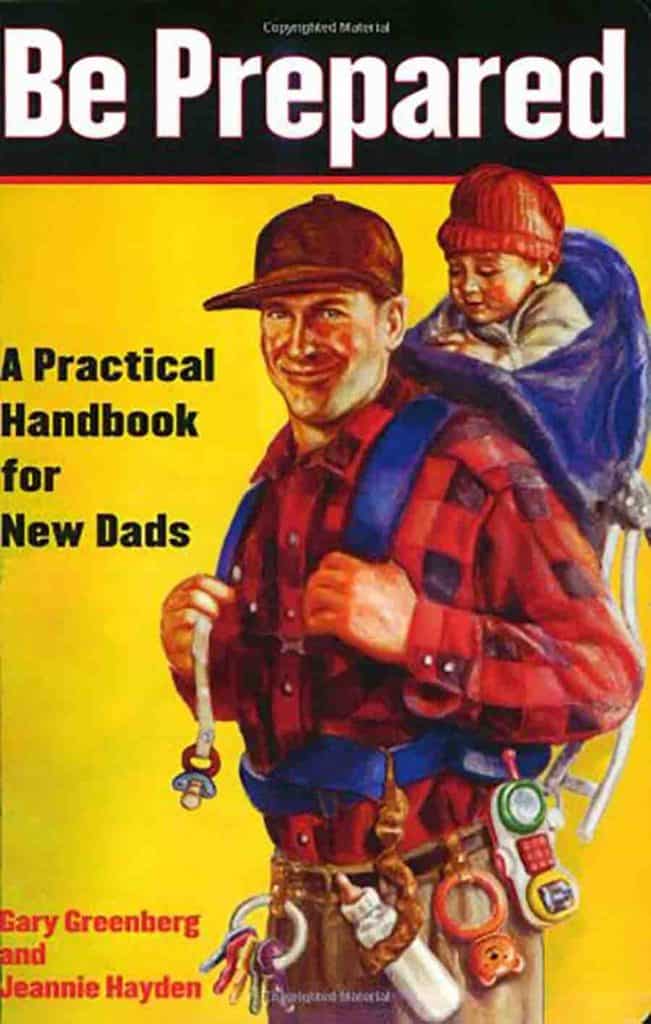 5. Speaking of things you'll get a kick out of…check out the best new dad survival book, this is the most McGuyver-esque book you'll find for new dads. No way could this great read be left out of any new dad gift ideas list.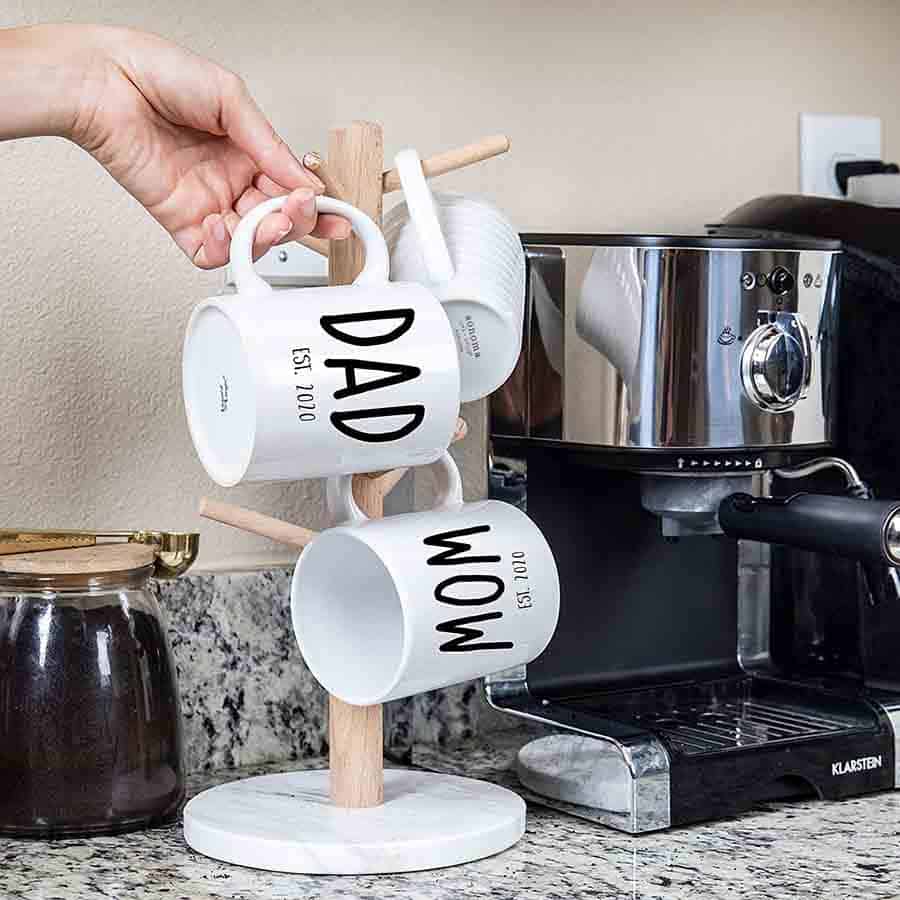 6. There is nothing like a nice bracing cup of coffee in the wee hours of the morning because baby is keeping you up–for the rest of your life. This cute new dad coffee mug is perfect for those times–just a handy little pick-me-up-cup.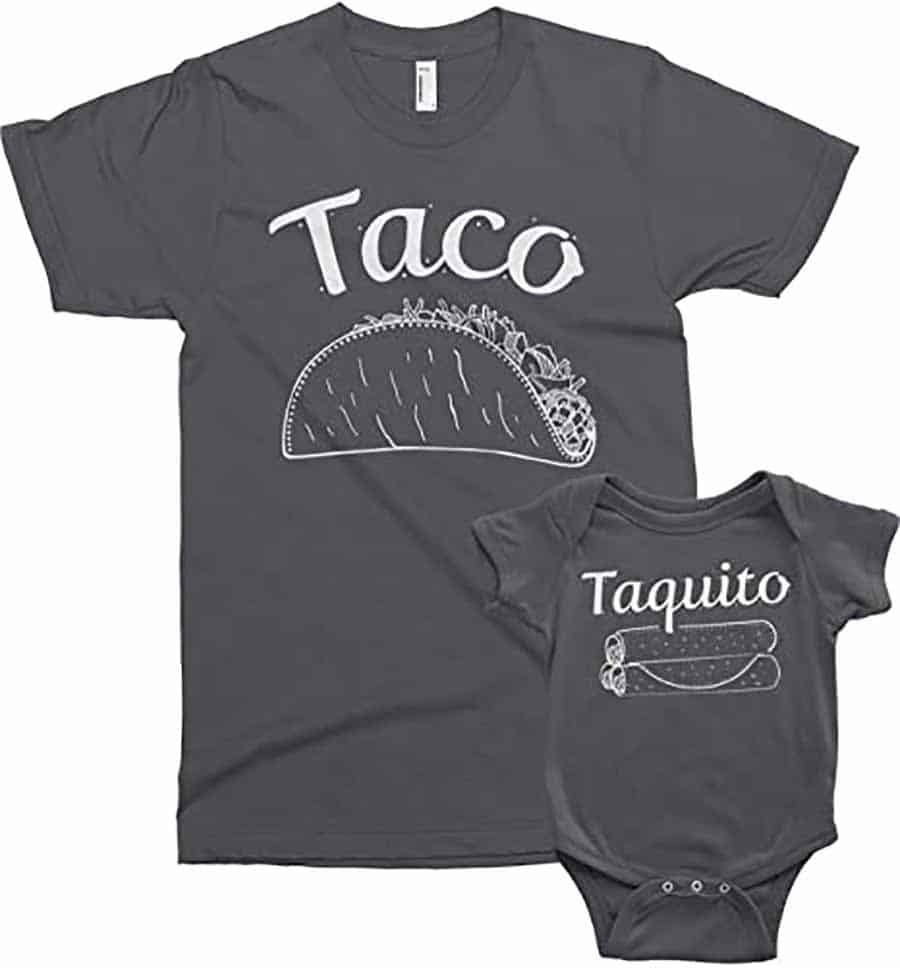 7. I almost spit my coffee out when I was gifted this cute set of Taco and Taquito dad-and-kid shirts. I mean, it couldn't be more perfect for the Taco-Tuesday loving family that we are!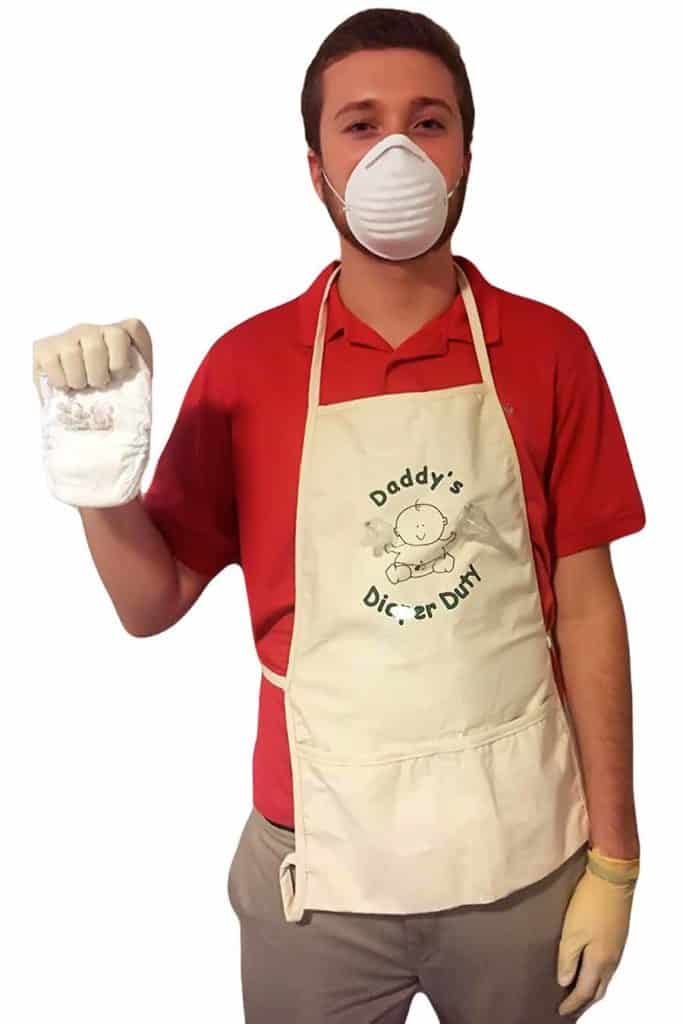 8. I'll have you know that I needed this daddy doody diaper apron on more than one occasion. If I had been gifted it, I would have been a lot less disappointed in the mess on some of my favorite shirts. And jeans.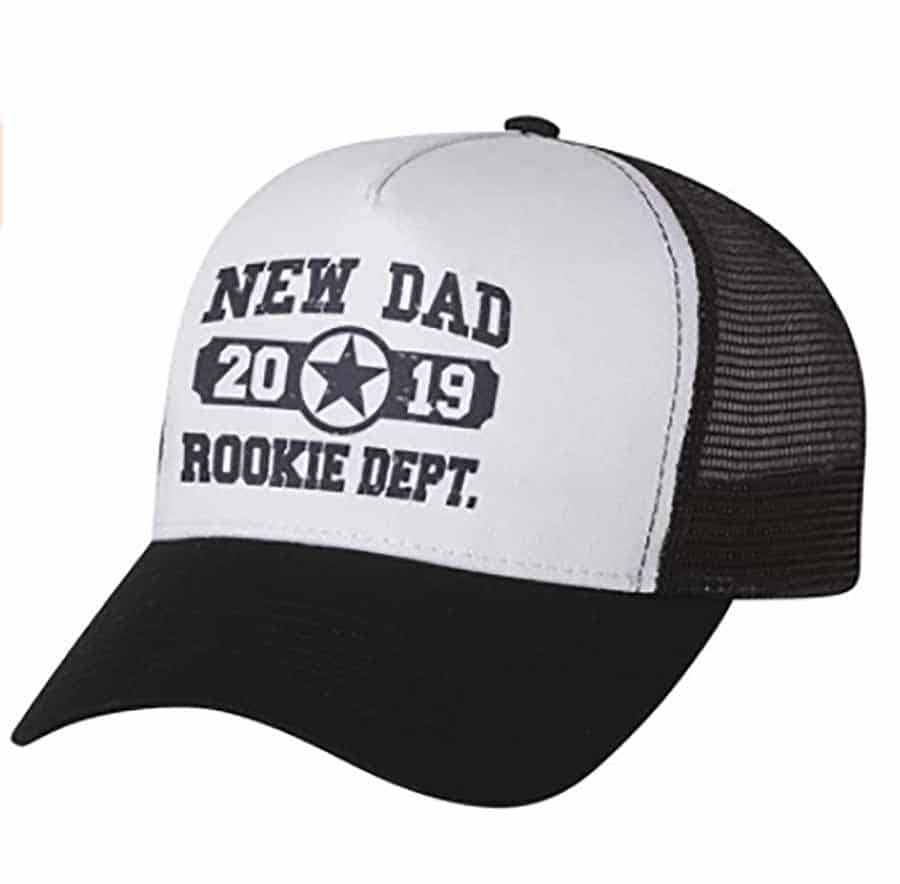 9. I definitely needed this new dad hat in my life. I mean, who knew that first year, I'd spend a million years in the sun doing things like going to the park and hitting the splash pad and running to the zoo in the first year?! I couldn't create the best new dad Christmas gifts and not include an awesome hat!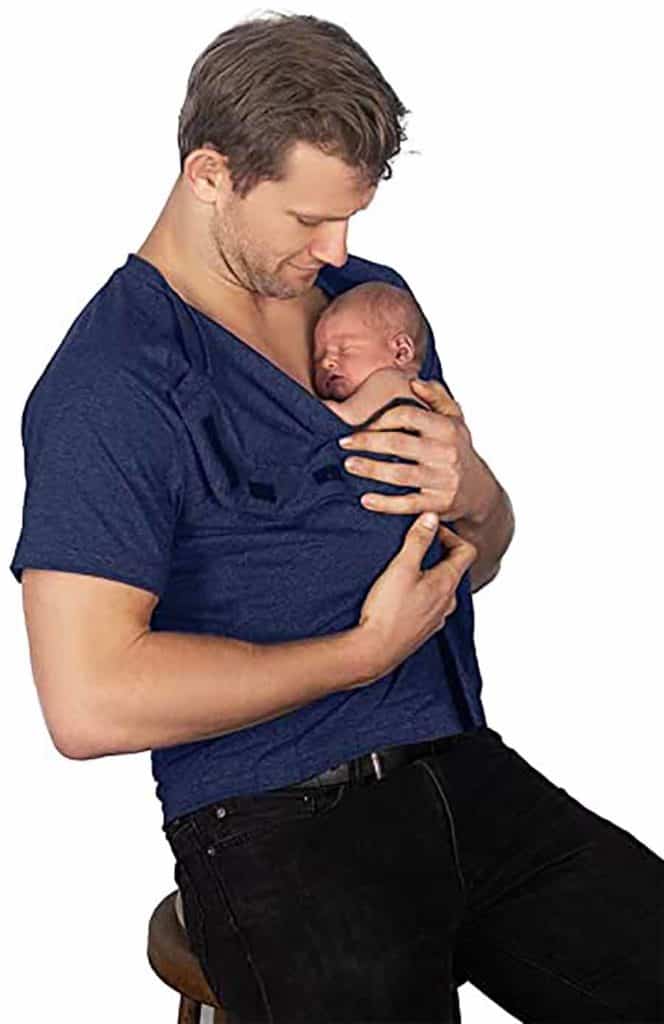 10. When the new dad JUST became a new dad, this awesome kangaroo shirt is literally one of the best gifts he could ever receive. That bonding is so important–and he'll love every second in that shirt.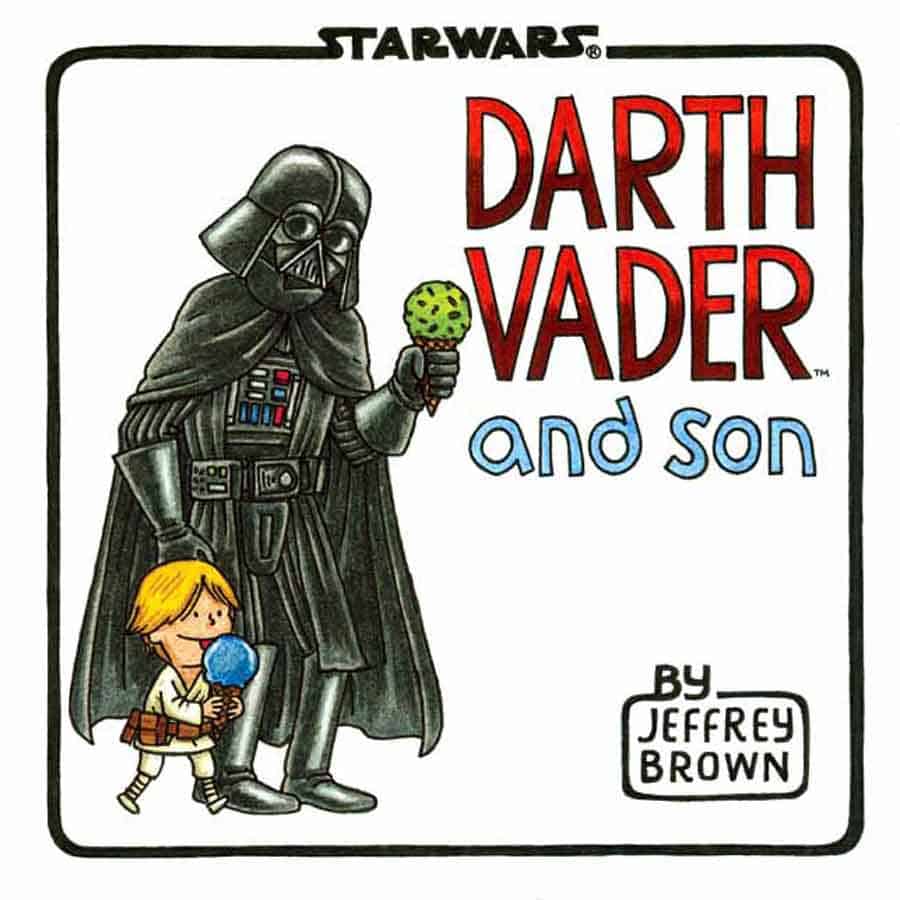 11. If we're talking bonding, though I have to bring up this Darth Vader and Son book. It's serious fun to read and show baby all the pictures. And for dad to bond with baby over the best space opera ever made? Priceless.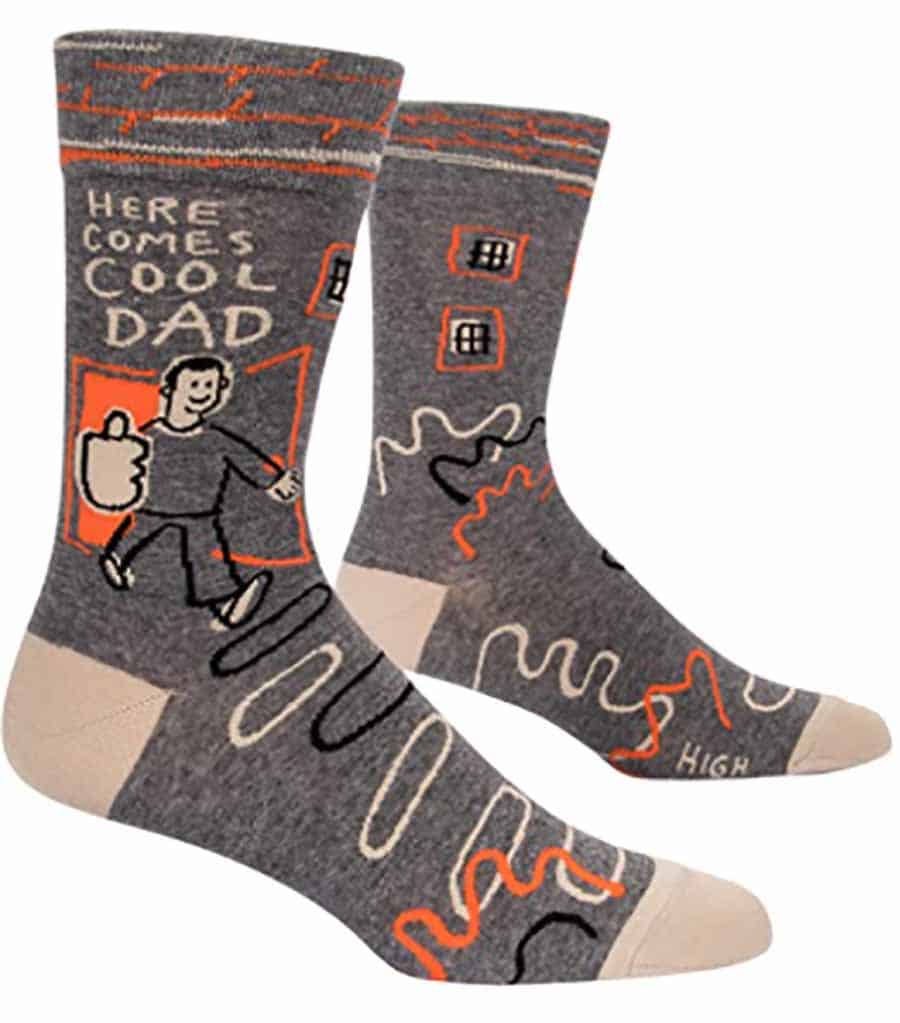 12. Ah but, back from outer space, and putting our feet on the ground, so to speak, brings us to these hilarious dad socks. Every dad needs dad socks. Especially the new dads.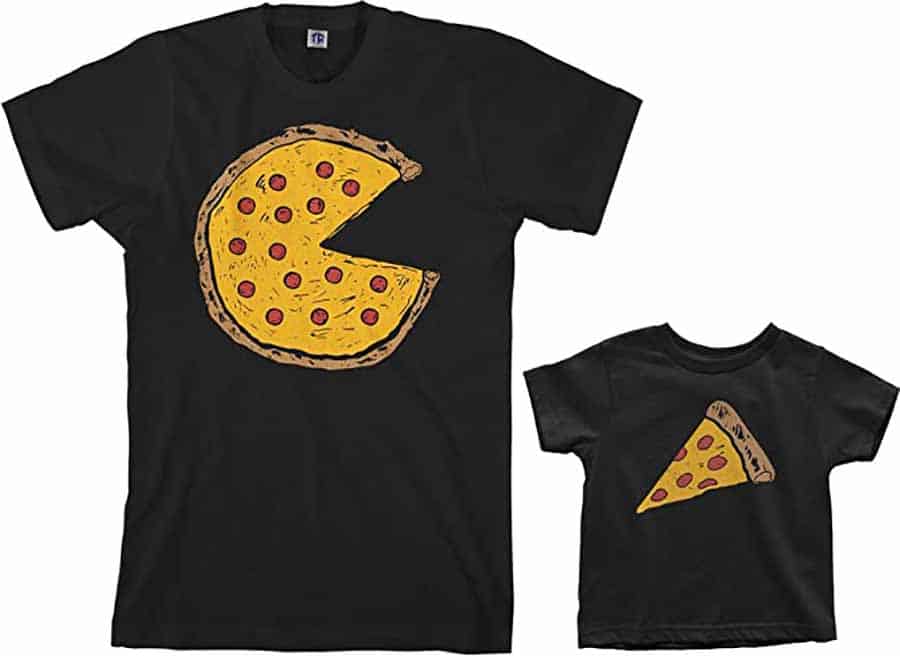 13. This Pizza pie and slice shirt set. It's so hilarious. If it doesn't make it on your list of new dad gift ideas, you're crazy. There's not a new dad alive that wouldn't dig wearing this t-shirt while changing a diapey. This new dad Christmas gift lets everyone know that dad and child go together.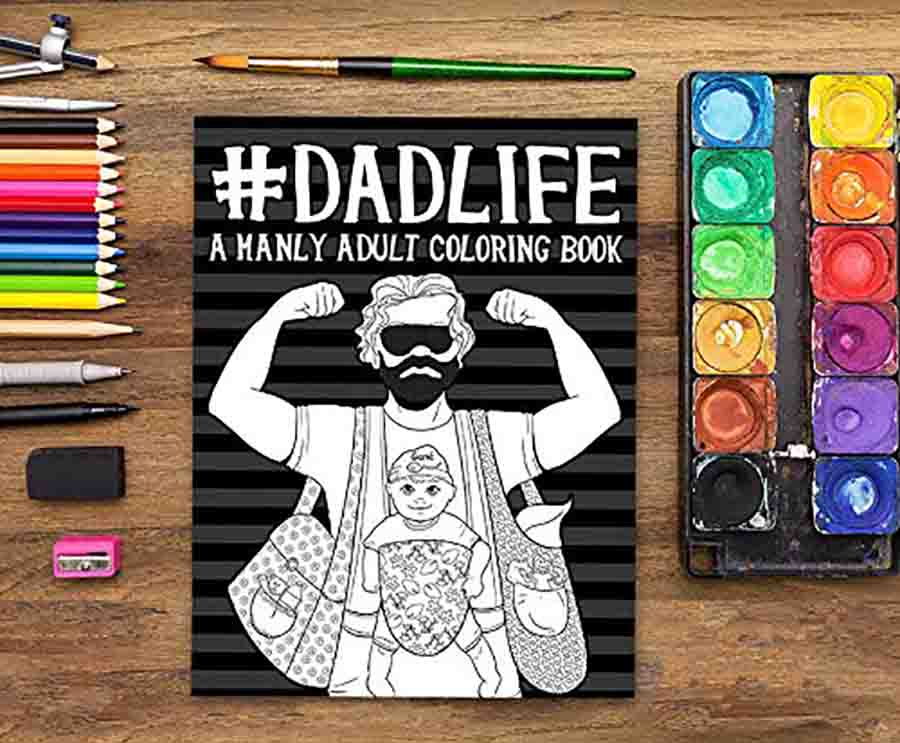 14. With the five minutes new dads have when the kiddo is taking a nap, they need some relaxing vibes. This dad-geared coloring book is so chill, it's a dad joke waiting to happen.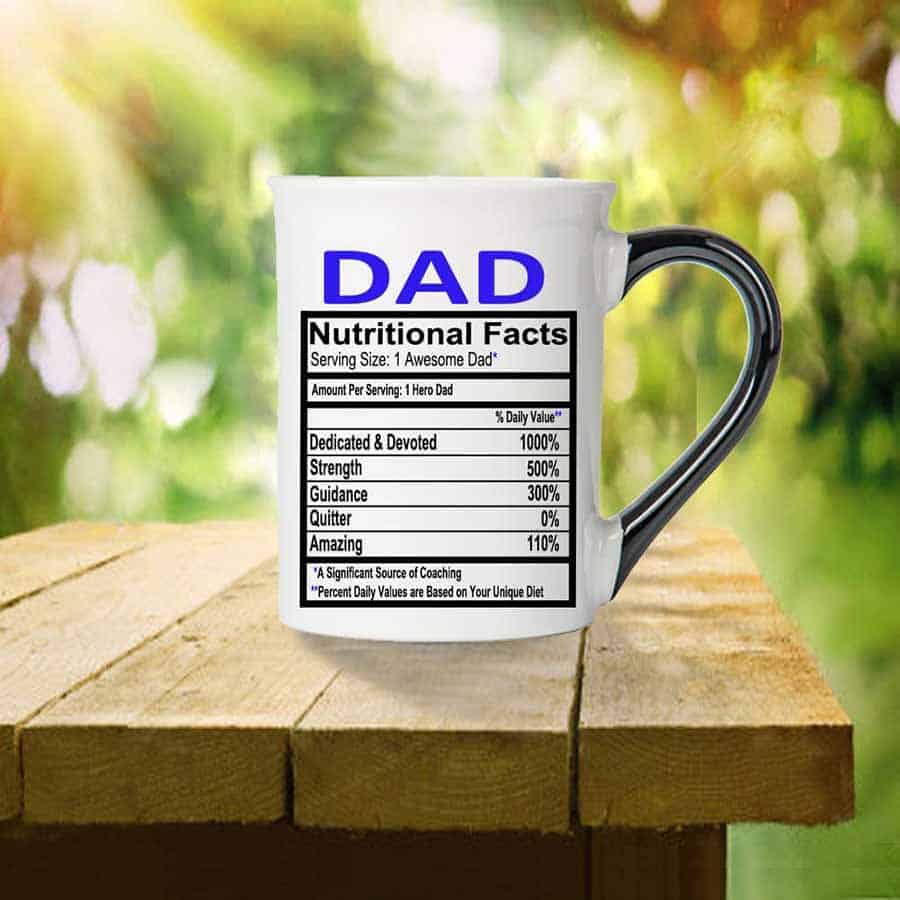 15. No gift is truer–and so full of caffeine. For new dads everywhere, I vouch for them that this "ingredients of a dad" coffee mug is a perfect gift.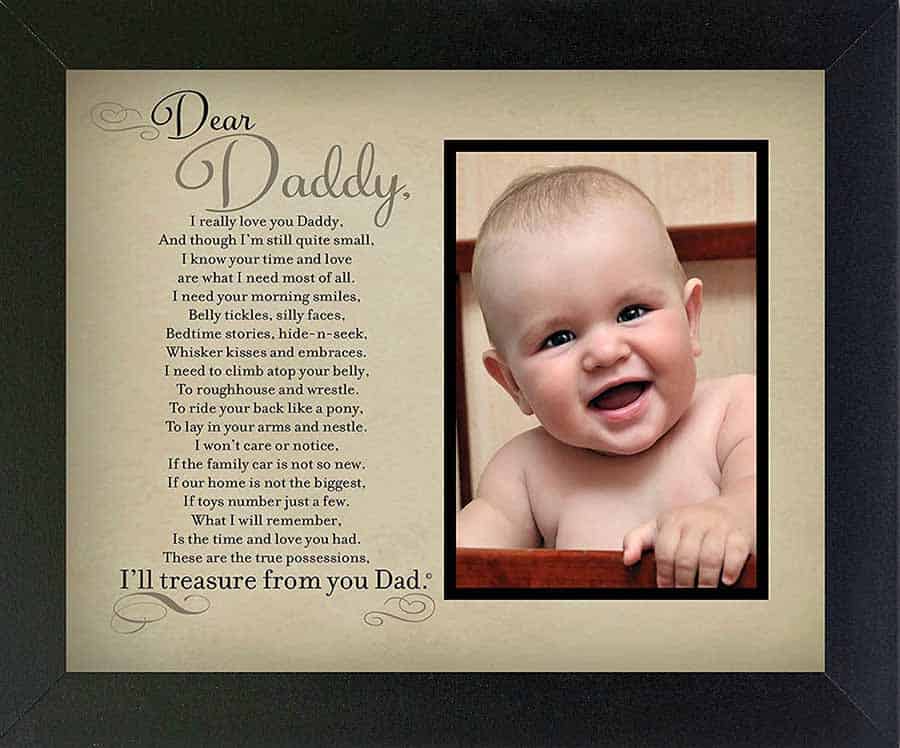 16. I'm not saying that this gift will bring a tear to every new dad's eye on Christmas morning. But I'm not saying that this awesome photo frame wouldn't do just that.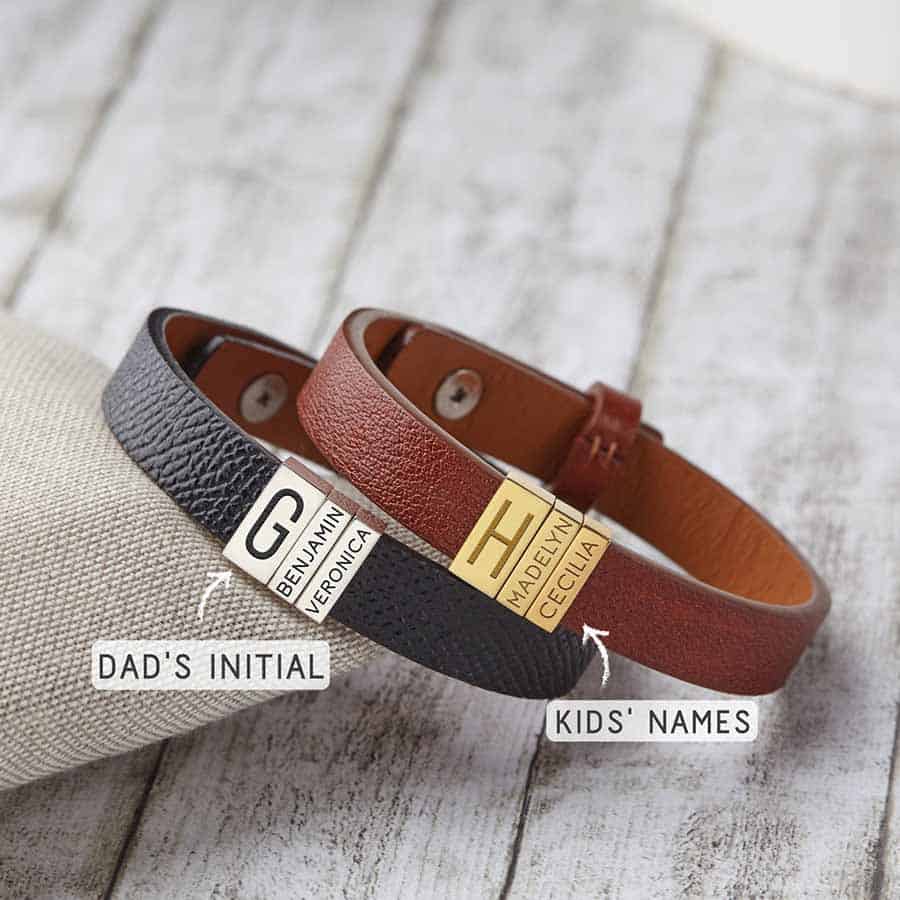 17. For those dads that enjoy a little reminder of their favorite little buddy or gal, this simple leather handprint bracelet is a fantastic gift idea. This is one of the best new dad Christmas gifts as it helps you in those moments when you forget your kids name.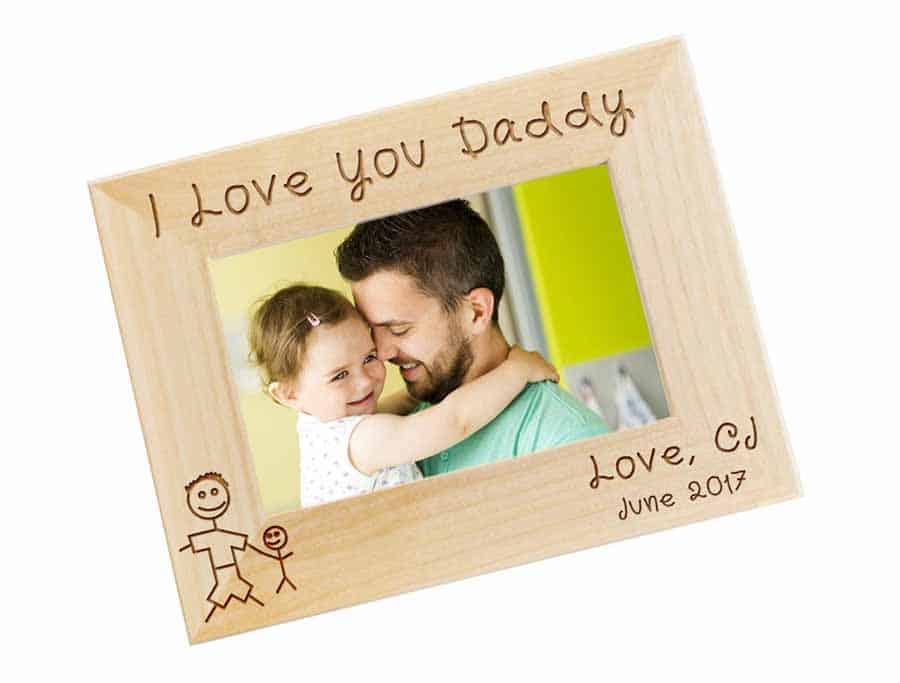 18. This super simple, but adorable picture frame is a fun gift for any new dad. Something he can take to the office and put on his desk. He'll be so proud.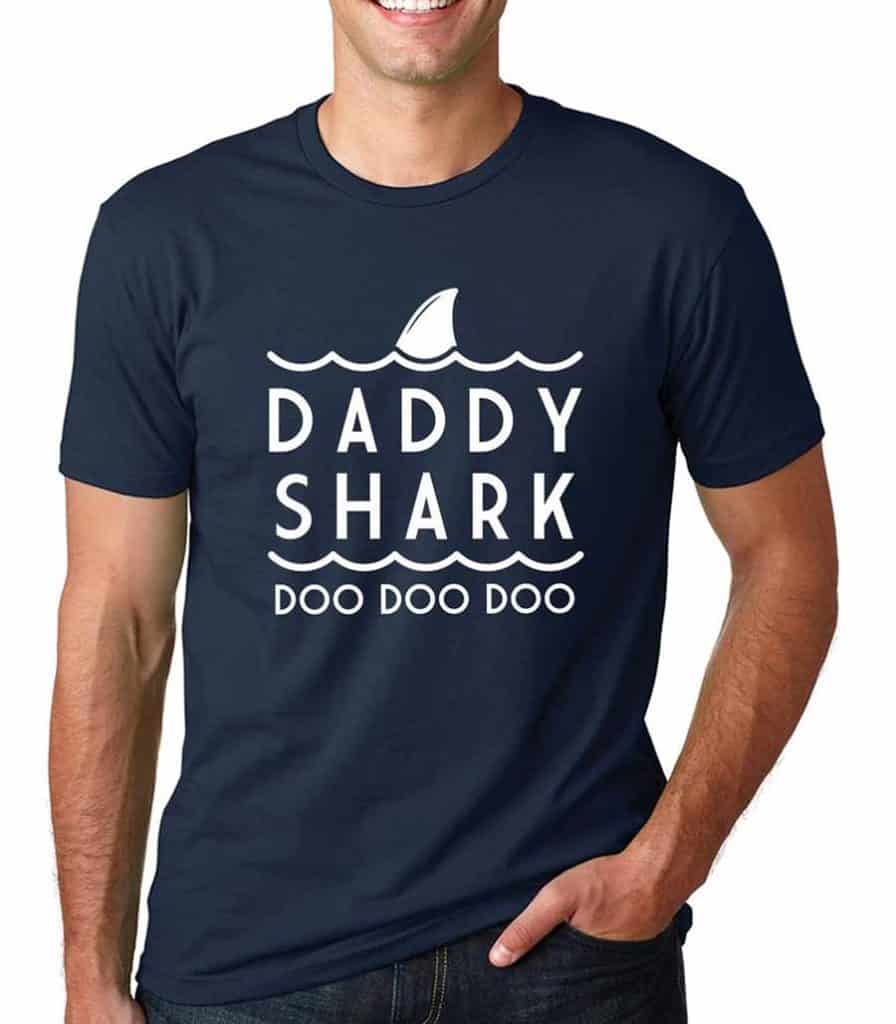 19. For all the new daddies do-do-do-do, this daddy shark shirt is hilarious and funny and just one more great t-shirt that will be perfect for "next time the kid spits-up".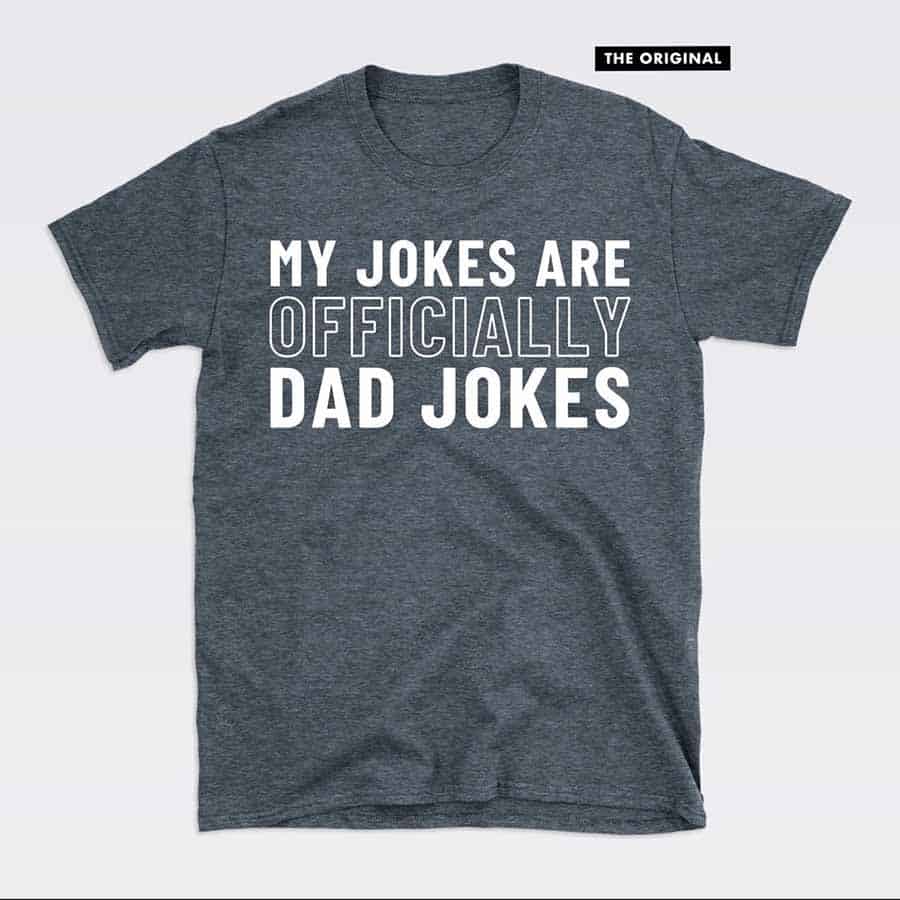 20. Such truer words have never been spoken as those on this dad joke shirt. It's just about the funniest dad joke, about a dad joke.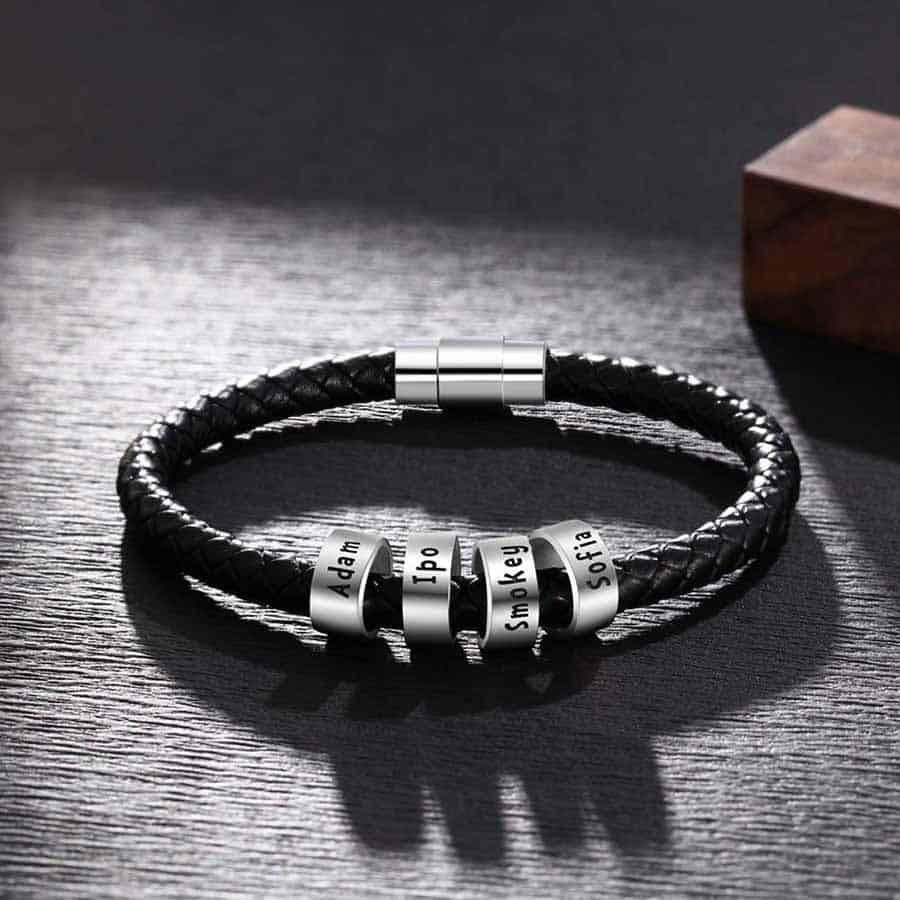 21. This handprint charm bracelet is a fine piece of jewelry that every new dad will be proud to wear as a reminder of their little one.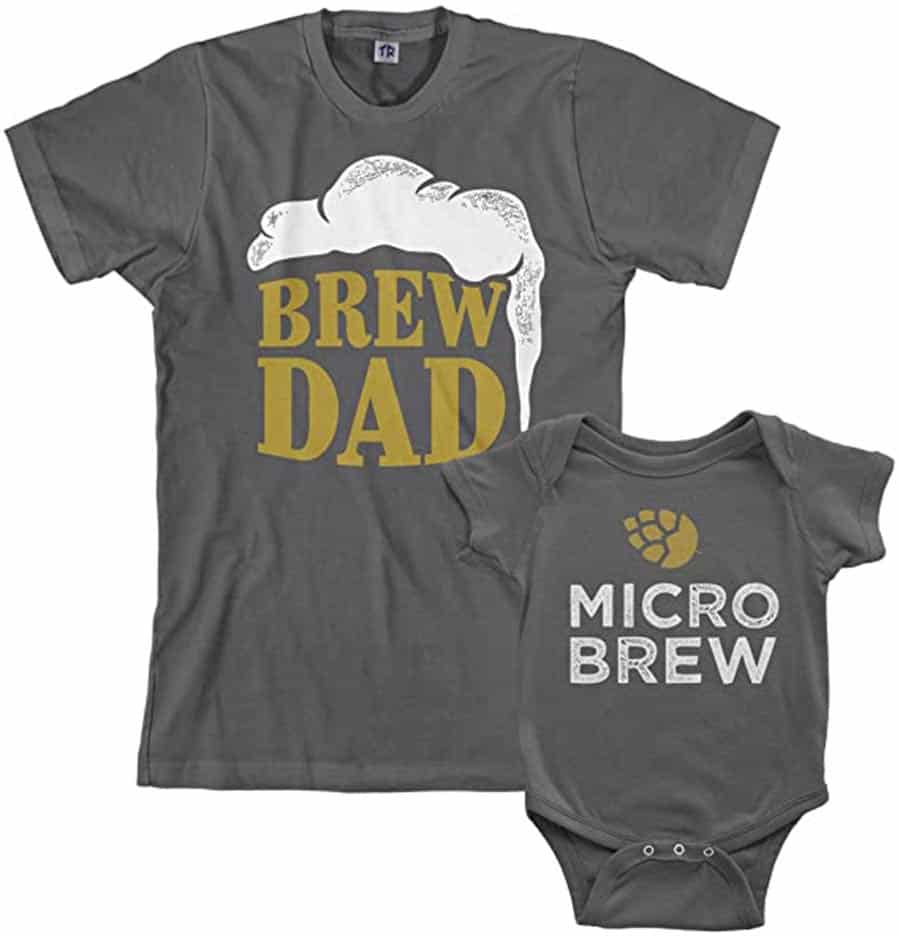 22. This one is for the dads who love a good microbrew. Not just any dad-and-kid combo can pull off both of you having a funny beer joke on their shirt, but this matching brew and microbrew shirt set makes it possible for those who truly have a love of the brew.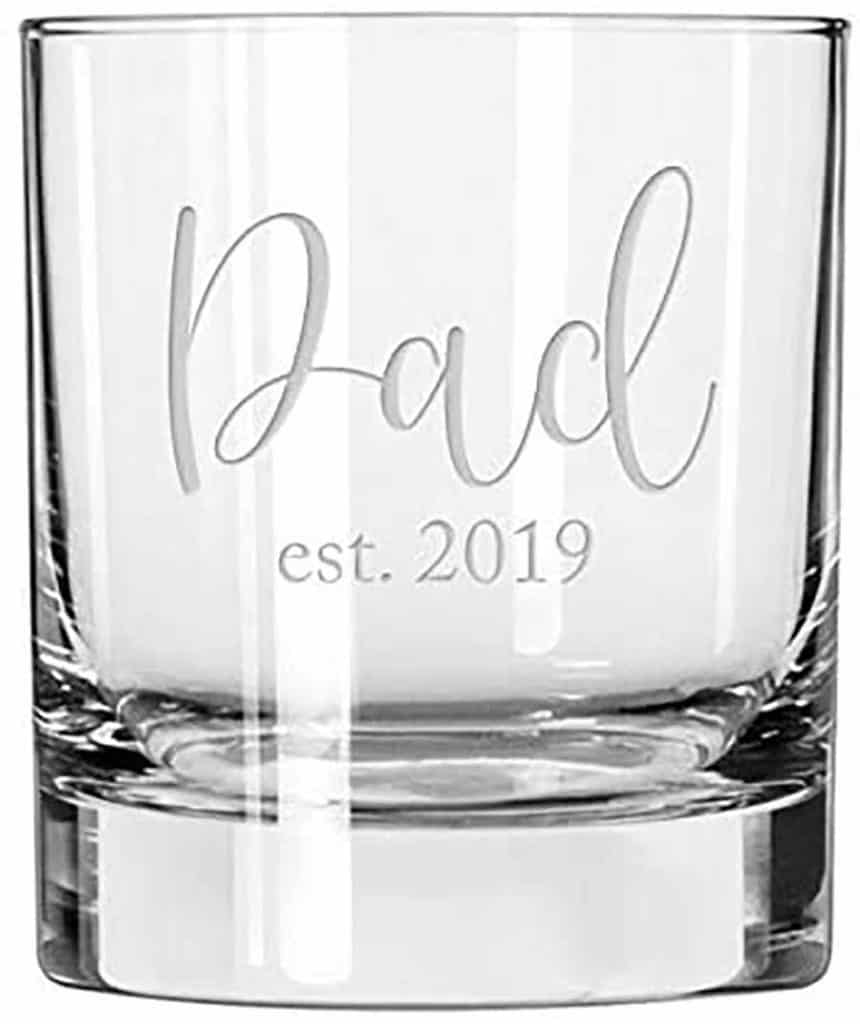 23. If your new-dad-giftee is not into the brew, but loves a nice glass of whiskey occasionally, this beautiful etched whiskey glass makes for the perfect gift.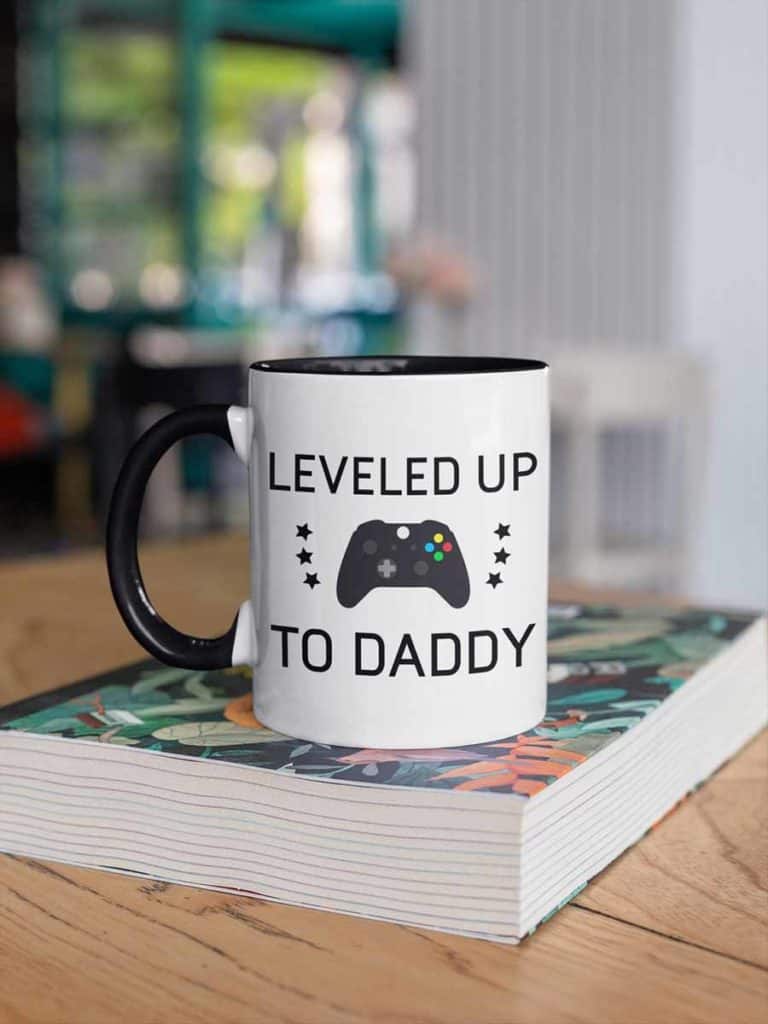 24. For the gamer dad, well, this awesome coffee mug is all he needs to stay up until the wee hours on the midnight shift. Perfect for those late nights gaming… who are we kidding your a new dad the only late-night is for a diaper change.
25. Last but definitely not least on the list of best new dad Christmas gifts is one that anyone can give and doesn't cost any money. Give the dad a BREAK!! Watch the kid or kids so he can take a nap, play some video games, or just do nothing. Trust me you give a dad this gift of a break and he will thank yo a million times over!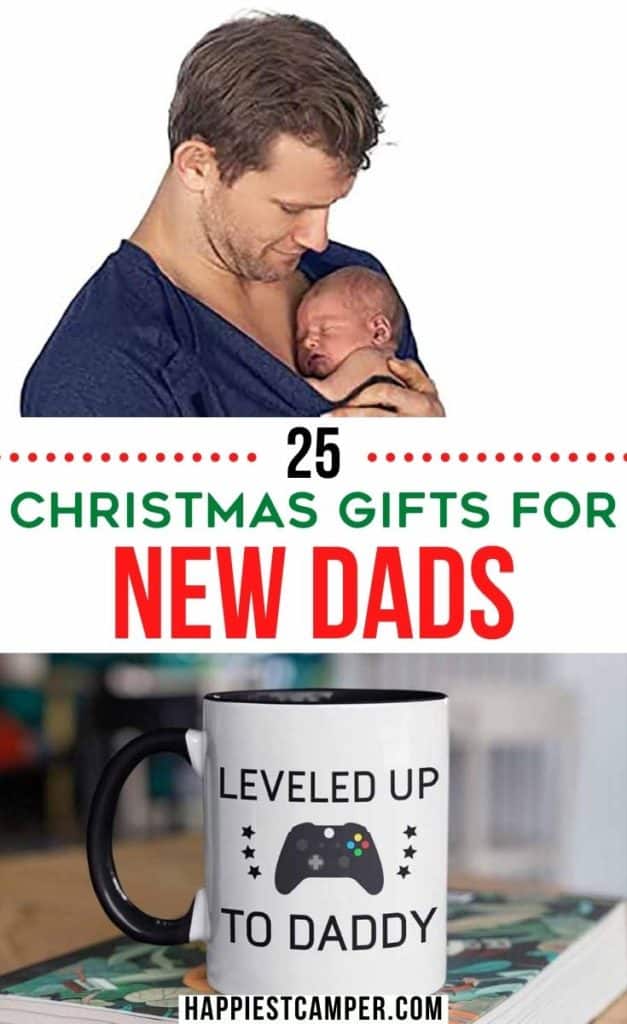 If you're searching for the best Christmas gift for new dads, then I hope you have to have found the perfect one on this list. And don't forget, if you loved these 25 best new dad Christmas gifts, be sure to pin them to your favorite gift guides board on Pinterest.