It is lunchtime and you have picky eaters, quick! What are you going to do? Even with picky eaters in our house I get tired with making the same boring lunch every day. Follow along with us as we walk you through 15 Quick and Healthy Lunch Ideas For Picky Eaters. You will find recipes for pasta salad, pita pizza, chicken bites and more! These are some of our favorites and are repeat quite often around our household!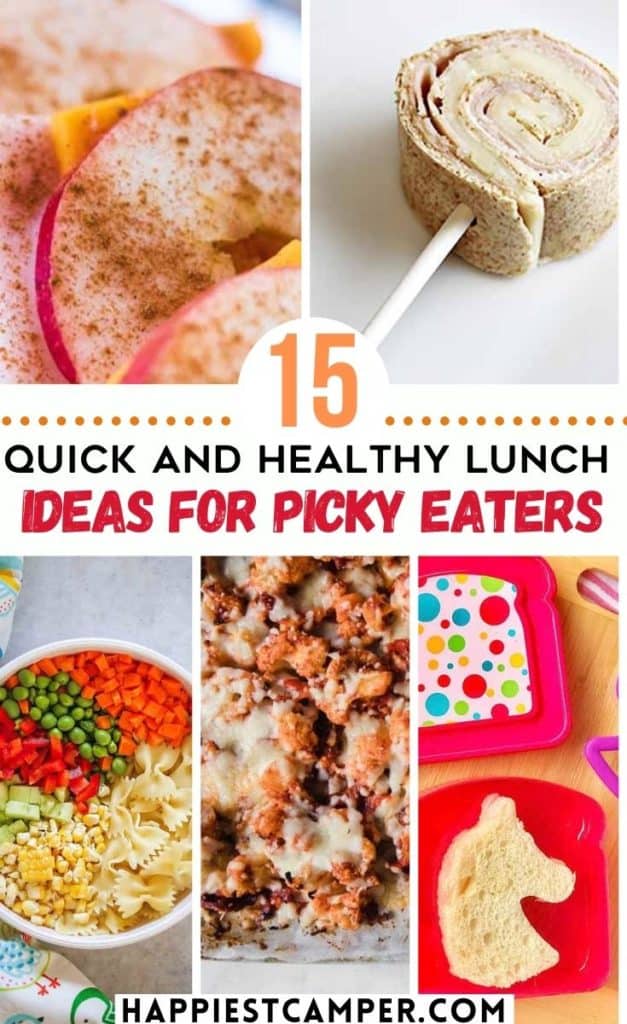 You can introduce their favorite flavors and foods just in a different that is new to them. My kids have gone through stages of being picky eaters and as parents we have to get creative to be able to not only please everyone, but not be a short order cook either! Let's check out these Lunch ideas!
15 Quick and Healthy Lunch Ideas For Picky Eaters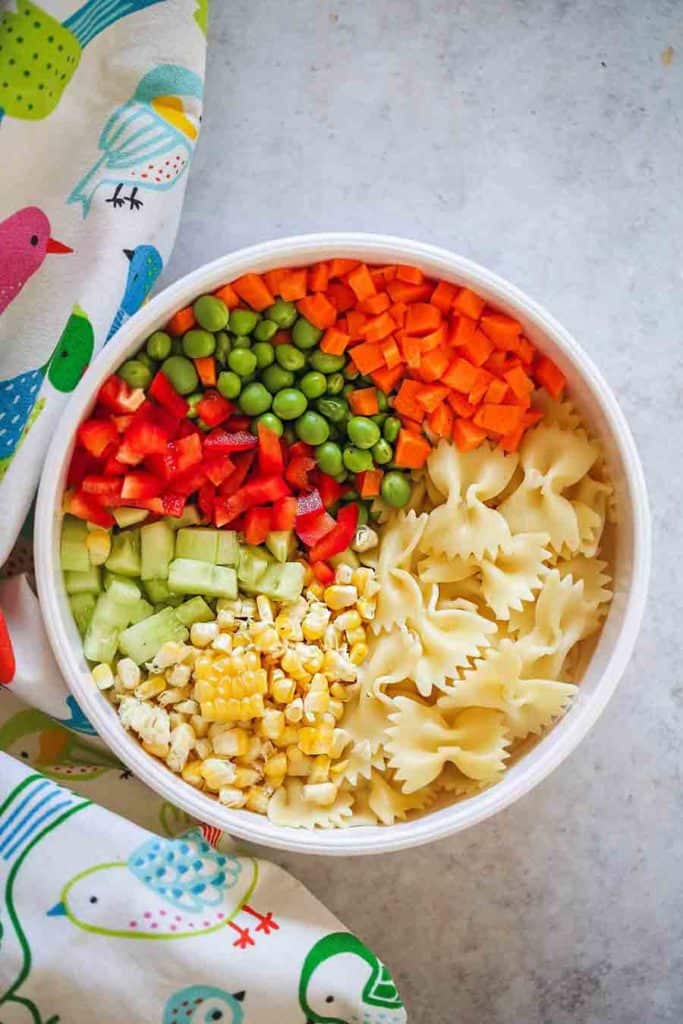 1. Kid Friendly Pasta Salad by Little Sunny Kitchen
First on our list of 15 Quick and Healthy Lunch Ideas For Picky Eaters comes this beautiful and colorful dish full of healthy and nutritious tasty bites. Fill your bowl up with fun shaped pasta and veggies you know your little ones will eat! You can really customize this to fit everyone's picky needs for lunch time!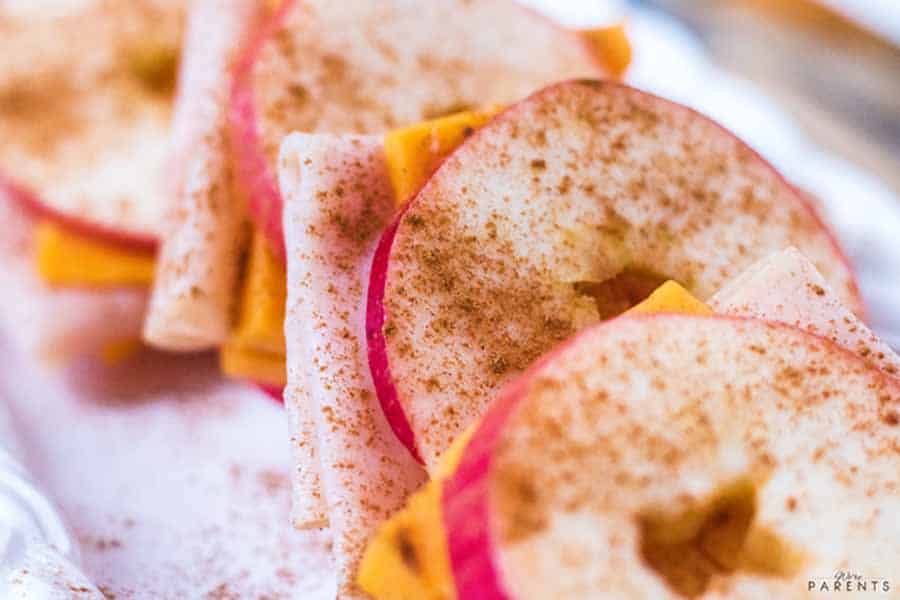 2. Turkey Cheese Apple Sandwiches by We're Parents
Skip the bread for this crunchy sandwich. Substitute apple slices for the bread and add turkey and your favorite cheese to make all the people smile! I love the addition of sprinkled cinnamon to top off this dish! Try it today to see for yourself!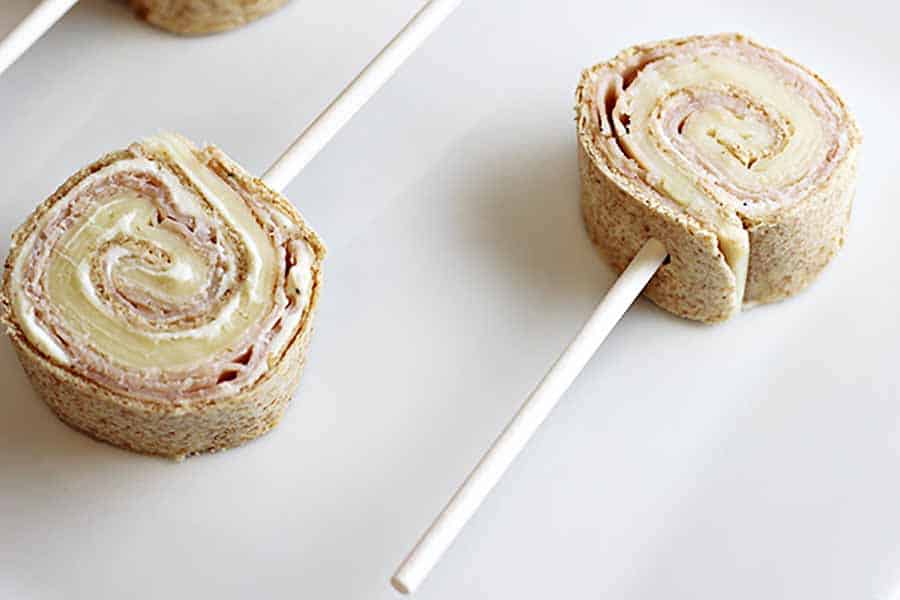 3. Tortilla Pinwheel Lollipops by Home Cooking Memories
Making food fun to eat is a sure way to please even the pickiest of eaters! Get ready to roll yourself silly with these lollipops. You can use any tortilla like regular flour, spinach, or tomato, add in your filling, and roll up! Add the slices to a stick and you're done.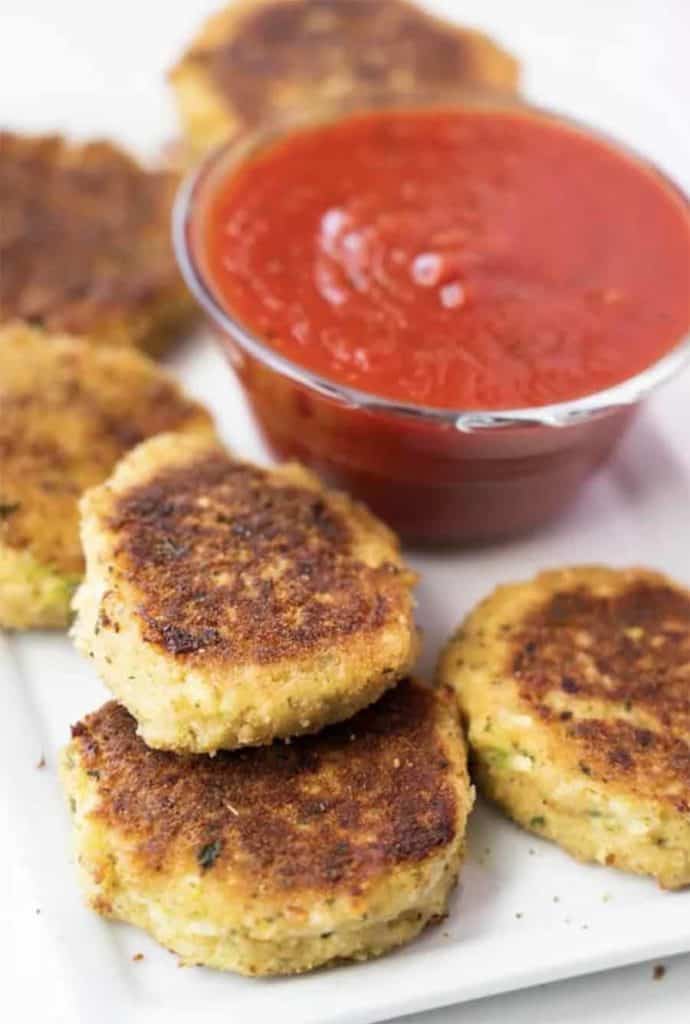 4. Shredded Zucchini Tots by Brooklyn Farm Girl
Inviting your children into the kitchen to help you prep for a quick and healthy lunch may just be the trick to getting them to enjoy more foods. I loved being able to help our my parents in the kitchen and learn a lot about food. Plus these little tots are delicious and go really quick around our house. You might need to make a double batch!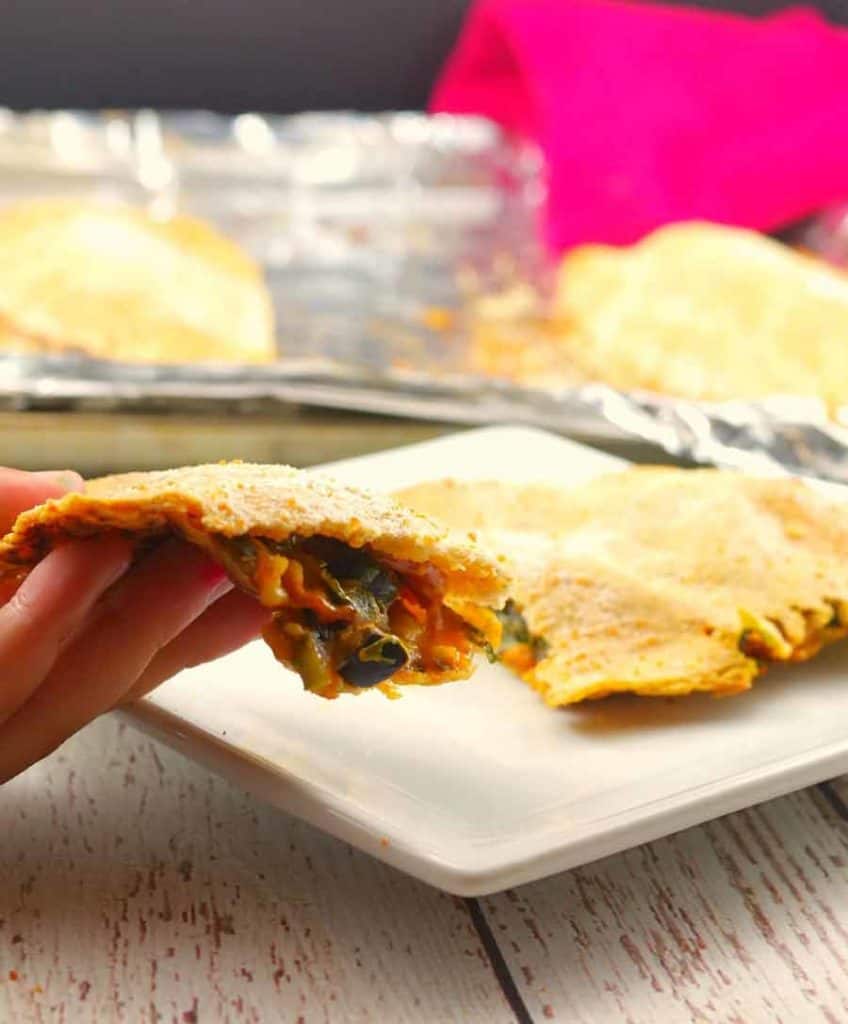 5. Homemade Healthy Pizza Pockets by Food Meanderings
What kid doesn't want to eat pizza?! Now you can have it at home and have a healthy version of the greasy filled pizza in the local restaurant! I love being able to control what all goes into the recipes I feed my children! Let them add what appeals to them, you might just find a new ingredient you didn't think about yet.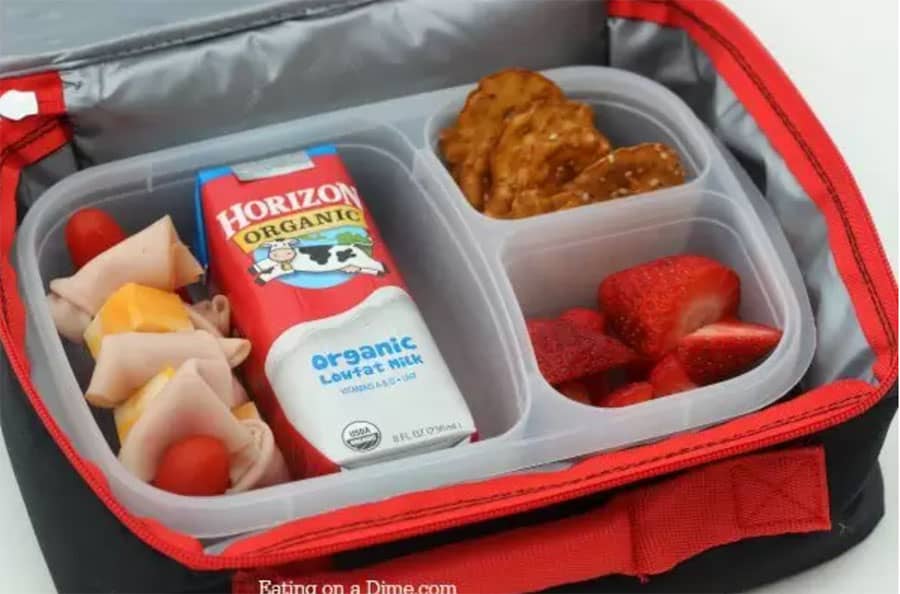 6. Turkey and Cheese Kabob Recipe by Eating On A Dime
Who doesn't like to eat food on a stick! I'm an adult an lost food on sticks! So this is guaranteed to make them want to eat these tasty bites too! You simply alternate turkey and cheese onto kabob sticks for this quick and easy dish! Continue reading for more Quick and Healthy Lunch Ideas For Picky Eaters.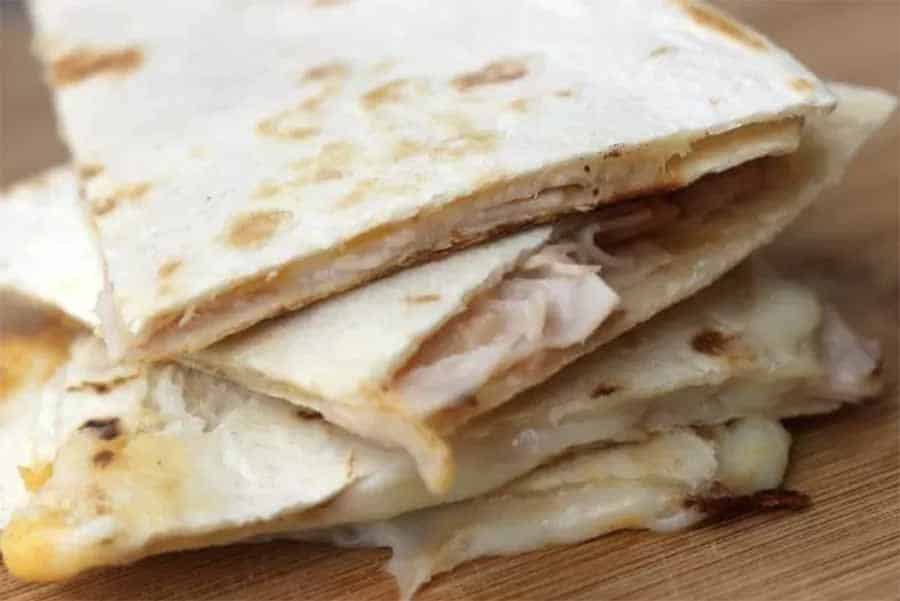 7. Turkey and Cheese Quesadillas by Eating On A Dime
Even the pickiest of eaters won't want to turn their noses up at this delicious and easy lunch! There is just something so tasty about sandwiching a tortilla with turkey and cheese! My kids love to help when we make these for lunch! Serve with some fresh fruit for a complete meal!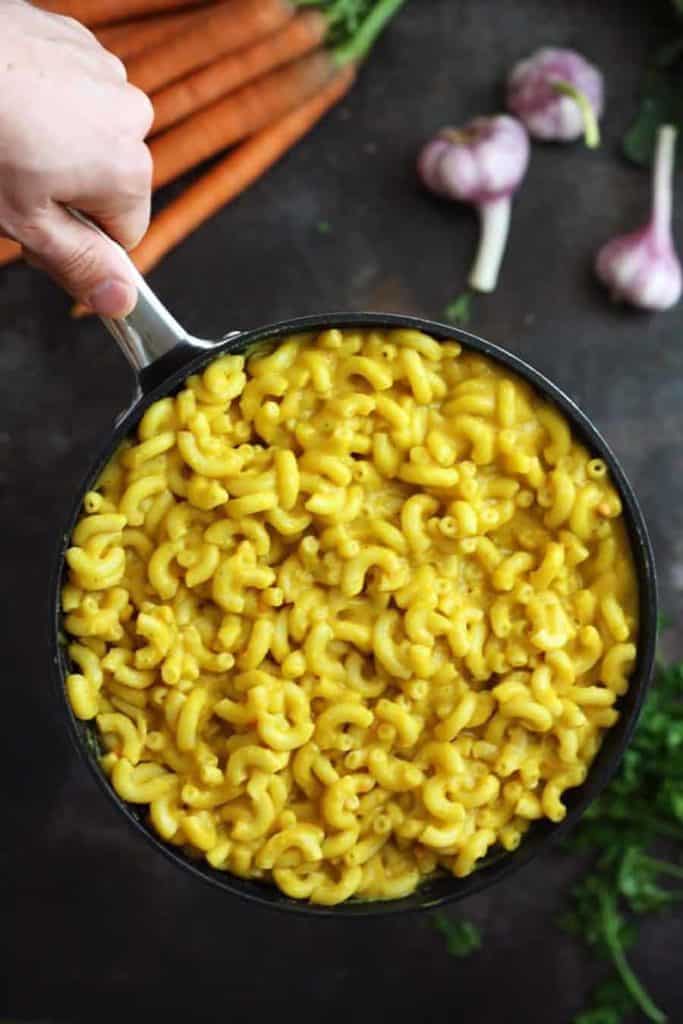 8. Vegan Mac and Cheese by Happy Kitchen
This is one of our families favorites! We have a few family members that have dairy issues to finding a vegan option for an old classic is like heaven! I do try to make this when our children aren't in the kitchen as it does have some veggies as its base. Some kids might not care really!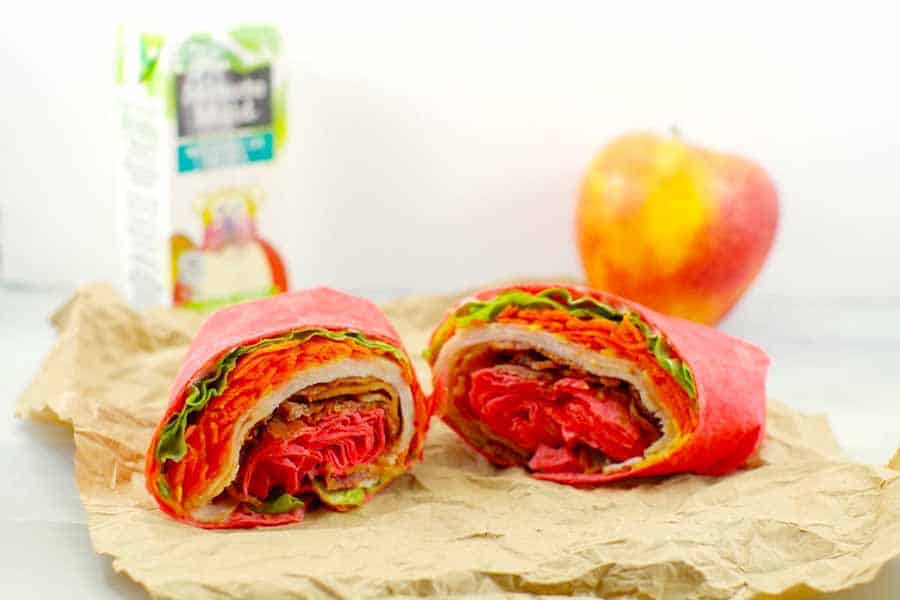 9. Turkey Club Ranch Wrap by Food Meanderings
Next up on our 15 Quick and Healthy Lunch Ideas For Picky Eaters we come to a wrapped version of another classic sandwich. There is nothing funner that eating a wrapped or rolled sandwich! You can eve serve these with some veggies and dip for a complete healthy meal!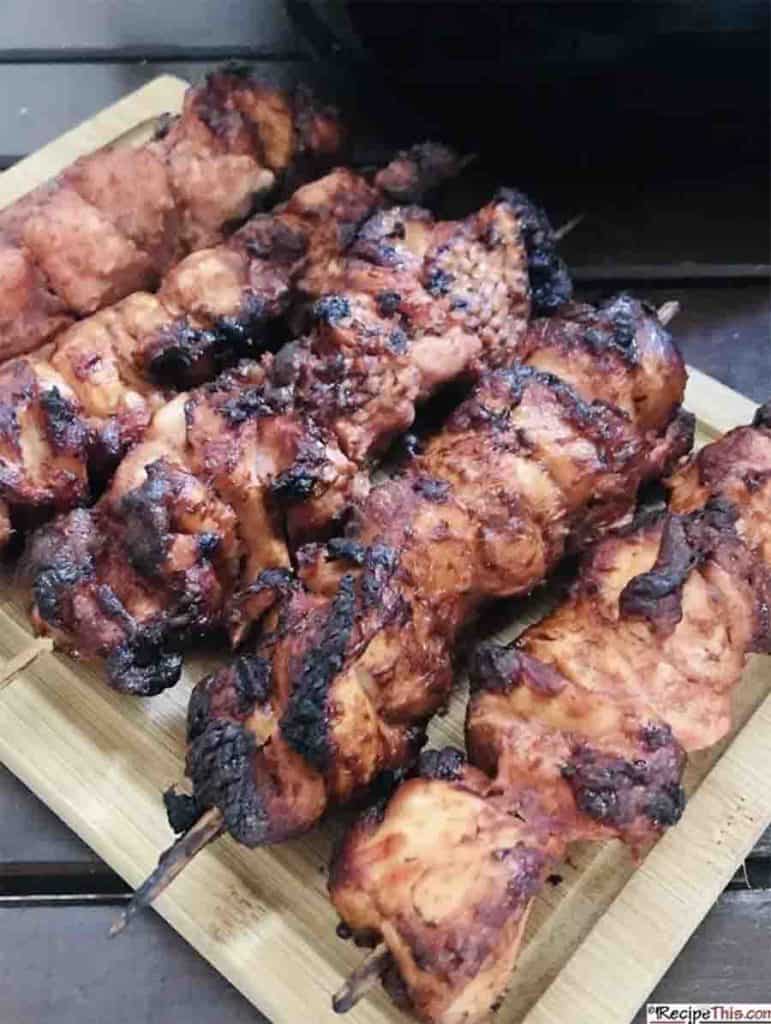 10. Air Fryer Tandoori Chicken by Recipe This
We just recently were gifted an air fryer and I can say that we have used this more than our stove lately. With summer right on our heels I like to try to keep the heat out of the kitchen. I love that our Air Fryer doesn't put off much heat at all, but still delivers amazing meals just the same! Give this chicken a try tonight!
11. Unicorn Sandwiches by Step Momming
A great and easy way to get your kids to eat their food easier is to make it into a shape that's fun! Growing up my mom used to cut our sandwiches into triangles, four little squares, and sometimes she would cut out the shape of a hand! Make it fun like these unicorns!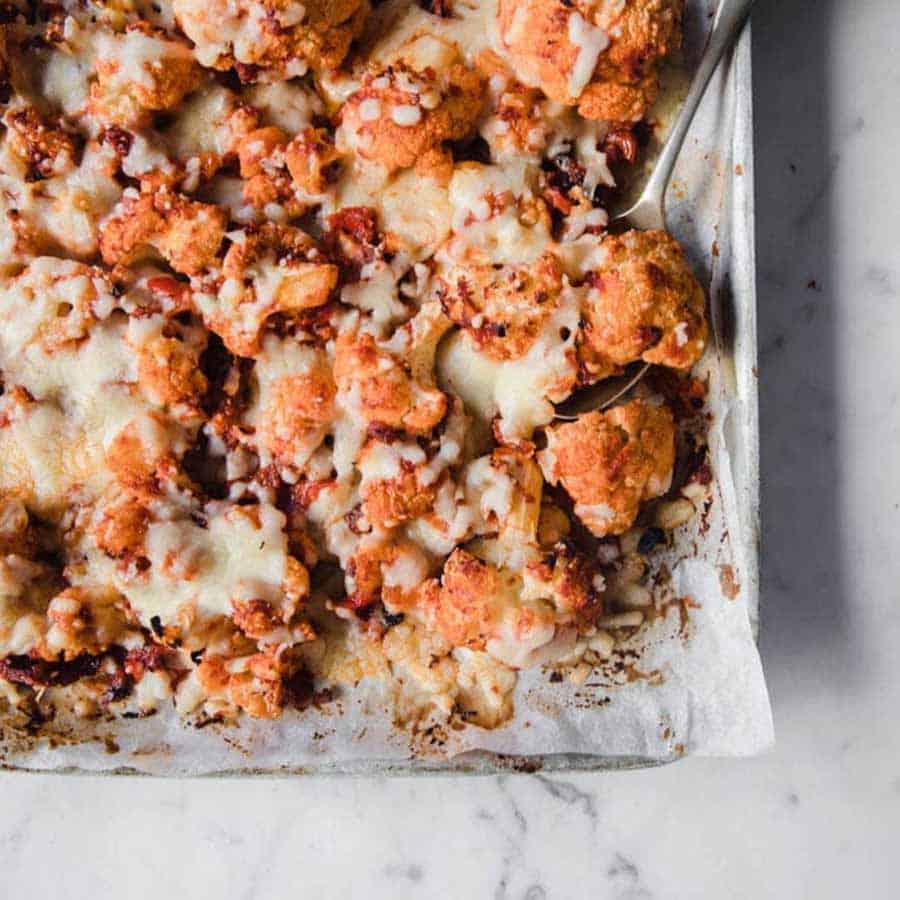 12. Keto Cauliflower Pizza Poppers by Peace Love and Low Carbs
Next on our 15 Quick and Healthy Lunch Ideas For Picky Eaters we come to almost every kids favorite. Skip the bread with these pizza poppers! Cauliflower is becoming a keto go to when it comes to a great base for a pizza! It's super simple to make and very tasty one you add in cheese and some herbs! Play with the flavors to satisfy your tastebuds!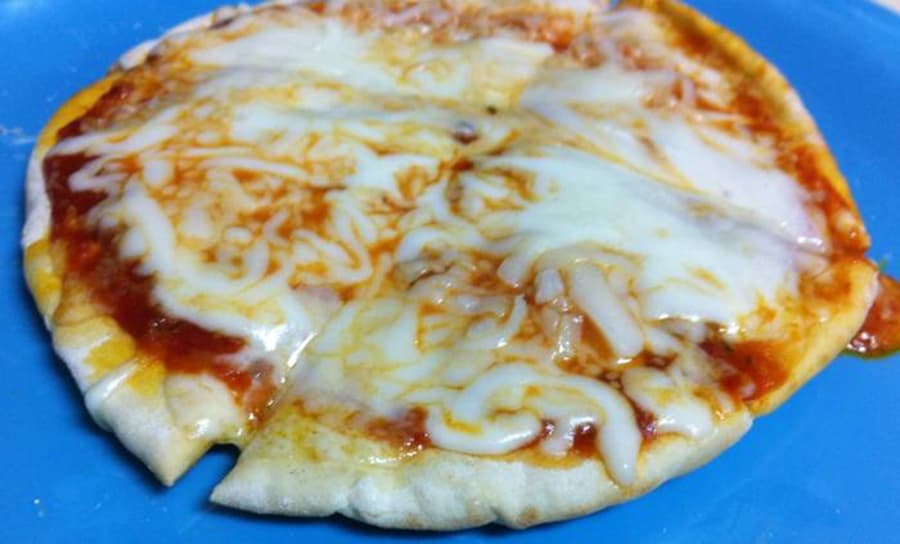 13. Pita Pizza by Trisha Dishes
Want to make some pizza, my kids would eat pizza everyday if I let them. I love how quick and healthy these pizza option is for those days when time is not on my side. Whether they are wanting an afterschool snack or an easy summer lunch, you can't go wrong!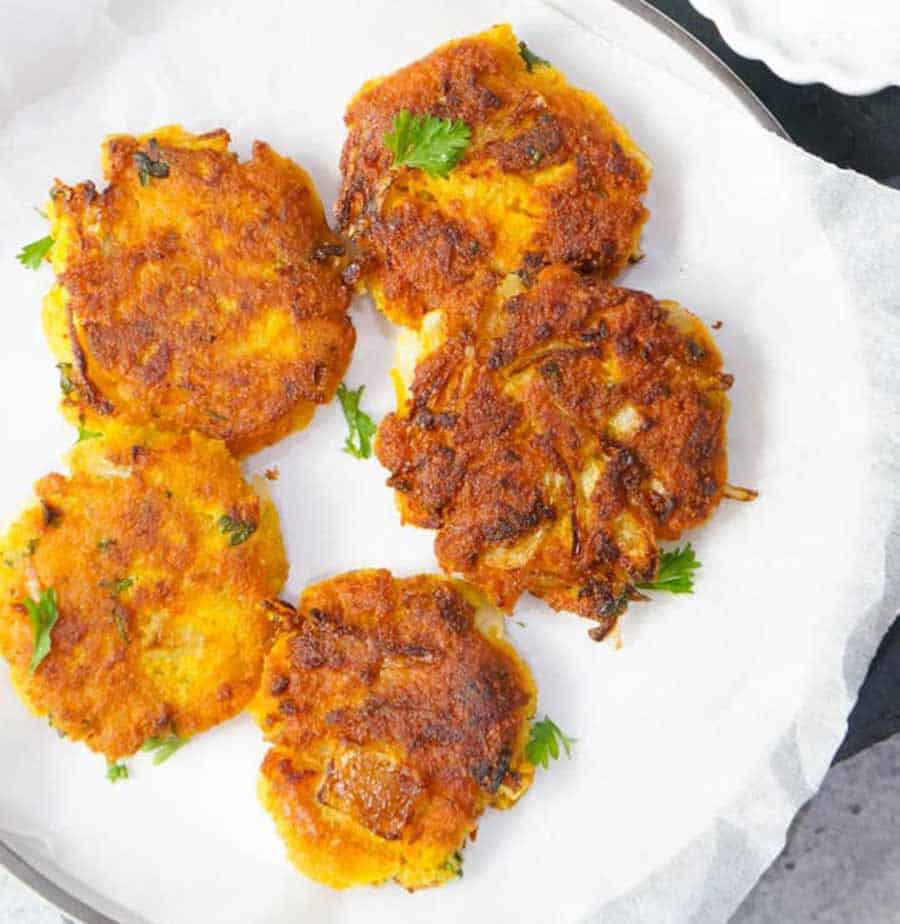 14. Chickpea Squash Fritters by Piping Pot Curry
My kids love finger foods and being able to pick up their food and dip into their favorite sauces. Even the pickiest of eaters will gobble these up! It has a chickpea base and loads of flavor! I love to add fresh fruit and crackers to this dish!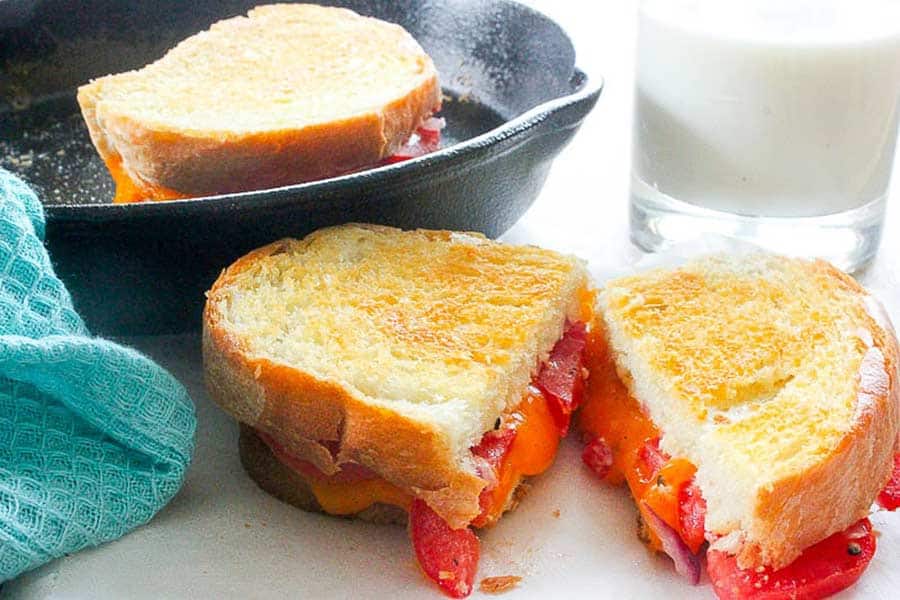 15. Grilled Cheese with Tomato and Onion by Delicious On A Dime
It is time to dress up the old grilled cheese classic! You add slices of tomato, onion, and grilled to perfection! There is just something comforting about taking that first bite and being taken back to my childhood sitting around the table with my family! My mom used to serve hot tomato soup with our grilled cheese sandwiches!
No matter what your picky eaters will or will not eat we are sure they will find at least one new thing to eat from our list of 15 Quick and Healthy Lunch Ideas For Picky Eaters. I was never a picky eater growing up, but now that I have a family of my own I seem to have picky eaters in our bunch. Being picky doesn't have to mean unhealthy. You can still feed your children healthy meals that will satisfy their tastes while being quick and easy! Let us know what you thought about our list and if you have had success with your picky eaters!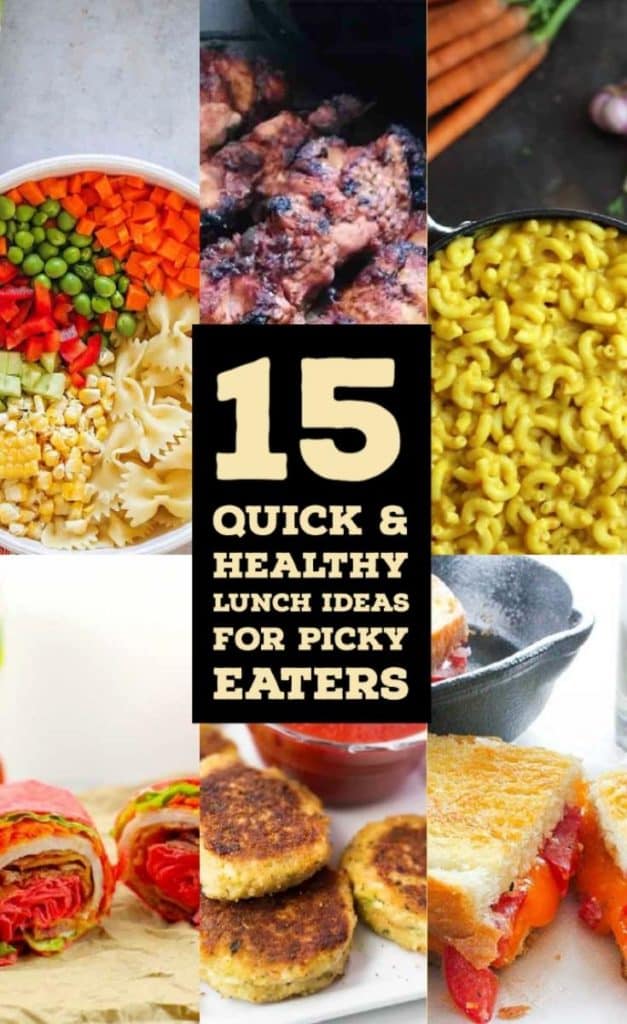 If you loved these 15 quick and healthy lunch ideas for picky eaters, be sure to pin this to your favorite board on Pinterest so you can find it again. Post a photo of you using your grill and tag us social media @DadLifeLessons. We love seeing people use our ideas!
More Ideas For Parents:

15 Cheap or Free Fall Activities For Kids
20+ Father & Son Halloween Costumes
12 Tips for Traveling with Kids
20 Fun Games to Play with Kids Indoors
How To Stop Yelling: 6 Tips That Actually Help