Today Rachel is sharing with us 10 Super Simple Ways Dad Can Help in the Kitchen. Dads know this scene well: You walk in from a long day on the job to your wife and kids in the midst of dinner. It's kind of crazy sometimes, despite how hard your wife tries to keep it together. Your wife is working through a myriad of supper tasks to include feeding the baby, coaxing a toddler to eat, and trying not to pull her own hair out. She needs a minute and a literal spare hand.
This happens at my house, too. Our 3 kids are all 5 and under and we're lucky enough to get Daddy home most days for lunch. This means Mama's responsible for planning and executing 3 meals a day for 5 mouths, 7 days a week. Oh, and snacks (Lord help me). My husband wants to help as much as he can in the kitchen so we can get to our time together after the kids go to bed.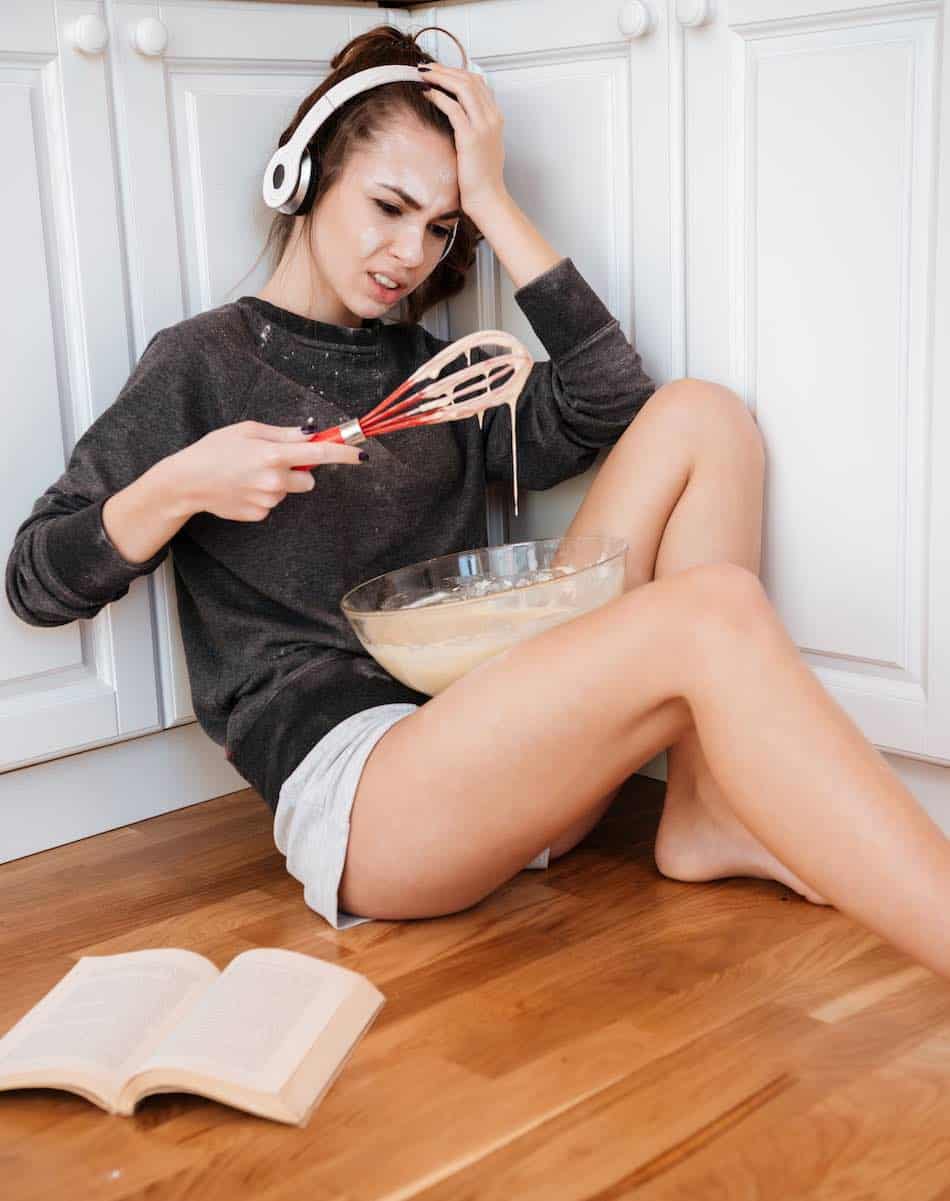 You see, the kitchen is in this perpetual unending make mess/clean it up cycle, and it's aggravating. Moms get tired of being in the kitchen all day. As a mom and a minimalist, I try my hardest to be efficient with what I have to do so I can do more of what I want to do. You can help here, Dads.
Take a deep breath, Daddy-o. Do you think I'm going to tell you to cook more? That's technically not on the list, but cooking and cleaning more helps tremendously. I'm not trying to add 'chef extraordinaire' to your laundry list of life responsibilities on top of being a father, husband, and provider.
Try just one of these easy tips. Everyone's situation is different, but these are simple and easy ways you can help your wife muddle through your proverbial menu of kitchen life as a family. She'll appreciate it, trust me.
10 Super Simple Ways Dad Can Help in the Kitchen
1. Be the trash/recycle guy. Kitchen trash and recycle is always that 'one more thing' for me to do. Tell her that you're her guy and take the minute it takes to take out the recycle and trash. Break down the boxes, refill the trash with a bag, remember to pull it out to the curb on pickup day. Take that little nugget off of her.
2. Tell her that she's got a tough job and that her cooking is great. Tell her that you appreciate every morsel and minute she spends in the kitchen nourishing your family. You amazing men are FIXERS, but sometimes women just want to be heard and appreciated.
3. Use these words 4 words: 'How can I help?'. Don't just ask the question, but when she gives a response make sure to follow through and do it right then. Otherwise, you have just made meal time even worse as now she is going to be mad at you.
4. Takeover the mealtime battles and dialogue with the kids. Mama needs a break from all the talking to non-adults. When my husband walks in, he talks to the kids. When they sit down to eat, he determines what needs to be tasted or what they can have more of. It's really nice. Check out our list of activities to do with kids, if you need to occupy them outside of the house for those meals that require even more focus. If it's raining make a Dollhouse out of those Amazon boxes sitting in the corner.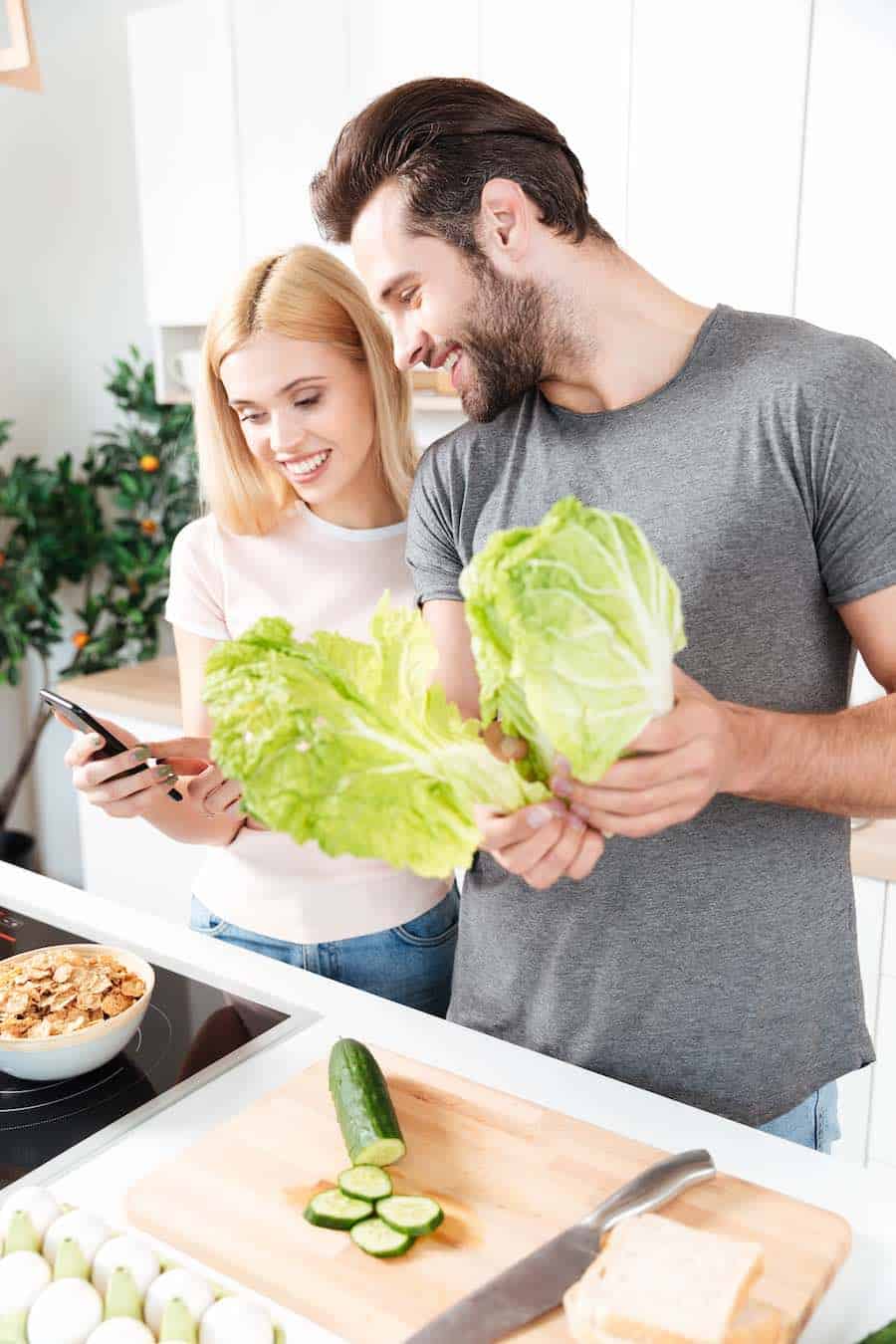 5. Have a food prep date night. Isn't marriage fun? We don't do this with food prep – we do it with the laundry (try that, too!). Choose one night a week to prep food together. Get your favorite beverages (because your favorite beverage should happen on date night) and do something TOGETHER after the kids go to bed. You save money on the sitter and on the expensive meal. You accomplish something together and you help your spouse with their workload. Who knows, maybe something else good may happen this date night? 😉 You can even try a few things that every wife loves to hear while your dicing veggies to help with those silent moments.
6. Speaking of suggestive winky faces, DID YOU KNOW there's nothing sexier than a man standing over a pile of dirty, hot, steamy dishes with the intent to load them in the dishwasher? I knew. Now you do.
7. 'Cook'. Cooking means getting takeout so there are no dishes to clean. My husband doesn't cook much other than weekend breakfast, so when I say 'cook', Mama means takeout. Give us some grace and a break and gladly stop by Chinese takeout on your way home when we need it.
8. Ask her what her least favorite little thing to do in the kitchen is. Discuss how she can delegate this little thing to you. When I grate cheese, I grate my fingers, and I have the scars to show it. I hate it and it hurts. When the grater is out on the counter, my husband knows what to do. Mama needs cheese grated. Takes him 2 minutes and in the end, we are both happy.
9. Communicate if you're going anywhere that has groceries. There's always something on the list, and it's usually bananas. If you go to the store for a 6 pack and don't tell me you're there, I will hurt you. You will go back after the kids are in bed and get what is needed. Save us both the trouble and let me know when you stop.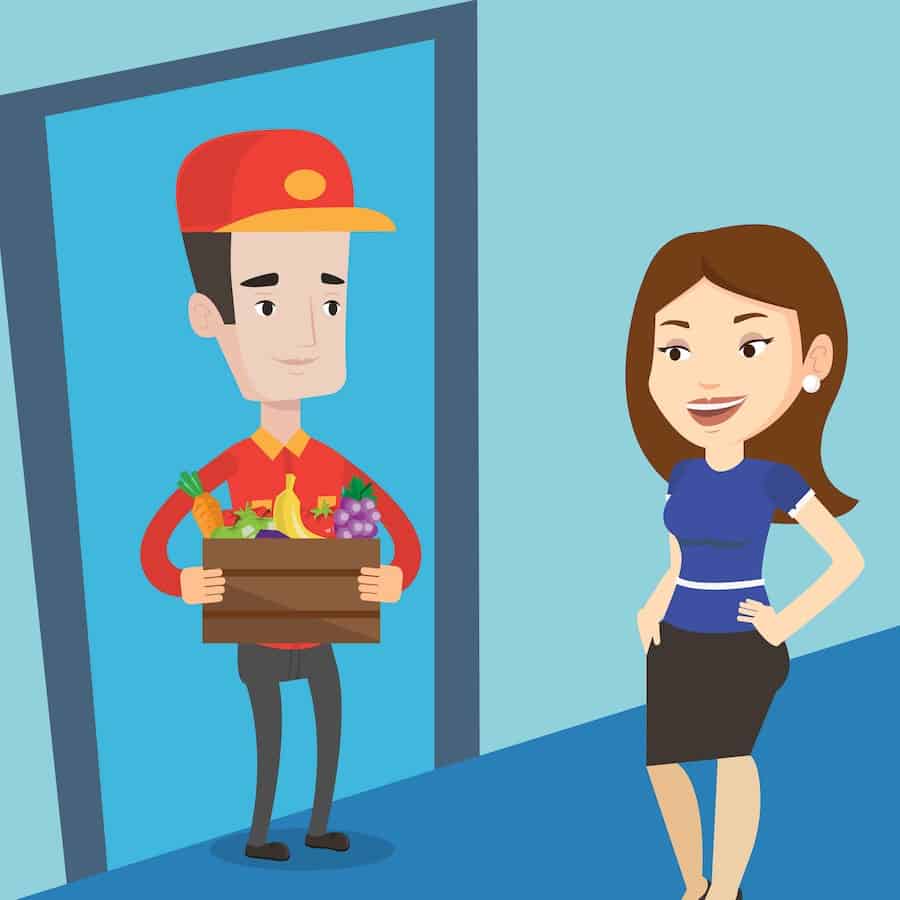 10. Meal planning and grocery shopping is a major pain. Help with groceries. Today we order it online and go pick it up. Take the kids out of the house and get the grocery pickup. (Let me have 10 minutes of peace.) Learn where stuff goes and help unload the groceries. Get the kids involved, as sometimes the kids no better than the dads where things go anyways. Any way to make there one less task in the kitchen is a win!
Now you have 10 Super Simple Ways Dad Can Help in the Kitchen. Did you learn anything? Small things can add up to a big load off for your spouse in the kitchen. Try one of the items from our list tonight, you can thank me later. What ways do you help in the kitchen? Let me hear from you!
About the Author: Rachel Watkins is the face behind The Mominalist, and she's leading the revolution of realistic minimalism for moms. Follow her on social media and check out her site at themominalist.com