As parents we want to make sure our kids not only eat but eat healthy snacks are are packed full of delicious ingredients and nutrients. Do you have picky eaters in your household? After four children, I figured at least one of them would be picky. So snack time can get pretty tricky! I have since found 20 Easy Homemade Snacks Your Kids Will Actually Eat. Another great trick to getting your children to actually eat the snacks you make is to get them involved.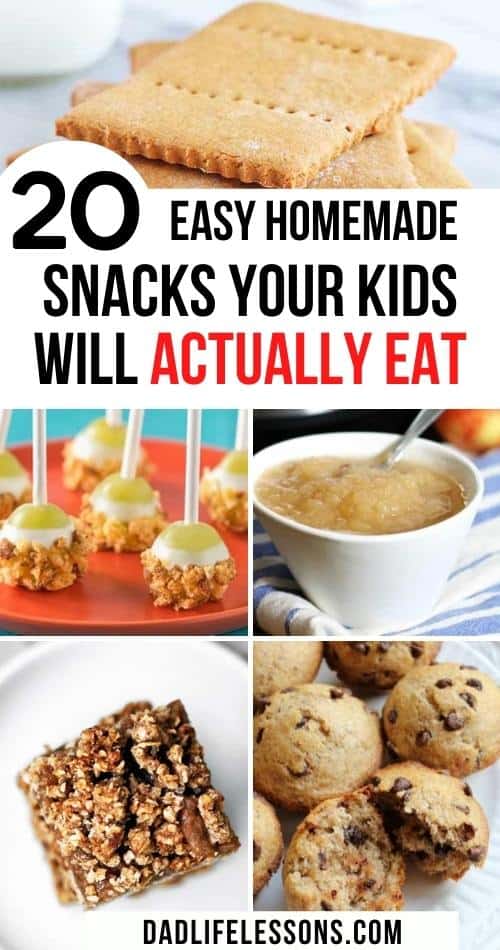 Even at a young age children can learn to slice up cheese, help spread peanut butter, and more! Getting them involved is the key to them eating their healthy snacks! I mean who doesn't want to eat a Super Slimy Snail Snacks (see below)!! Follow along as we show you the most tasty snacks for your children of all ages!
20 Easy Homemade Snacks Your Kids Will Actually Eat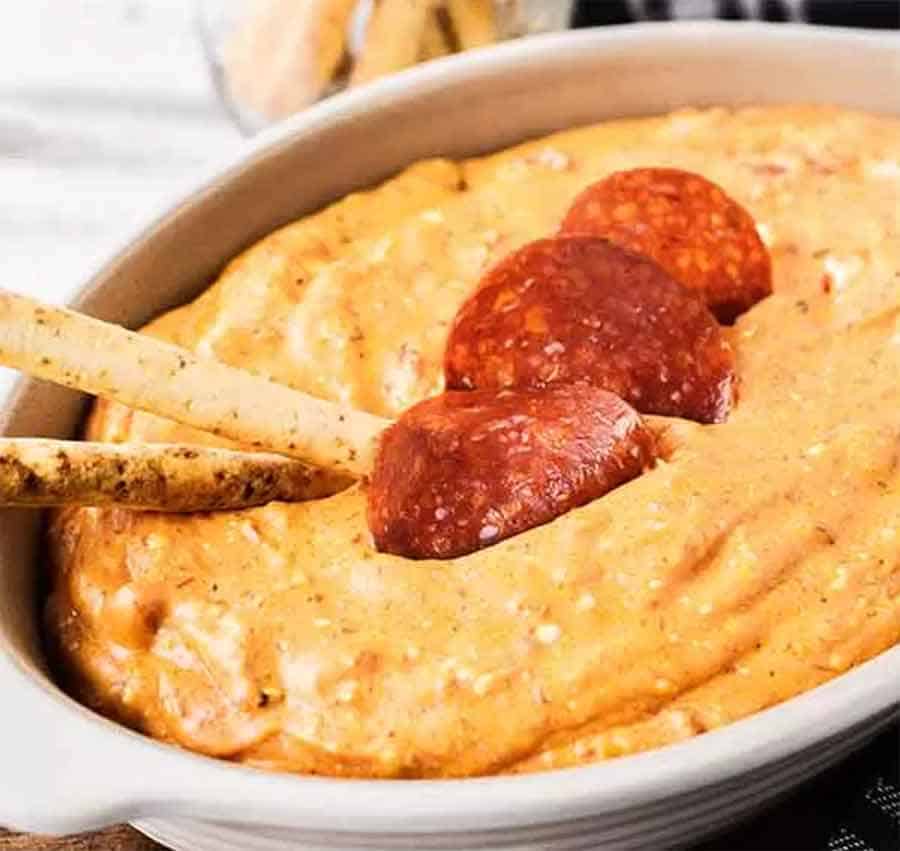 1. Pepperoni Pizza Dip by Eating On A Dime
There is nothing better than a good ole slice of pizza! Got picky eaters? Check out this delicious pizza dip you that you can customize by adding in your own favorites! Serve with breadsticks, cheese bread, crackers, or veggies! My kids love to eat things they can dip, so this is perfect!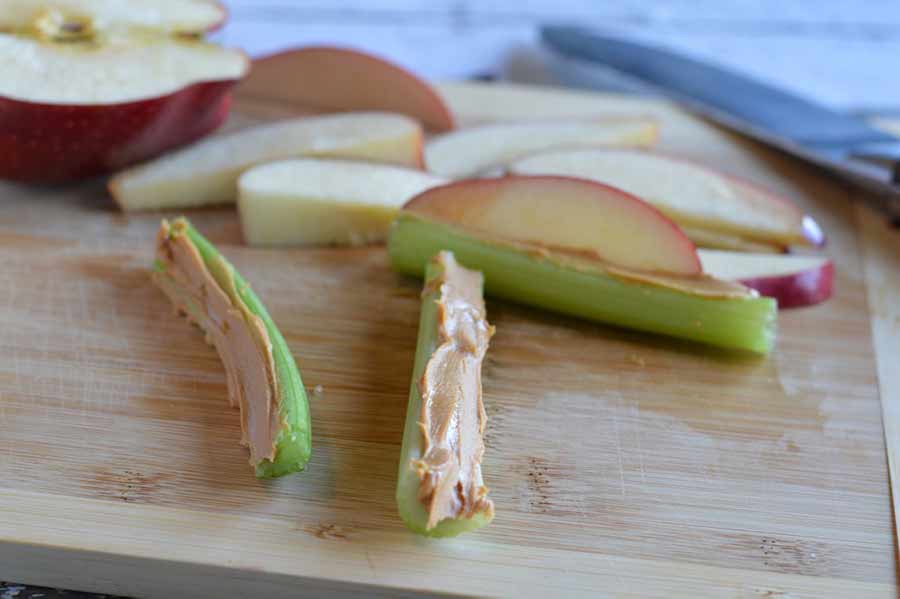 2. Super Slimy Snail Snacks by Two Kids and a Coupon
Ever thought of eating a bug? No you can and it will be delicious! Get your children involved with this fun garden snack! Grab your favorite nut butter incase you children have a peanut allergy. We love to use almost butter in our house!! These are too cute to eat! Continue reading for even more fun Easy Homemade Snacks Your Kids Will Actually Eat.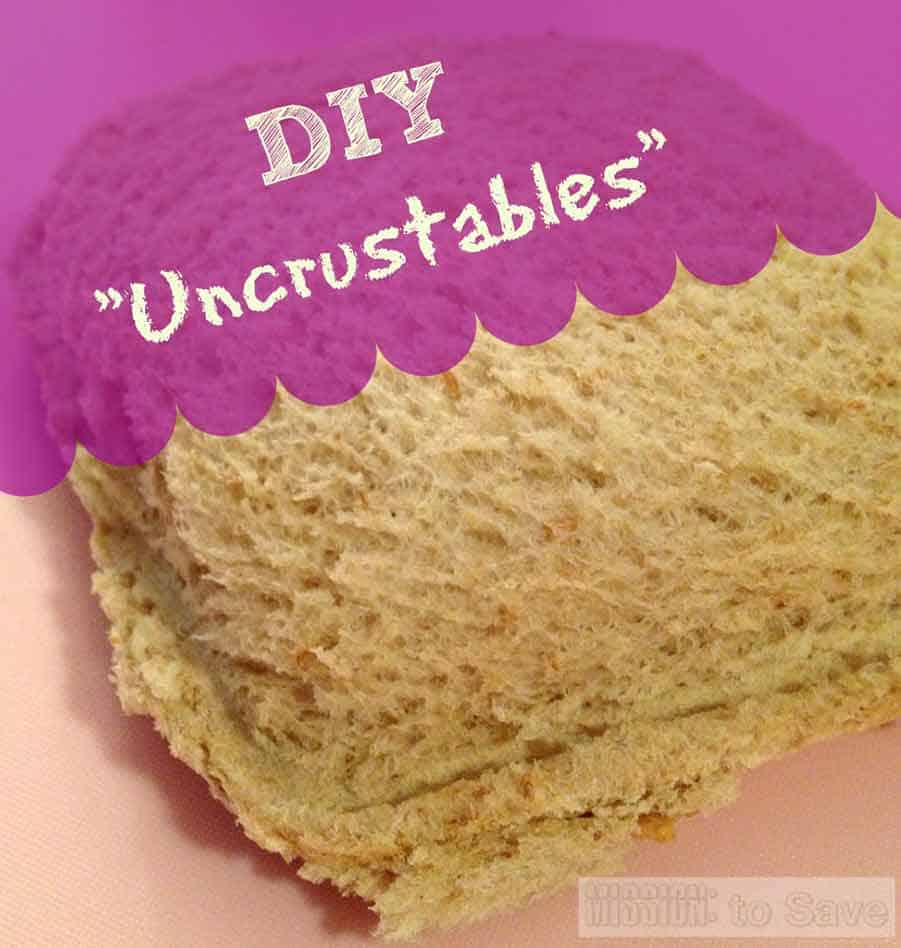 3. DIY Uncrustables Sandwiches by Mission to Save
Stop spending a small fortune on those premade and prepackaged peanut butter and jelly sandwiches. Now you can make your kids favorite sandwich for a fraction of the cost! These are great to make a bunch at once and freeze. Then you simply pop it in their lunch box and send them off to school! Since they are frozen then it also acts as an ice pack to keep the rest of their lunch cool!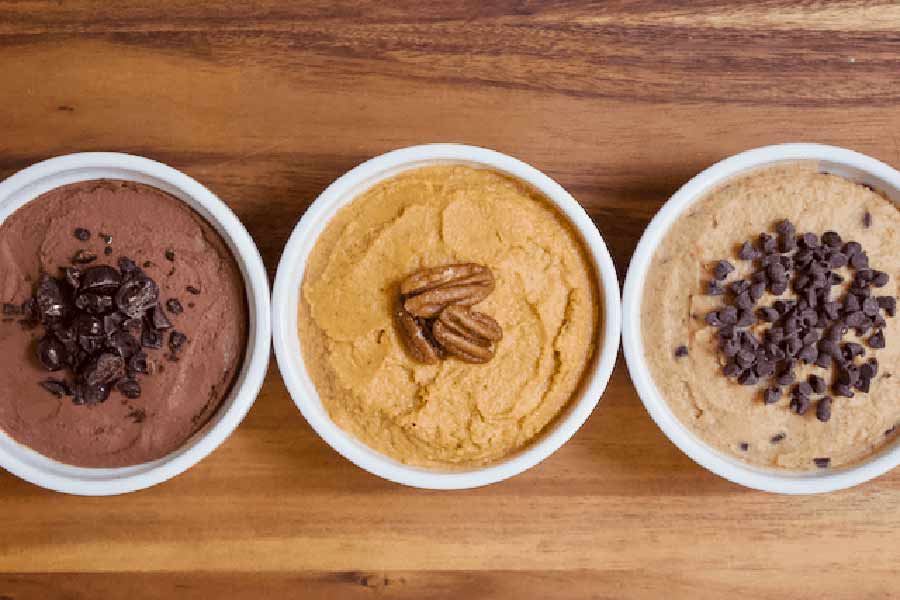 4. Double Chocolate Brownie Batter Dessert Hummus by Healthy Helper Blog
Raise your hand if you have ever had a dessert hummus? If you said no, then you are in for a treat! If you said yes, then here is a less expensive way to enjoy them. I have caught my own children sneaking into the refrigerator and taking this healthy snack by the spoonfuls. They also like to dip marshmallows, fresh fruit and graham crackers in this hummus! If you prepare this without them, they will never know it is healthy!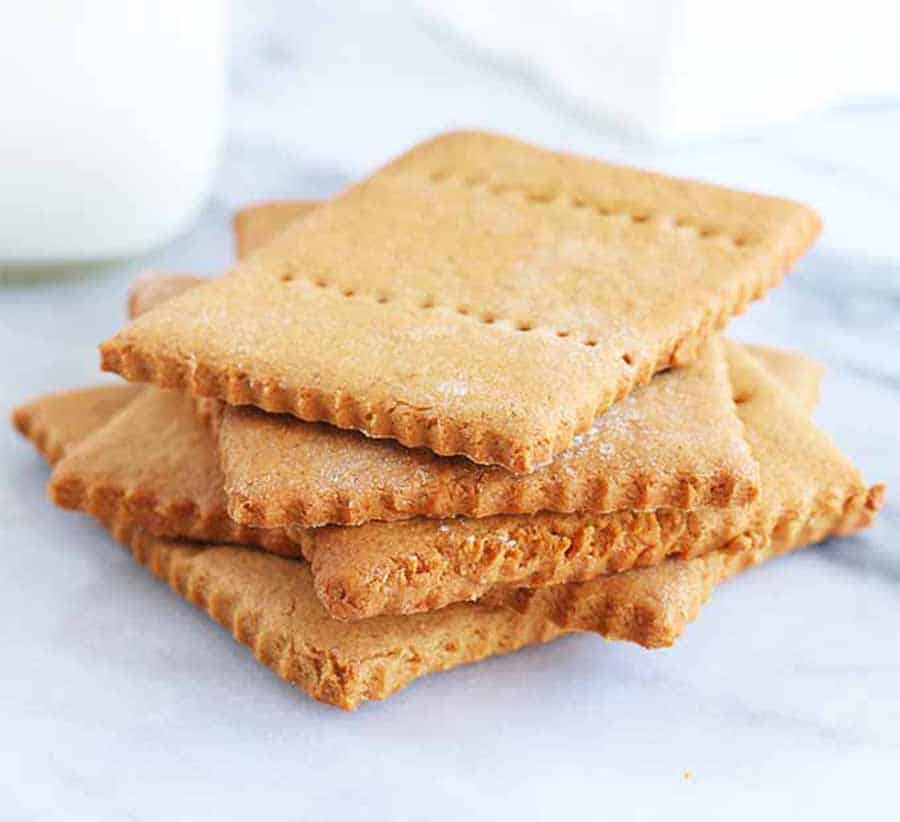 5. Homemade Graham Crackers by Foodal
Being able to make wholesome and healthy snacks for my kids is a win in my book, even when everything else that day has been a fail! I remember growing up and loved eating graham crackers with peanut butter smeared on it! Now we can make homemade healthier versions for our children to enjoy! I even indulge in these snacks and top mine with almond butter, toasted coconut, dried cranberries, and some chocolate chips!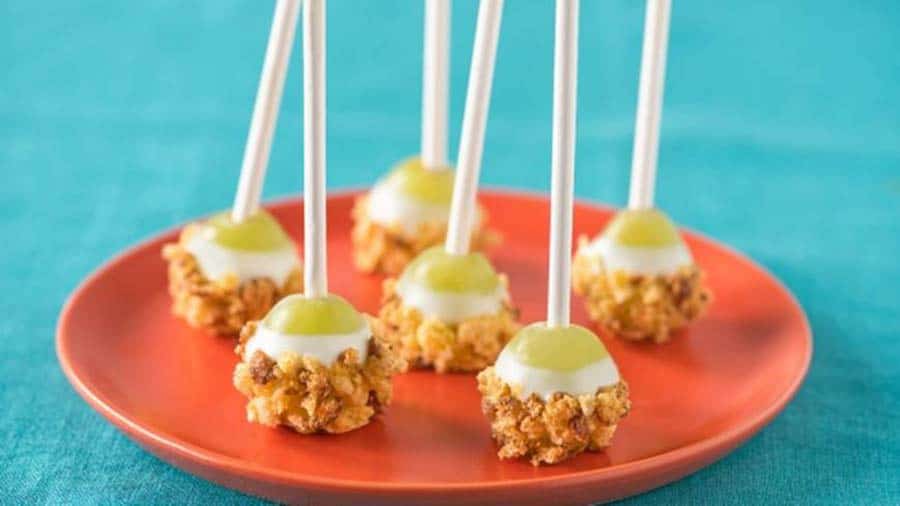 6. Banana Sushi by Get Green Be Well
Maybe your kids won't eat sushi, but i guarantee they will gobble this sushi down! The ingredients are as simple as the preparation! To make this an even funner snack, hand them some chopsticks too and watch them learn something new in the process! They do have chopstick trainers, I found some at our local Asian grocery store.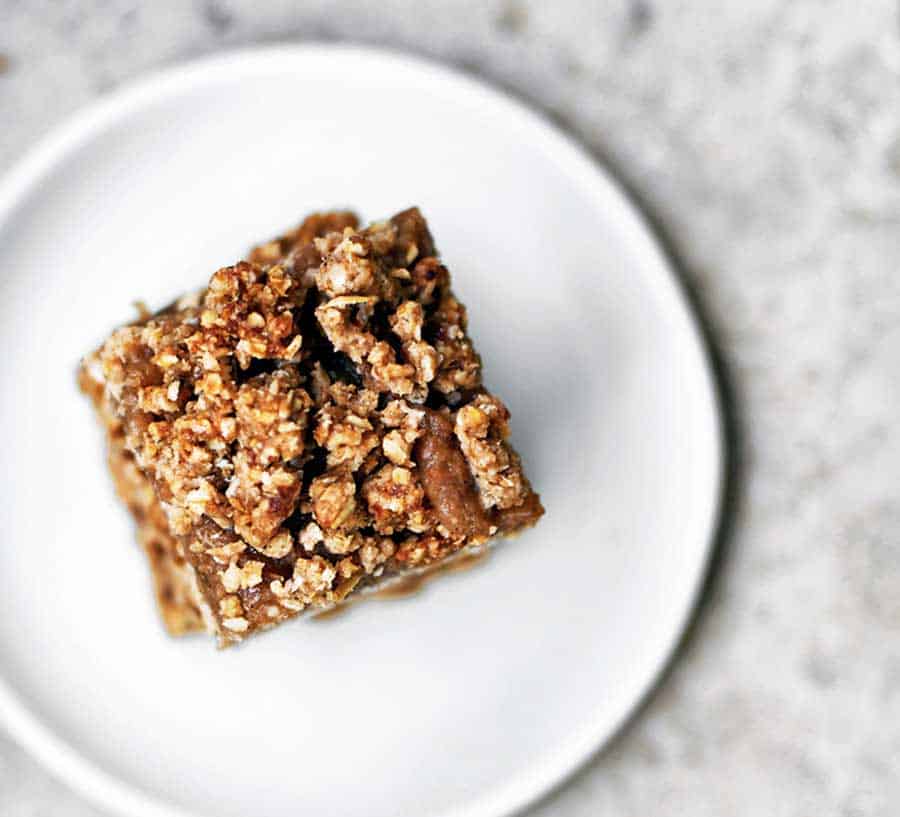 7. Apple Crumble Bars by Occasionally Eggs
Oh these remind me of all things fall. I love the cool crisp days of fall and baking! Luckily you will not have to wait for then to make these tasty bites for your kiddos! Let them help you prepare the ingredients! Even my youngest can stir the dry ingredients, maybe there's a mess, but at least they are helping! I love recipes with apples too! Want more tasty snacks? Keep reading 20 Easy Homemade Snacks Your Kids Will Actually Eat.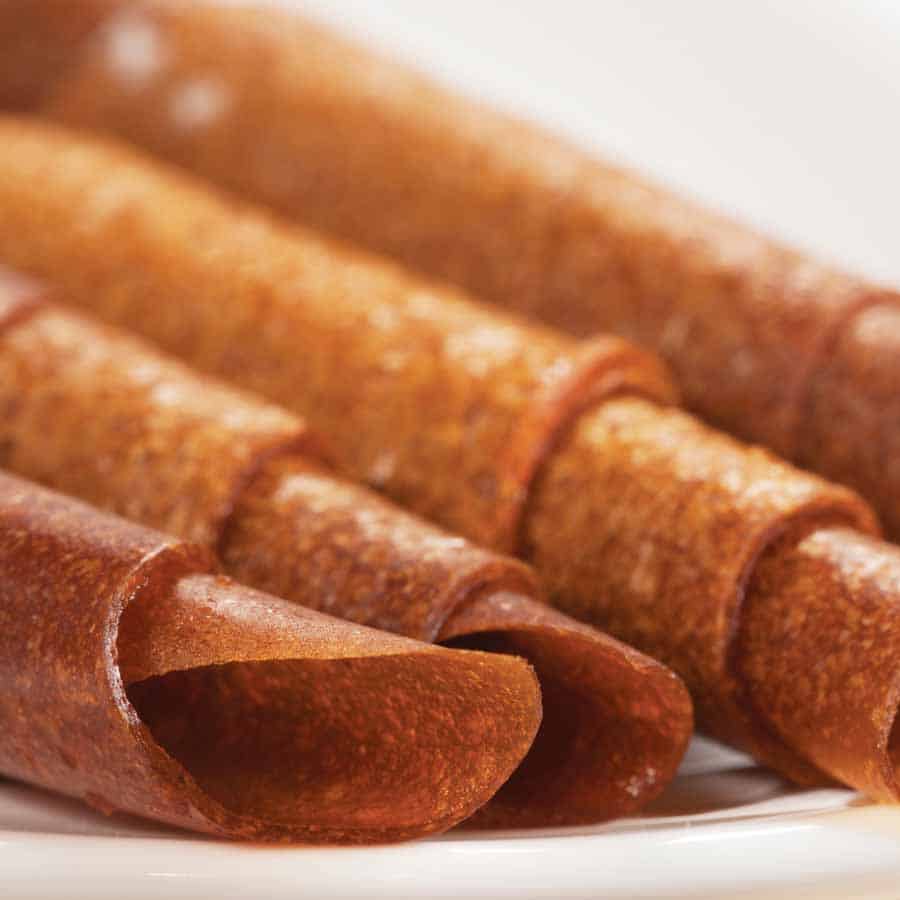 8. Fruit Leather by Ariana Dagan
Here is a way healthier version of the old fruit roll ups. Do you remember how much sugar was in that when we were kids? Now you can make them with whole fruits and natural sugars in the comfort of your own kitchen. You can use strawberries, bananas, mangos, watermelon, and the list could go on. Find the perfect mix for your growing bunch.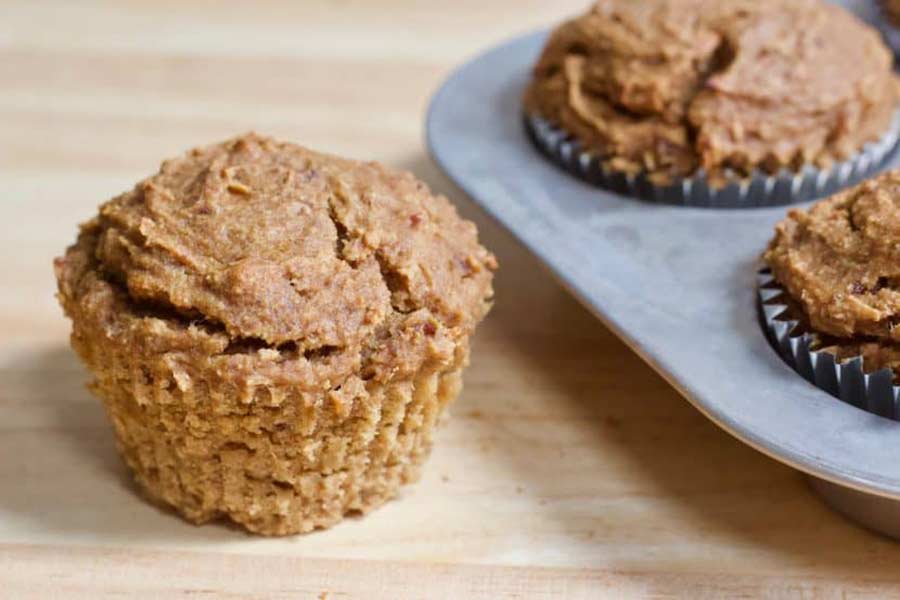 9. Low Fat Peanut Butter and Jelly Muffins by Healthy Helper Blog
When my kids were toddlers anything they could hold in one hand was their favorite. So that is why these muffins made their way on our 20 Easy Homemade Snacks Your Kids Will Actually Eat. These are great to make ahead and pop them in the freezer. To warm them up you can just toss them in the microwave for 30 seconds at a time! Serve with veggie sticks or fresh fruit! Yum-o!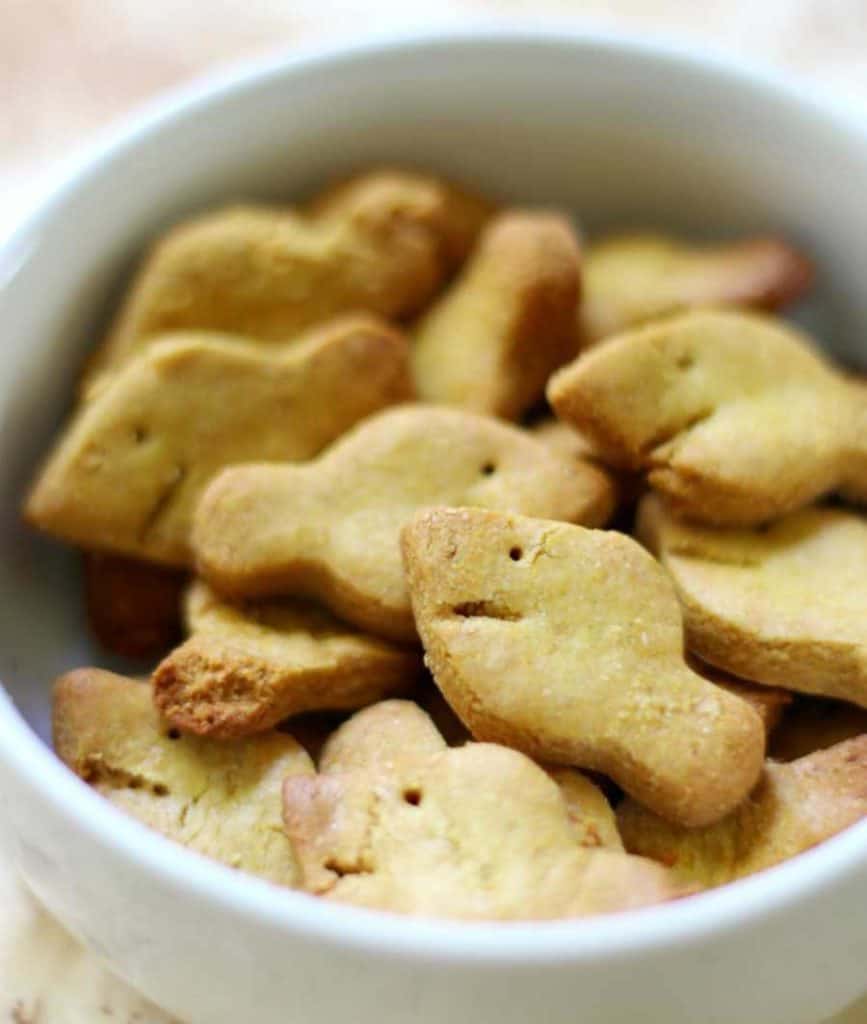 10. Homemade Gluten Free + Vegan Goldfish by Strength and Sunshine
These little fishes are great for that healthy afternoon snack! If you have allergies in your family as we do these will satisfy any belly! Packed with great flavor and minimal effort, you might want to make a double batch! Pack them in your child's lunch, for afterschool soccer practice, or a road trip! These are great anytime!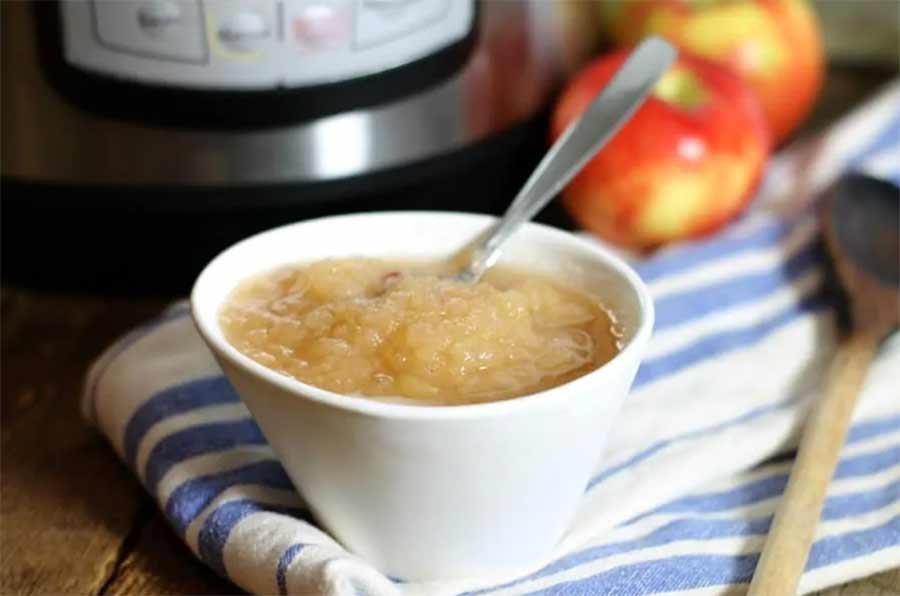 11. Instant Pot Applesauce by Earth Food and Fire
I just recently got my first Instant Pot and absolutely love it! So when I saw this recipe for applesauce, I knew I had to share it with you all. My children go through a lot of applesauce but it packed full of sugar. Now you can make it at home, add in different flavorings like cinnamon, and the amount of sugar or sweeteners you prefer! Make the switch, you will be happy!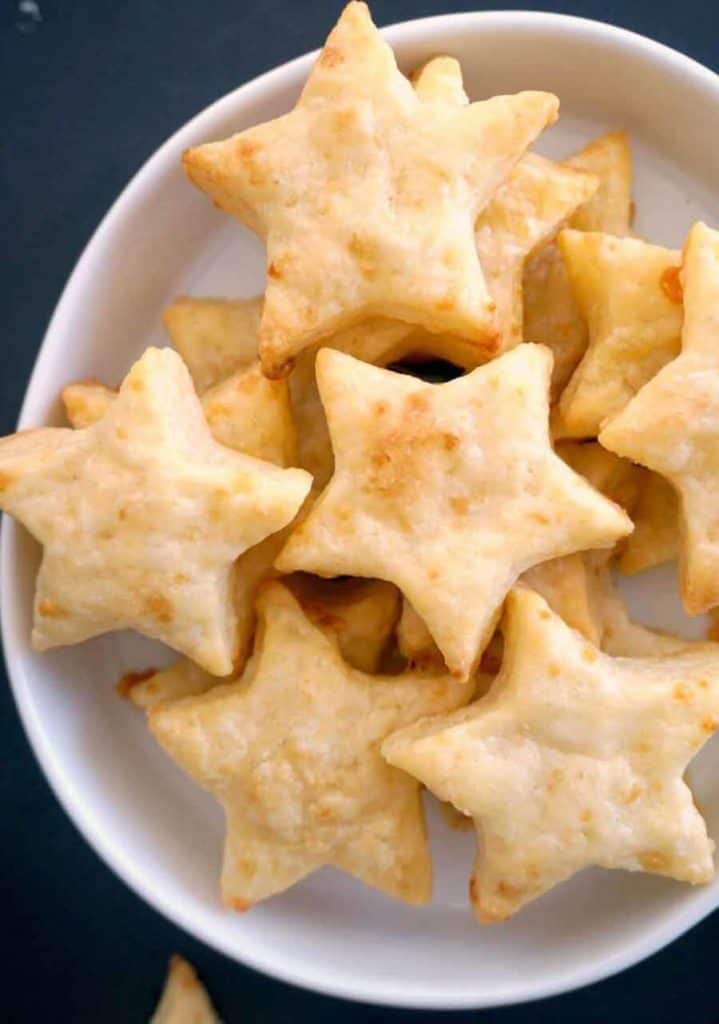 12. Homemade Cheese Crackers by My Gorgeous Recipes
Maybe your family doesn't have allergies and you like the full flavor of wheat in your foods? We are a house divided but love these all the same! Now we don't have to buy premade and prepackaged cheese crackers from the stores. I love knowing what is going into my children's' food and their bodies!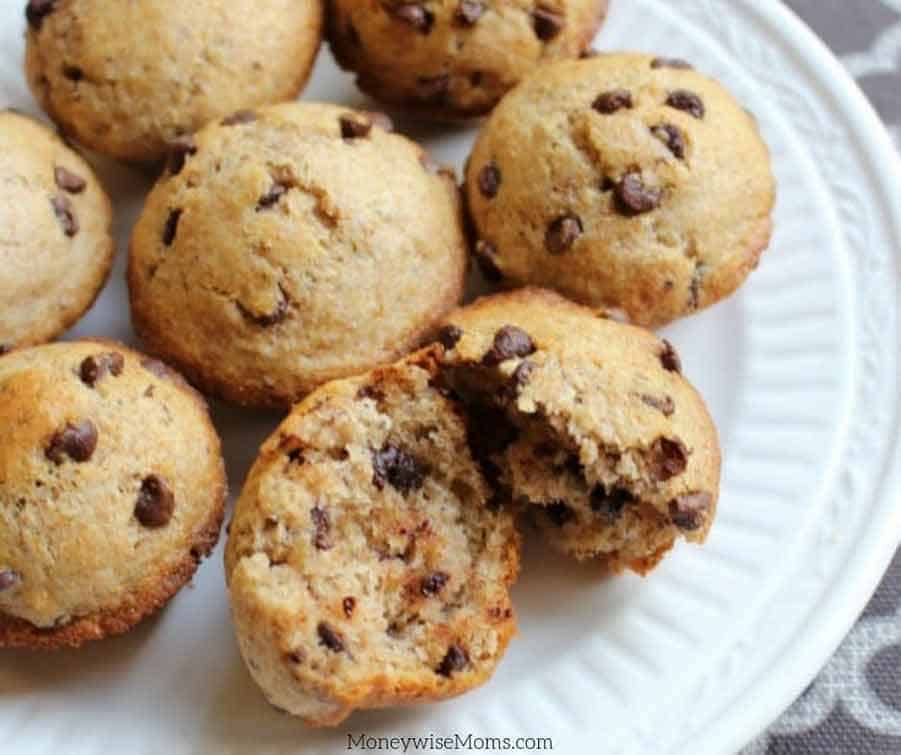 13. Chocolate Chip Wheat Mini Muffins by Moneywise Moms
Here is another great muffin for those rushed mornings! You can make these the night before or the morning of. With easy to find ingredients and quick baking times, these muffins are a weekly go to! Try them out with your family this weekend!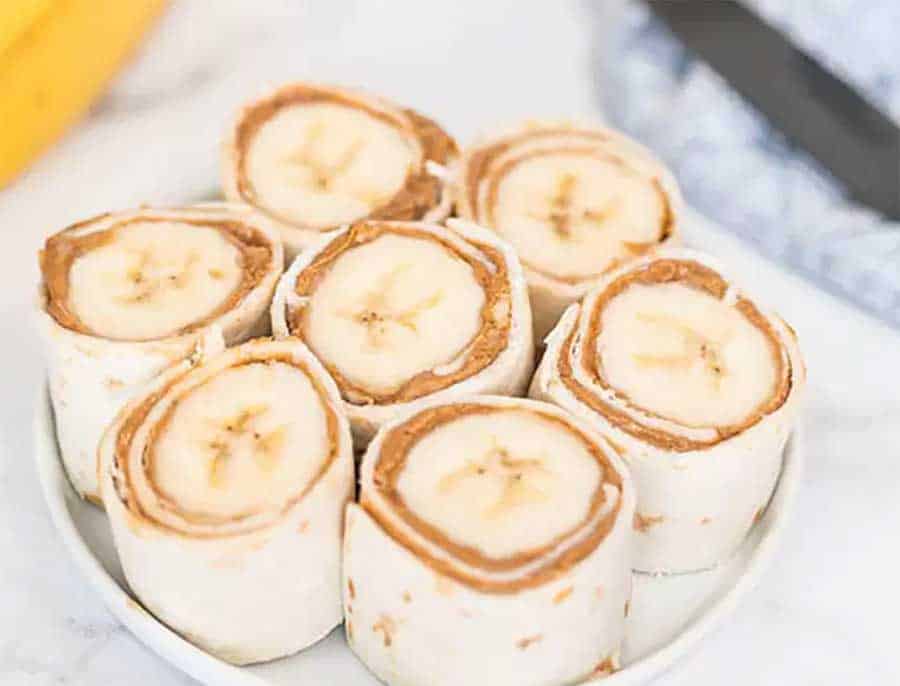 14. Banana Peanut Butter Roll Ups by Eating on a Dime
These are very similar to another recipe we talked about earlier in this article. Instead of rolling the peanut butter covered banana in chocolate krispies, you wrap this one in a flour tortilla! Still just as healthy and fun to eat! My kids love to pretend they are eating a fancy snack!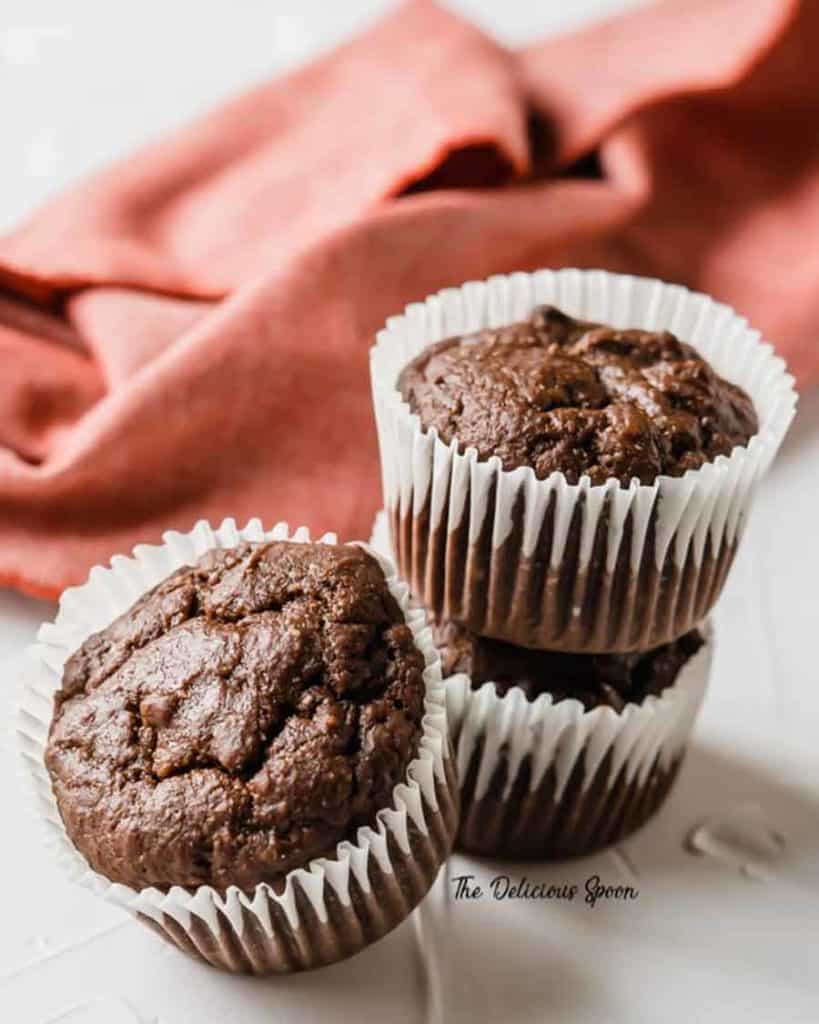 15. Double Chocolate Chip Banana by The Delicious Spoon
Next up on our journey through 20 Easy Homemade Snacks Your Kids Will Actually Eat, we come to this sweet goodness! My children love bananas by themselves. So when I introduced this to them, you can imagine how ecstatic I was when they loved them!! It's a win/win in my book! I mean you really can't go wrong with healthy ingredients and chocolate! All in moderation, right?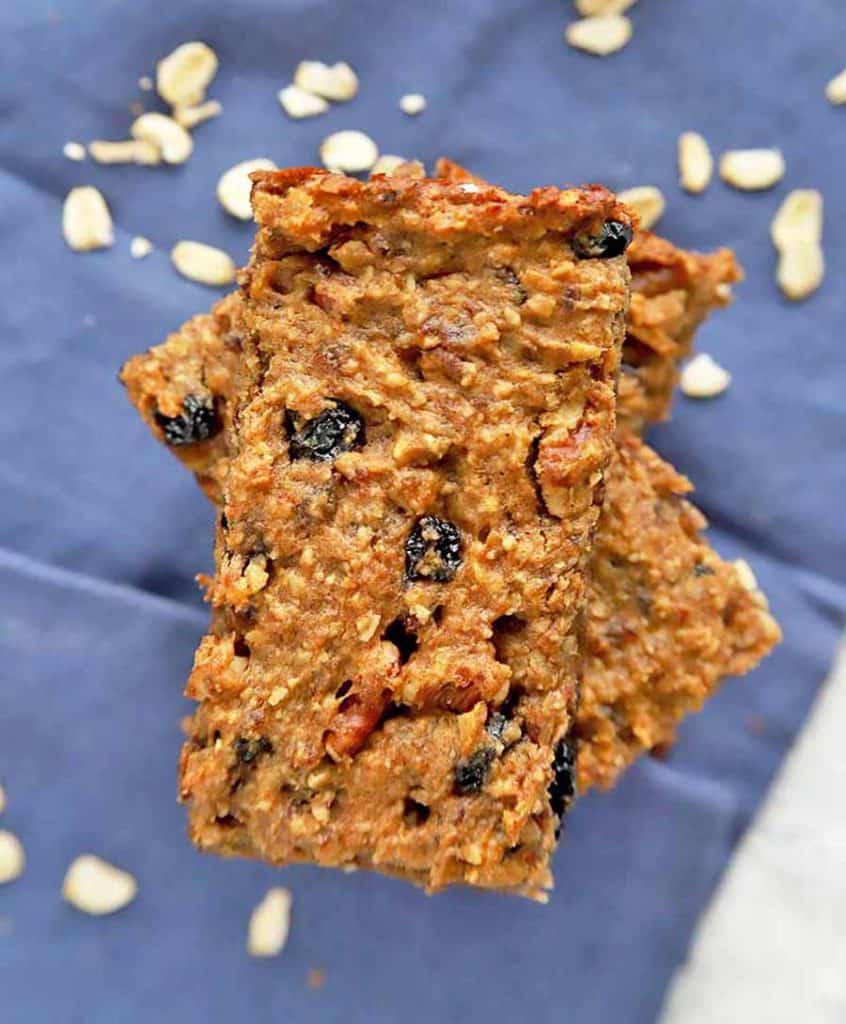 16. Blueberry Pecan Oat Bars by Foodal
You might want to make extra of these! My kids love this healthy snack for breakfast, with lunch, at snack time, or any other time during the day! Sometimes we like to switch up the blueberries for strawberries or a mix of both! You can totally customize it to fit your family's preferences!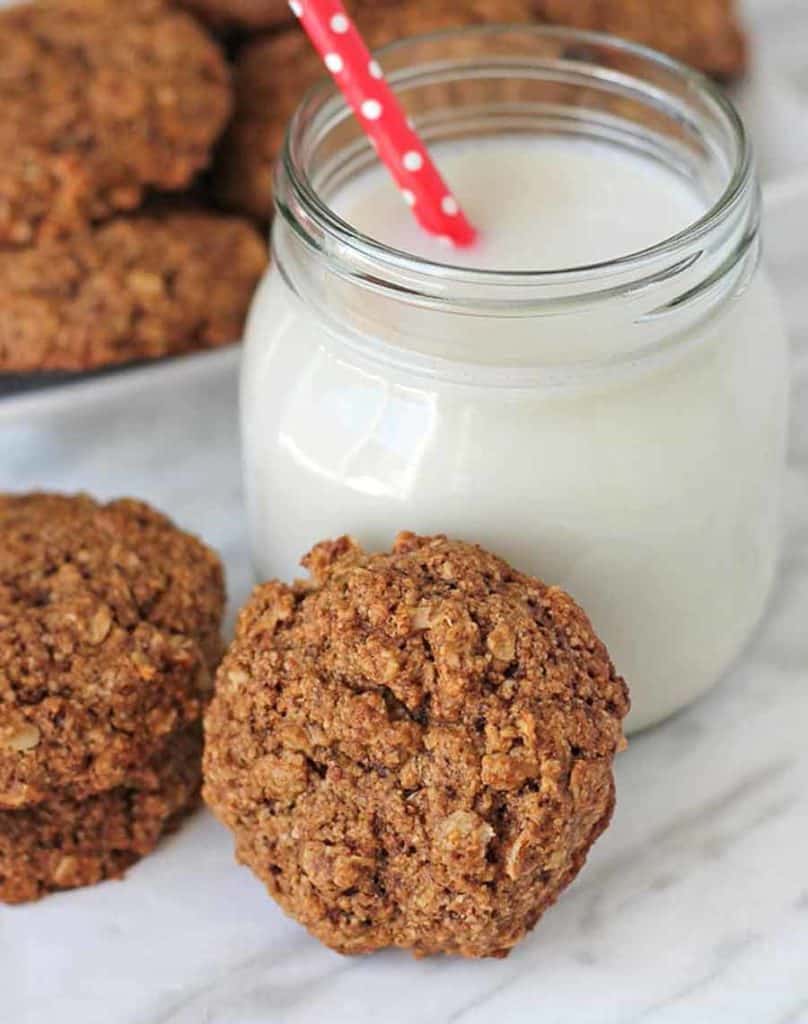 17. Vegan Gluten Free Oatmeal Cookies by Delightful Adventures
These are sure to satisfy any sweet tooth cravings! I mean what kid is going to turn down cookies as a healthy snack? Mine never have! I love that these are vegan and you can't even tell! With the addition of oatmeal, these cookies seem to stick with you longer!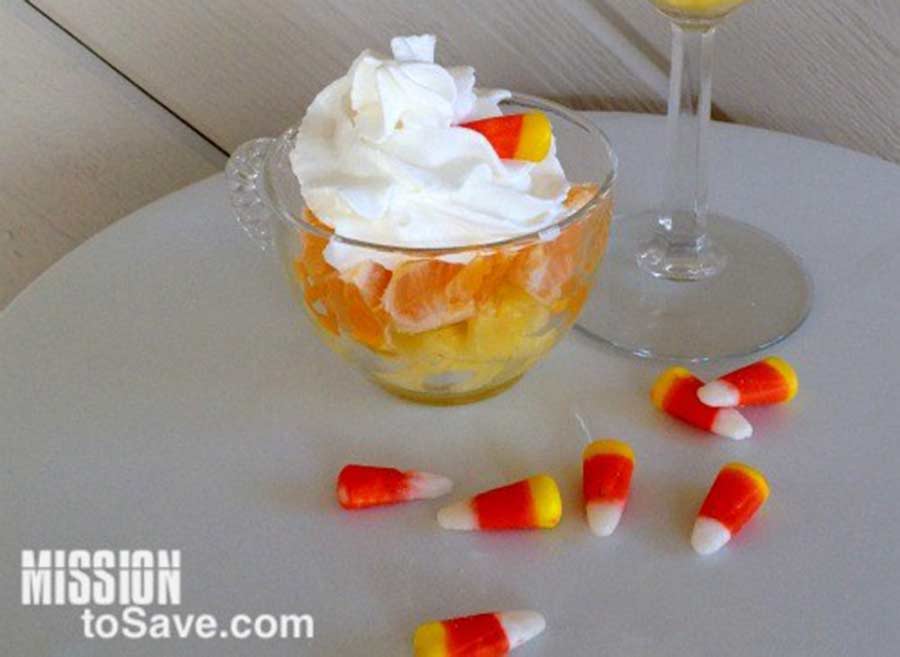 18. Candy Corn Fruit Cocktail Recipe by Mission to Save
The kids will think this is candy! At least it has it in the name and they won't know the difference. This is a great one to get them involved as it's easy to prepare in a matter of minutes. You can then sit down and enjoy this healthy snack while chatting about their day! Great time to create lasting memories.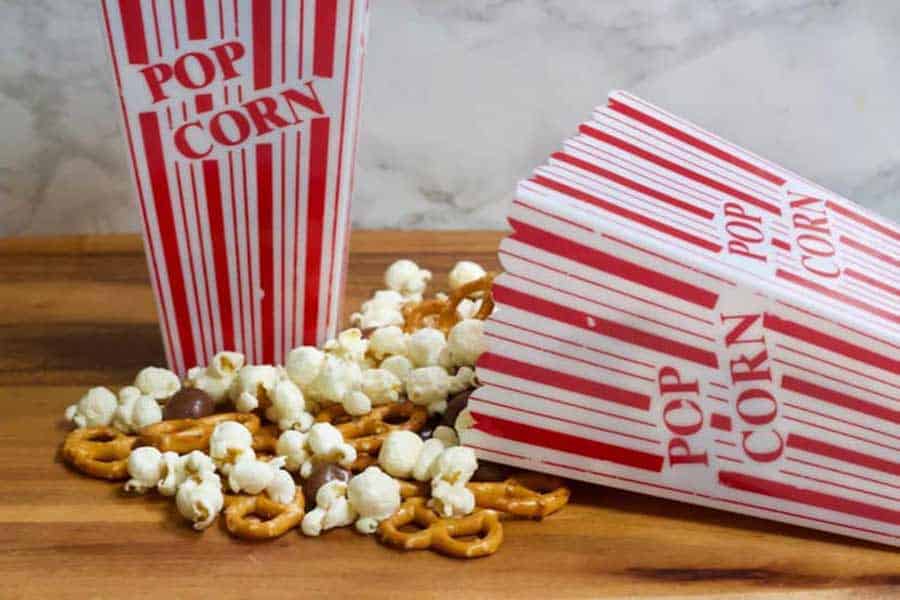 19. Healthy Movie Night Trail Mix by Healthy Helper Blog
Who doesn't love a good movie coupled with an even better snack! We have family movie nights every Friday night and I am always scratching my head for a healthy snack! Eurika, I found one! You can throw in your family's favorites to personalize for each individual tastes.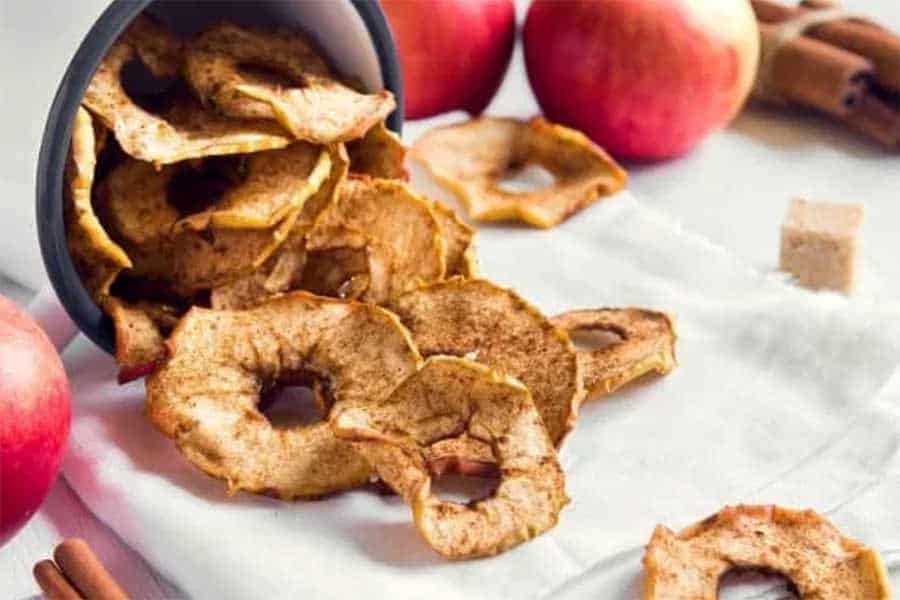 20. Baked Apple Chips by Brooklyn Farm Girl
Here's another treat that it great all year round! Do you have apples that get a little too ripe before you have a chance to eat them? Then you can totally turn them into these tasty fruity chips! I grew up eating baked apple chips and am glad to introduce my children to them too!
There are tons of healthy versions and/or options to snacks these days. I think what happens to a lot of parents is that life is busy with work, school, sports, friends, playdates, and who knows what else that we just grab was easy. Just because it's convenient doesn't always mean healthy. Now you have a grip of 20 Easy Homemade Snacks Your Kids Will Actually Eat. Not only will they eat it, but you can let them have seconds because you know that the ingredients are healthy, wholesome, and nutritious. So get your shopping list ready or maybe you even have some of these ingredients right in your kitchen cabinet! Either way you go, enjoy making these healthy treats with your kids! Let us know what you thought about these great snacks! We love to hear from our readers!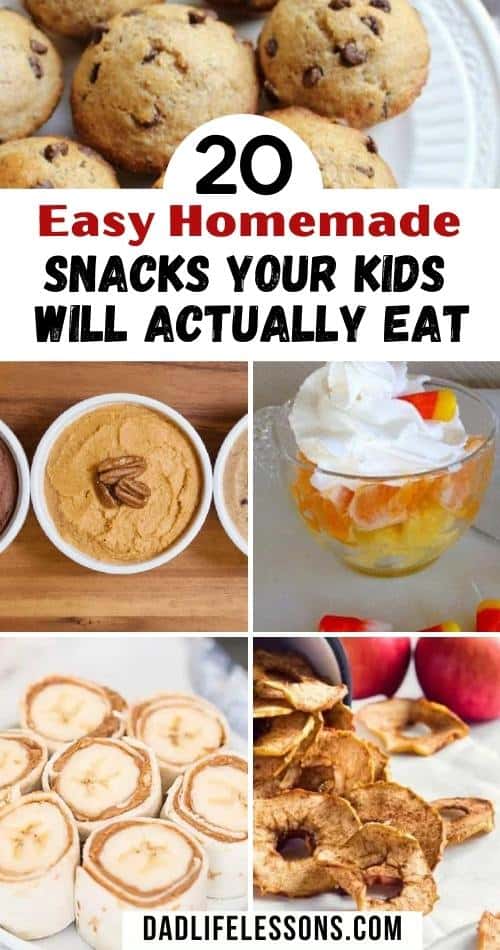 More Meal Tips & Ideas:

20 Bento Boxes from Amazon to Make Lunch More Fun
20 Easy DIY Halloween Costumes for Kids
16 Super Fun Snacks For Toddlers
20 Dinner Time Questions to Get Your Kids Talking
20 Fun Games to Play with Kids Indoors