It is never to early to finalize your kids' Halloween costume ideas! Whether you like to dress up as a family unit or each person goes to the beat of their own drum, there is just something fun about DIY costumes. Plus you get to know your neighbors and get free candy. We hope our 20 Easy DIY Halloween Costumes for Kids provides you with great inspiration to make Halloween a blast for all! We know not everyone is into sewing or crafting, but you may be surprised how easy it can be to go the homemade route. We made sure to include many no-sew costumes but a few of them were so easy, even with sewing, we had to include them. You can also have fun with your kids making Halloween Slime, it's the goo that is sure to make them smile.
20 Easy DIY Halloween Costumes for Kids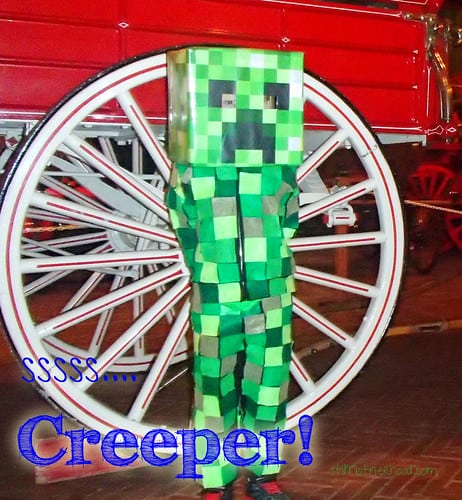 Minecraft Creeper Costume – by Stl Motherhood
This tutorial actually came out of necessity–she could find no Creeper costumes in stores! Luckily with a cardboard box and felt squares this costume can be easily made at home. Check out the full tutorial for your little Minecraft fans.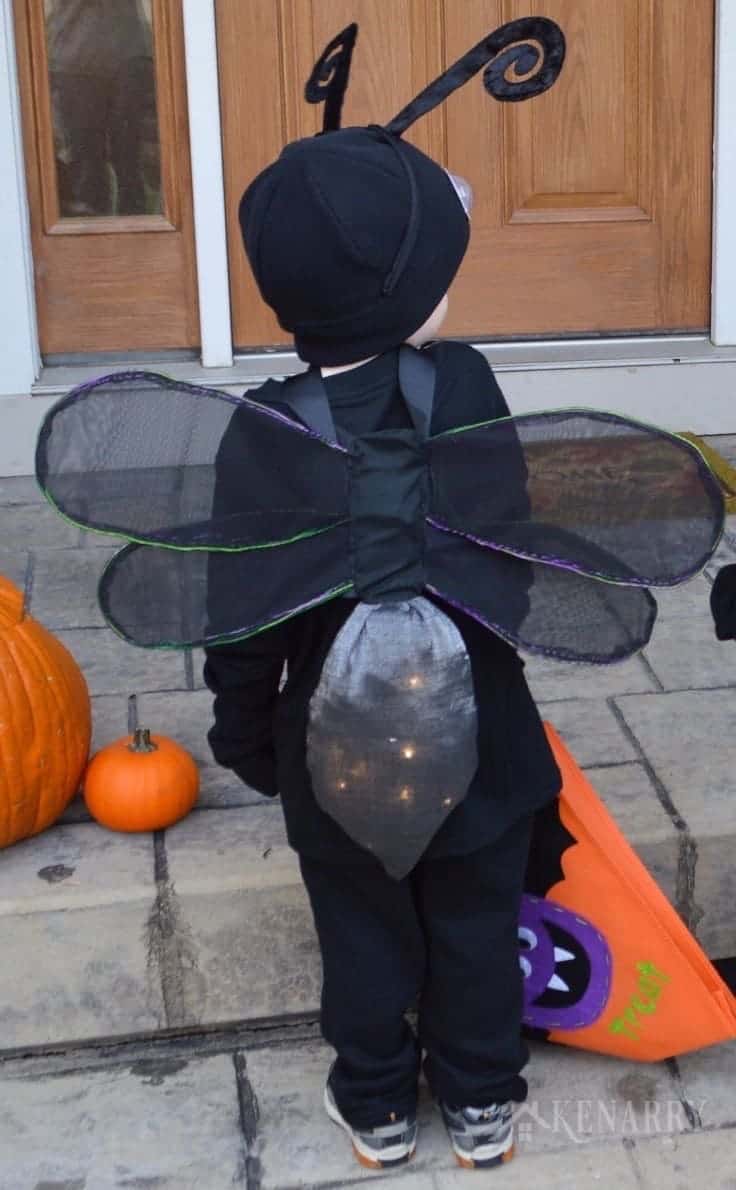 Firefly Costume – by Kenarry
Here is another costume you may not find in many stores. This is especially fun for Halloween night trick or treating since it really lights up! You will need some sewing skills to pull this one off but the end result is worth it!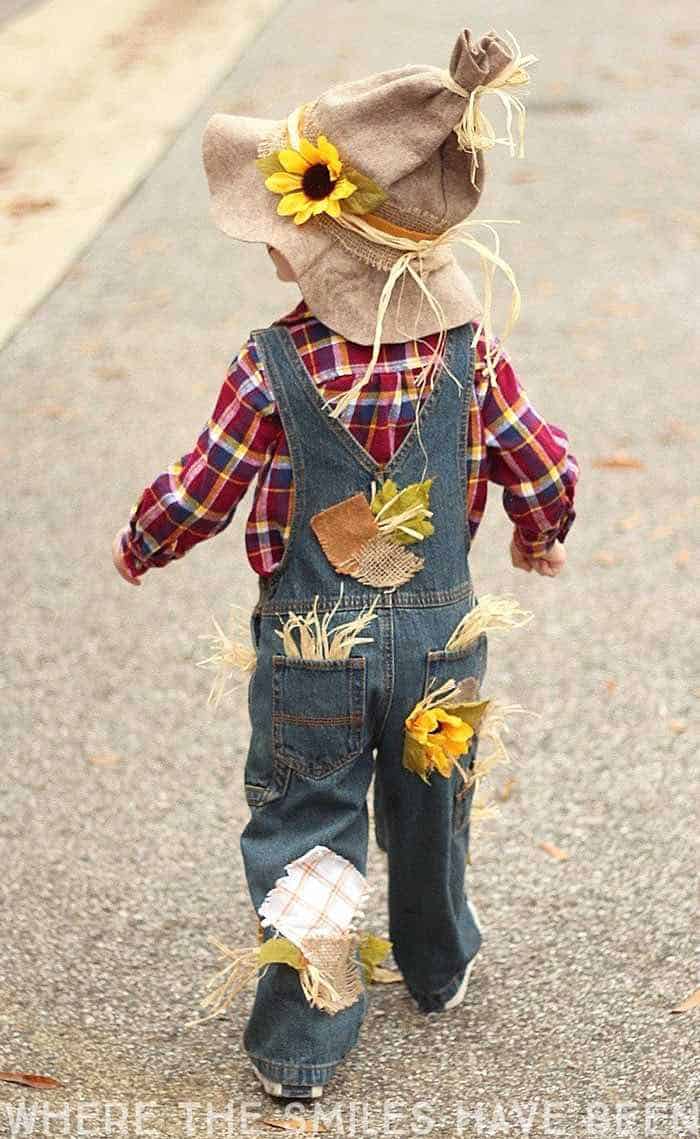 Scarecrow Costume – by Where the Smiles Have Been
It doesn't get much more classic that a scarecrow in the fall. Boy, girl, young, old–this costume idea really works for anyone and everyone. The no-sew tutorial is chock full of careful details to make this scarecrow costume stand out as anything but ordinary!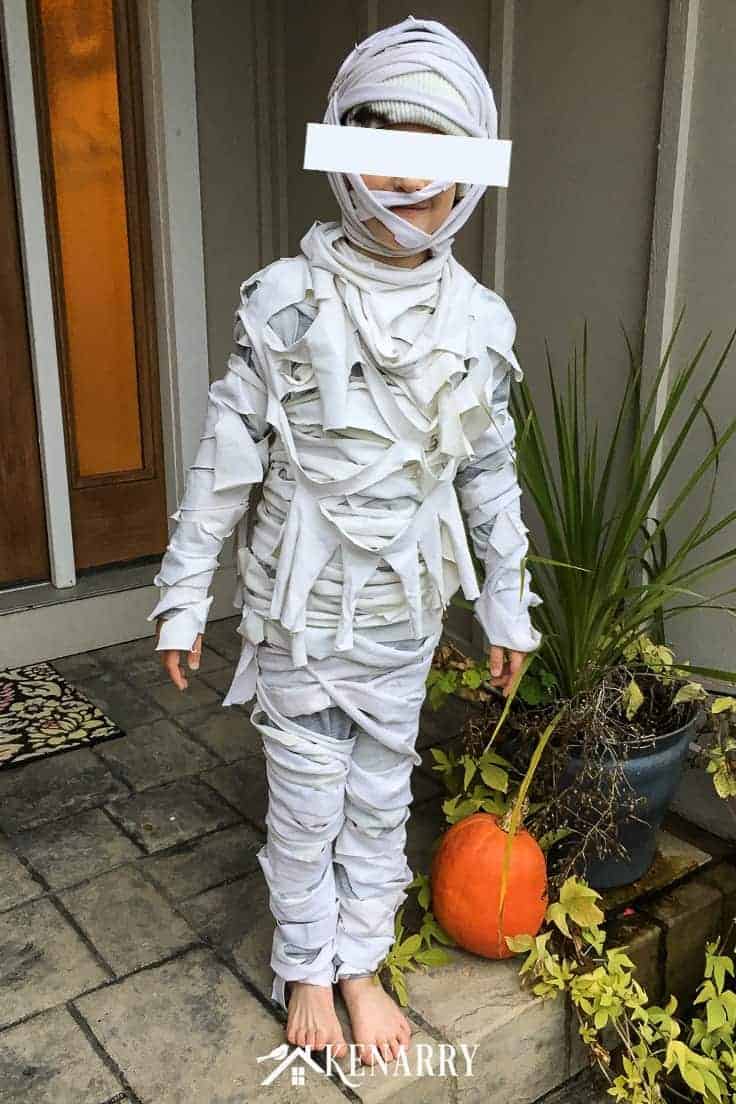 Mummy Costume – by Kenarry
Another classic costume idea is a mummy! However, how often do you see mummy costumes this great in stores? Homemade can't be beat sometimes. You don't need much more than some old t-shirts and gauze to pull of this classic spooky look for Halloween.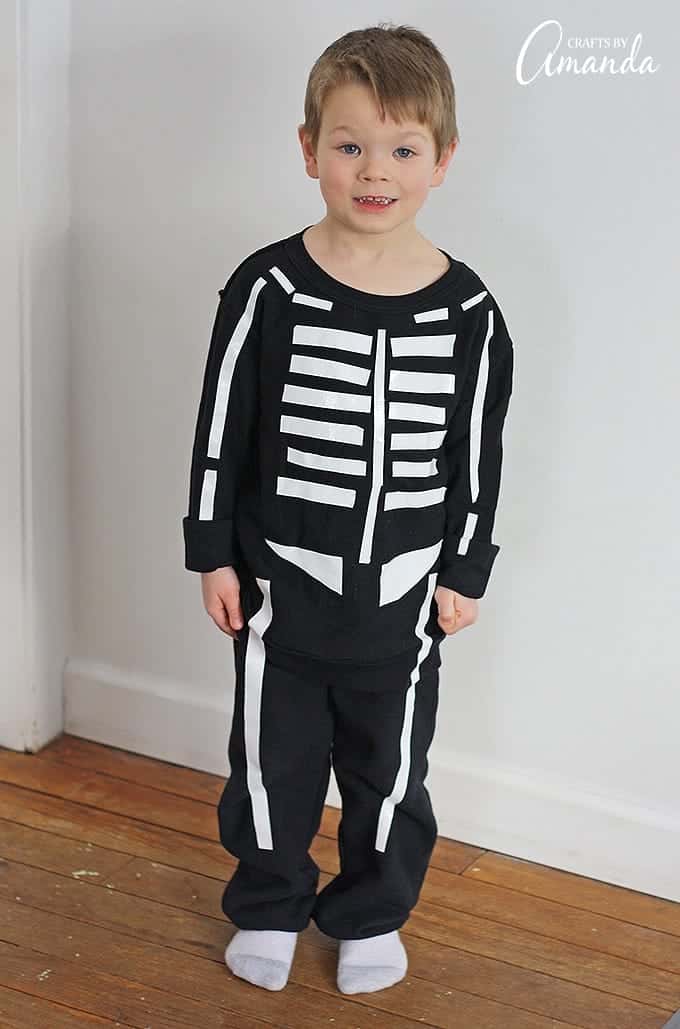 Skeleton Costume – by Crafts by Amanda
For anyone reading along, that feels like they aren't crafty enough to make their kids' costumes–you have to check out this easy DIY Skeleton. It is amazingly simple and you can even opt for glow in the dark tape to really make this pop at night!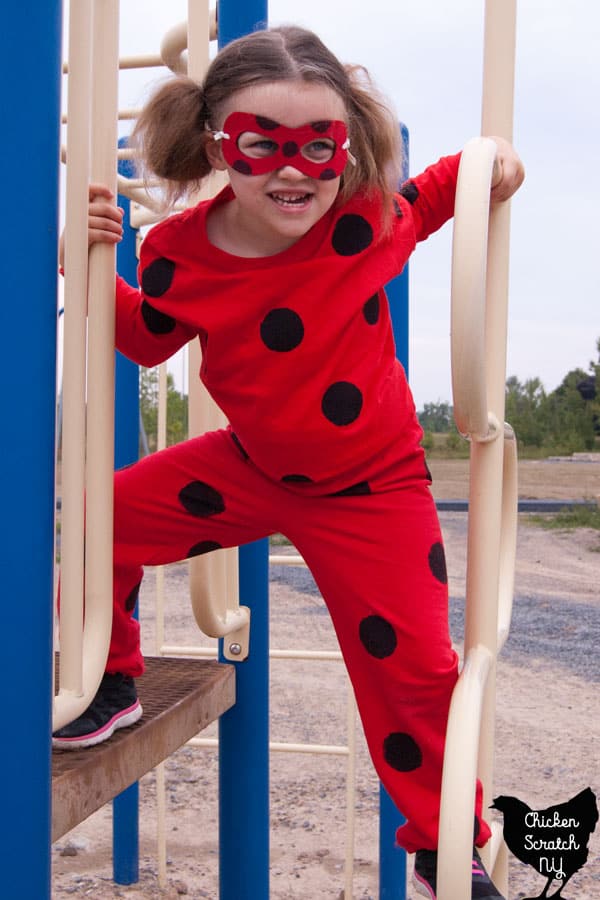 Miraculous Ladybug – by Chicken Scratch NY
Sometimes you may find that store-bought costumes ARE available in your child's character of choice, but they aren't exactly ideal. This awesome costume was DIY'd in order to avoid having to go the skin-tight spandex route. Check out the full tutorial with reversible mask option.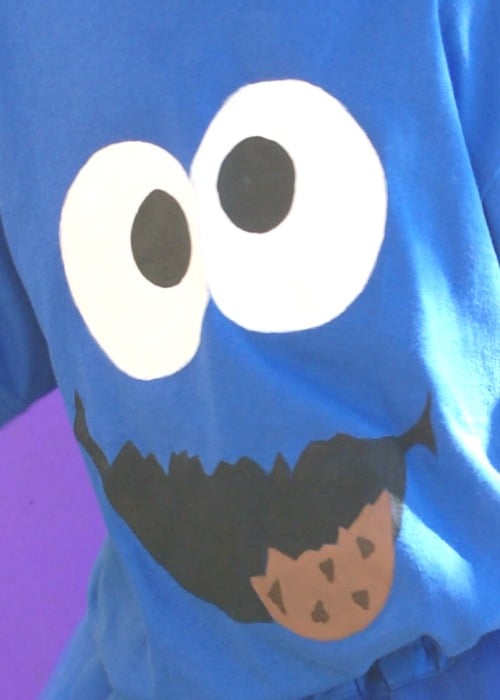 Cookie Monster Costume – by Life is Sweeter By Design
A painted t shirt is the base of this adorable Cookie Monster costume! Adding on the headpiece, tutu and the cookies kicked this costume up a notch. You might not have considered dressing a little girl up as the Cookie Monster until you see just how sweet this one turned out!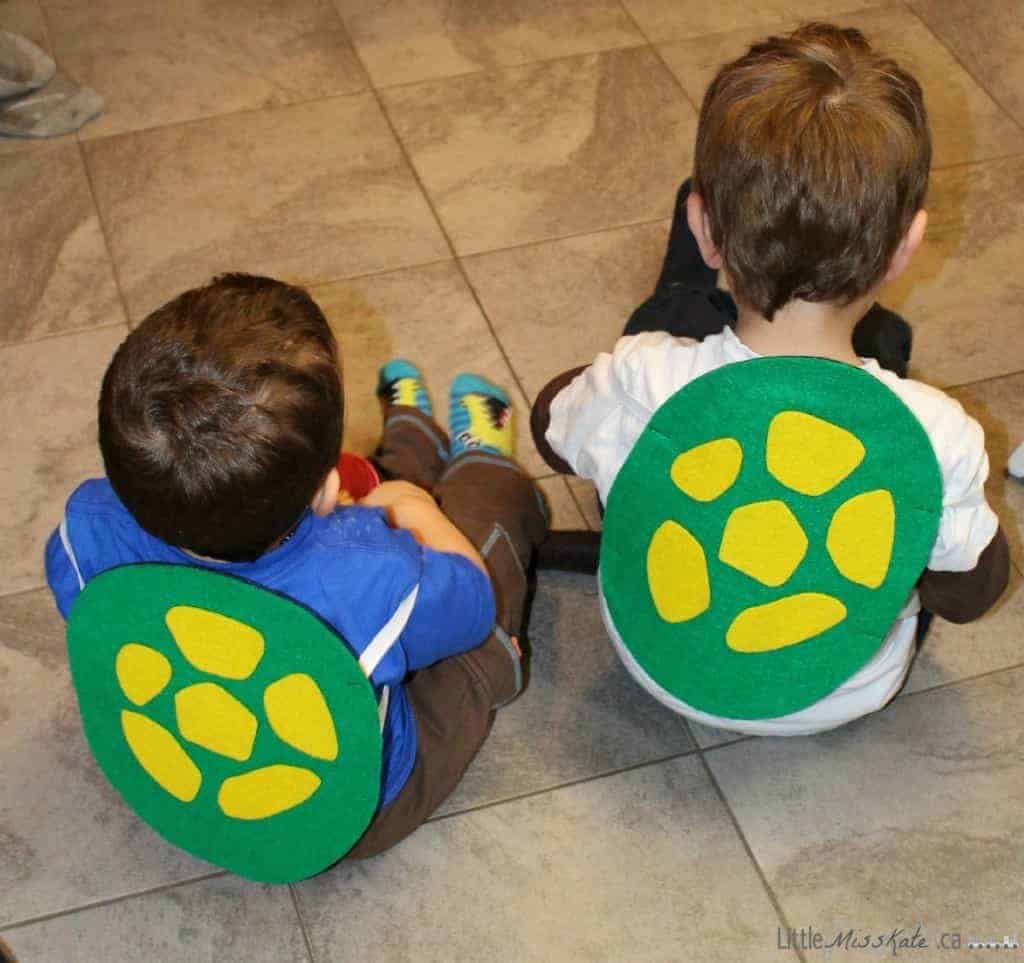 Ninja Turtle Shell – by Little Miss Kate and Company
These Ninja Turtle shells will likely be treasured for weeks after Halloween is over. Check out this super simple tutorial using mostly felt and glue. We know just about anyone can handle that, especially when paired with the template provided!
Looking for some things to Occupy the kids on weekends and Holidays?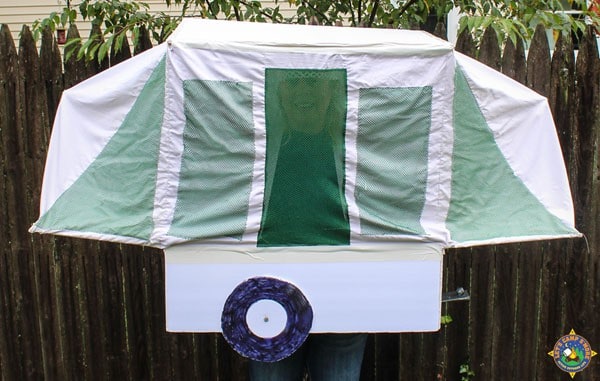 Pop Up Camper Costume – by Lets Camp More
Dressing up as an inanimate object is always a hit a Halloween. It's often funny, unexpected and unique! If you follow this awesome tutorial for a Pop Up Camper costume, it's a pretty safe bet there won't be any others on the block come trick or treat time!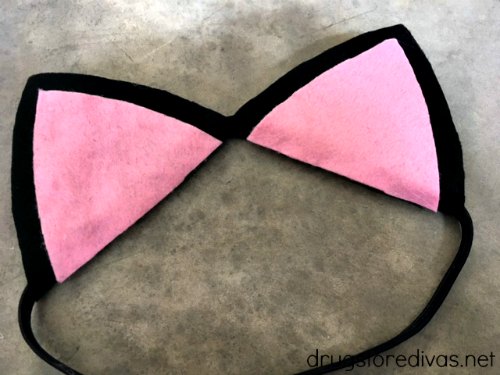 Cat Ears – by Drug Store Divas
Whether you need something last minute or you plan to design a full costume around them–these great cat ears will come in handy this Halloween. This DIY Halloween costume for kids includes a how-to on the cat-like make-up options as well to complete the look!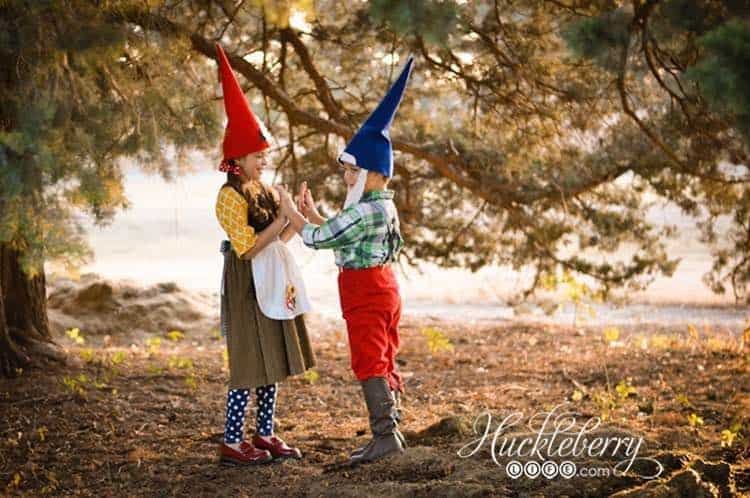 Gnome Costume – by Huckleberry Life
These unique boys and girls gnome costumes get an easy start with items you may already have in the kids' closets! Then with just a little crafting and accessorizing, you have the perfect charming gnome costumes that are sure to be crowd-pleasers!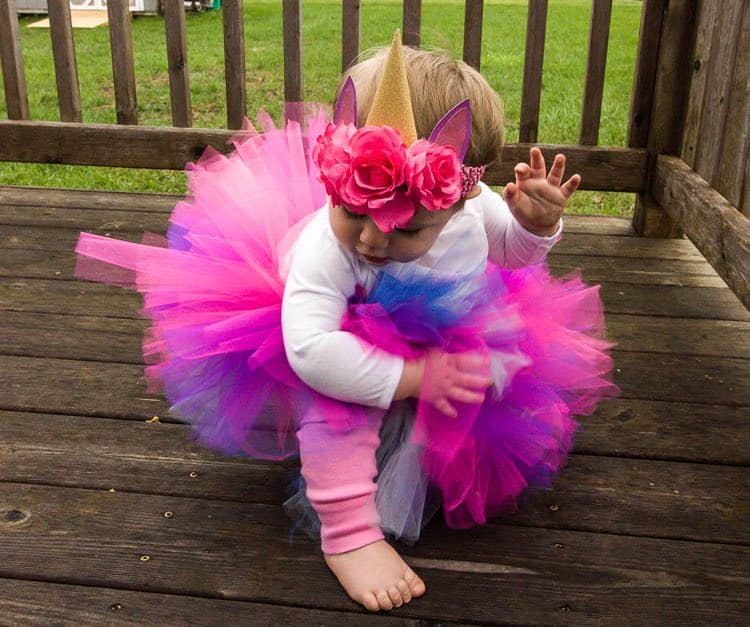 Unicorn Costume – by Small Stuff Counts
Tulle, tulle, and more tulle! That's about all you really need outside of an embellished cone headpiece for the perfect toddler unicorn costume that is very customizable. If you've ever wondered how to make those fluffy tutus, this tutorial gives the details!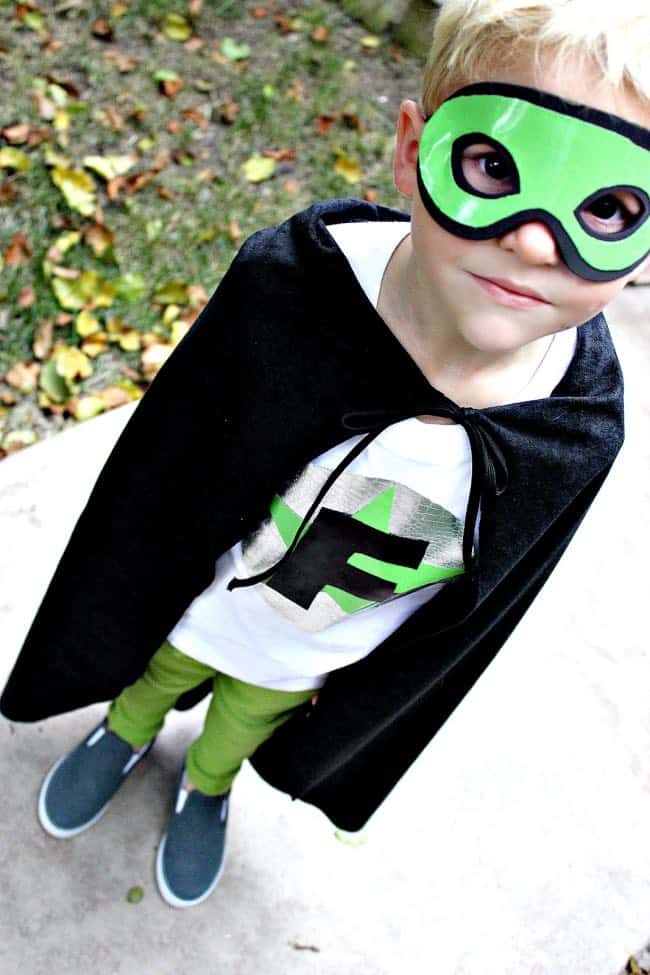 Superhero Costume – by Tonya Staab
The best thing about DIY Halloween costumes is that your kids can be anything they can dream up–so long as you can make it! This personalized superhero costume is a great way to stay true to what they enjoy while being 100% unique. Be a superboy or supergirl this Halloween.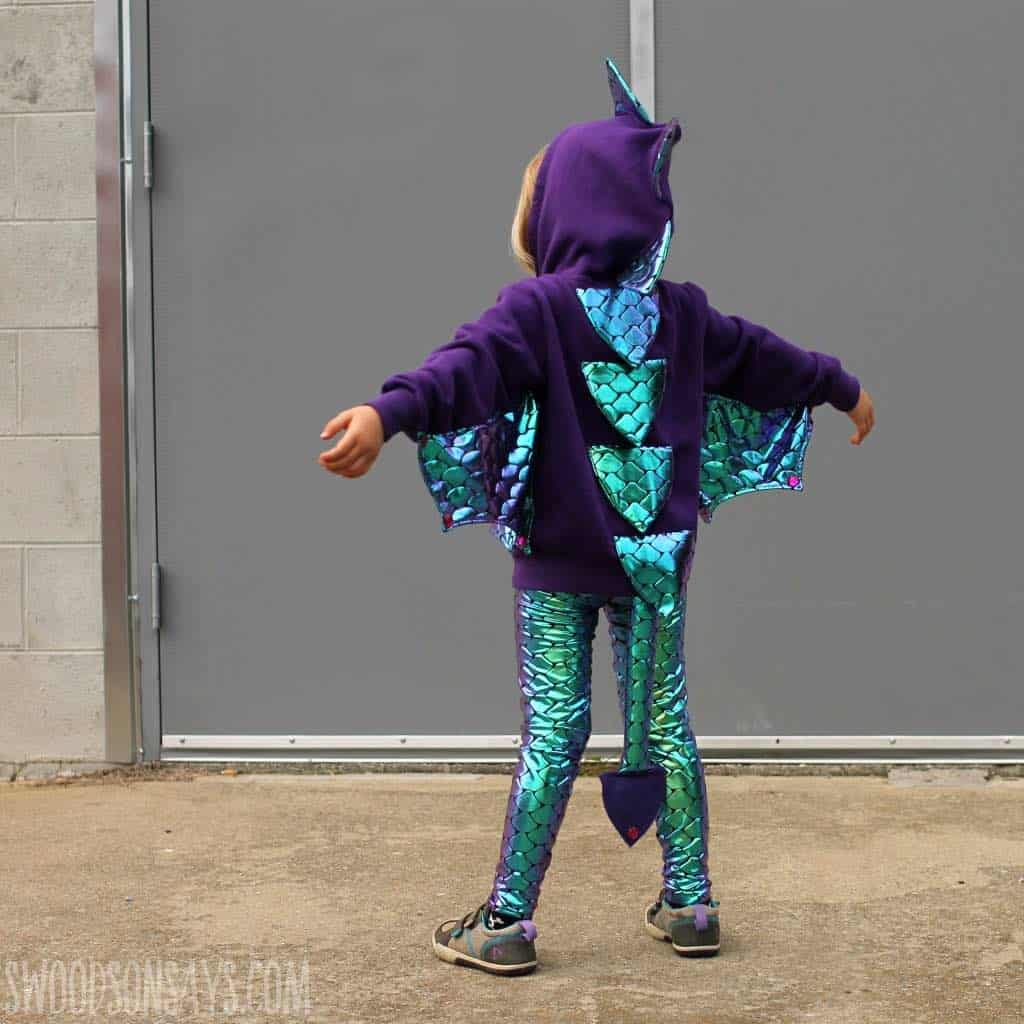 Dragon Costume – by Swoodson Says
This super cool DIY Dragon costume will require sewing skills, but check out how awesome it is! Sure you could buy a dragon costume as well but you aren't going to get this level of customization for your unique little dragon.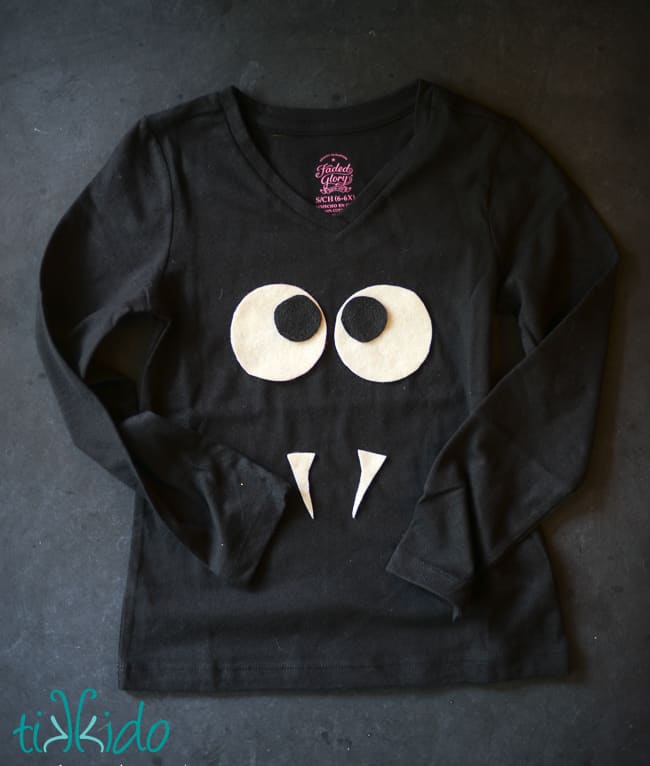 Bat Costume – by TikKido
An inexpensive t-shirt and some felt and you have a bat shirt! Check out this tutorial to see how easy it is to add wings. Stye this like they did with a cute black skirt for the perfect girly bat costume!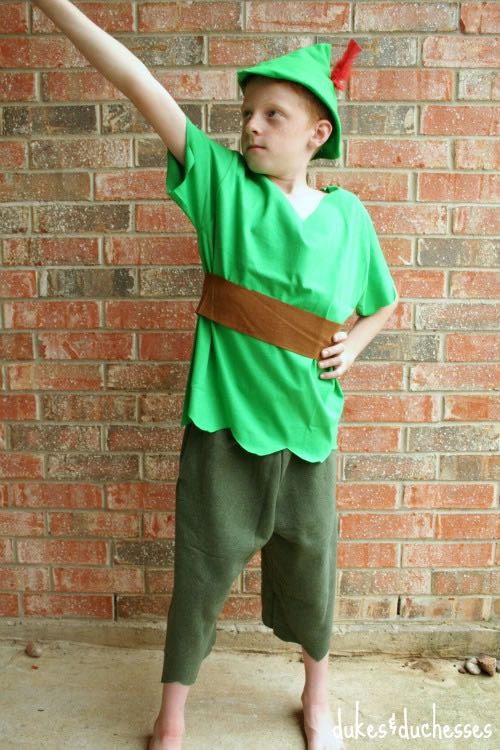 Peter Pan Costume – by Duke and Duchesses
It won't take any time at all to create this instantly recognizable beloved character for your child on Halloween. You could even go all out and create siblings as Captain Hook and Wendy if you are looking for a full family costume!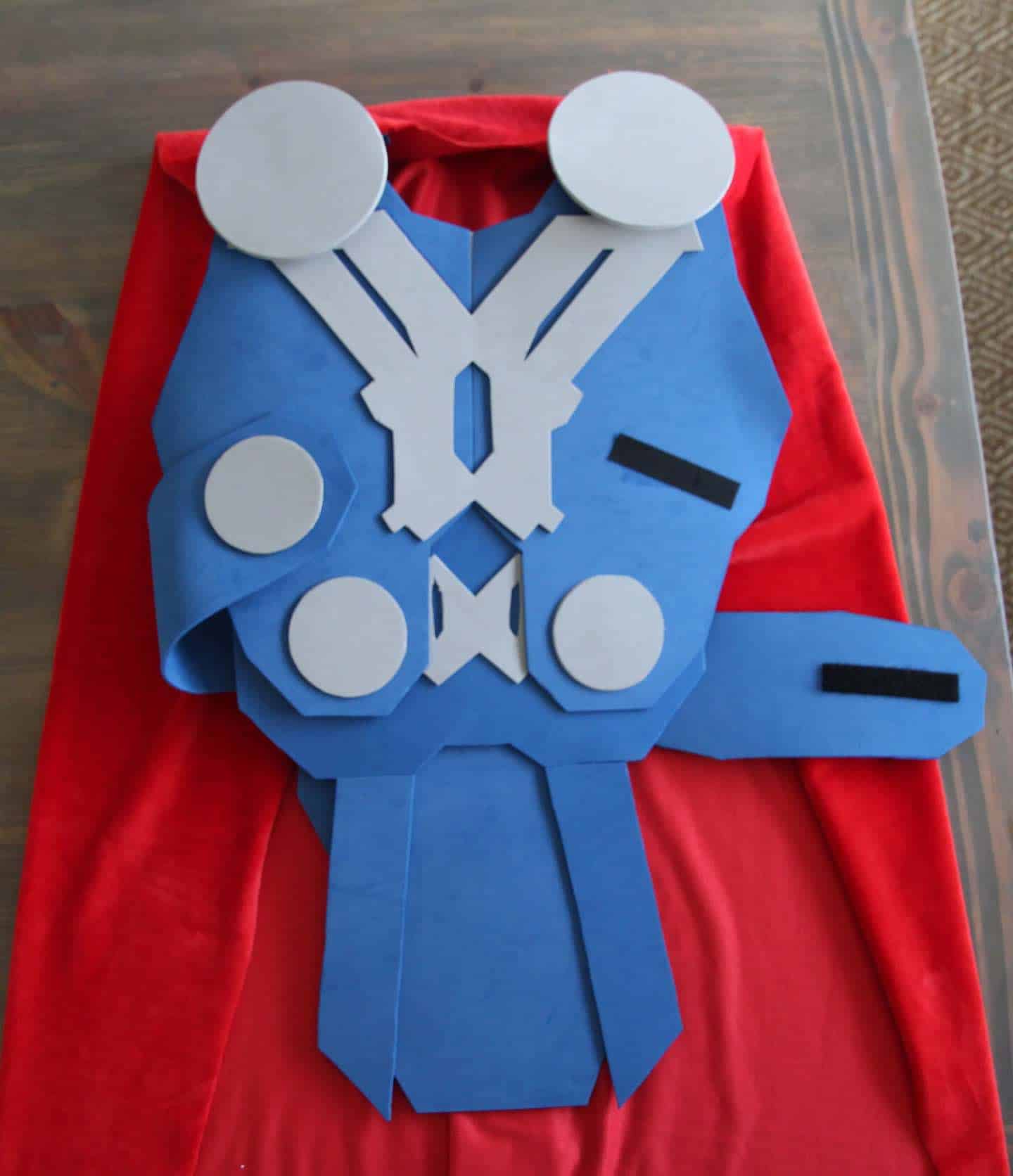 Thor Costume – by Highlights Along the Way
The details in this DIY Thor costume are amazing and use little more than craft foam! This is definitely an option you must check out if you have an Avengers fan on your hands. And, it's another great one to be part of a group costume if the whole family wants to dress up together!
Looking for some family approved snack and dinner ideas?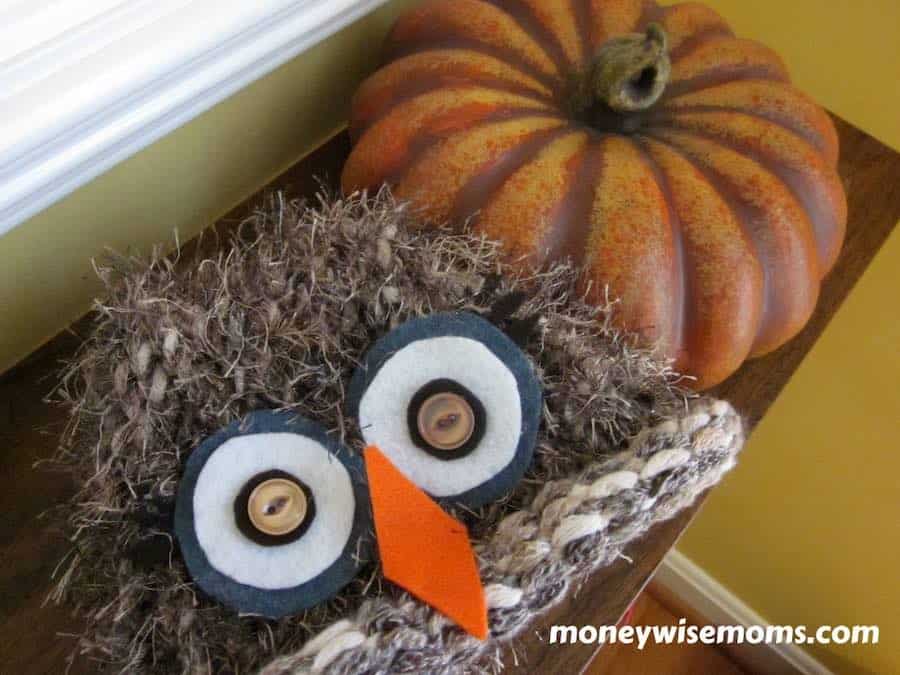 Owl Costume – by MoneyWise Moms
Saving money is a great reason to make your kids' Halloween costumes yourself. Sticking to the basics of clothing you already own and some felt can produce some pretty amazing costumes. You won't believe how cute this Owl costume turned out for only $5, check out the full tutorial!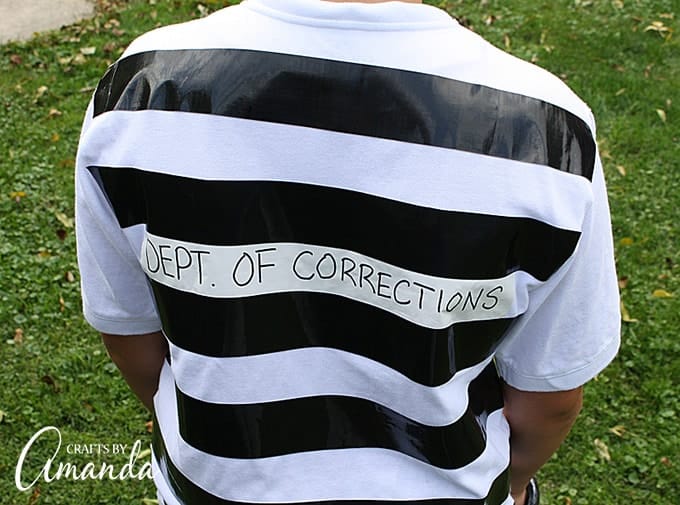 Prisoner Costume – by Crafts by Amanda
Taped on stripes make this prisoner costume easy to recognize, but check out the great way to DIY a ball and chain as well! Believe it or not, this costume was pulled off in about half an hour–perfect for anyone who may have procrastinated a bit.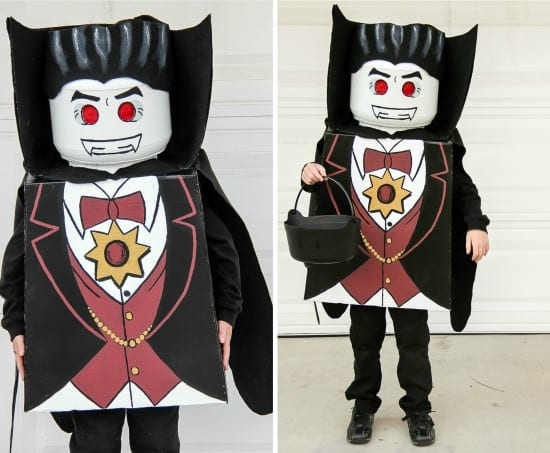 LEGO Lord Vampyre Costume – by Tonya Staab
While many homemade costumes are all about ease, some are much more involved and detailed. This LEGO Lord Vampyre costume is amazing and easily above and beyond any store-bought version!
So whether your child has come up with an outlandish request, you are looking to save a little money, or you just enjoy making things yourself, we hope these 20 easy DIY Halloween costumes for kids have inspired you to get creative. Just remember that the most important part is just having fun as a family and of course getting some free chocolate. Have you ever made a great DIY Halloween costume? Let us know in the comments!