Making fun homemade snacks for your toddlers can be a bit of a challenge, especially if you have a picky eater. Grab and go packages are great as well but sometimes we want to put in that little bit of extra to make them smile. Here are 16 fun snack for toddlers to turn snack time into playtime! These toddler snacks are so easy to put together, you can involve your little ones in the process.
16 fun snack for toddlers: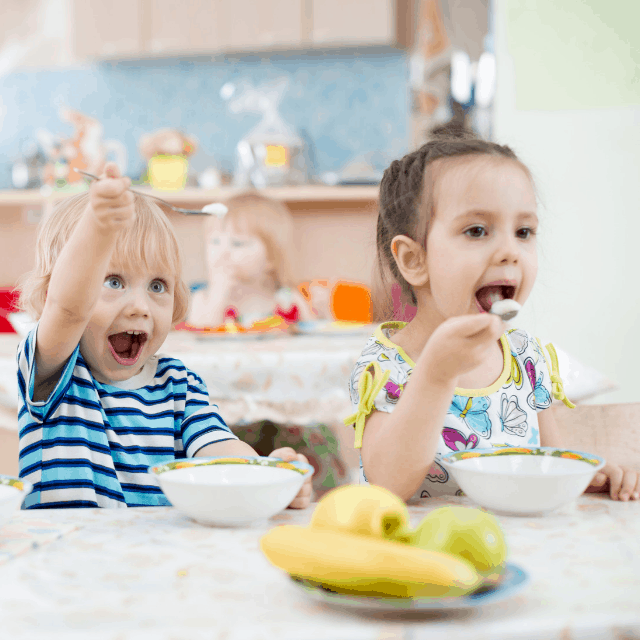 Teddy Bear Toasts
Teddy bear toasts is a really easy but super fun toddler snack you can whip up in less than 5 minutes. Packed with protein, it is the perfect after school snack for your little one. The peanut butter on toast base can be paired with other fruits to make different shapes and animals. You can even use a sandwich cutter to give the toast a fun animal shape!
Recipe by The Gingerbread House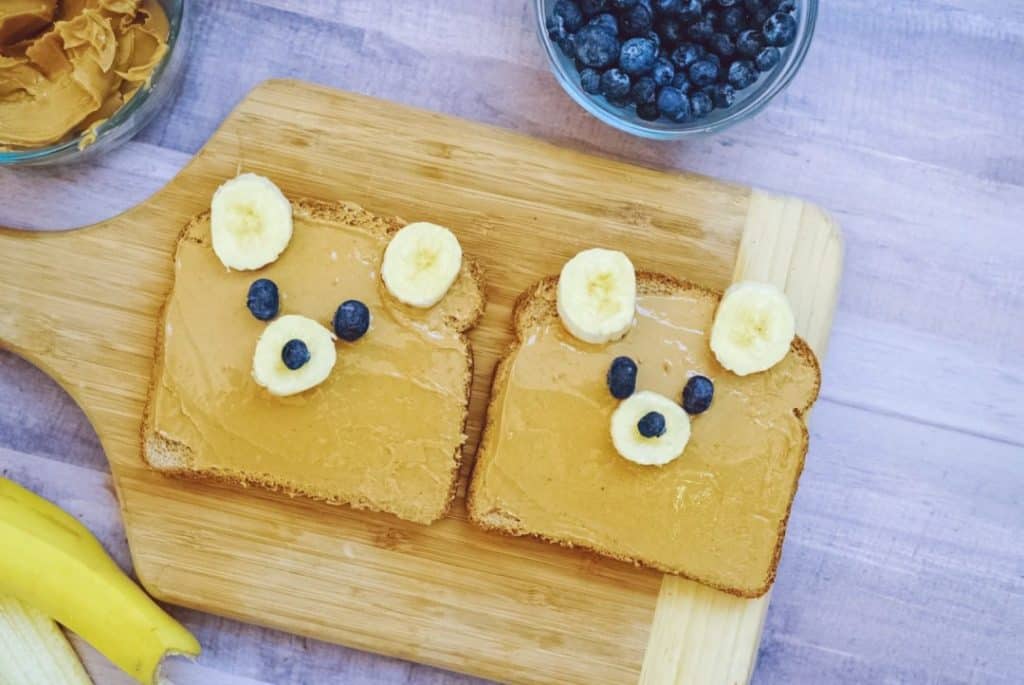 Homemade Jello Fruit and Veggie Snack
While supermarket Jello is loaded with artificial flavor and sugar and artificial color, these homemade jello snacks are packed with healthy fruit and veggies. You can cut them into different fun shapes to create a new snack to discover every time!
Recipe by Food Meanderings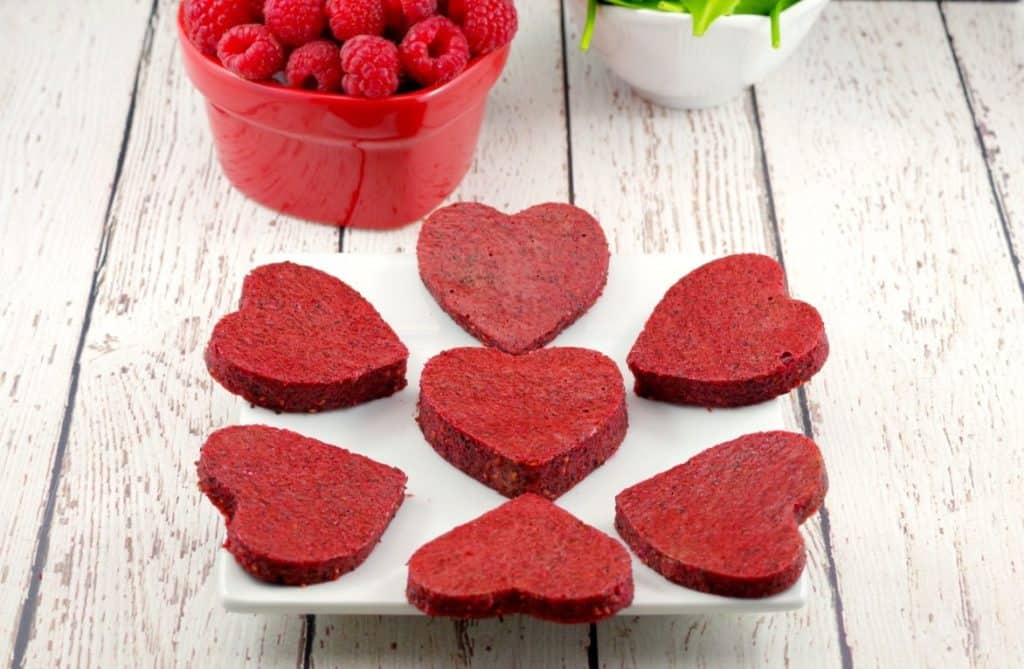 Gummy Bears Candy
These homemade gummy bears candies are a great alternative to sugary fruit snack packets. These adorable little candies can be made in any shape you'd like, just get a bunch of different candy molds! You can also use any caffeine free herbal tea to change the flavor. A super fun toddler snack idea to grab on the go.
Recipe by Low Carb Yum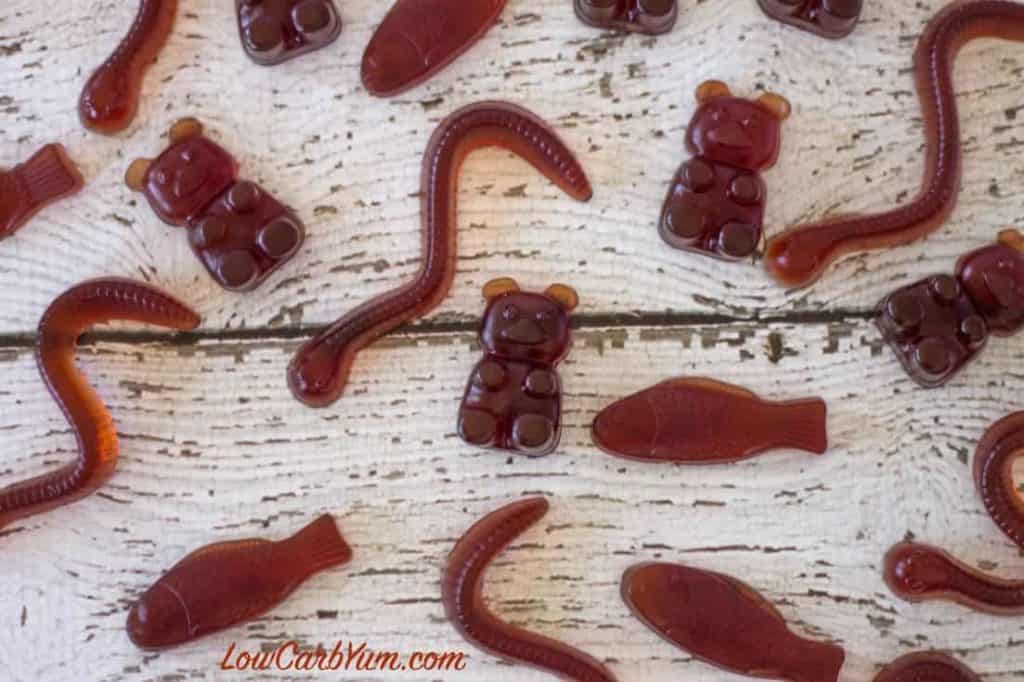 Zoo Animals Snack Mix
This is one of the easiest yet most fun snacks for toddlers! There is no baking or cooking involved and you can get your little one involved with the process of putting everything together. Head to the grocery store together and go on a hunt for animal shaped snacks (there are so many!). Your toddler will love picking their favorite one, then tossing everything together in a big bowl! You can pair with nuts and dried fruits for a healthy version, or mini candies for a sweet treat!
Recipe by Glue Sticks Blog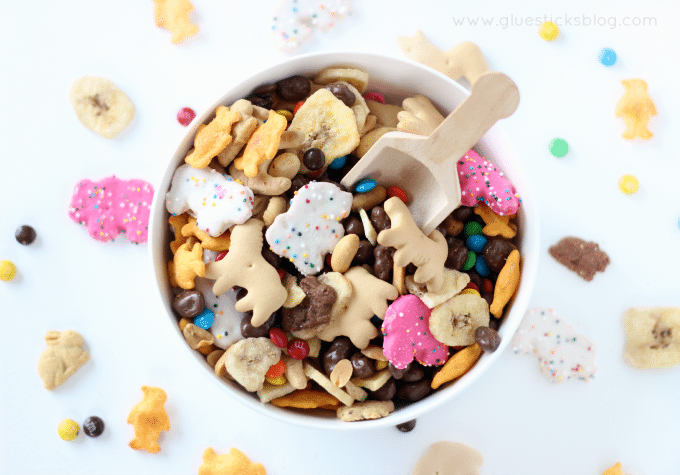 Pear "Donuts"
These are a really easy healthy snack that kids will love putting together all on their own. The fun part is that it looks just like a donut with the unhealthy fat and sugar. You can layout a bunch of options for toppings and let the little ones pick their favorites. Pear "donuts" are the perfect snacks for toddlers' playdates or birthday parties.
Recipe by On My Kids Plate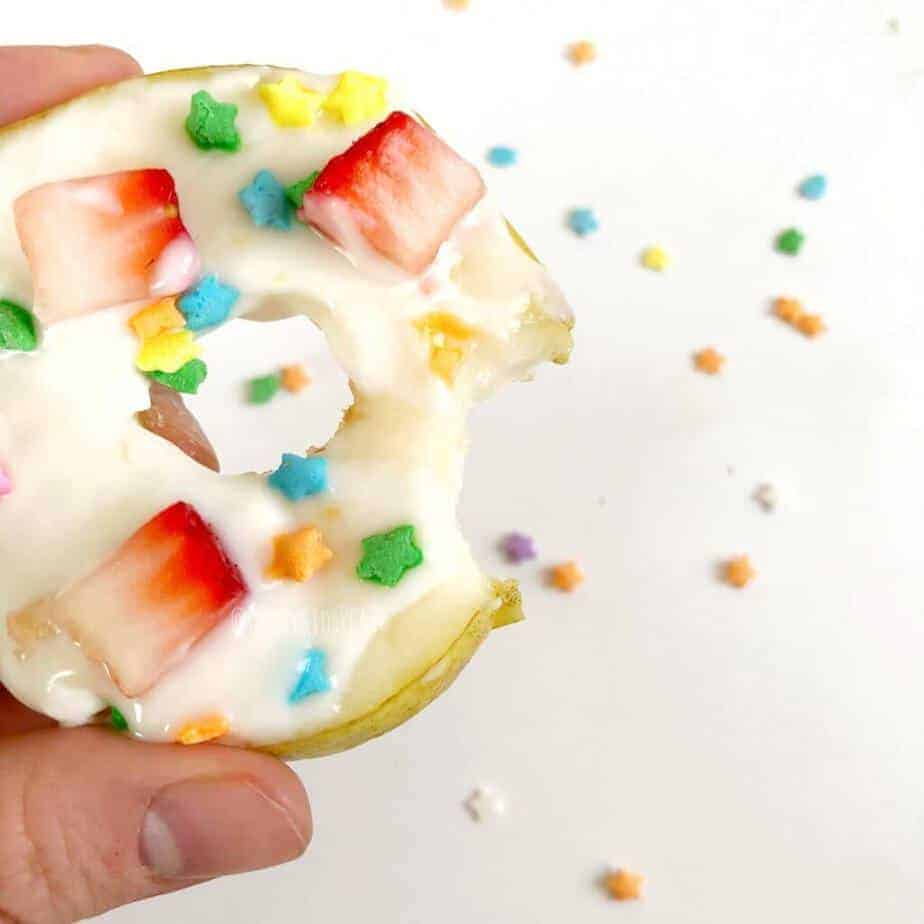 Captain America Shield Savory Bites
If your toddler is an Avengers fan, this fun snack will be a hit. This savory bite is perfect to put in a lunchbox as part of a healthy meal. You can use any kind of lunch meat and cheese slices!
Recipe by Meraki Mother
Need activity ideas for your little one then check out these posts: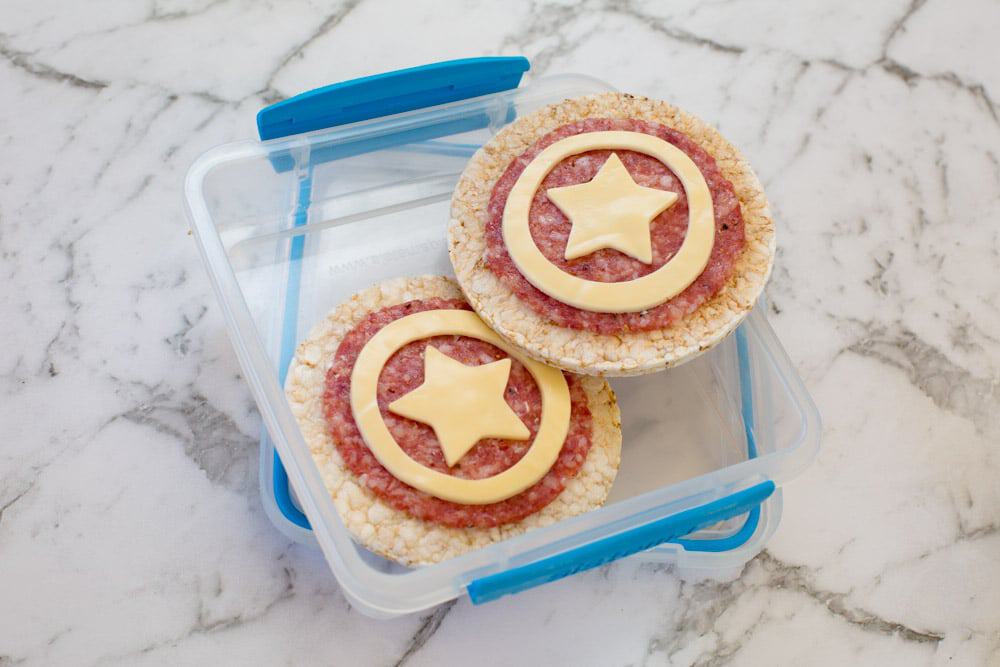 Flower Dirt Sundae Cups
These flower dirt sundae cups are so colorful, they will delight little girls (and moms alike). This fun toddler snack is perfect for a playdate, birthday party or bake sale! They are also incredibly easy to make. The best part if that you can use different cookies and candies to be creative and come up with a totally different theme!
Recipe by Ottawa Mommy Club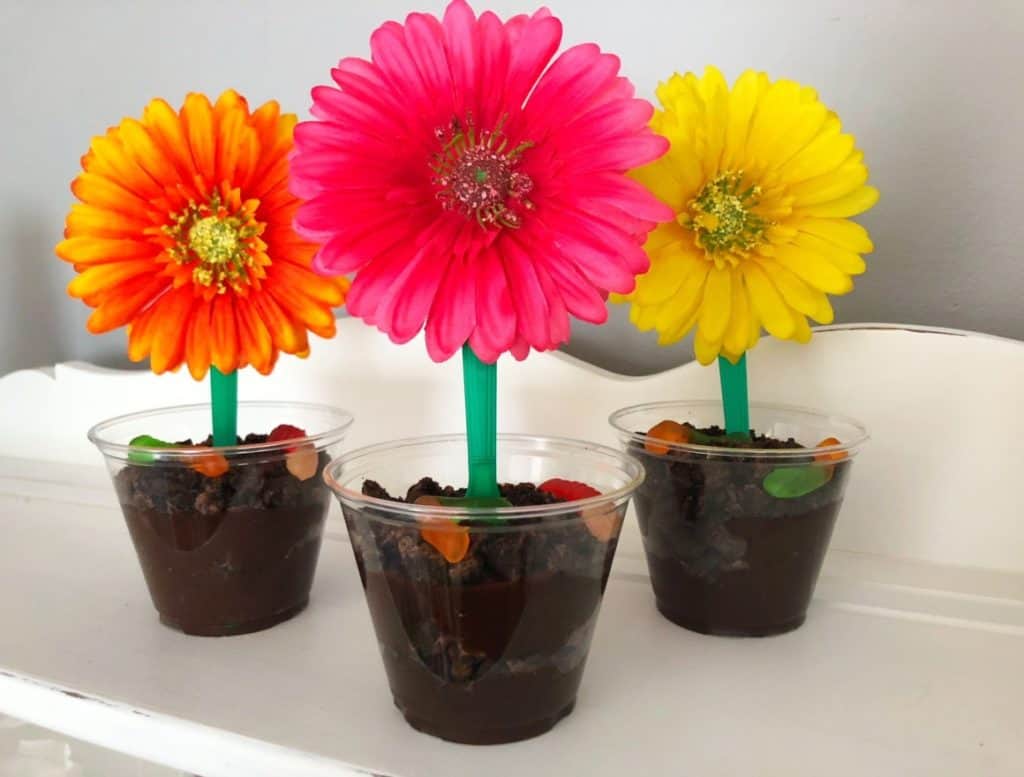 No-Bake Sheep Grahams
These cute No-Bake Sheep Grahams are perfect little snacks for toddlers before a visit to the farm or the zoo. Also, any fan of Shaun the Sheep will get a kick out of these sheep shaped treats.
Recipe by Dancing Through The Rain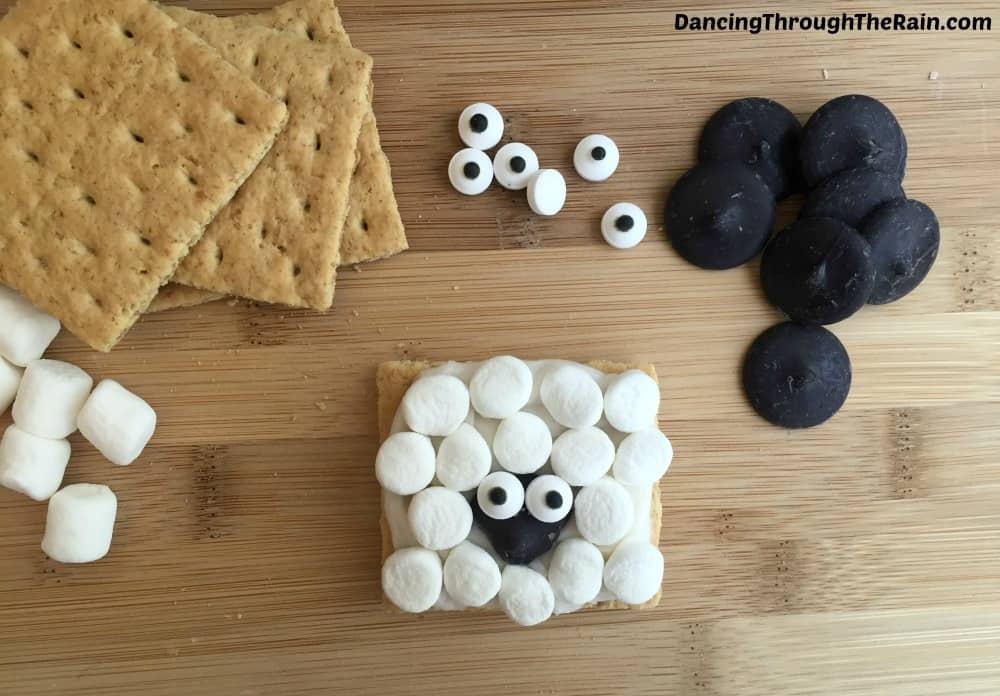 Chocolate Pretzel Bunny Mix
Using Annie's Chocolate bunnies and mini pretzels, this trail mix is a delicious mid-morning snack! You can mix in tons of other things to make it a new and creative "surprise mix" every time. Annie's Cinna bunnies with raisins and nuts would be a delicious combo.
Recipe from Cook Eat Go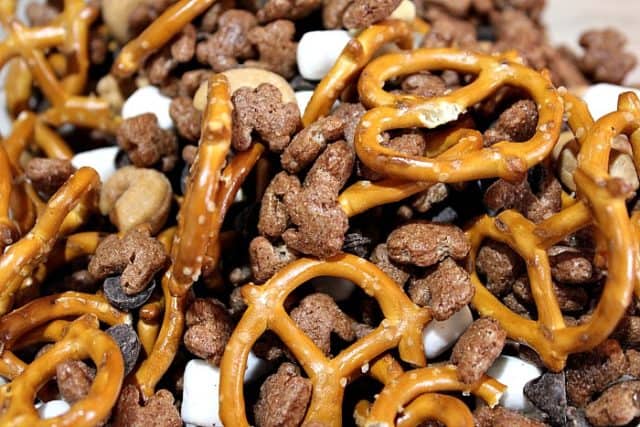 Chocolate Poop Emoji Energy Bites
This fudgy poop emoji treat is guaranteed to make your toddler giggle. These chocolate energy bites are incredibly easy to make and super tasty. Kind of gross looking, but oh so fun for little kids!
Recipe from On My Kids Plate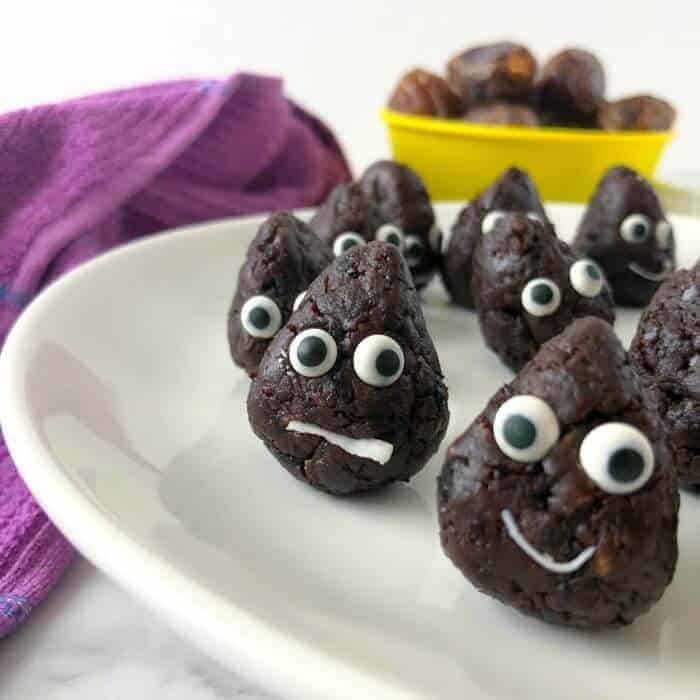 Cat In The Hat Dr. Seuss Snacks
Does your kiddo love The Cat In The Hat? Turn their favorite character from the Dr. Seuss books into a fun snack! This bite is fruity, healthy and fun to make with the little ones. You can even make a little cat face with sprinkles to make them smile.
Recipe from On My Kids Plate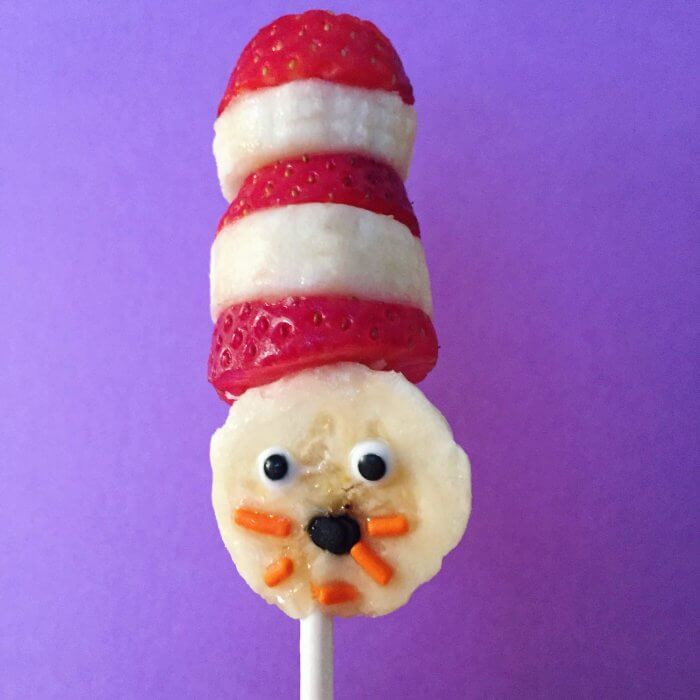 Shopkins Granola Bars Recipe
If your toddler loves the Shopkins, those cute Shopkins Granola bars will for sure be a huge hit. These treats are a bit of a project to make so you'll need time and patience. But the result is totally awesome and so worth the effort. You can also use animal crackers on the granola bars for a quicker snack.
Recipe by Ottawa Mommy Club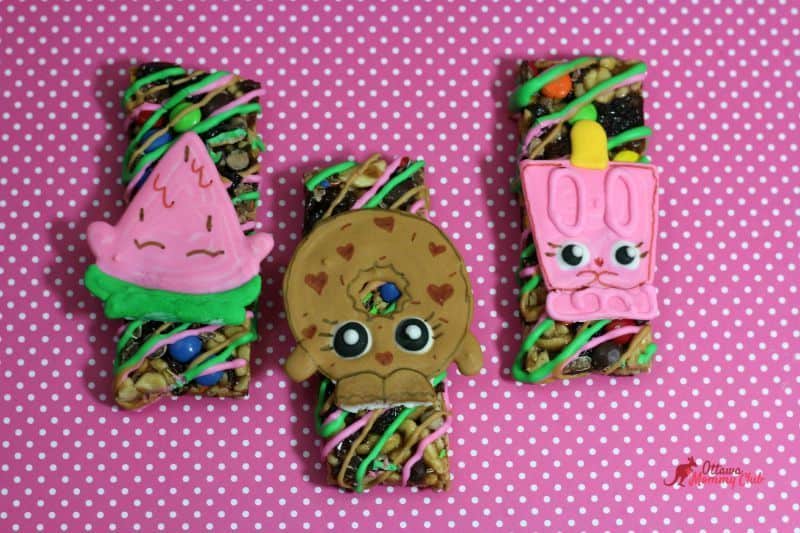 Yogurt Squeeze Pouches
if you've ever struggled to get your toddler to eat their veggies, raise your hand! Enter these "Go-Gurt" inspired snack pouches: the sweet fruit taste and creamy yogurt totally hides the taste of vegetables. For a refreshing summer treat, just pop them in the freezer and make fruity frozen yogurt!
Recipe By Freebie Finding Mom
Other Dad Life Lessons posts you may like: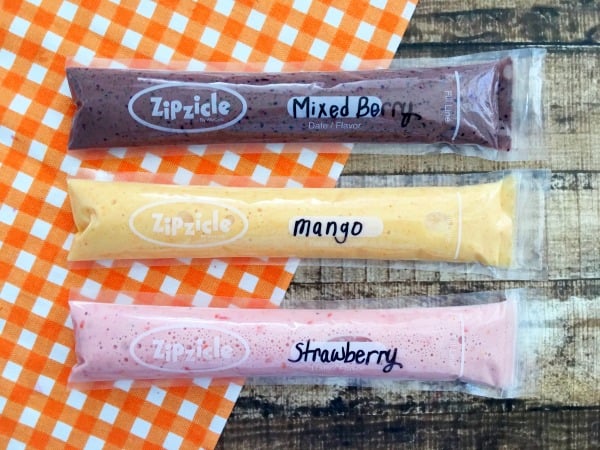 Owl Sandwiches
Those owl sandwiches are one of the cheekiest fun snacks for toddlers. You can make them with flaked tuna, or replace the base with shredded chicken. Get a batch of animal shaped sandwich cutters to get creative and mix it up! A great way to get your toddler to eat some crunchy fresh veggies.
Recipe by The Inspiration Edit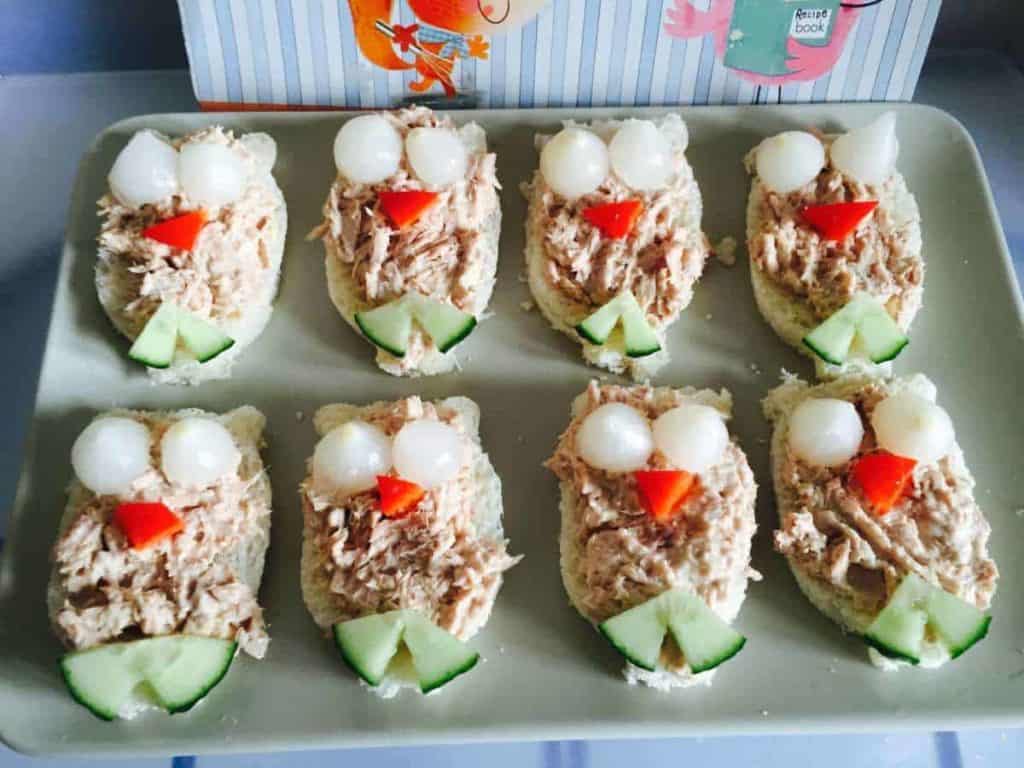 Dumbo Peanut Clusters
If your kids loved the new Dumbo movie, they will enjoy with these peanut cluster circus cups. This snack takes 5 minutes to put together and you only need a microwave! A simple but a wonderful movie night treat for the whole family.
Recipe by Ottawa Mommy Club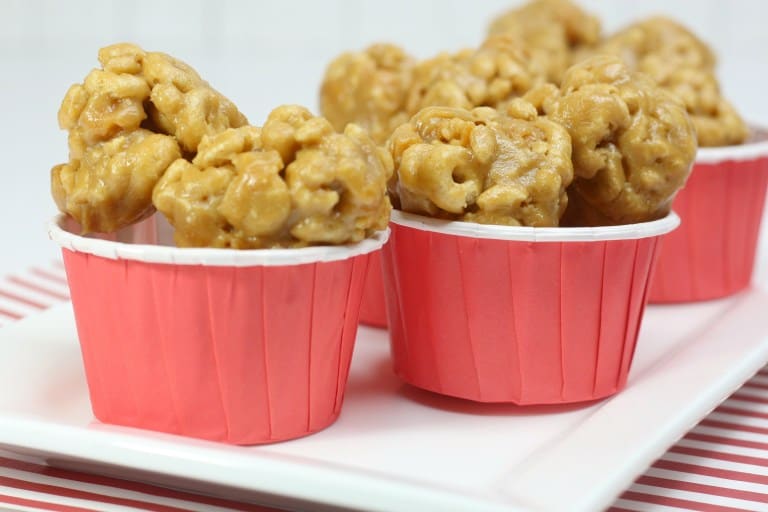 Caterpillar Fruit Kabobs with Yogurt Dip
Kids love fruit kabobs on a hot summer day, especially if they are shaped into a "hungry" caterpillar! Add a yogurt dip for them to dunk the kabobs into and you've got a super fun snack. Perfect for a pool party or summer BBQ.
Recipe by On My Kids Plate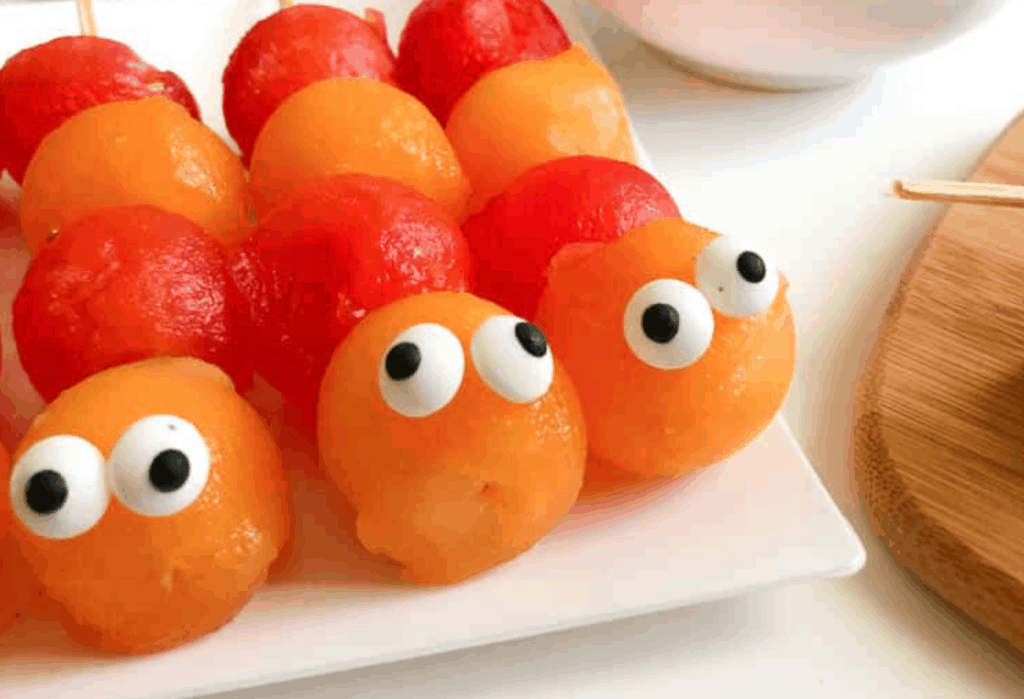 Now you have 16 super fun snacks for toddlers to choose from the next time your little one asks for a snack. Do you have some fun snacks for toddlers your kids really like? Share the recipes in the comments!