For those of you that have been following along at home, we have just talked about the 5 Best Meats to Grill! Today we will discuss 10 Best Foods to Grill! Spring and summer are my favorite months to pull out the grill and fire up something delicious for dinner. There is just something about eating food cooked over a flame. In my opinion it gives food a richer and more natural taste. There is a very wide variety of foods that you can grill but for the sake of time we are going to touch base on the 10 best foods.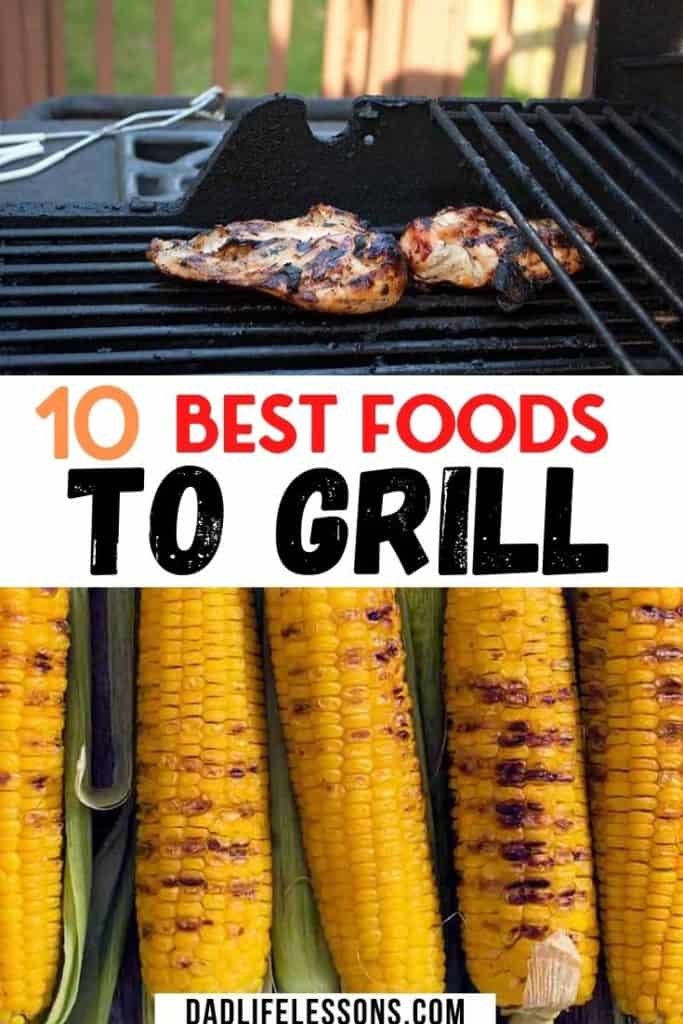 10 Best Foods to Grill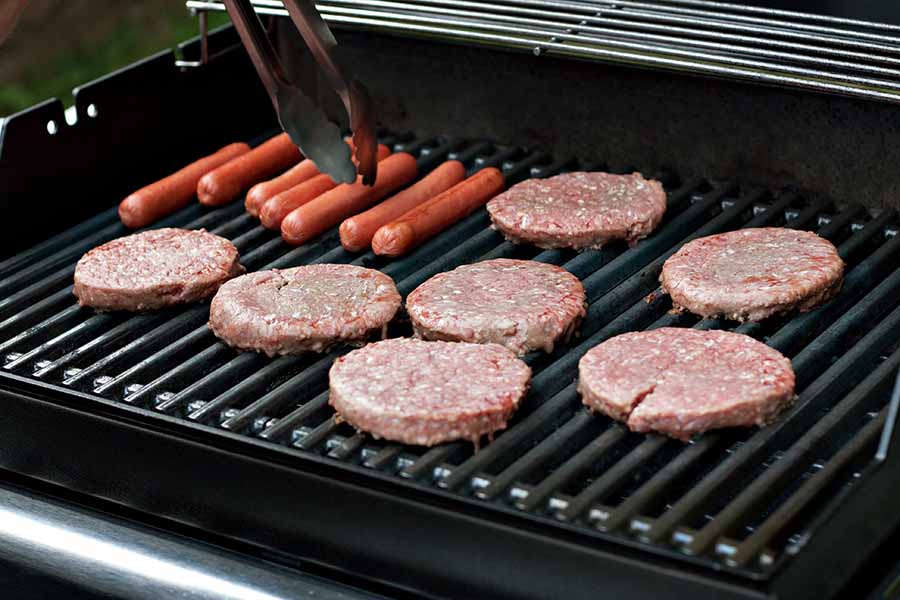 Hamburgers and Hotdogs – What is the first thing you think of when someone mentions grilling? For me I will always resort back to America's icons; hamburgers and hotdogs. These are our family's go to favorites because even the pickiest of eaters will not complain with these! Another great thing with hamburgers is that there are so many great way to season and cook them. I love a good medium well burger stuffed with pepperjack cheese topped with caramelized onions, while my wife would prefer a well done burger with melted provolone cheese, lettuce, tomatoes, and a touch of mayo! There really is a long list of customizable ways to make your burger on the grill! Here is what I use to make the perfect stuffed burger.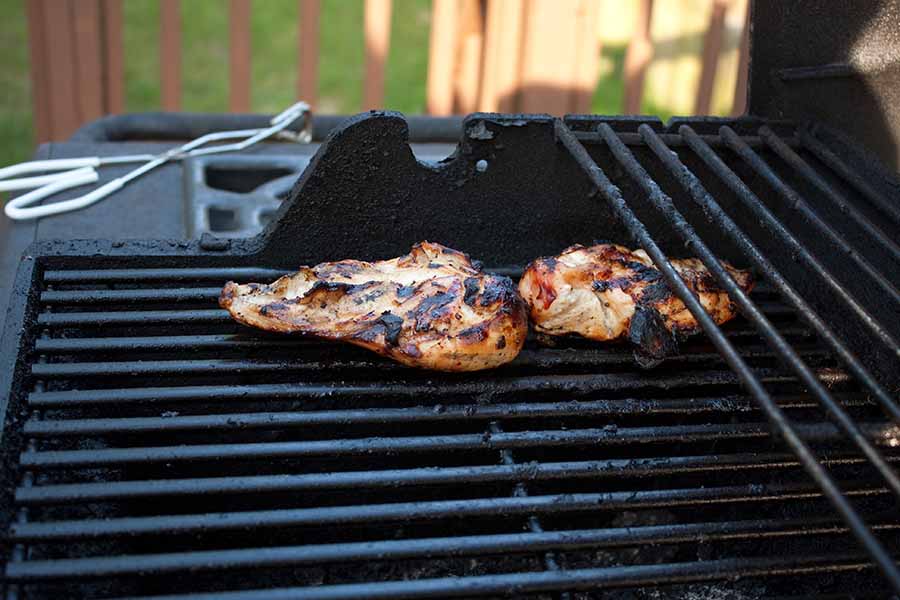 Chicken – Oh that crazy old bird that tastes so delicious covered in seasoning and grilled to perfection. Next up on our 10 Best Foods to Grill is another one of the versatile foods to grill! My kids love to chow down on some chicken legs, while my wife takes the chicken breast approach. You can season chicken a lot of different seasonings like, barbecue sauce, marinades, or my favorite, dry rub! Make sure to stock up on chicken when it goes on sale at your local grocery store so you never run out.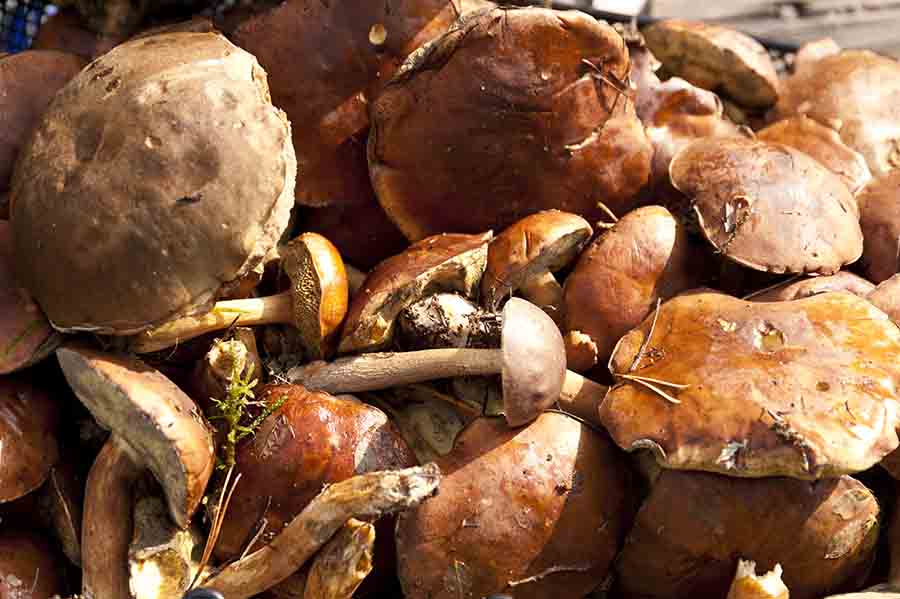 Portabella Mushrooms – Not all that goes on the grill these days will be meat. If you are avoiding meat or choose not to eat it, portabella mushrooms are a great source of protein as well as being a "meatier" vegetable. You can stuff them with cheese, sauteed peppers and onions, or fresh sliced tomatoes and mozzarella cheese drizzled with balsamic vinaigrette. Try these next time you want something other than a hamburger.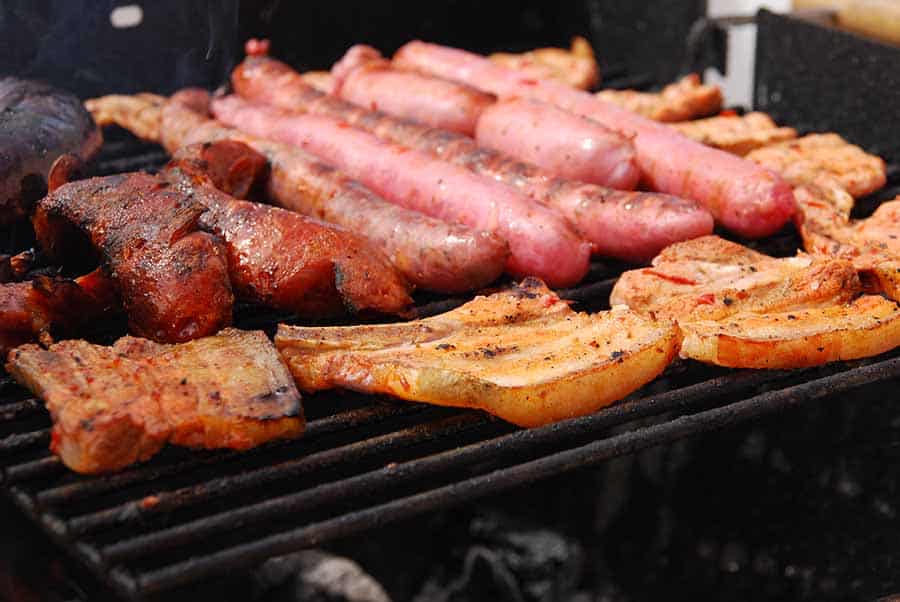 Pork Chops – Who does not love a good mouth watering pork chop? I have fond memories of sitting outside and chatting with my dad as he grilled up some pork chops one night. We talked about things going on in school and how high I climbed a tree that day. So pick up some bone in thick cut pork chops, your favorite seasonings, and start making memories with your family.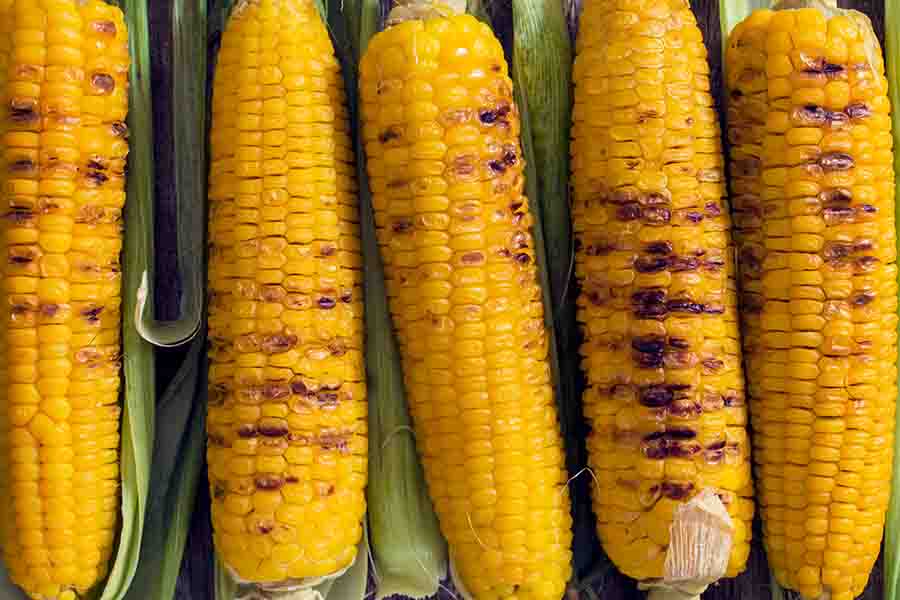 Corn On The Cob – Nothing says summer like some fresh corn on the cob! That is why it is on our 10 Best Foods to Grill. I remember one time stopping at a local farmers stand and picking our fresh corn with my parents. We then went home and prepared it for the grill. I love how sweet and crunchy the corn gets when it is grilled! I use one of these corn grilling baskets to cook it just the way I like!
Don't forget to check out our Best Electric Smokers for our top recommendations on our favorite way to cook outside!
Assorted Veggies – I love pairing a good roasted chicken with an assortment of grilled veggies! You can find these really cool roasting pans for the grill so you can just throw in all the veggies you want and grill them up without them falling through the grill grates. Our family loves zucchini, squash, mushrooms, onions, carrots, and peppers. You can adjust according to your family preference. There is a wide variety of amazing vegetables out there to choose from. You can do the ones I mentioned above or any others you can come up with! I have recently learned that you can grill romaine lettuce. I have not tried that yet, but let me know if you have! I am very interested!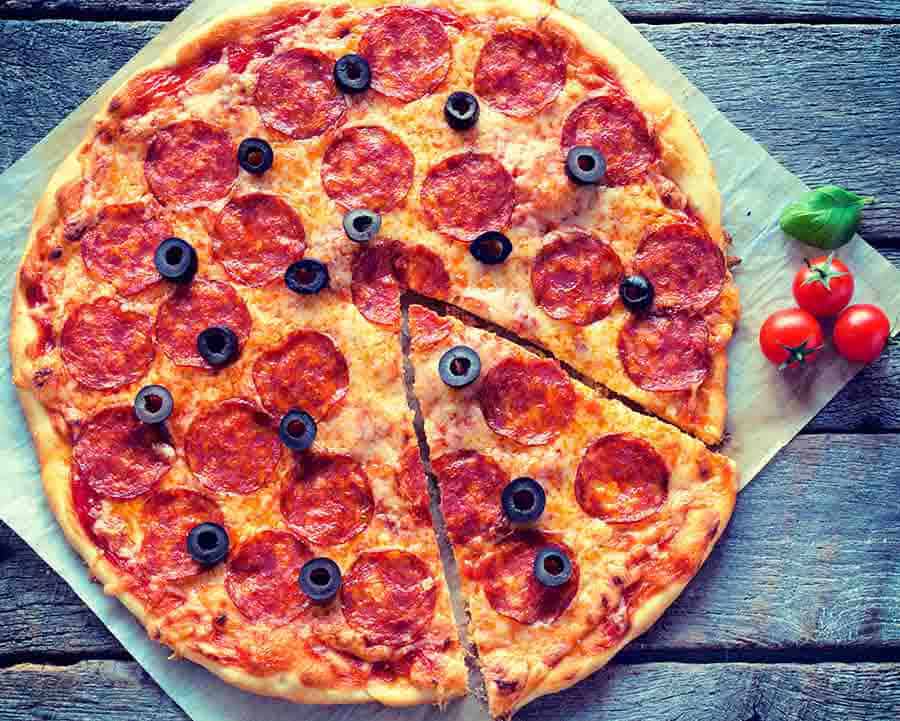 Pizza – I know some of you are probably thinking are you kidding me! Pizza can not be grilled! I assure you it can and it just might be your new favorite way to cook it! I have always been a fan of the fire roasted pizza, so this is very similar. Grab your dough, throw on your favorite toppings, top with the cheese, and toss it on the grill! Soon you will be eating gooey cheesy slice of pizza grilled just right! Think of taking your next homemade pizza night outside and discover a whole new way of eating your favorite pizza with your favorite people.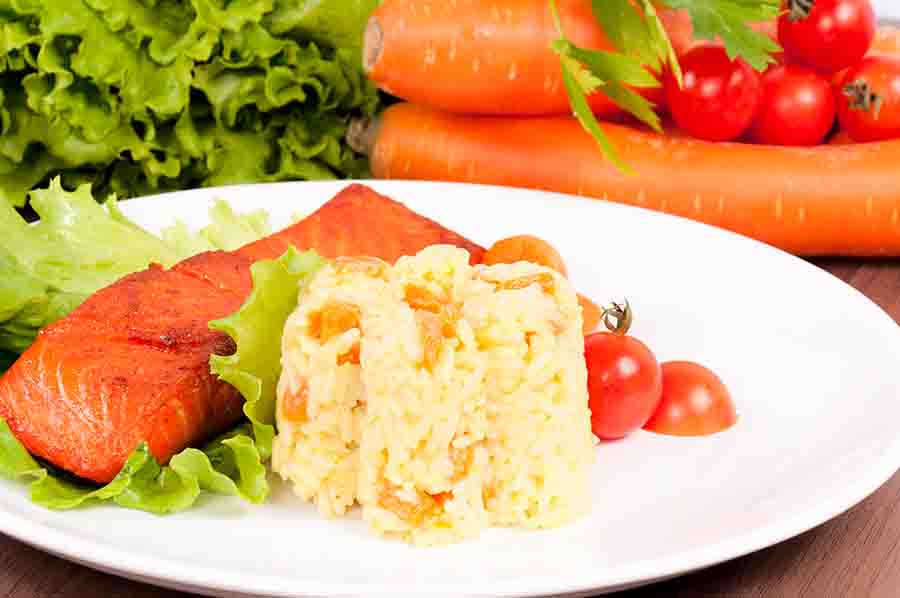 Salmon – Fish, in particular Salmon, is a great source of Omega-3 fatty acids. If you are a pescitarian then you have probably had salmon. It is delicious grilled with a bit of salt, pepper, and a squeeze of lemon juice. Salmon is one of my wife's favorite fish to eat. It has a nice light flakiness to the meat once cooked. You can add it to salads, wraps, or serve it alongside some warm rice and grilled veggies. You really can not go wrong with this tasty fish.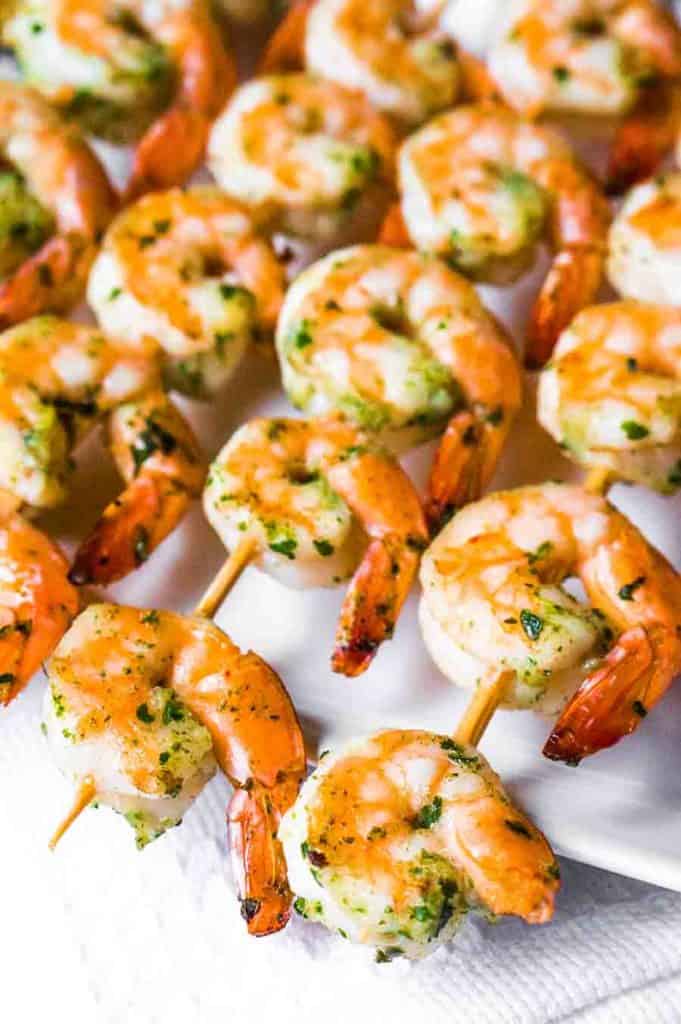 Shrimp – Shrimp is another easy item to grill. Shrimp pairs well with vegetables and fruit in kabobs. Just remember that shrimp cook quick, so make sure to pay attention and avoid cooking them too long. Shrimp is great in the summer time either served right off the grill or chilled and on a salad full of color! This shrimp grilling pan makes it easy to get it right every time!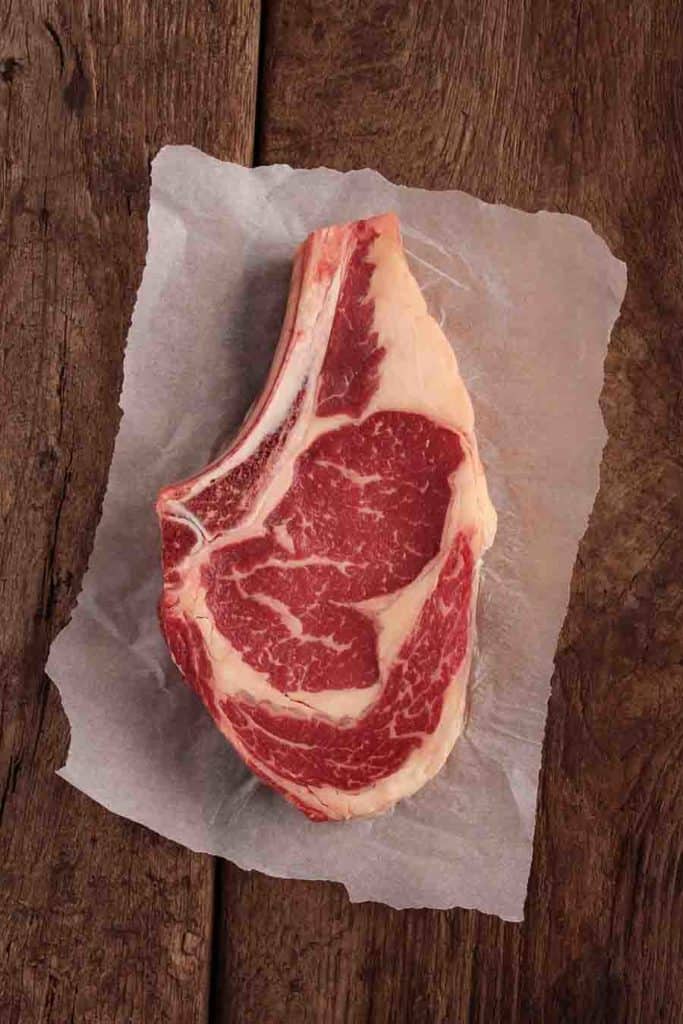 T-Bone Steaks – Now if you have not noticed I saved the beloved steak for the last of our 10 Best Foods to Grill. Steak is a family favorite around our house. There are several different cuts of steak you can choose, but I prefer to use the T-Bone steaks. There is something about having that bone in the steak that makes it turn out tender and juicy. Add your favorite seasonings and grill to your likeness! Steak goes great with just about anything! Just enjoy the camaraderie that comes along with grilling!
Grilling season is upon us and if that list did not get you in the mood for some outside fun with your friends and family then I do not know what will! Just kidding! Another plus to grilling outside is that the oven more than likely will not get turned on so the kitchen stays nice and cool. That is awesome especially during the hot humid months of summer that seem to drag on forever. Now you can sit back, relax, and enjoy a meal or two with your friends and family this summer with our 10 Best Foods to Grill. Do you have any other suggestions? We would love to hear from you! Drop us a comment below and until next time. Happy grilling!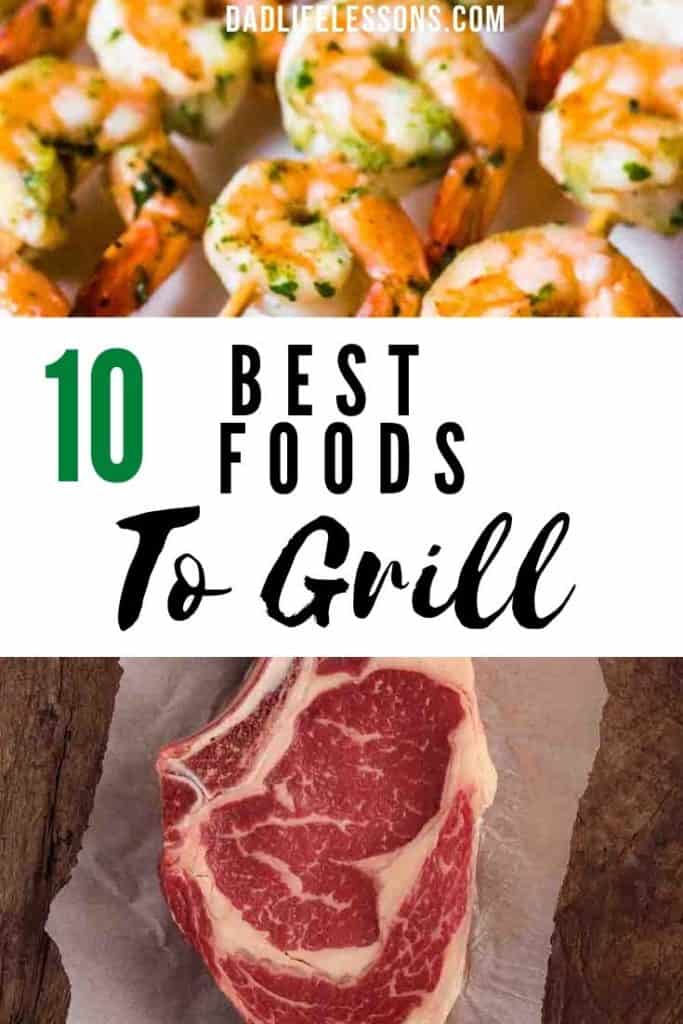 If you loved our 10 Best Foods To Grill, be sure to pin this to your favorite recipe board on Pinterest so you can find it again. Post a photo of your creation and tag us social media @DadLifeLessons. We love seeing people use our recipe ideas!
More Manly Meals:

Texas Caviar
Make Perfect Bacon in the Air Fryer!
Manly Chili
5 Best Meats To Grill
10 Manly Chili Recipes – Hearty & Filling