Meals for the family should not have to be boring or be on repeat every week of the month for every month of the year. Sometimes you just need a little something else to pull inspiration from for new recipes to enjoy. We have all been stuck in that rut, right? Since we all answered YES to that one, then you will want to keep reading as we have come up with 10 Easy Meals with Hamburger Meat, to cure your hamburger meat slump. Get ready to enjoy some mouth watering eats all while using the trusted ground beef.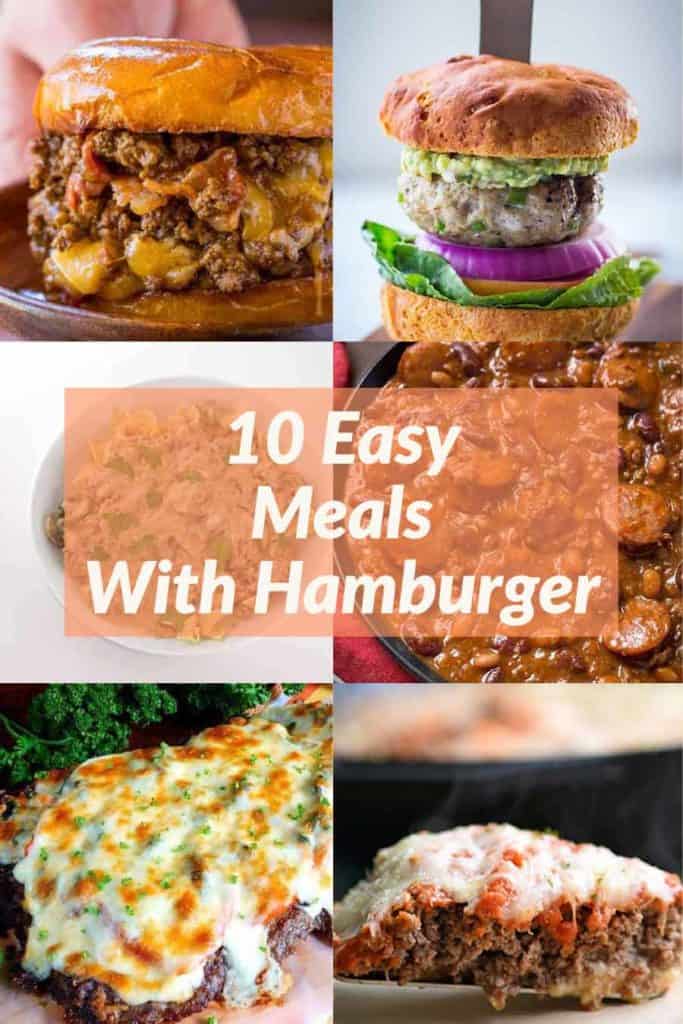 I like cooking with hamburger meat because it can be a base for so many delicious recipes. Tacos are great, but sometimes you just want to mix it up. These 10 easy recipes with hamburger meat will help you add variety to your meals while still being fun and easy. Without further ado let us get started on these tasty recipes.
10 Easy Meals With Hamburger Meat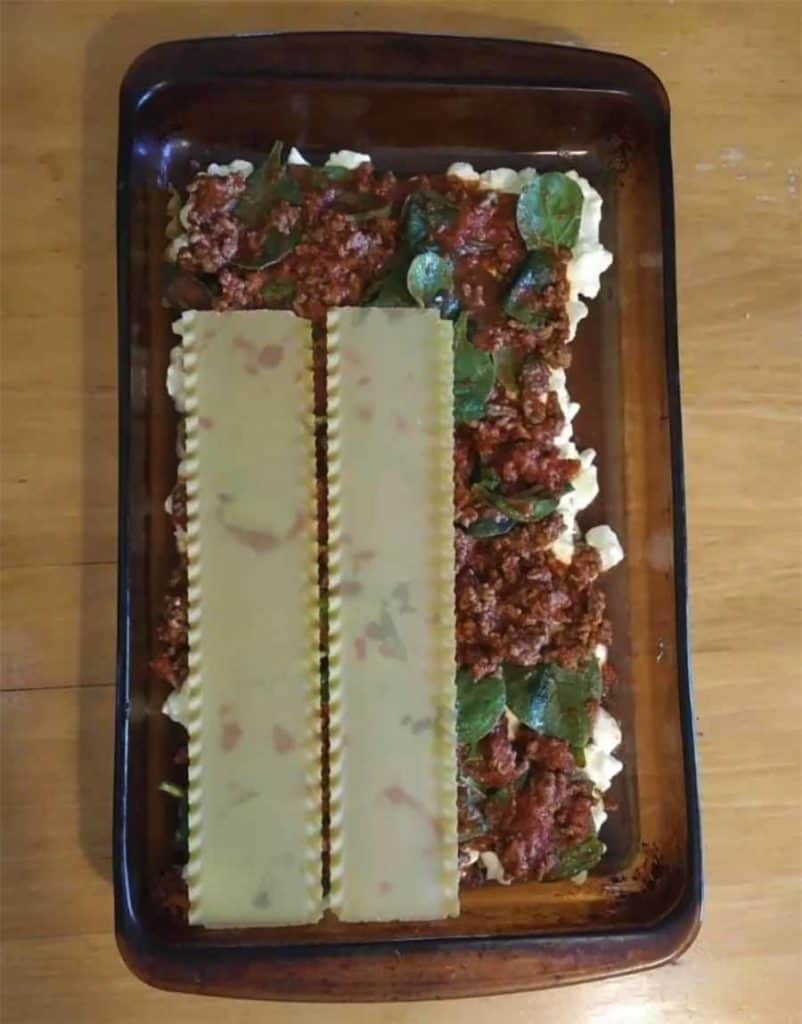 Easy Meat Lasagna by The curious Frugal
Lasagna is a good man meal! It is filled with cheese, noodles, some greens like spinach, and meat. It is an easy go-to dish when you need to feed your family. We all love comfort food and this dish will not disappoint! Depending on how much your family eats you might want to make double of this delicious dish.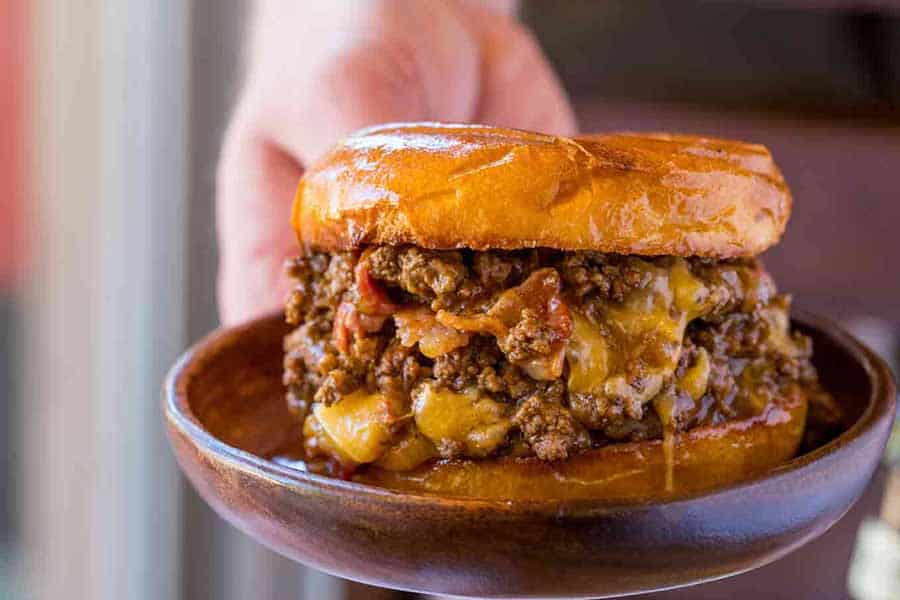 Bacon Beer Cheese Sloppy Joes by Dinner Then Dessert
Get ready to kick up your sloppy joes a notch with this recipe. Bacon Beer Cheese Sloppy Joes are going to be your family's favorite recipe. Do not worry as the alcohol in the beer cooks out of these sloppy joes, but leaves incredible flavor to every bite. Serve with your favorite chips or a salad. Who needs take-out these days?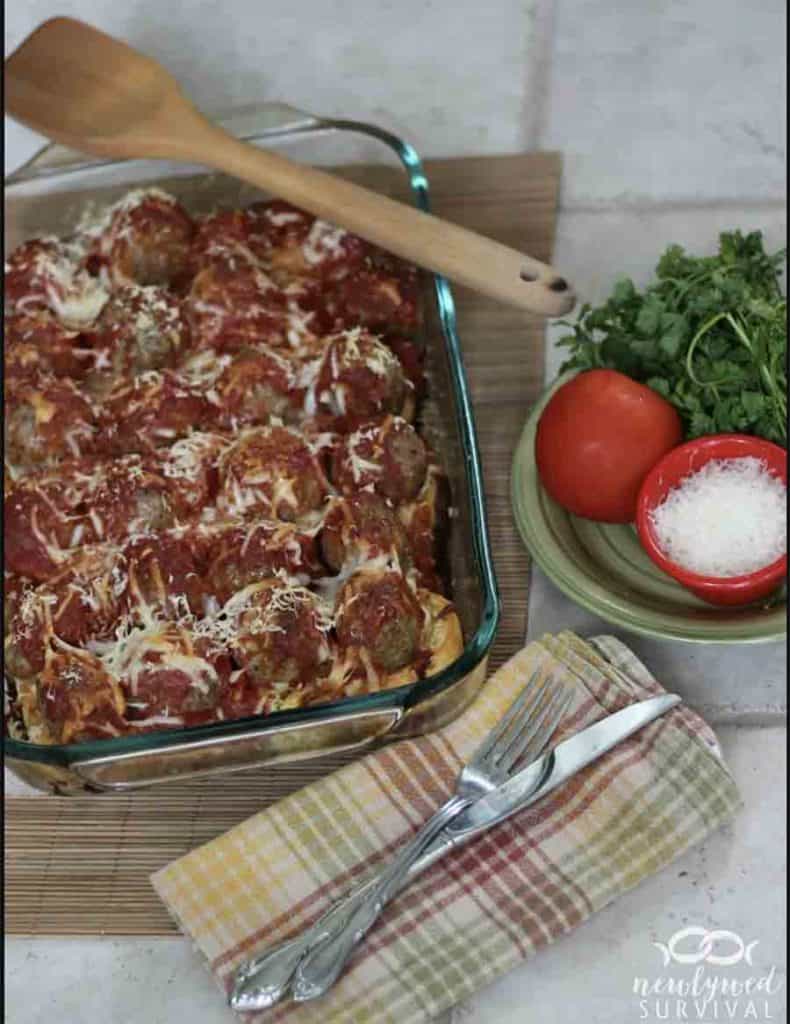 Easy Dinner Meatball Sub Casserole by Newlywed Survival
Moving right along with our 10 Easy Meals with Hamburger Meat. Do you love a good meatball sub? If so, then you are going to love this new take on an old favorite. This is packed with tender meatballs, gooey cheese, and good old Texas Toast! Grab your buddies for a game night or simply introduce this to your kiddos! Either way, this is going to be a huge hit all around!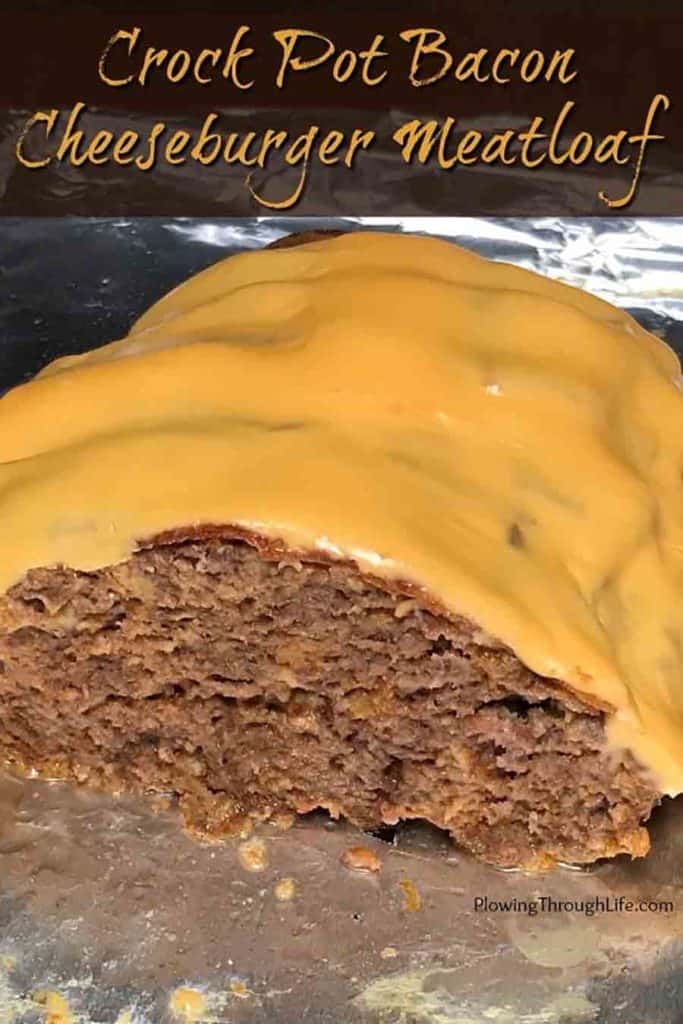 Crock Pot Bacon Cheeseburger Meatloaf by Plowing Through Life
Ok, anything made in the Crock Pot is going to be easy, delicious, and effortless. Have you ever had meatloaf? If not, do not get intimidated by it. Crock Pot Bacon Cheeseburger Meatloaf is a one pot dish that is good any time of day or year. Pair this with a great salad or maybe even some french fries.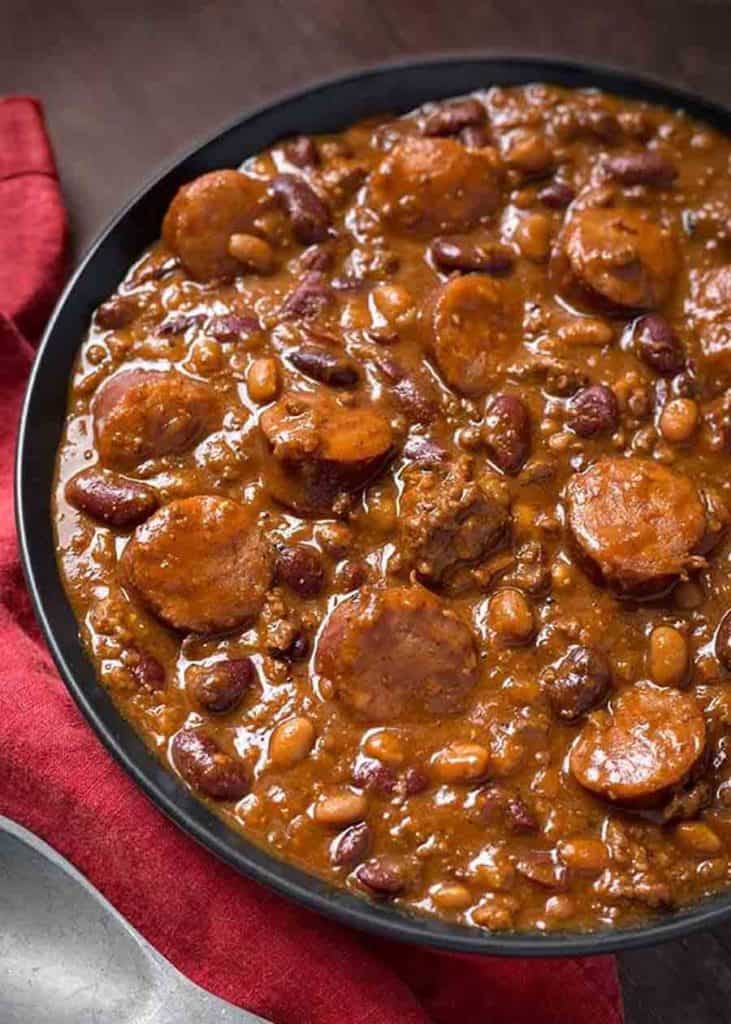 Instant Pot Cowboy Beans by Simply Happy Foodie
If you have an instant pot, then this is a must have recipes for your next tailgate. It is a one pot wonder that will wow the crowds and warm the soul. It has two kinds of beans, three types of meat, and a whole lot of flavor. It cooks in minimal time which makes this the perfect last minute addition to any table. It will be great served with fresh made cornbread. Yum!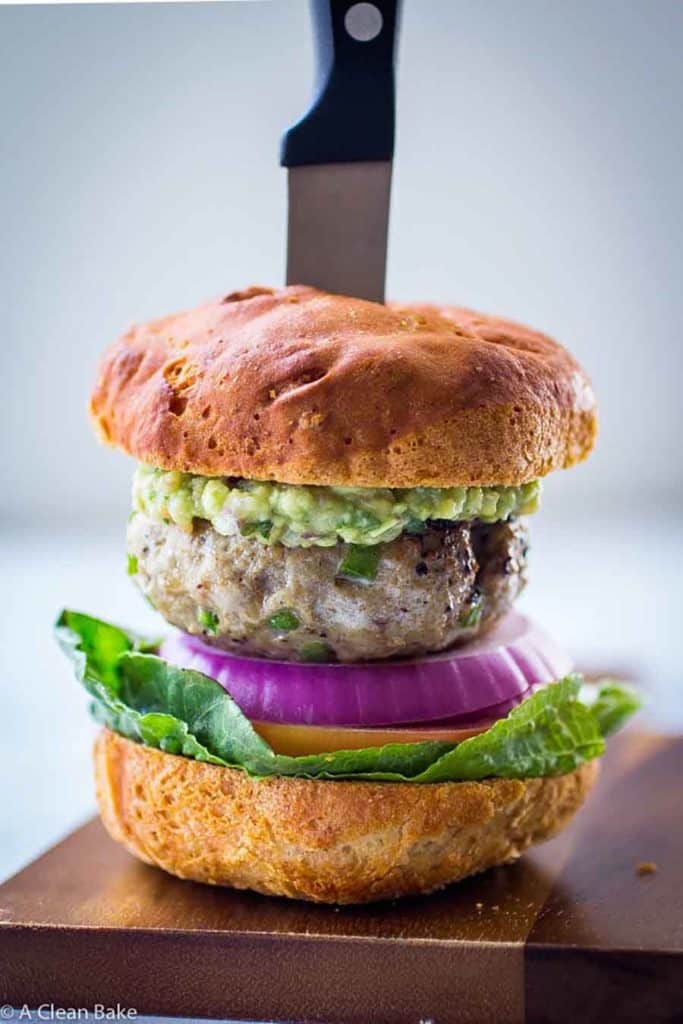 Jalapeno Burgers by A Clean Bake
Now it is time to kick it up a notch in our 10 Easy Meals with Hamburger Meat. Be the top chef with the flavor this one kicks out. You might not want to give this one to your children unless you know they love spicy foods. My kids might not like this, but my buddies gobble this one up!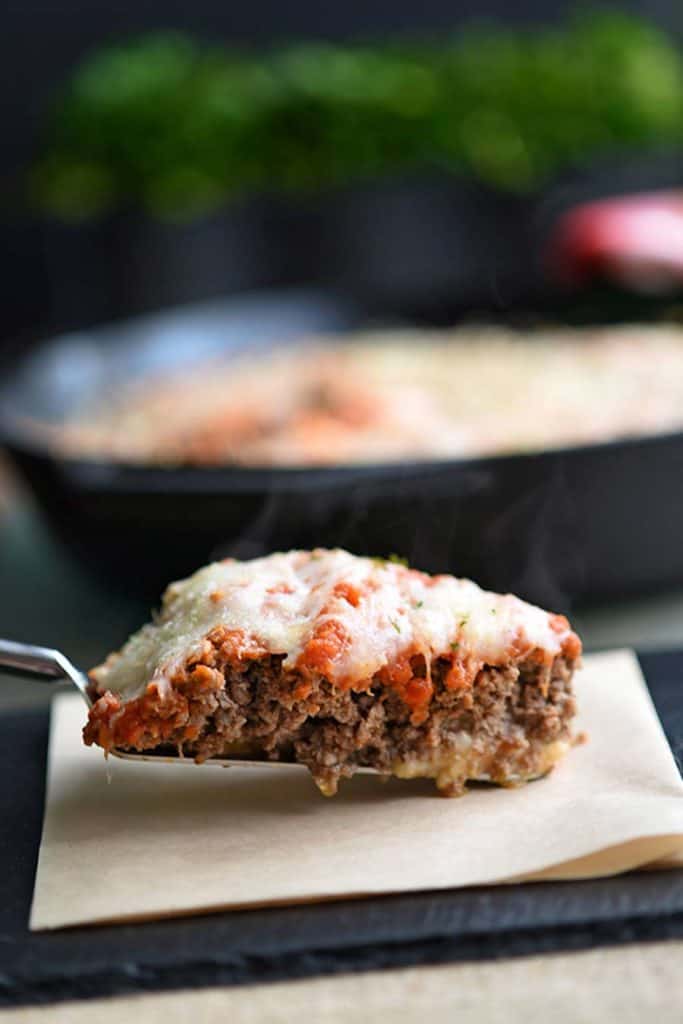 Meatza Pie by Mighty Mrs.
Have you ever heard of a Meatza Pie? I had not either until I ran across this. It is basically a huge pizza pie with lots of meat! You can use any meat you want like ground beef, ground turkey, or a mixture of meats like ground beef and pork sausage. Make this for a crowd or just your family. Either way, it is going to bring smiles to their faces and full bellies.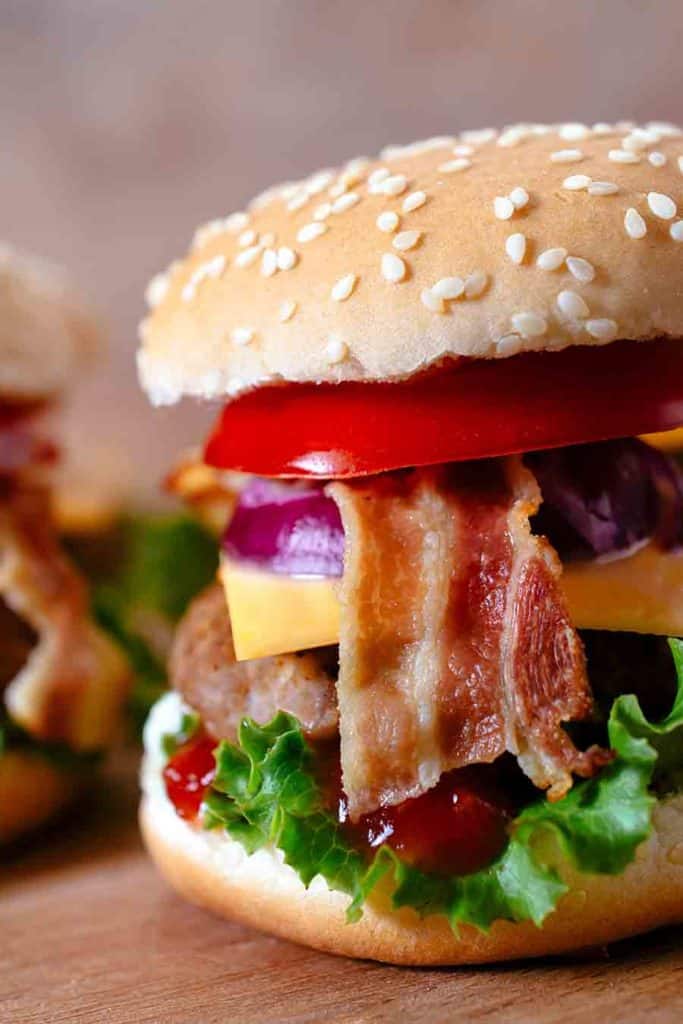 BBQ Bacon Burgers Cooked On A Discada by Rocky Mountain Bliss
BBQ, bacon, and burgers are one of my favorite go to choices of dinner time grub, but a discada? A discada is a recycled plow that has been welded and made to be used like a big wok. I love how all the grease just flows down to the center and does not end up hanging around your meat. Top your burgers with tomatoes, lettuce, onions, or anything else that tickles your fancy.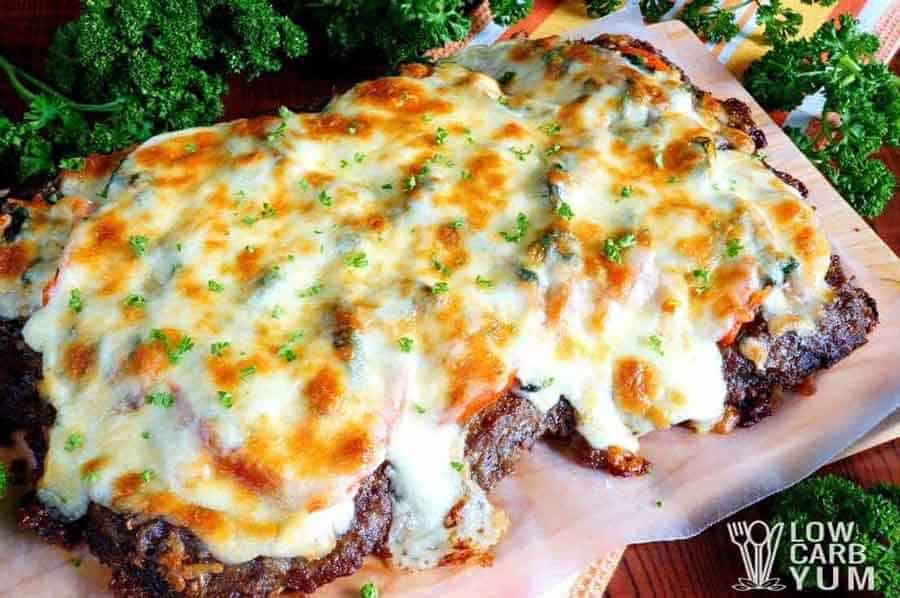 Spinach Tomato Meatza Pizza by Low Carb Yum
Looking for a low carb version of the meatza pizza? Check out this tasty looking recipe by Low Carb Yum for Spinach Tomato Meatza Pizza! My family loves pizza. Loves it so much that they could eat it everyday for the rest of their lives. With 10 Easy Meals with Hamburger Meat I try to switch it up a bit and throw in some tasty veggies!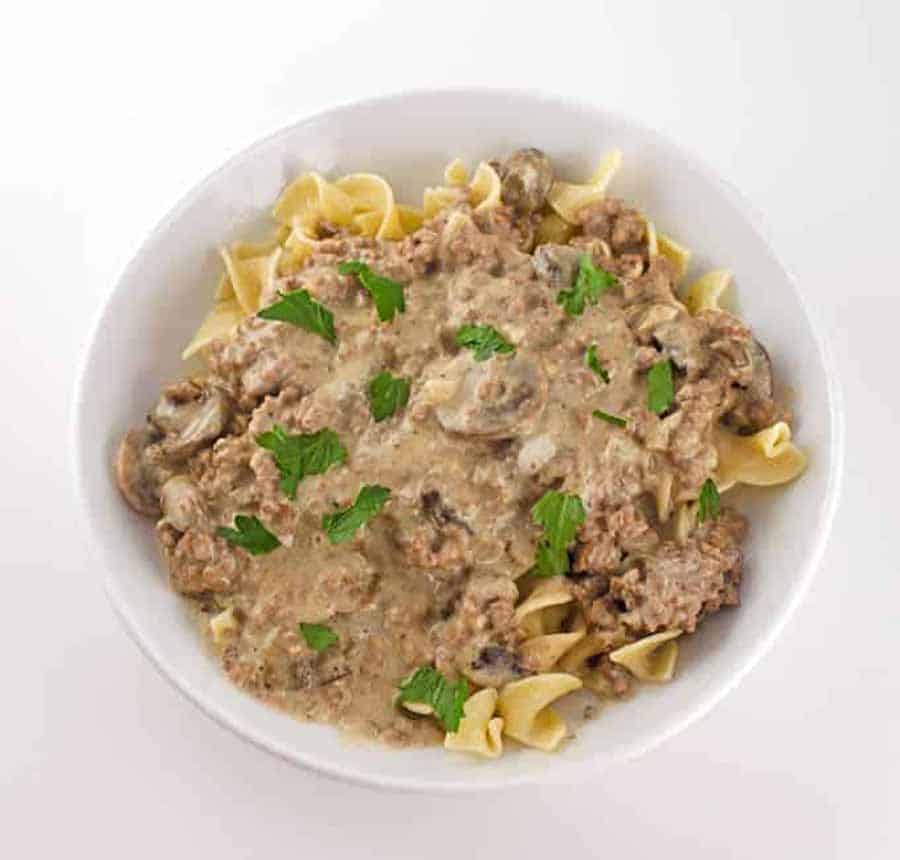 Beef Stroganoff Made With Ground Beef by Smart Savvy Living
Last but not least on this 10 Easy Meals with Hamburger Meat is the good and faithful Beef Stroganoff Made with Ground Beef. There is nothing I love more on a chilly night than a bowl of noodles topped with the creamy delicious flavors of the beef stroganoff. To make it fancy you can sprinkle some fresh chopped parsley on top. My family always comes back for seconds.
I don't know about you but I am getting hungry after reading this list of great of 10 Easy Meals with Hamburger Meat recipes. Whether you are a seasoned chef or a beginner, these recipes are easy to follow and easy to prepare. My family loves to try out new recipes from time to time so maybe yours will too! Cooking at home is always better than take out any day of the week, in my opinion. Try these out and let us know what you think? Do you have any go to hamburger meat recipes that you love? We would love to hear from you!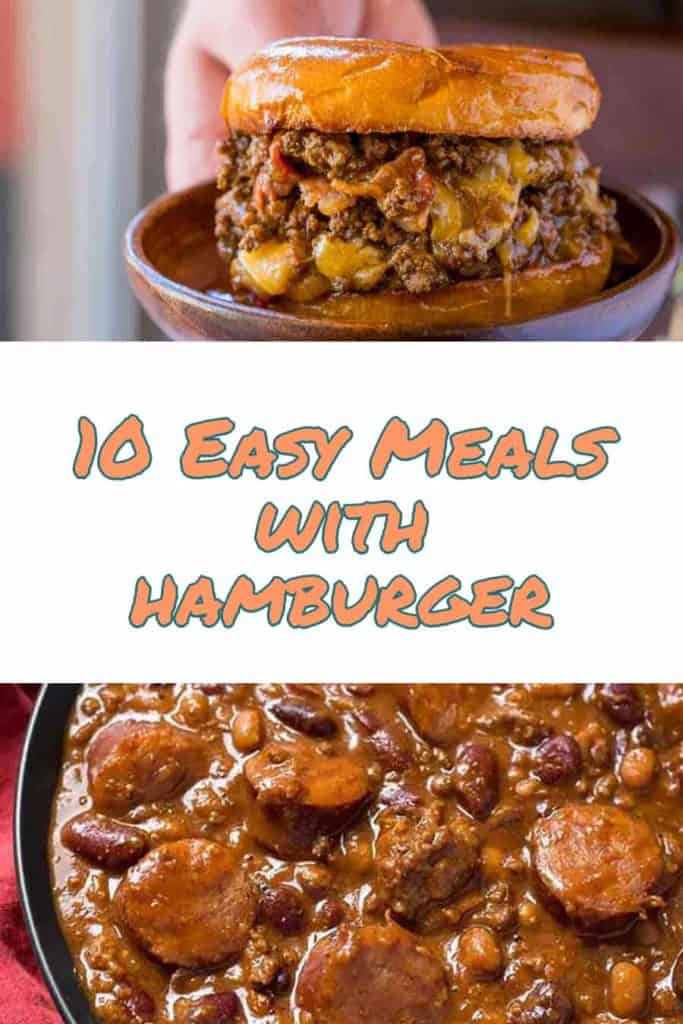 If you loved our 10 easy meals with hamburger meat, be sure to pin this to your favorite recipe board on Pinterest so you can find it again. Post a photo of your creation and tag us social media @DadLifeLessons. We love seeing people use our recipe ideas!
More Great Recipe Ideas:

10 Manly Chili Recipes – Hearty & Filling