Do you find yourself in the kitchen, off and on all day long, getting your toddler yet another snack? Some days all I do is feed them and wonder if it is healthy enough. So I decided that I would stop the constant grazing and start compiling and incorporating a list of 20 Healthy Snacks For Toddlers. Now when my children start asking for something to snack on I can confidently give them something that is not only healthy and nutritious, but also very filling!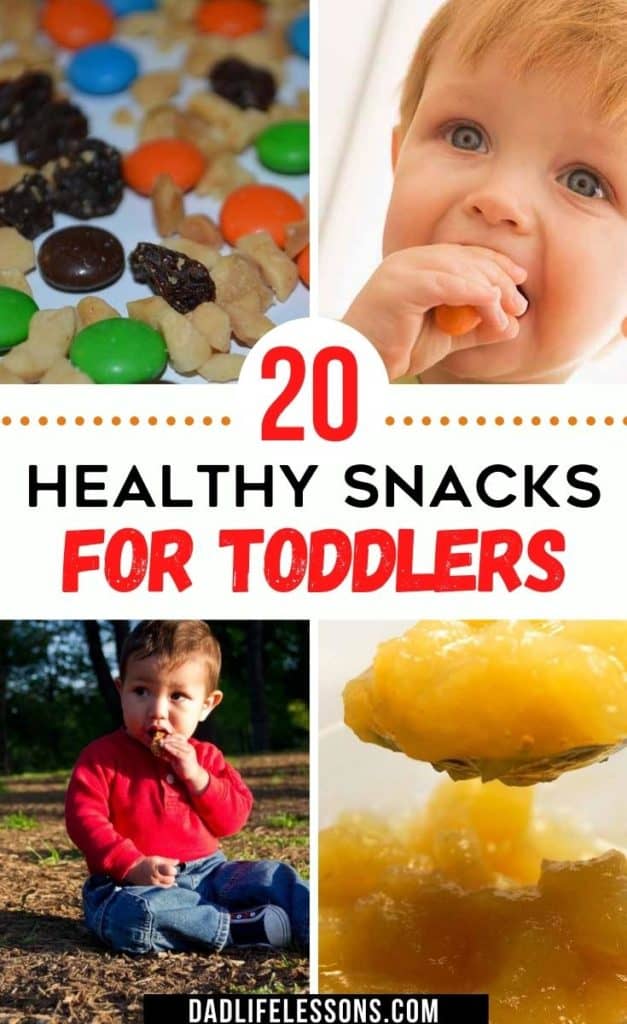 If you are looking for the same thing or new snacks to feed your toddler then I encourage you to keep reading! Do your kids have a love hate relationship with fruit and veggies? Mine were very picky and they all liked something different. Don't fret because if they don't like it this week give it a few weeks and try it again. Also it is always a great idea to arrange their food in a fun way or get them to help prepare it too!
20 Healthy Snacks For Toddlers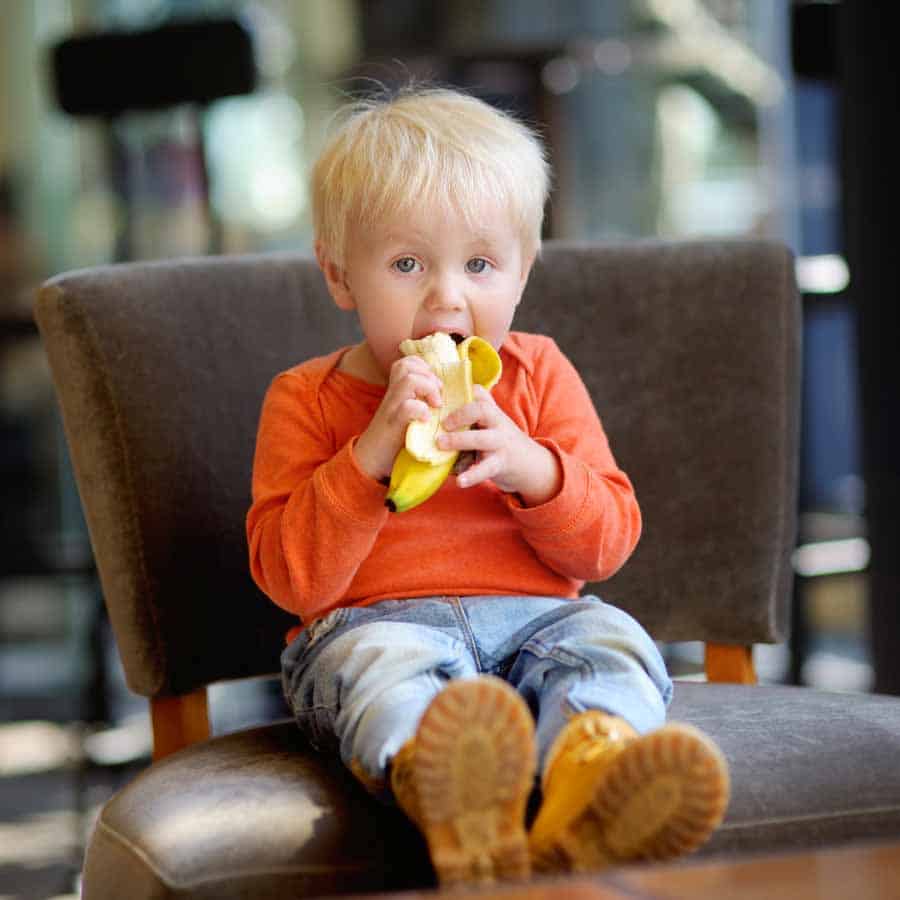 1. Bananas – Most kids will eat these but there is a handful that won't. Sometimes I had to get creative and I would spread a nut butter on a tortilla and place sliced bananas and then roll it up. Cut in slices and serve us as "sushi"! They would not only eat it all up but always wanted more!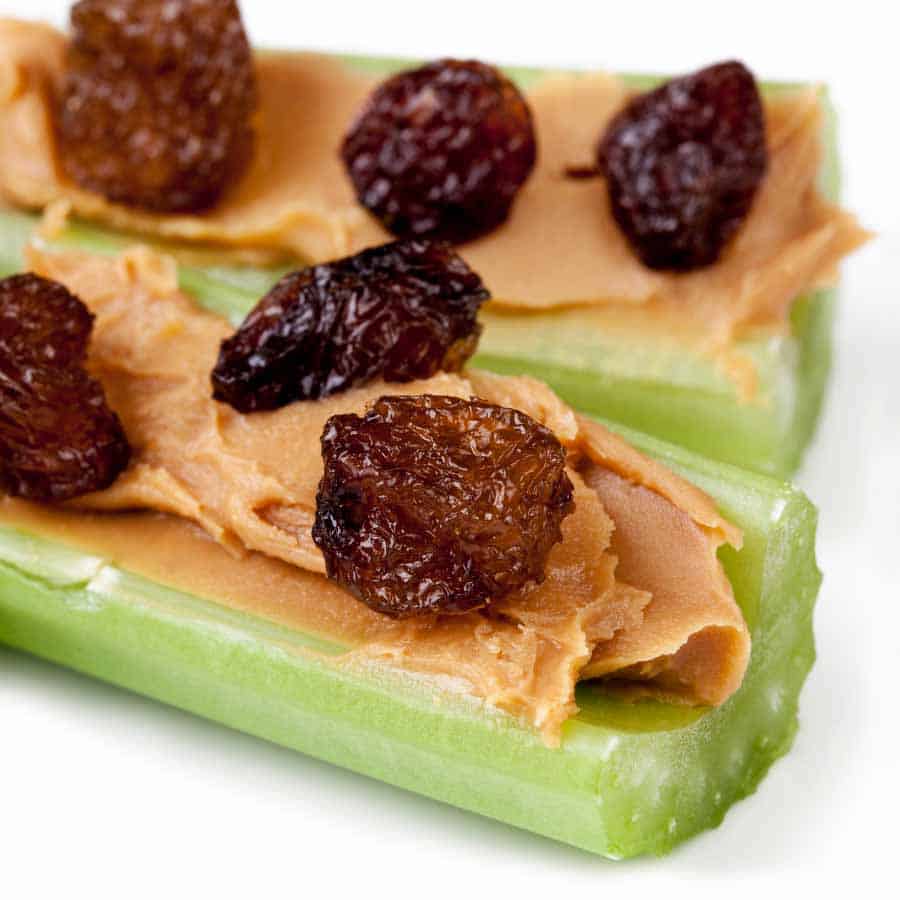 2. Ants on a Log – I still remember eating this as a kid. My mom would put peanut butter in the groves of celery and top it with raisins. My mom was smart when it came to feeding us kids with healthy snacks. Now we have the internet at our fingertips to help us!
3. Crackers and Cheese – Crackers are appealing to any age and come in a variety of flavors. There are some healthier choices when it comes to crackers too! Pair some tasty crackers with a stick of string cheese! Your children will have fun pulling off the string of cheese! I still do!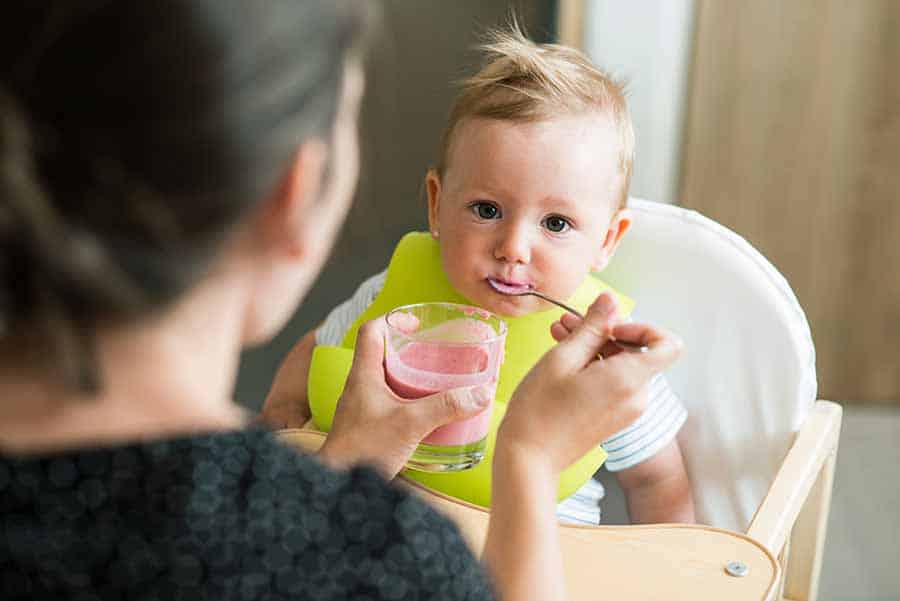 4. Yogurt – Next up on our 20 Healthy Snacks For Toddlers, we come to an easy on the go snack that won't break the bank. Whether you are a buy it prepackaged or use reusable yogurt pouches, the end result is the same. We are choosing healthy snacks for our toddlers instead of the alternative.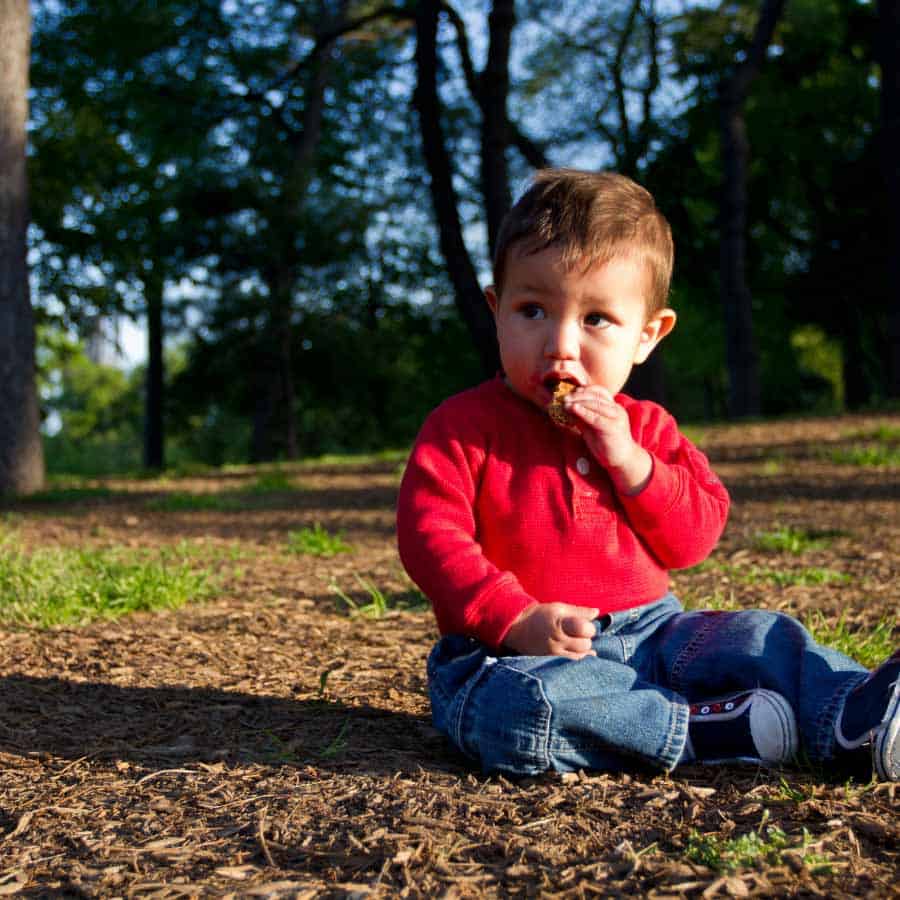 5. Sandwich Cubes – This may sound like a no brainer, but even taking a different healthy approach to a regular snack is another way to go. Grab a slice of bread and top it with a nut butter and banana slices or apple slices, cream cheese and cucumbers (one of my children LOVE cucumbers), or even just add honey. I know you are thinking, but that is just sugar, yes but using local honey has so many benefits and helps build up the immune system. Also it's a sweet cure for a sore throat. Make sure to cute the sandwich into fun cubes for your littles to gobble up.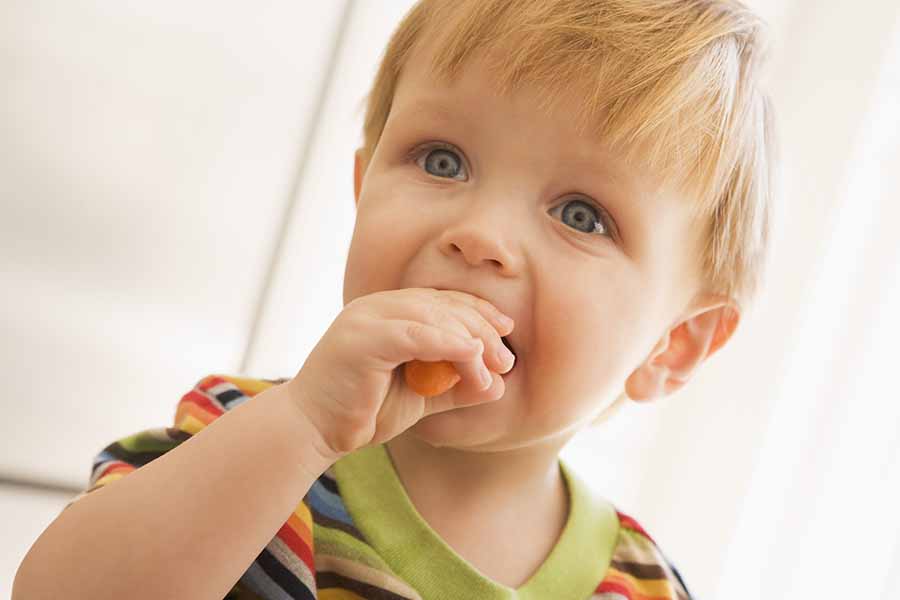 6. Hummus – Do your children love to dip their foods? Hummus is a great alternative to other unhealthy dipping options. You can find convenient little pre packaged cups of hummus at your local grocery store. Add in some veggies or veggies straws for a complete snack!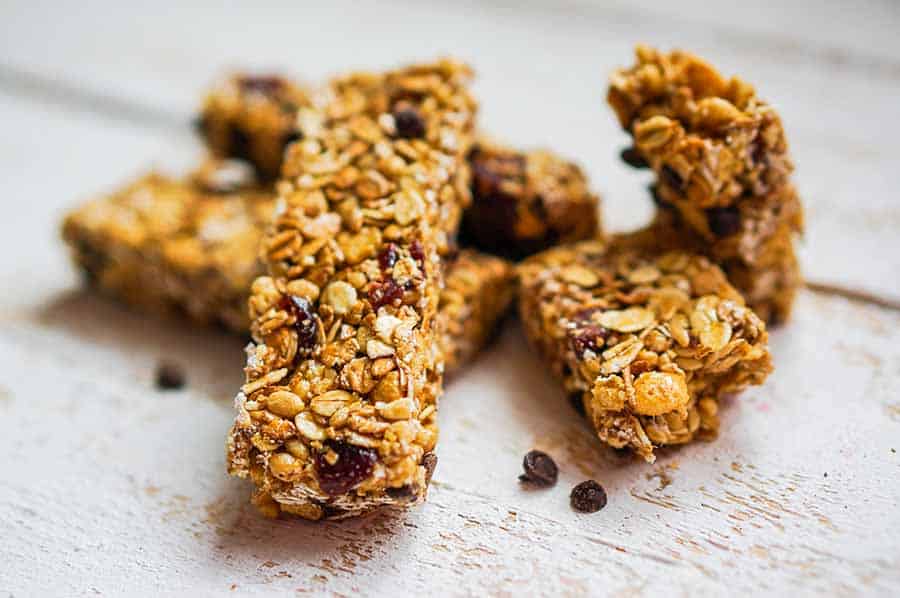 7. Granola Bars – My children love to eat things that make a mess! So granola bars granola bars are their favorite! The come in a variety of flavors and even some have dried fruit in them. Pick some up today that your toddler will enjoy!
8. Applesauce – Moving right along in our 20 Healthy Snacks For Toddlers, is applesauce. When my brother was little he would always want applesauce for his snack. Now a days there are a bunch of different flavors added to them and sometimes added sugar. Try to find the unsweetened variety and your own toppings to them. Cinnamon and a touch of brown sugar is good!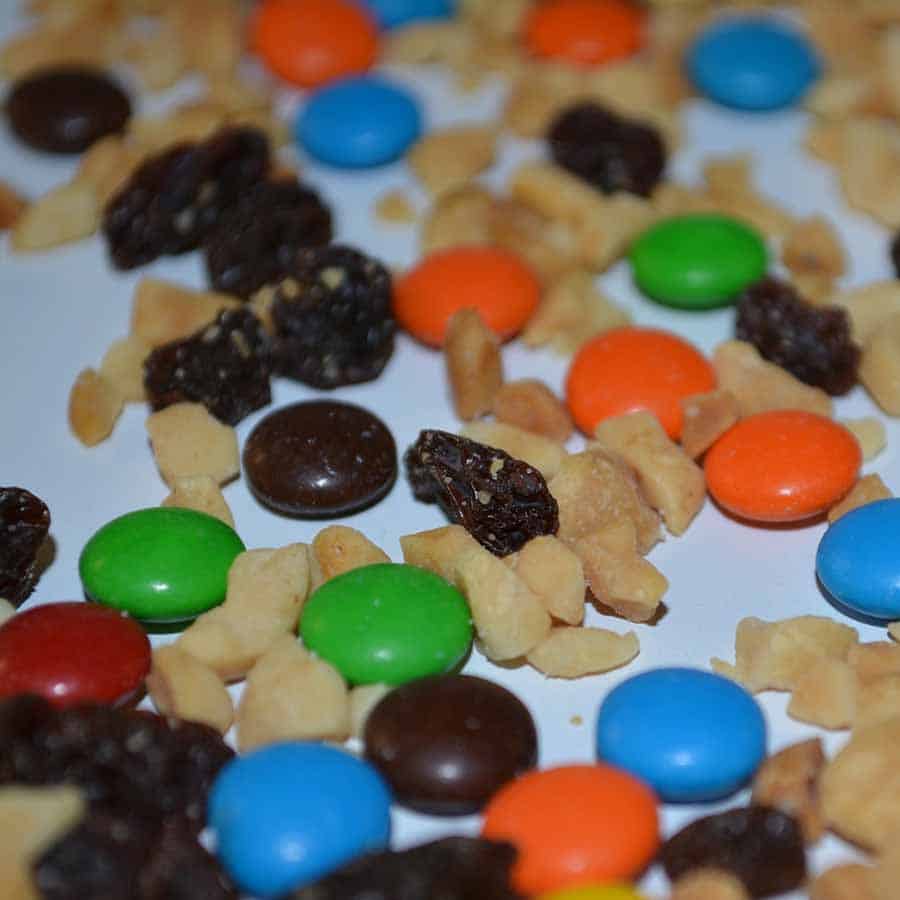 9. Trail Mix – Skip on the prepackaged snack packs and mix it up yourself. I have one child who does not like raisins and most all of the pre packaged trail mixes have them in it. Grab your favorites for healthy snack! Invite your toddler to help pick out and mix up this treat! They just might want to eat more since they got to help.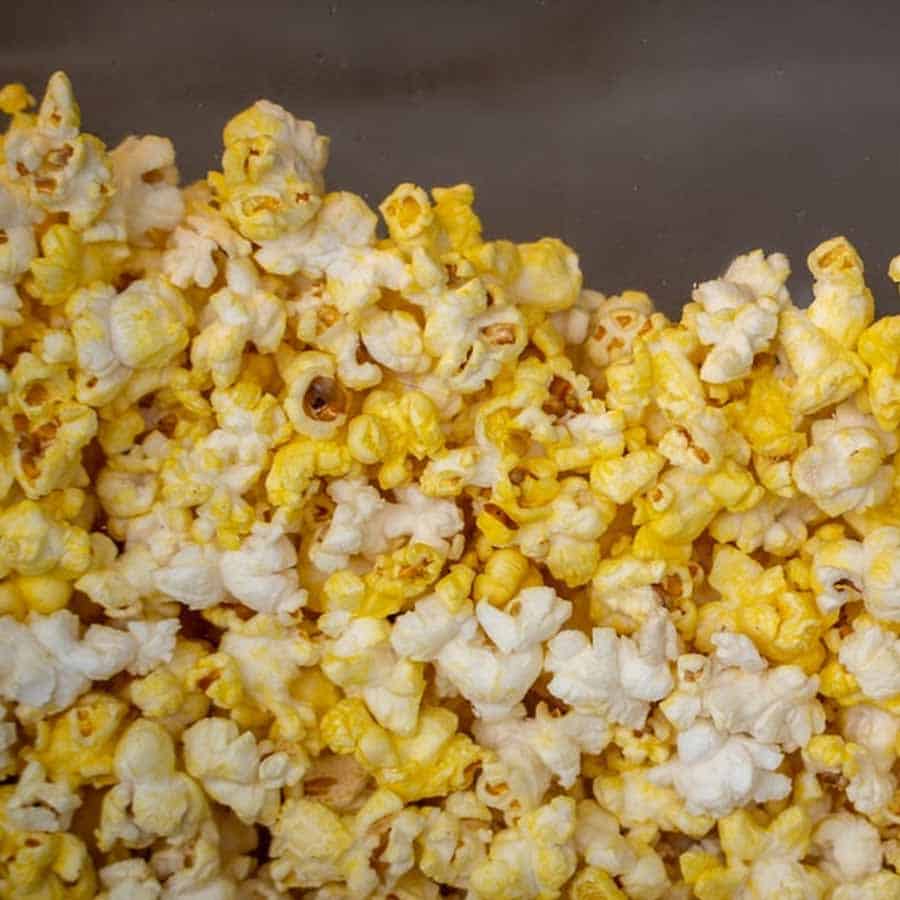 10. Popcorn – I make this one almost daily! Some of my children have dairy allergies and we can not use the microwaved variety. Many years ago a I learned to make fresh popcorn right on my stove! It's a quick and easy snack and you can eat a lot since the only ingredients are popped corn and a pinch of salt.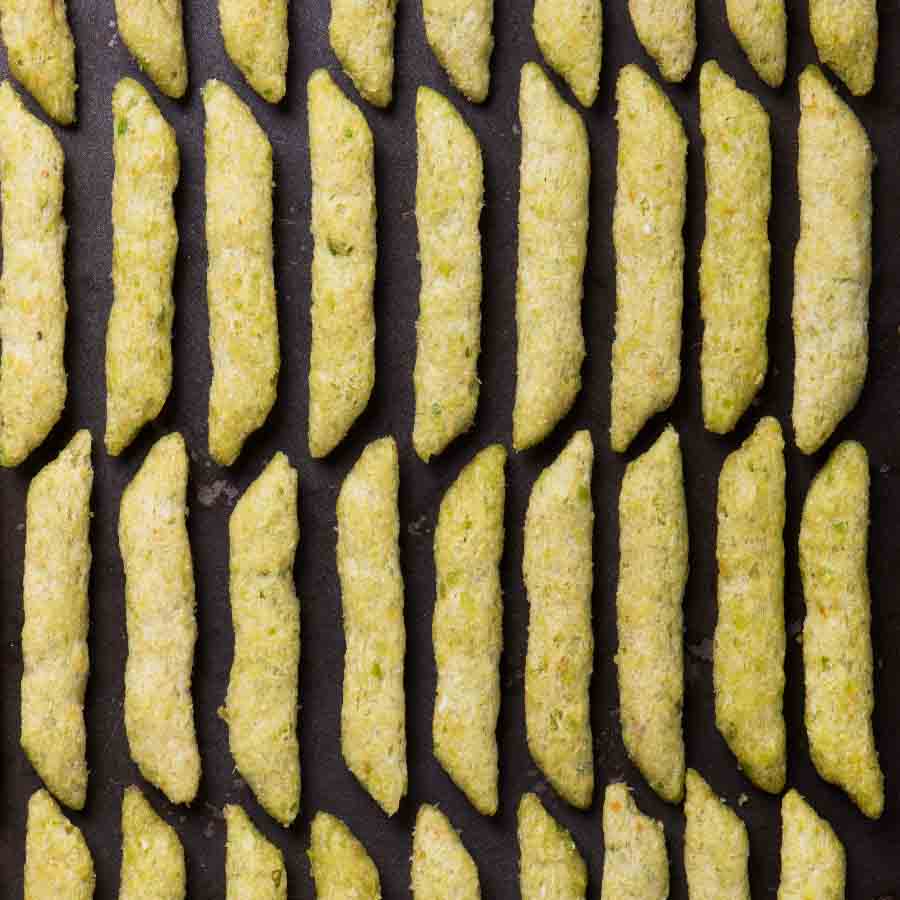 11. Snap Pea Crisps and Fruit – These easy to hold and eat snacks are perfect for busy toddler! They have just the right amount of salt and crunch. Pair with some fruit like apples slices, peaches, or some yogurt for a healthy and nutritious snack!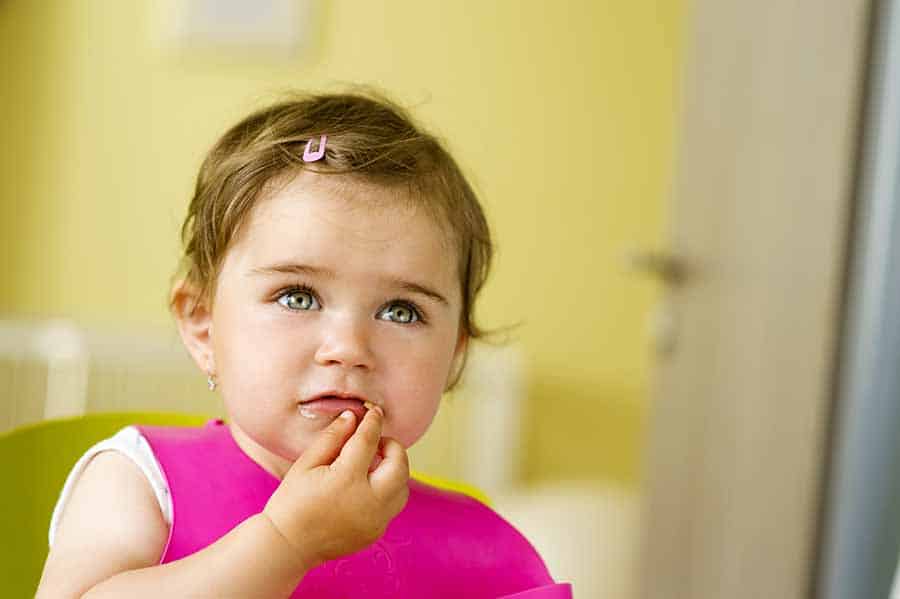 12. Dry Cereal – There are a bunch of healthy and nutritious cereals available at your local grocery store. I love to take KIX and or Plain Cheerios and add some nuts and dried fruit to it. My children think they are eating candy sometimes! They eat their snack and and it is healthy! That is a win/win in my book and why it made it on our 20 Healthy Snacks For Toddlers!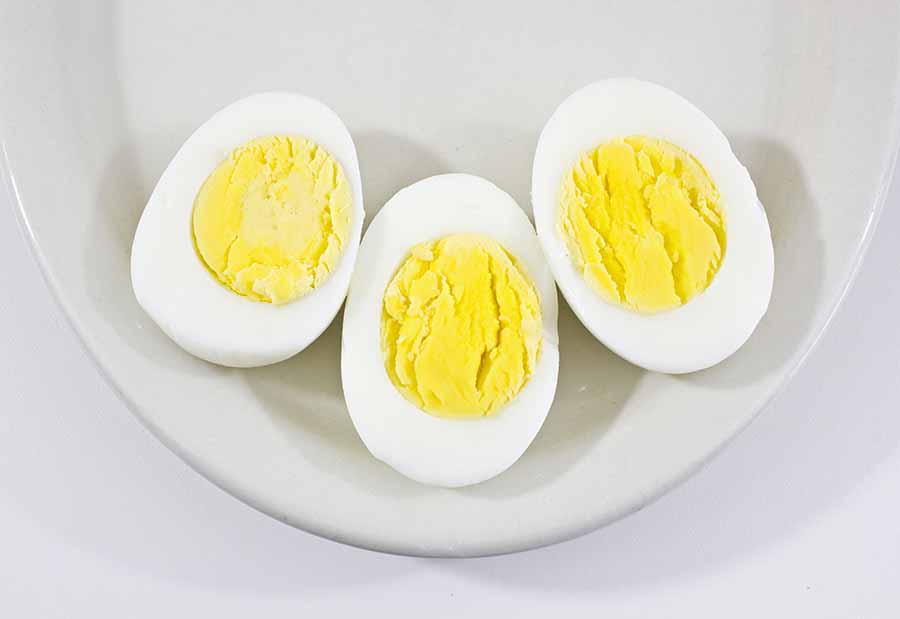 13. Hard Boiled Eggs – Short on time but need a healthy protein packed snack? Try some hard boiled eggs. These can be made the night before so they are ready when hunger strikes your toddler. You can add a pinch of salt and chop it up and serve with some carrot sticks.
14. Frozen Yogurt Melts – These take a little bit of prep but they are a favorite in our house. Even us parents snag a couple here and there. You can take store bought yogurt and squeeze little drops onto a parchment paper lined baking sheet. Pop them in the freezer until firm and them serve them to your toddler. Change up the flavors by using strawberry, blueberry, peach, or any other ones of your choice.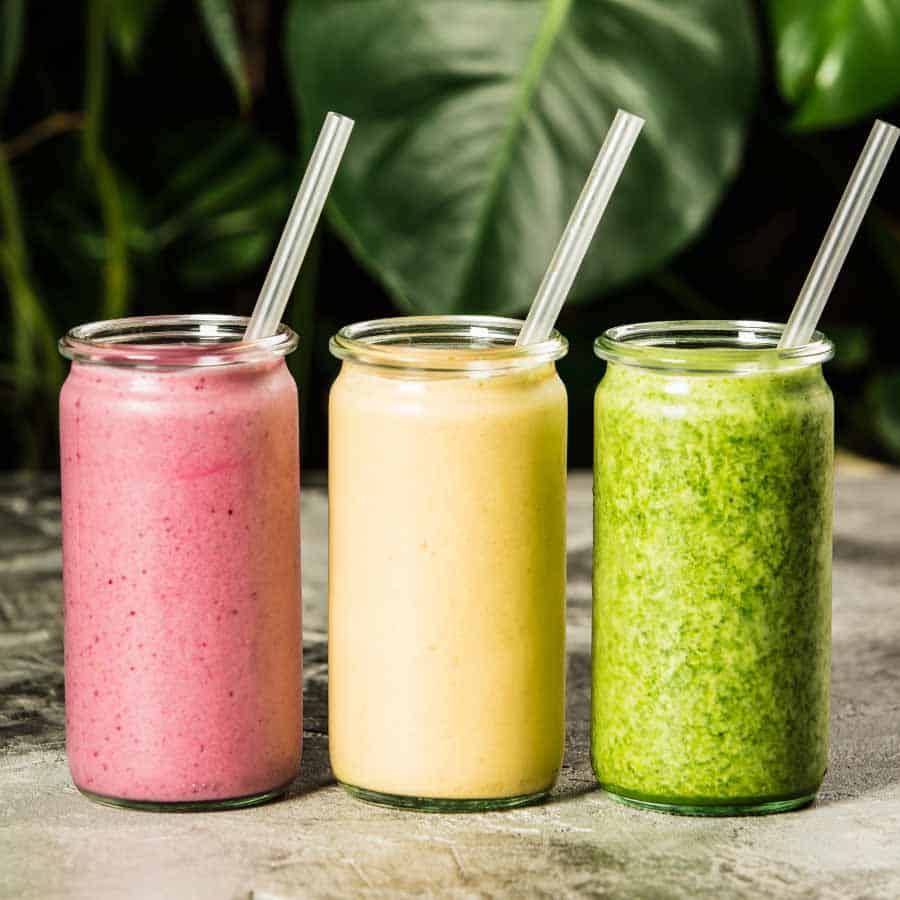 15. Fruit Based Smoothies – Smoothies are a great way to get a lot of fruits into a yummy drink your toddlers will not want to put down! One of our go-to smoothies is full of strawberries, frozen bananas, a bit of nut butter, and a splash of almond milk. You make make this more a tasty morning smoothies by substituting almond milk for some orange juice! You might want to make a double and have some for yourself too! Leftover freeze great for a late afternoon icy treat.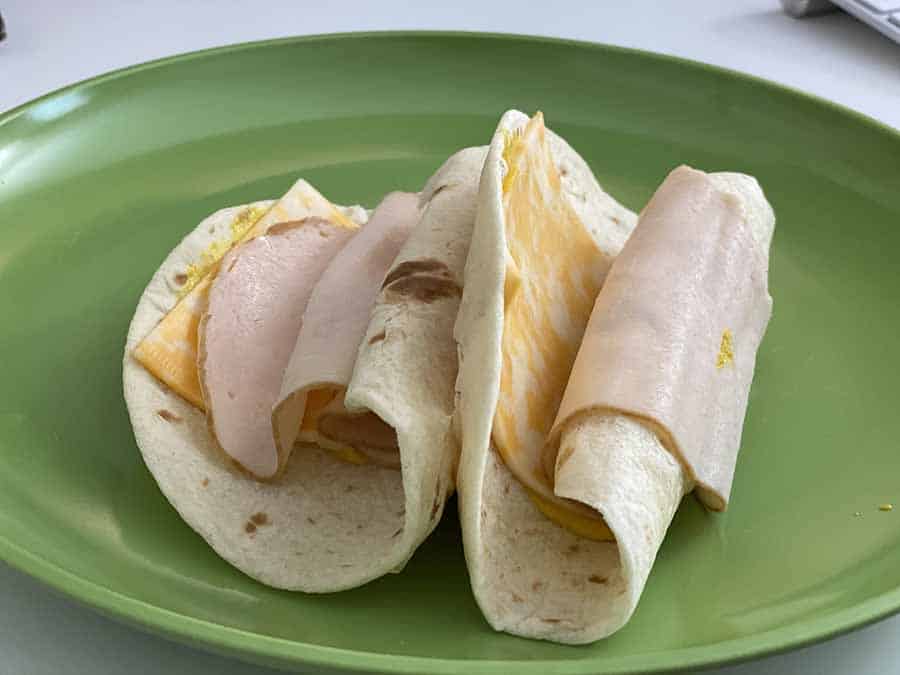 16. Turkey and Cheese Roll Ups – These are great to make ahead as well so you are well stocked with easy to grab snacks for your little tyke. Simply stack up sliced turkey and cheese and roll up. Happy toddlers make happy mommy's and daddy's!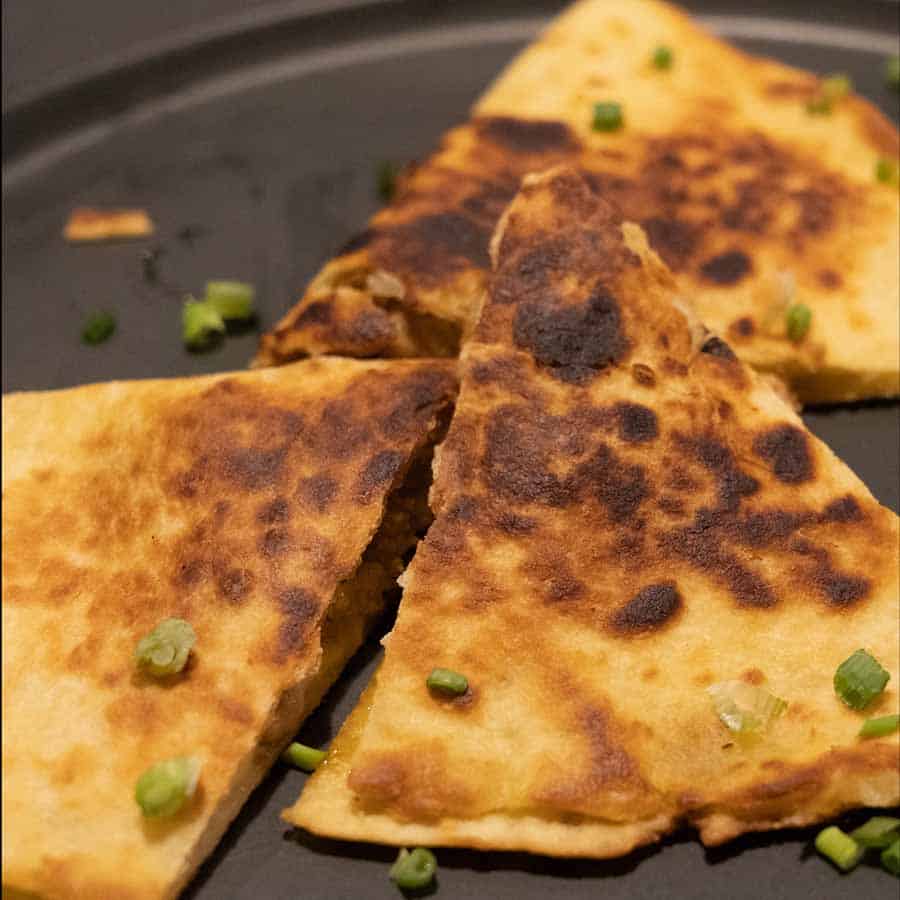 17. Cheese Quesadilla – Do you kids ever hit a growth spurt out of nowhere and they are feeding machines almost 24/7? If so then grab a whole wheat tortilla and some shredded cheese and make them a delicious and quick snack to satisfy their little bellies.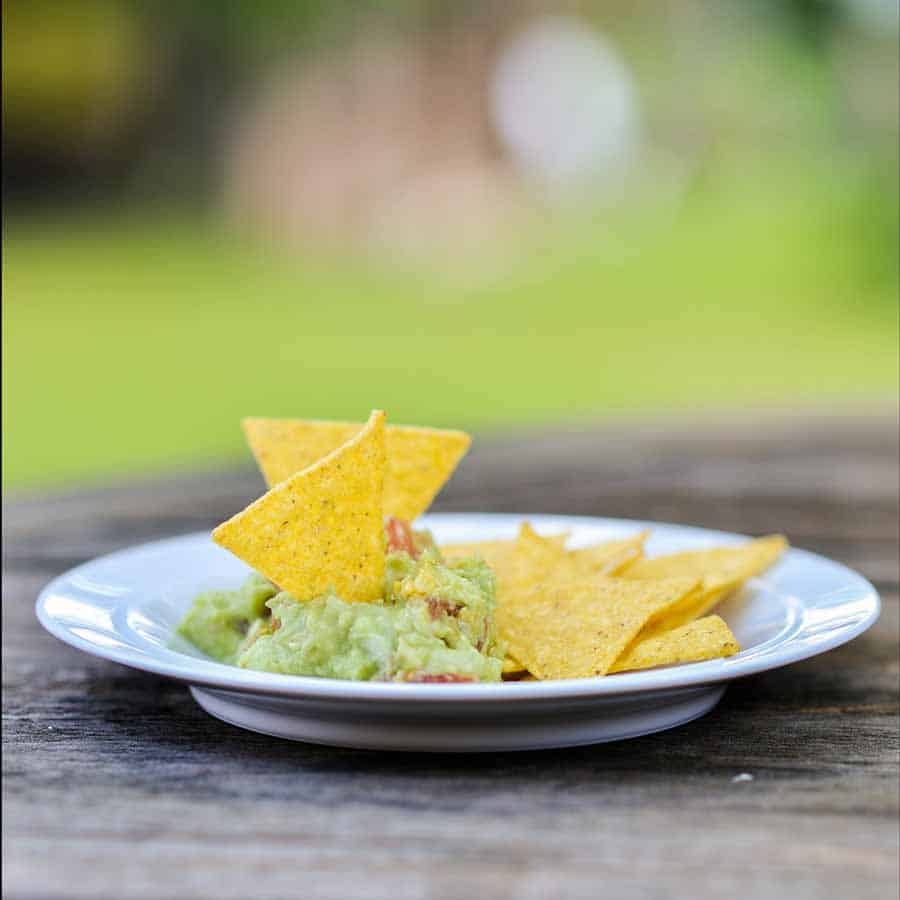 18. Guacamole and Whole Wheat Crackers – Dipping food are still one of my children's favorite way to eat food. I really can not blame them and I love the same! You can either buy pre packaged guacamole or make it with a few simple ingredients at home. Serve with a few whole whole wheat tortillas.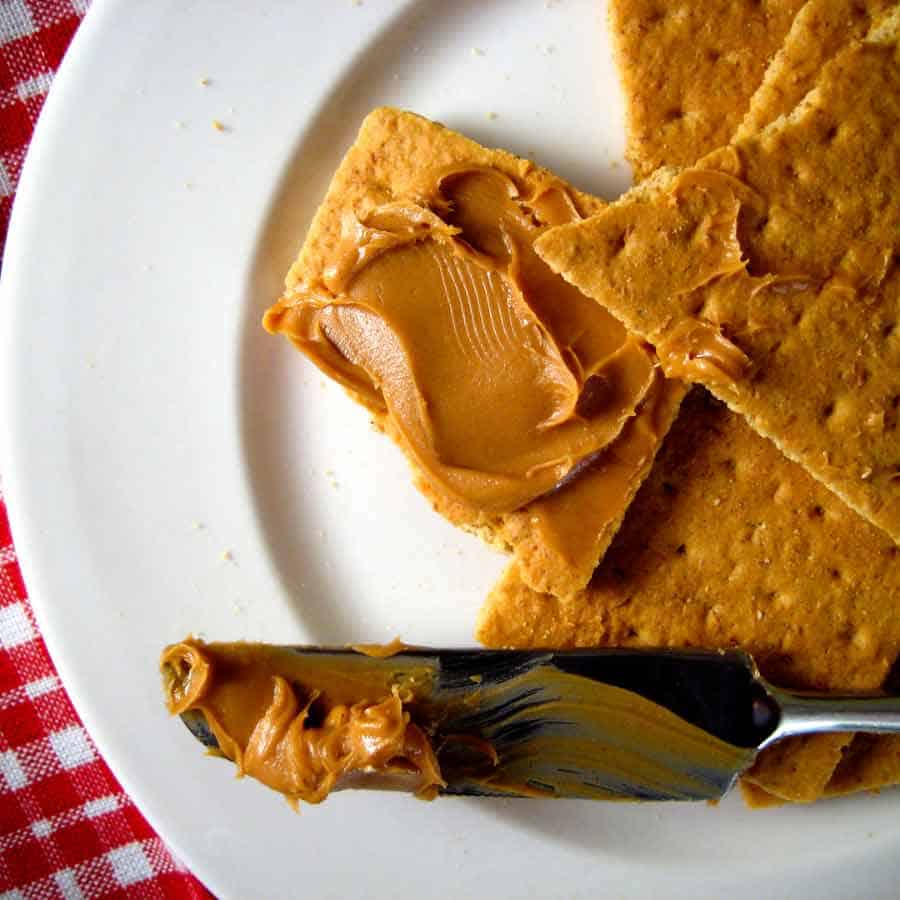 19. Graham Crackers Topped with a Nut Butter – Combining their favorite food takes their snack to the next level. The graham crackers satisfy their sweet tooth while the nut butters pack on the protein and stick to their bellies, for a little while at least.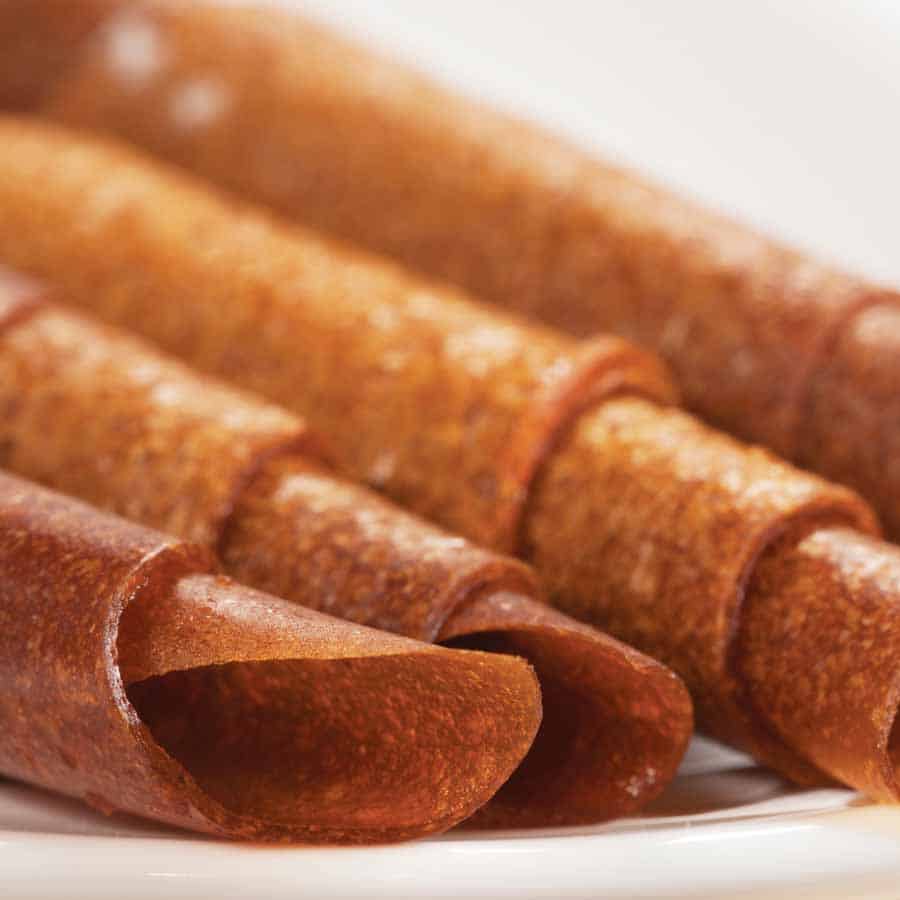 20. Fruit Leather – Yes this is a real snack and no it is not actual leather. Fruit leather is made by pureeing fresh fruits and spreading the mixture out onto a silpat and cooked in the over on a lower temperature for a few hours. It turn this delicious fruit into homemade fruit roll up without all the added sugar! Yum! Strawberry banana are our go to flavors!
Ok, is anyone else getting hungry? A lot of these snacks can be made either the night before or while your precious babe is sleeping for naptime. We all want what is best for our growing toddlers and since they eat all the time, why not fill them up with healthy and nutritious snacks. There are too many unhealthy options out there that we all, even on occasion, pick up for their convenience. Take some time and prepare these 20 Healthy Snacks For Toddlers so you will never have a moment where you just gave them some chips and sugary drink. Well, my littles one are waking up now, time to pull out a healthy snack to keep them energized for the rest of the day…or at least until the next snack or meal time!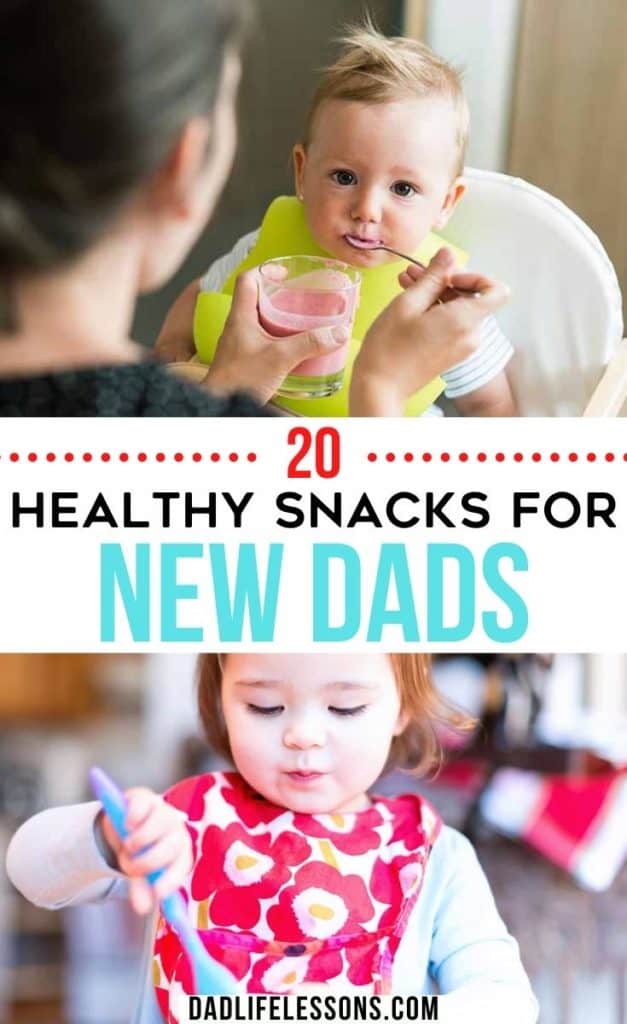 If you loved these 20 healthy snacks for toddlers, be sure to pin this post to your favorite Snack Pinterest board so you can find it again fast when you're ready for snacks! Post a photo of your creation and tag us social media @DadLifeLessons. We love seeing people use our recipe ideas!
More Fun Snack Ideas:

16 Super Fun Snacks For Toddlers
20 Bento Boxes from Amazon to Make Lunch More Fun
15 Cheap or Free Fall Activities For Kids
20 Fun Games to Play with Kids Indoors
20 Dinner Time Questions to Get Your Kids Talking