It's that time of year again for backyard grilling to really pick up. In a lot of cases, dads and grilling are two of those things that simply go hand in hand. Even the dad who isn't that into spending time in the kitchen can be found in the backyard on a nice day tending to his grilling. That's why we are bringing you 10 Must Have Grilling Accessories for Dad!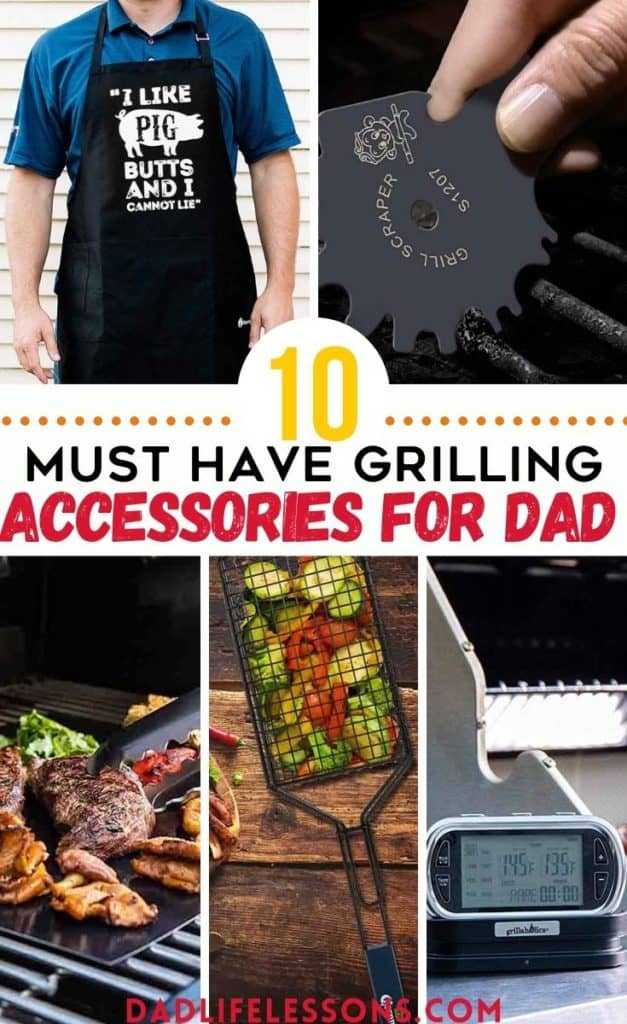 Often times, the art of grilling is so much more than a way to get dinner on the table—it's really more of a pastime or hobby. And while you can get by with a simple grill alone, it's always fun to try out new accessories or gadgets. Be sure to check out these 10 Must Have Grilling Accessories for Dad either for yourself or for the perfect Father's Day gift.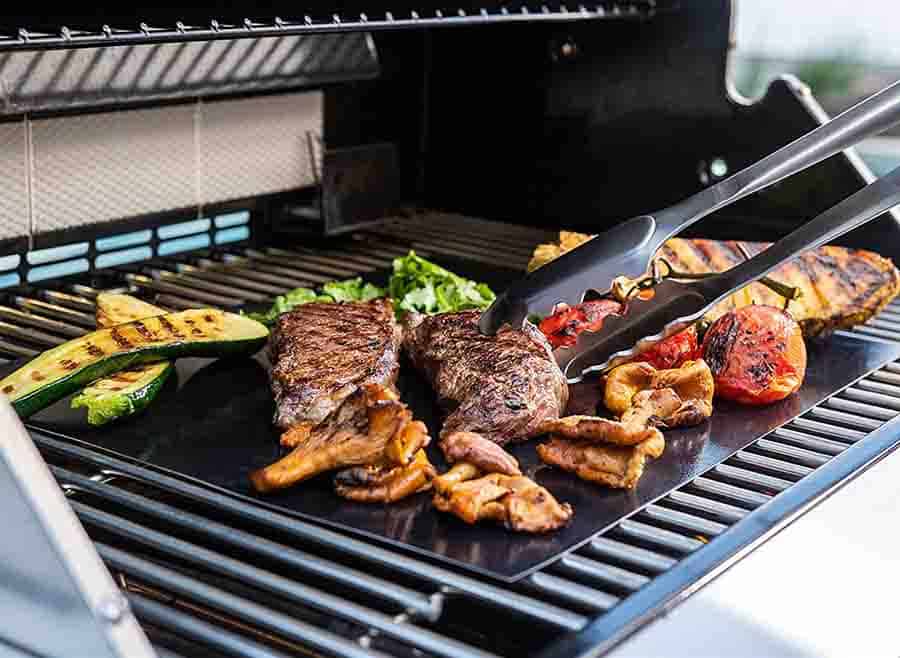 Grilling Mat – A grilling mat has many perks—you can grill items without fear of them falling into the grill, you can avoid flair ups, you won't deal with food sticking onto the grill grates, etc. And as an added bonus, most grill mats are super easy to clean by simply sticking it in the dish washer. This flat surface will open your grilling world up to a whole new range of possibilities!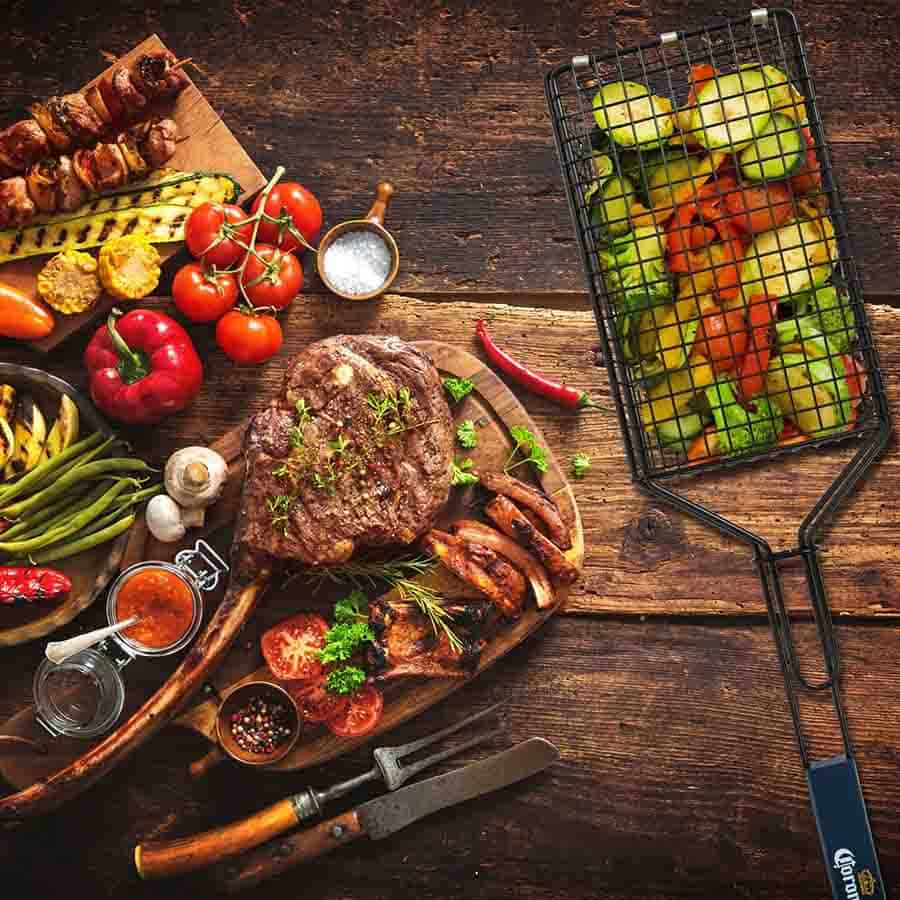 Grilling Basket – You can load a grill basket up with meat, veggies, shrimp—anything that fits! Baskets come in a variety of shapes and sizes so you can simply load them up and place over any kind of grill for an easy and delicious side or main dish.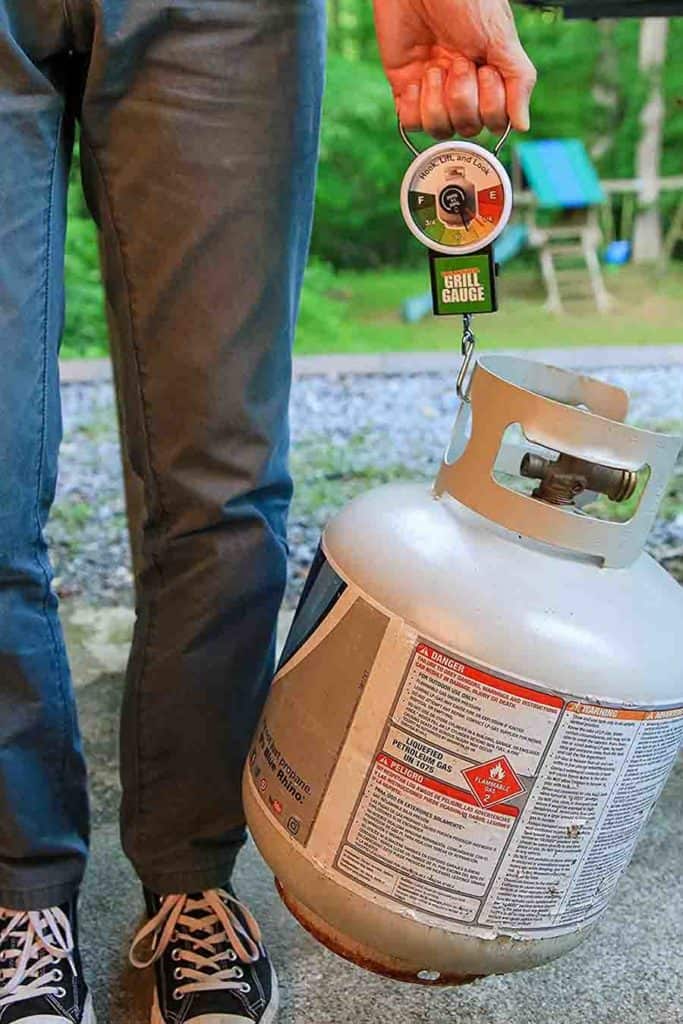 Propane Tank Scale – For all you gas grillers out there, have you ever wondered if you have enough propane left for one more grill session? It can be hard to judge based on weigh alone and even the most experience grillers have probably misjudged a time or two. This handy scale allows you to see how much propane you have left so you can limit waste and get the most out of your tank!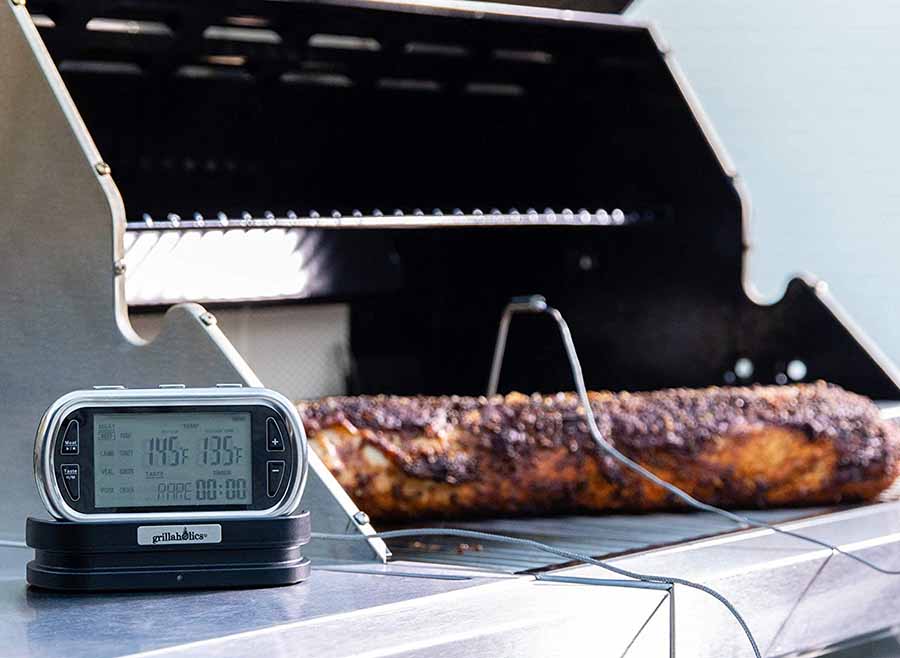 Remote Thermometer – Grilling certain foods can take a while. If you're trying to grill while simultaneously playing catch with the kids, watching a football game on TV, or entertaining friends and family, you will appreciate using a remote thermometer like (this one) that works up to 200 feet away, allowing you to monitor your meat from afar.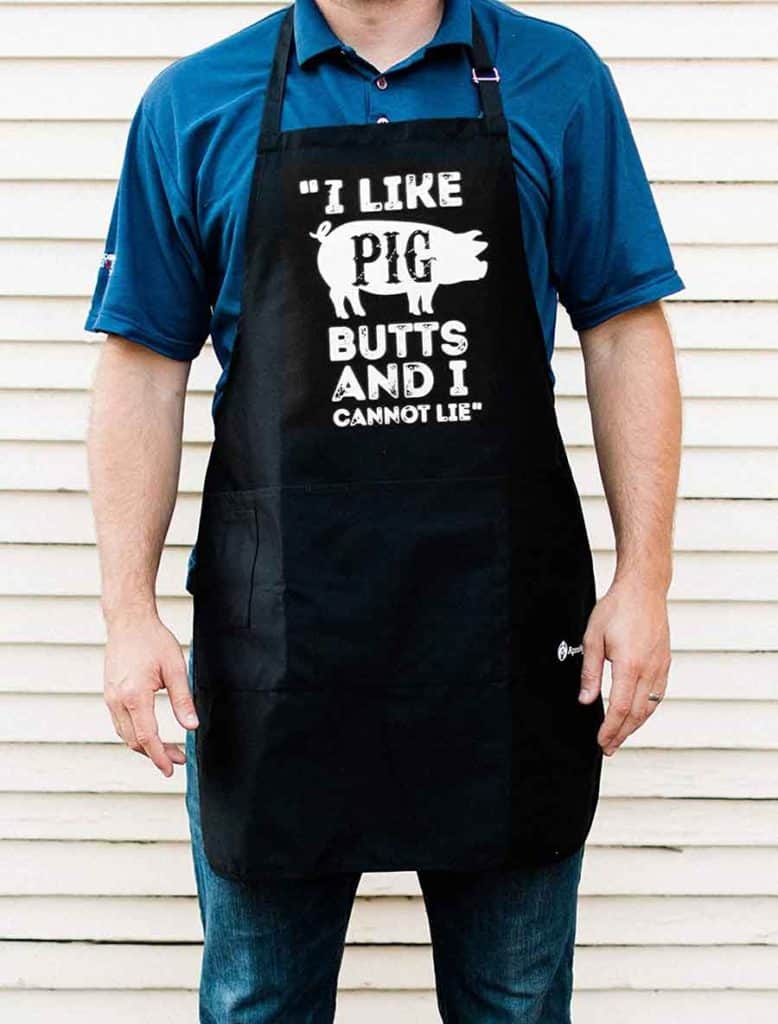 Funny Apron – Some people may say a funny apron is not a "must have grilling item" but we beg to differ. Are you really a dad if you don't have a few corny aprons you bust out from time to time? These are readily available ranging from punny dad jokes to sweet sentiments to grilling innuendo. Don't let the dad in your life go without!
Grill Light – Veteran grillers know that it's not always sunny and 80 degrees while grilling. There are plenty of winter evenings and even all-nighters where you find yourself checking the grill in the pitch dark. Sure you could use a flashlight or phone, but why not go hands free and try an affordable but effective magnetic grill light?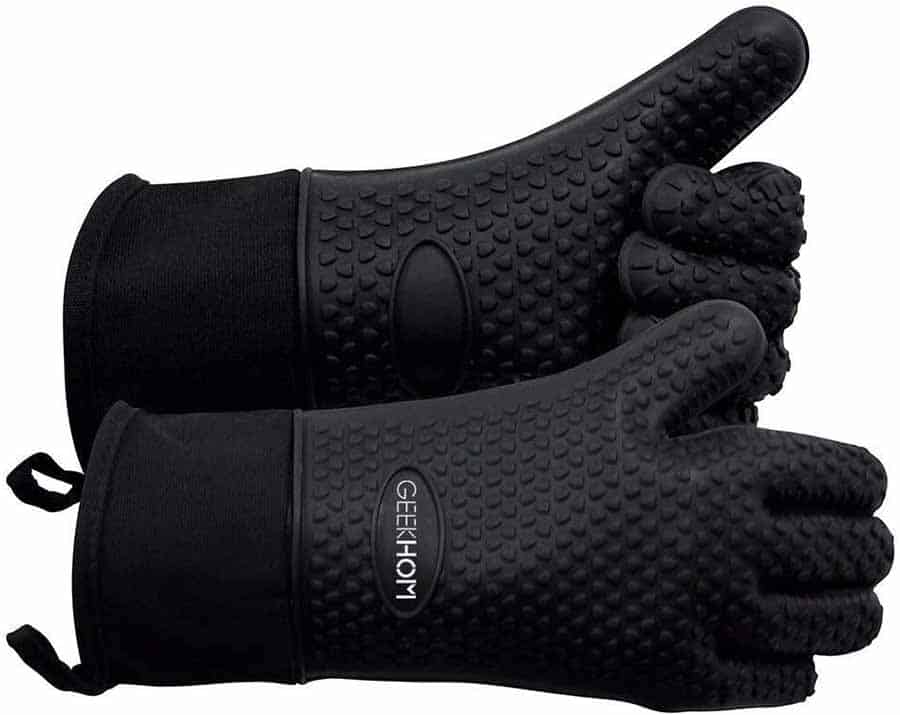 Grill Gloves – You may not think twice about all the difference a pair of quality grilling gloves makes, that is until you have a pair to try. Look for gloves that go up a little farther to protect the forearm as well with a durable heat resistant fabric. A perk to investing in a nice pair is that they won't have to constantly be replaced.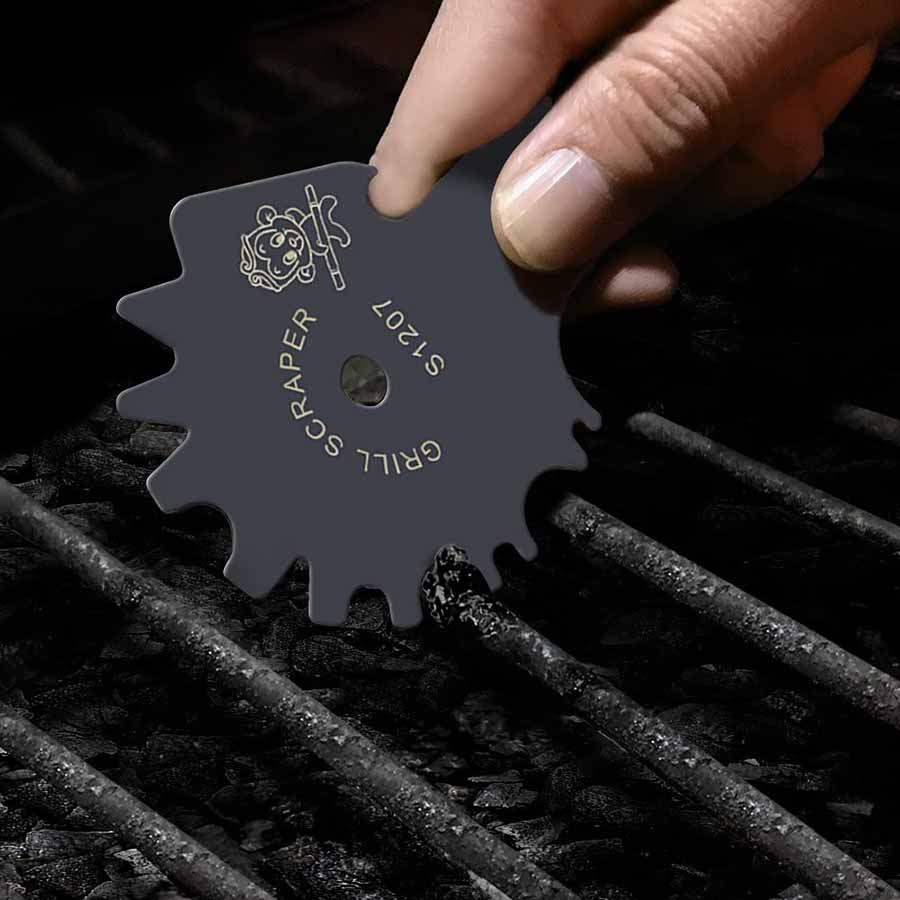 Grill Scraper – Grill brushes can be found everywhere and are commonly used, but there is are always those horror stories of someone ended up in the ER after a single piece from a wire grill brush became stuck on a piece a food. For that reason, skip the bristles all-together and go with a grill scraper instead. They are very inexpensive and long lasting, plus no worries about feeding your family wire fragments!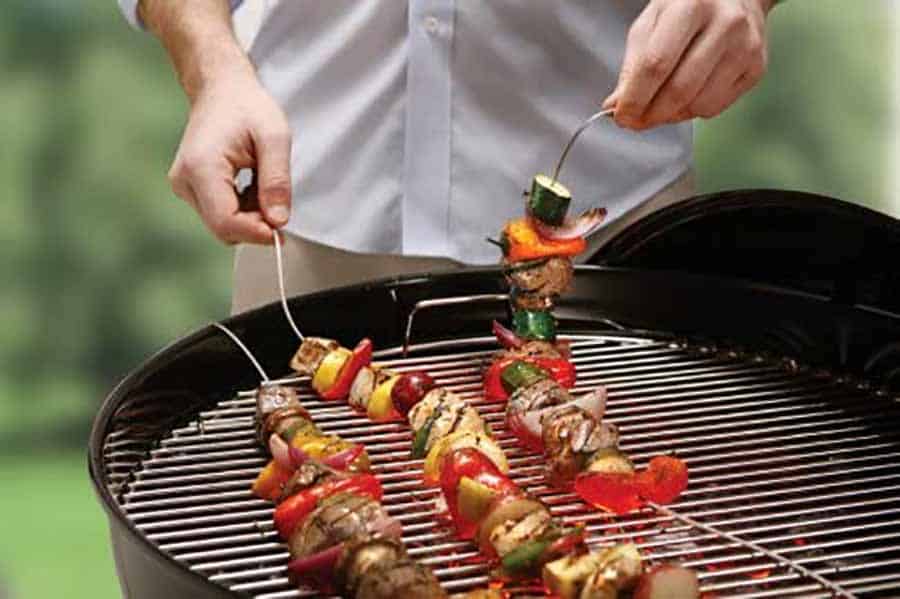 Flexible Kabob Skewers – Kabobs are an easy grilling option that require just a bit of extra chopping and prep-work. But what about when you try to cram your skewers on a grill and they just don't fit right? Flexible wire kabob skewers are a super handy must have grilling item that allow you to bend and fit the kabob on any grilling surface. You can even coil the kabobs up into a ziplock and marinade while already on the skewer!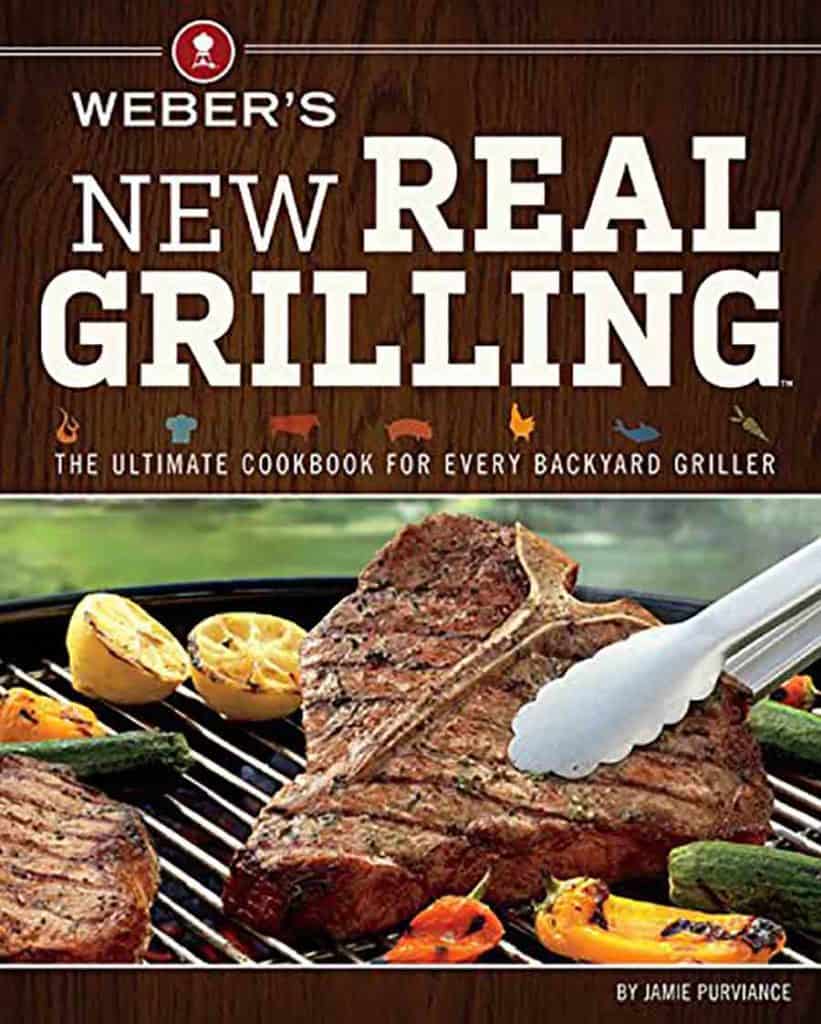 Grill Cookbook – Any great griller needs a few recipes to start out with. An ultimate grilling cookbook is a great tool for a griller who is new to the game or even the one who keeps most of his recipes in his head. The options are endless when it comes to cookbooks and you'll find them for pellet grilling gurus, charcoal fans and gas grillers alike. This is one grilling must have that makes an excellent gift!
You can't go wrong with any one of our must have grilling accessories for dad. If you are looking to give these to dad for Fathers Day (or any occasion), you can create a "gift basket" of sorts but picking several items from the list and putting them together in a bucket or in a disposable grilling pan. So help dad step up his backyard grilling game this summer with a must have grill accessory from our list. Not only will he be excited to test it out, but the whole family will benefit from the delicious meals to come off the grill with the help of these gadgets!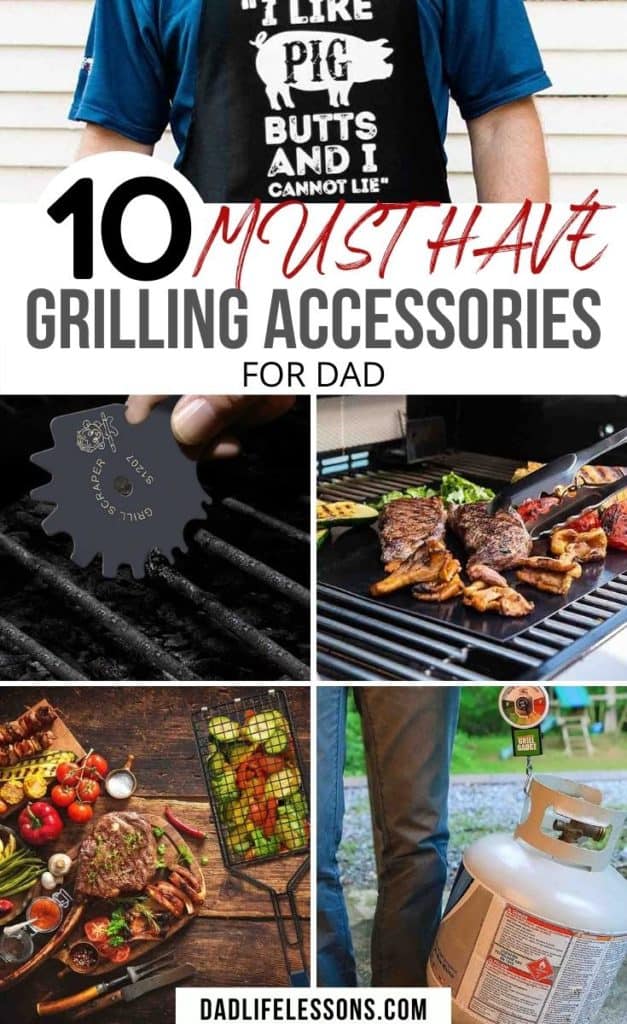 If you loved our 10 must have grilling accessories for dad, be sure to pin this to your favorite grilling board on Pinterest so you can find it again. Post a photo of you using your grill and tag us social media @DadLifeLessons. We love seeing people use our ideas!
More Grilling Guides & Gift Ideas:

5 Best Meats to Grill
10 Best Cookbooks for Men for your Kitchen
Tips for Cooking Bacon in the Air Fryer
10 Manly Chili Recipes – Hearty & Filling
3 Best Electric Smokers For Your Meats