It is lunchtime and the kids are getting rowdy! One is wanting pizza, one is wanting grilled cheese, and the other two have not decided yet! I need to make lunchtime quick and easy while pleasing everyone in the bunch. I bring out my sandwich maker and I am the hero once again! Do not take my word for it! Below I have laid out the 5 Best Sandwich Makers for Easy Lunches to help you conquer lunchtime blue without destroying the kitchen in the process. If you love a good hot ham and cheese sandwich or prefer a gourmet panini, then you will find many options to satisfy your tastebuds.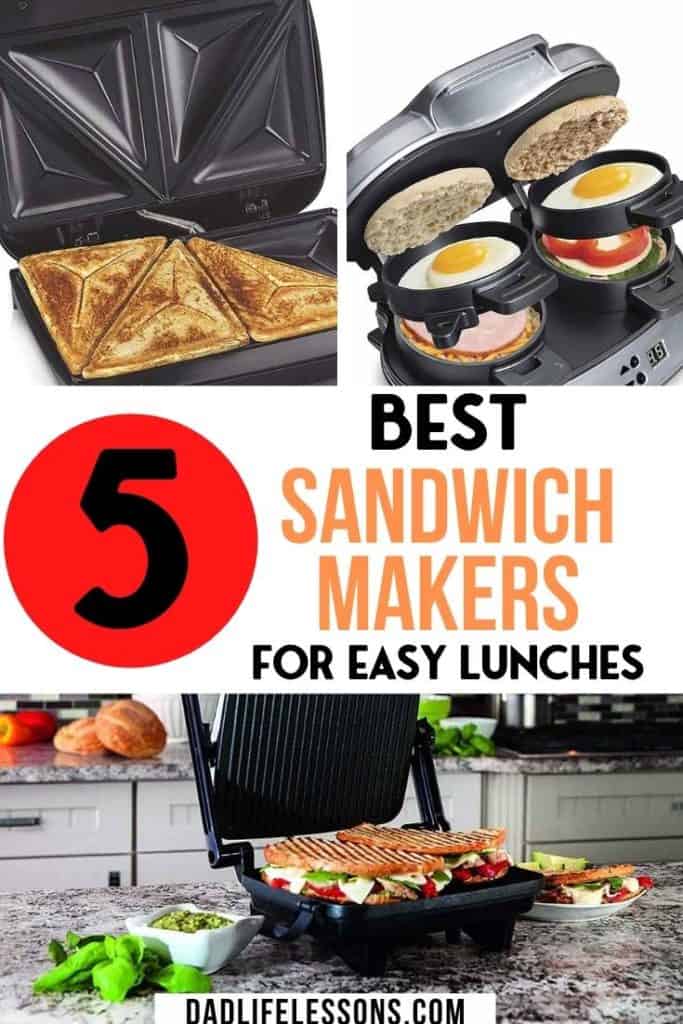 These sandwich makers really are a lifesaver with you're trying to whip up something quick. Plus, when does a fresh and hot sandwich not sound delicious? So, let's check out these 5 best sandwich makers!
5 Best Sandwich Makers For Easy Lunches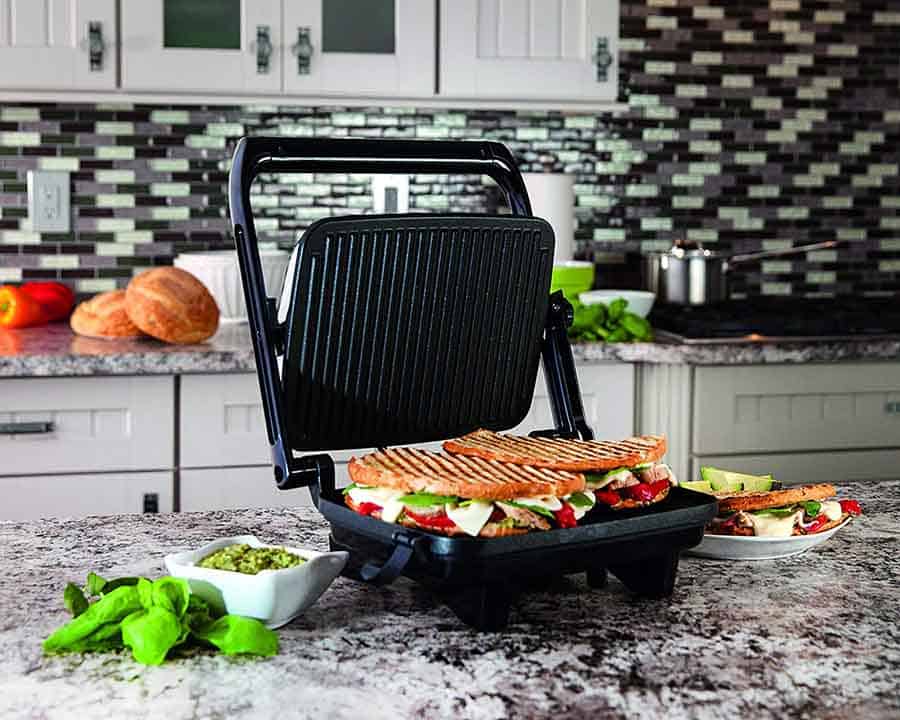 1. Hamilton Beach Panini Press Gourmet Sandwich Maker
Make great tasting cafe style sandwiches in the comfort of your own home. Do you have picky eaters? If so then you can invite them to help pick out the ingredients they would like in their sandwich. Pick only the freshest ingredients and create your Panini sandwich. With the cafe style floating lid you can press down evenly on your sandwich and remove it easily from the nonstick grill plates. The joy of being able to make your breakfast, lunch, and/or dinner with peace of mind comes from power and reheat indicator lights. It takes the guesswork for you! This panini press has a large cooking area at 10"x8" with a lid lock feature that locks above the food to warm open-face sandwiches as well! So many great features come along with this gourmet sandwich maker.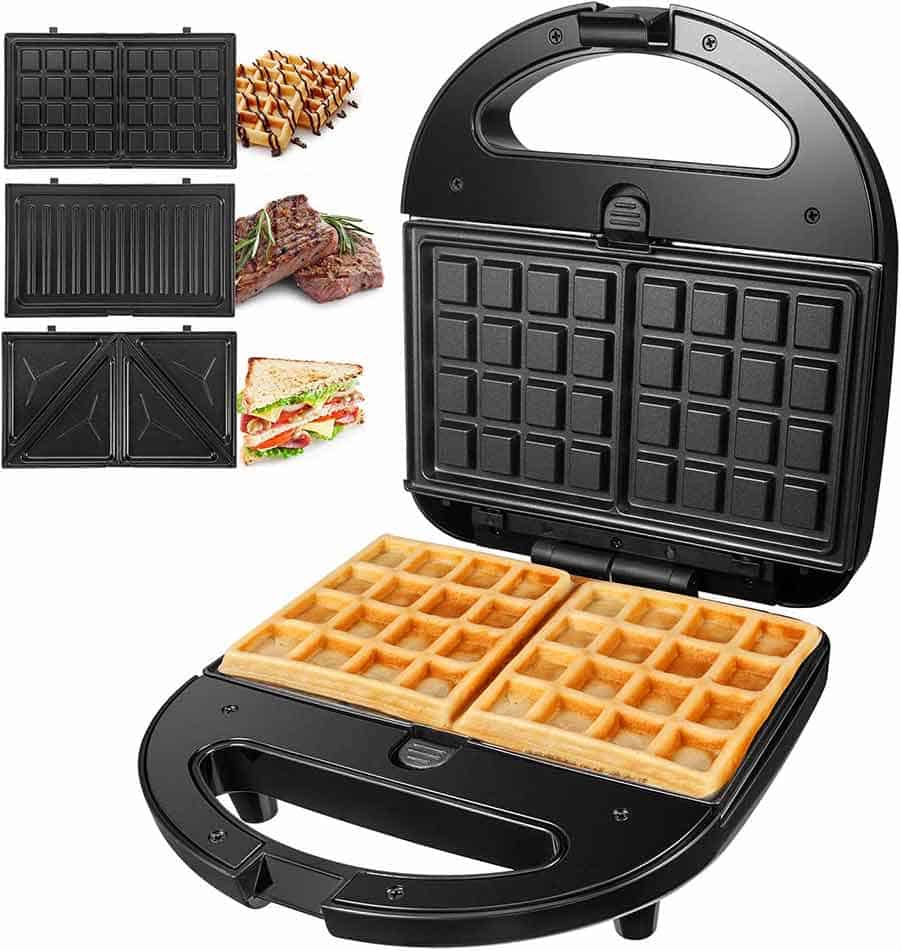 2. OSTBA 3-in-1 Sandwich Maker
Get ready to make meal time easier with this great sandwich maker! It has more bang for your buck as it has three different options to cook. It has three interchangeable anti-stick removable and replaceable plates. You have a sandwich plate, waffle plate, and a grill plate! Now you can please everyone in the family and keep them safe with a heat proof handle, which is perfect for the little ones who want to help out with the lunchtime prep. When you are busy getting breakfast done and kids ready for school have peace of mind with overheating protection. It is dishwasher safe too which is why it made it on our 5 Best Sandwich Makers for Easy Lunches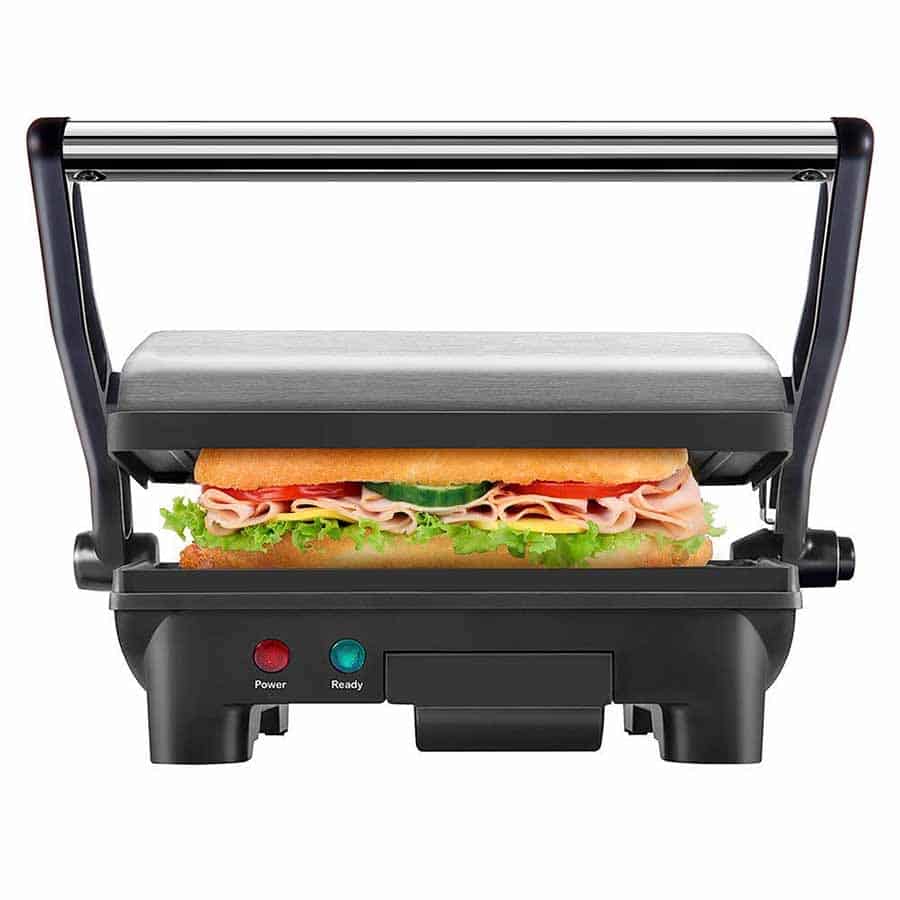 3. Chefman Electric Panini Press Grill
A great sandwich starts with a great maker and this one is no exception. Summer is just around the corner and I know I do not want to be a slave to the stove and oven. Get ready to grill steaks, burgers, hotdogs, veggies, and more with this versatile sandwich maker! It is your one stop for all of your grilling needs. It has great features like a push button, compact size, easy cleaning with tilt up skid resistant feel. It is also non stick for easy food removal. Continue reading for even more of the 5 Best Sandwich Makers for Easy Lunches.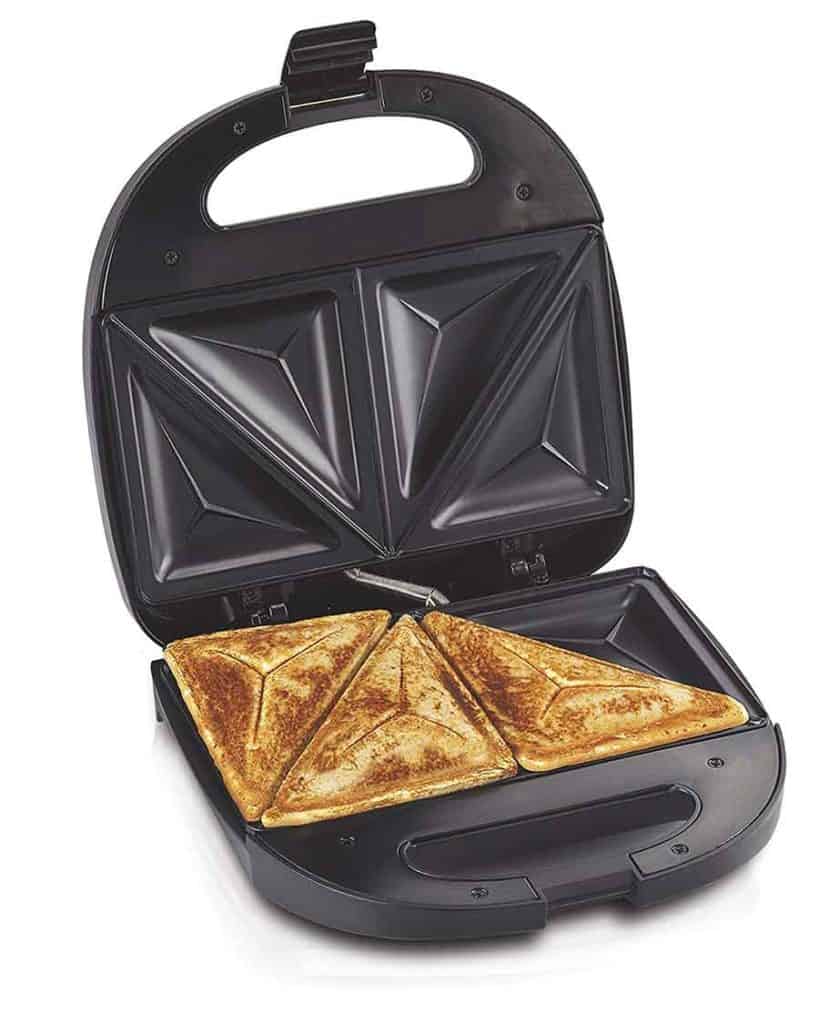 4. Hamilton Beach Sandwich Maker
Take the stress out of lunch time with quick and easy meals made on this sandwich maker! It features non stick grids that make clean up quick and easy! It has a great compact size at 4 inches and comes in the classic black color, plus it has power on and preheat lights! Now you can make your lunch in a breeze like hot ham and cheese, grilled cheese for the kiddos, or change things up for a pizzawich! The possibilities are endless! You can not go wrong with this maker!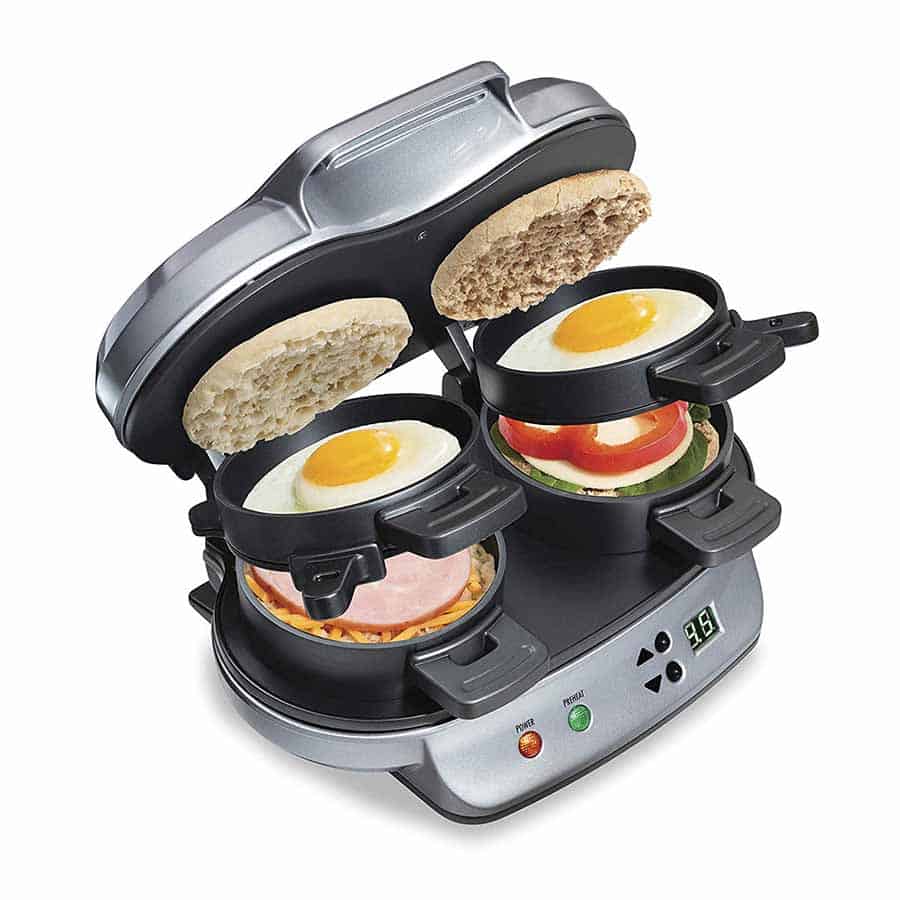 5. Hamilton Beach Dual Breakfast Sandwich Maker
Great quick and easy sandwiches don't always have to be make at breakfast! Now you can have homemade sandwiches in less time it will take you to drive to the nearest drive through restaurant. Having a lunch date? You can one or two sandwiches at a time with this maker. Make sure your meats are precooked prior to adding them to your sandwich maker! Sometimes I love to make two sandwiches at a time and put the other one in the refrigerator or freezer for a later time! All sandwiches are ready in 5 minutes which is great for those morning that you are running a little behind but still want something healthy. All parts are removable and dishwasher safe.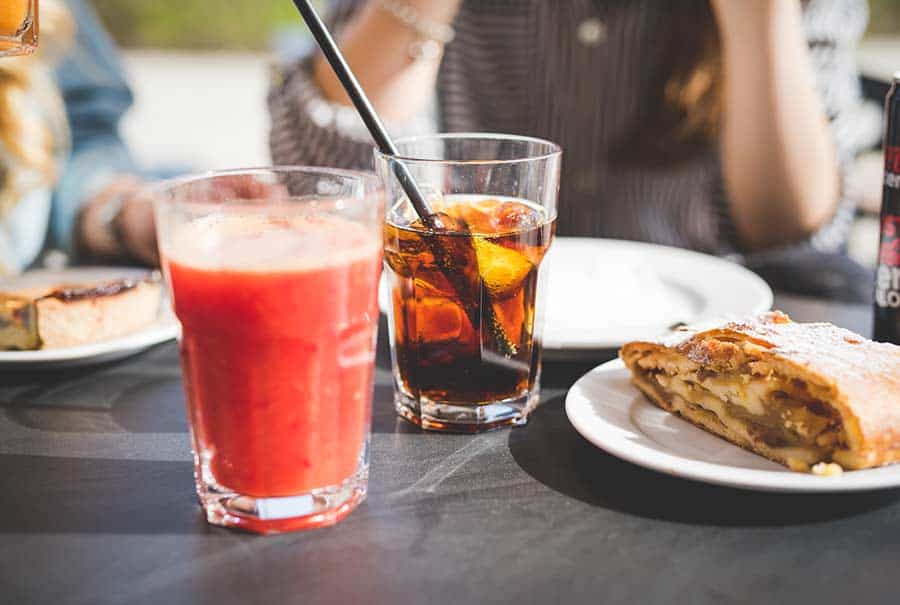 No matter what route you take for your lunches, the one thing to remember is that it is all about making your life easier! As a dad with four kids, I know first hand how hectic it can get around lunch time! Now you can cook everyone's favorite sandwich in no time at all and clean up is in a snap so you can get back to creating more memories with your children. These are great for road trips, camping, RVing, college dorms, and more! Simply plug in and start creating! Let us know what you thought about the 5 Best Sandwich Makers for Easy Lunches for time saving sandwich making! We would love to hear from our readers!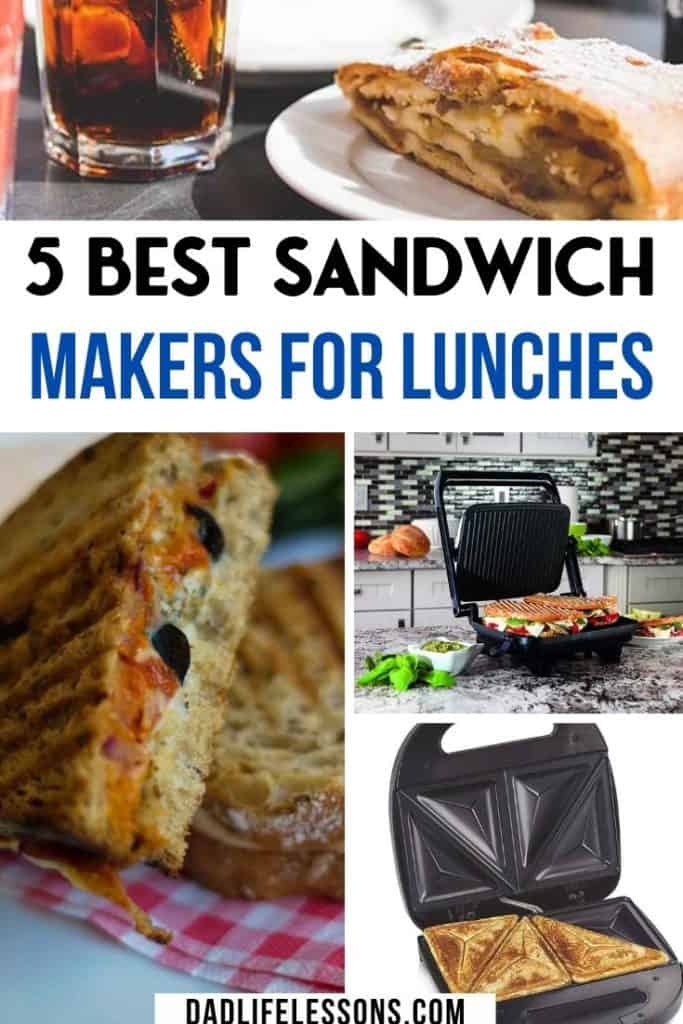 If you loved these 5 best sandwich makers for easy lunches, be sure to pin this to your must-have gadget or lunch ideas board on Pinterest so you can find it again. Post a photo of you using your sandwich maker and tag us social media @DadLifeLessons. We love seeing people use our ideas!
More Dad Reviews:

5 BEST MEATS TO GRILL
10 BEST COOKBOOKS FOR MEN FOR YOUR KITCHEN
TIPS FOR COOKING BACON IN THE AIR FRYER
10 MANLY CHILI RECIPES – HEARTY & FILLING
3 BEST ELECTRIC SMOKERS FOR YOUR MEATS