Do you ever get stuck in a take out cycle? I mean it is a new drive-thru almost every night of the week. Even though kids could eat chicken nuggets and french fries every single day, take out is not the best thing you can put in your body. Take back family mealtime with these great recipes. Below you will find 10 Easy Meals with Bacon that range from sloppy joes, pork chops, to meatloaf. I do not know about you but I know I would like to have a fresh home cooked meal any day over some greasy take out.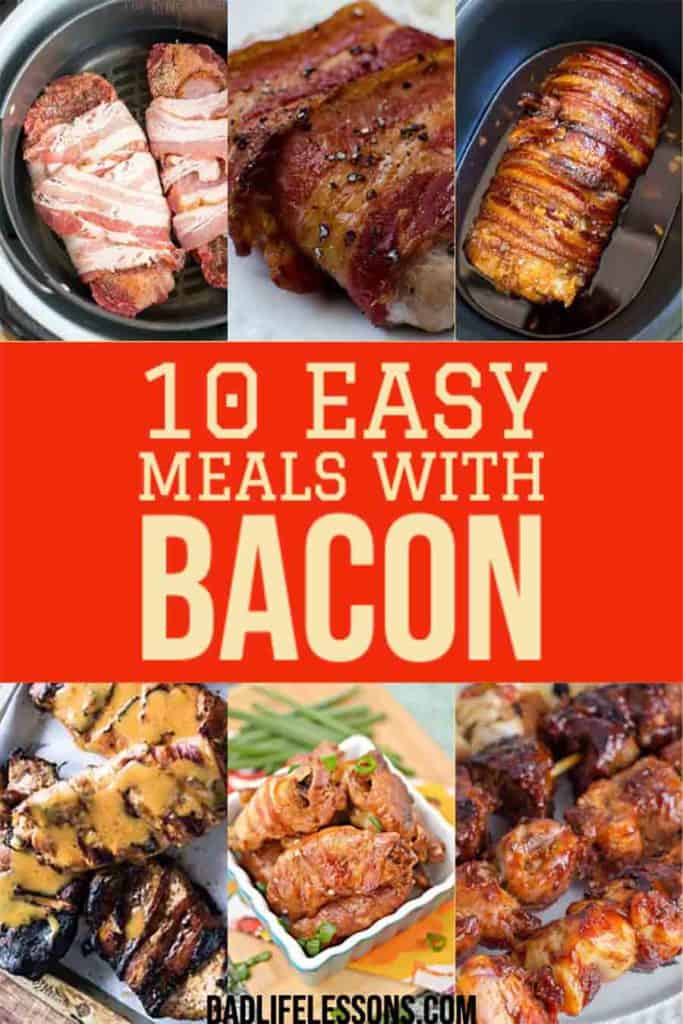 Plus, what's not to love about bacon! Bacon is such a versatile food. Bacon takes everyday food and makes it even better! Keep reading for delicious recipes your family could love too!
10 Easy Meals To Make With Bacon
1.Bacon Beer Cheese Sloppy Joes by Dinner Then Dessert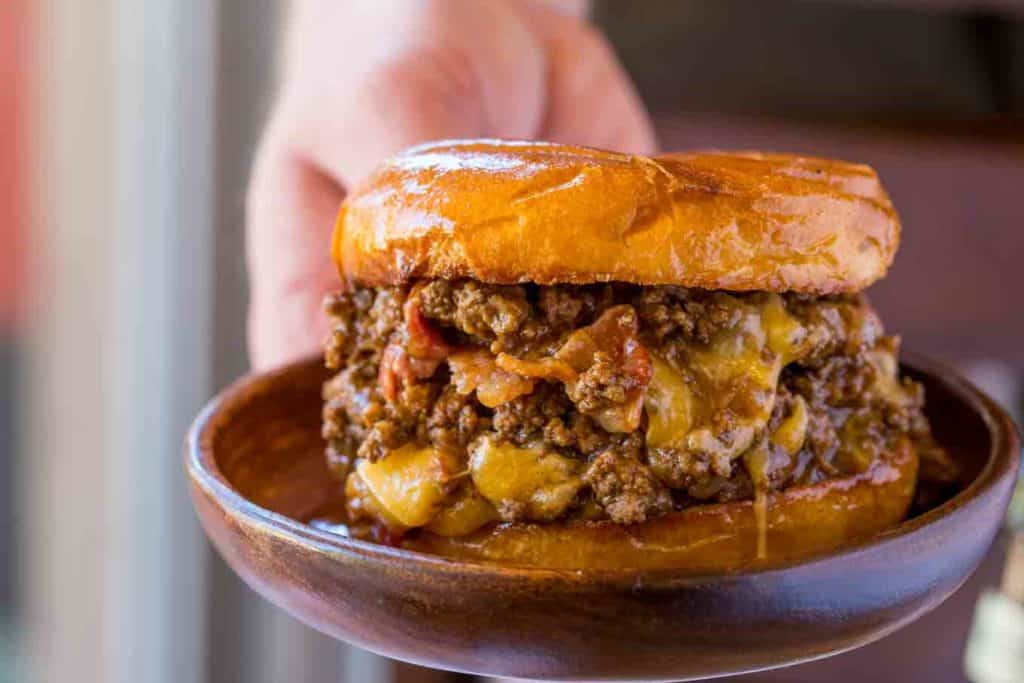 Just looking at this meaty concoction makes my mouth water. Look at how the meat and cheese just over powers the toasted buns in this recipe! When I get a hankering for some cheesy meaty deliciousness that will be a crowd pleaser, this is my go-to recipe. Best served on a toasted bun with your favorite side! These Bacon Beer Cheese Sloppy Joes will satisfy any palate.
2. Slow Cooker Bacon Garlic Pork Loin by Dinner Then Dessert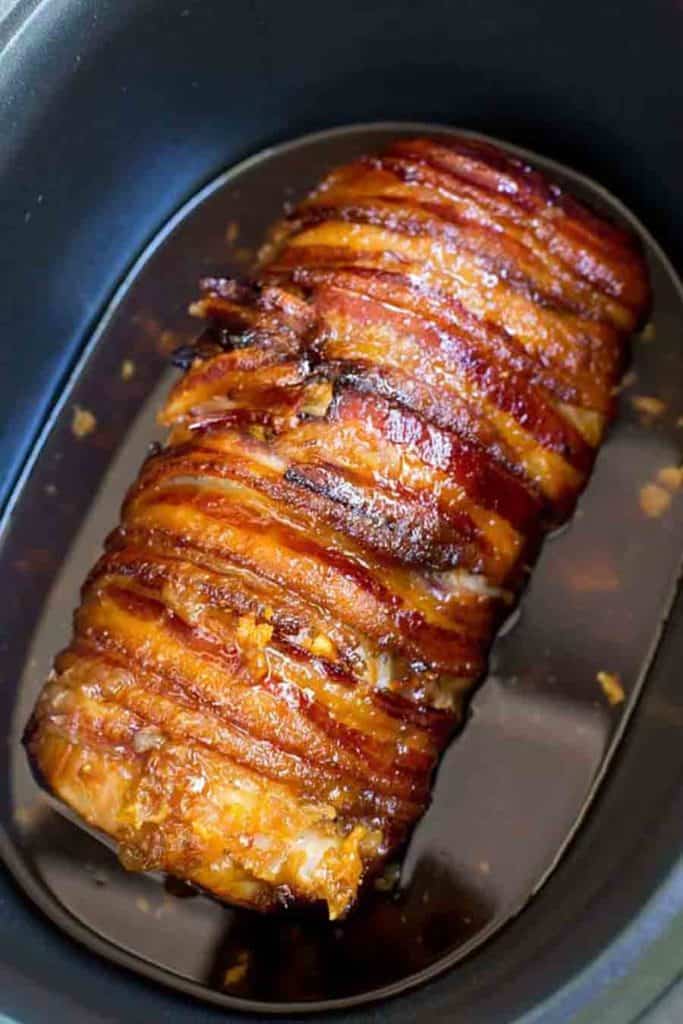 One of the easiest way to cook, in my opinion, is the slow cooker. I love that you can throw in your meat that has been well seasoned, put the lid on, and walk away until it is done. This is perfect for those weekdays where the kids are at sports practice or you have a late day in the office. You can have a hot meal ready when you are.
3. BBQ Bacon Burgers Cooked On A Discada by Rocky Mountain Bliss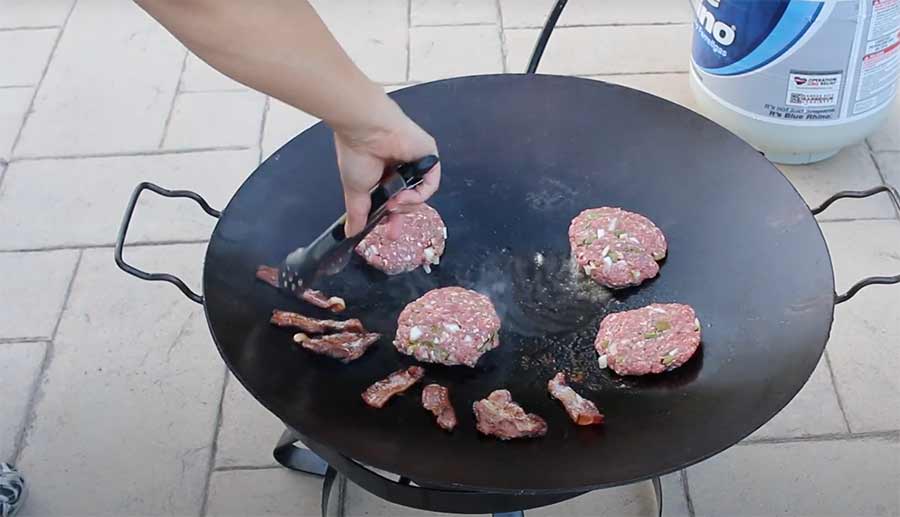 Next up on our 10 Easy Meals with Bacon, we come to BBQ Bacon Burgers Cooked On A Discada. A discada is a different way to grill your foods but this one is shaped like a wok. You keep the flavors of the food you are cooking without it swimming in it own juices. Wow your friends with these flavor packed burgers. Serve with some roasted veggies, a big salad, or some simple baked potatoes.
4. Bacon Wrapped Pork Chops by Dancing Through The Rain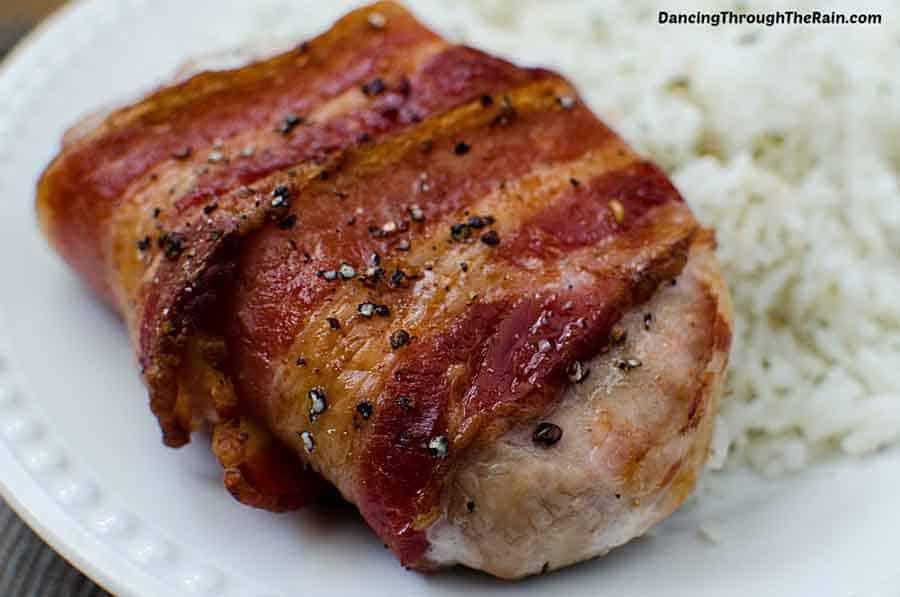 Next up on our list of 10 Easy Meals with Bacon we have Bacon Wrapped Pork Chops. Pork chops are high on the list of my favorite meats. When you wrap it in bacon, it takes the dish to a whole nother level. By wrapping your pork chops, you can keep the meat tender and juicy. Let us be honest, nobody likes dried out meats! Give this one a try and watch as your family devours it!
5. Air Fryer Steak by Temecula Blogs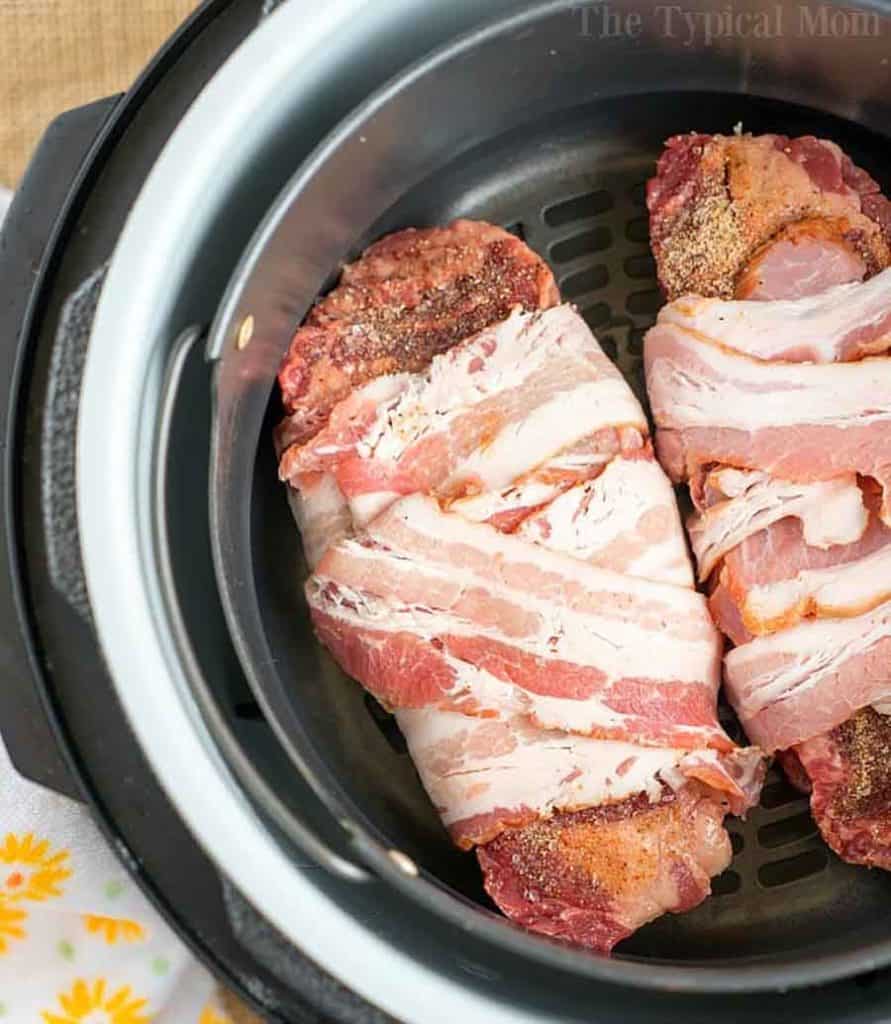 Steaks are good anytime of year and cooked just about any kind of way. Air Fryer Steaks will lock in the full flavor of the cut of steak you have plus any seasonings you put on it. If you do not have an air fryer, you can simply cook this under your broiler. Just make sure you do not burn your steak, unless you like it a bit on the crispy side.
6. Crock Pot Bacon Cheeseburger Meatloaf by Plowing Through Life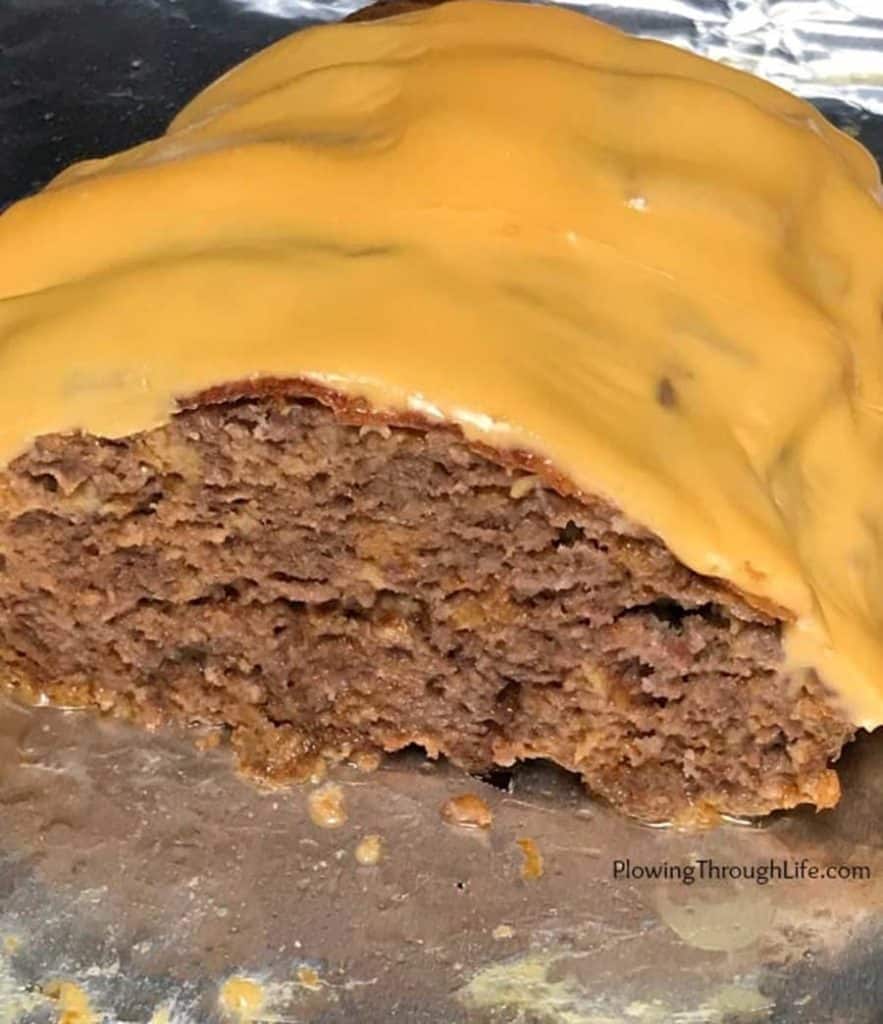 Here is another amazing crock pot recipe for you and your family from our 10 Easy Meals with Bacon. Meatloaf was a staple growing up and I wish my parents had added bacon and cheese to it. It takes the original meatloaf, but makes it better. I love the different textures you get with this recipe. Crispy bacon, creamy cheese, and the tenderness of the meatloaf makes its way onto our dinner table at least once a month.
7. Bacon Bourbon BBQ Chicken Pork Kebabs by The Housewife Modern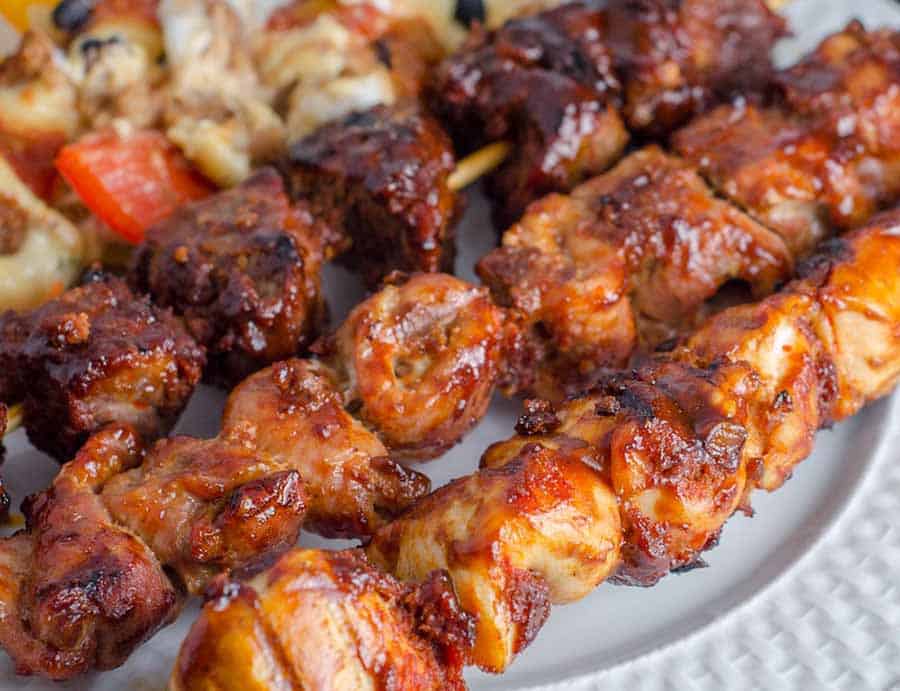 Does your family like to help you out in the kitchen? If so, this one is a great one to get their hands dirty. Who does not like to put meat on a stick. What I love about this one is that even though it is packed with pure protein, it is fun to eat too! Kids will gobble this one up when served with their favorite mac and cheese or some rice and a veggie!
8. Bacon Bar by Uncommon Designs Online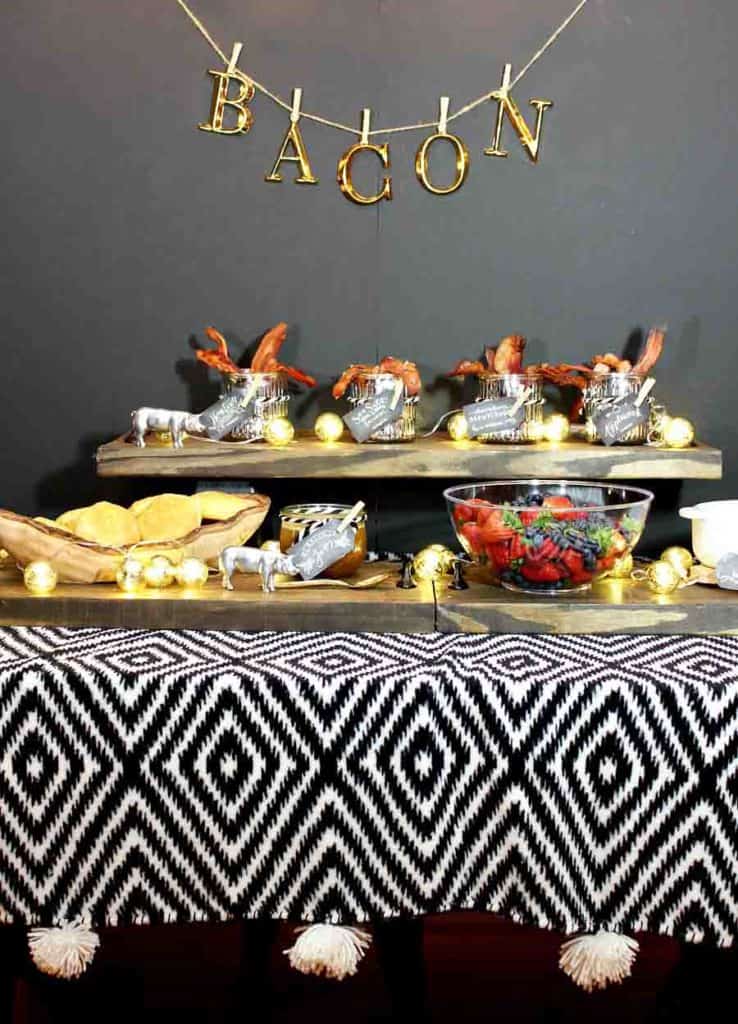 Throwing a party any time soon? How about a Bacon Bar? Wow guests, friends, family, and everyone in between with all the different flavors and cuts of bacon. My favorite is an applewood smoked thick cut bacon. You never know, you just might find your new favorite bacon at a bacon bar! That is why this Bacon Bar made it to our 10 Easy Meals with Bacon
9. Honey Mustard BBQ Bacon Wrapped Pork Chops by Were Parents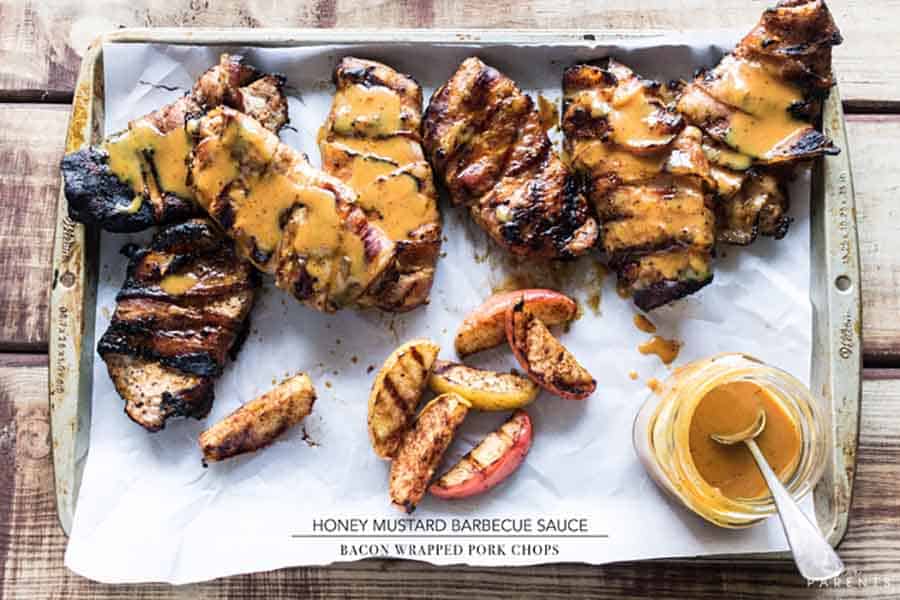 Get ready to kick up the flavor up with these Honey Mustard BBQ Bacon Wrapped Pork Chops. Just imagine, you have had a long day in meetings, only to hit traffic on the way home, and then make it home to hungry kids. Throw this tasty and easy to follow dish together in just a short time and you have a delicious meal for your family without resorting to take out (again)!
10. Bacon Wrapped Keto Chicken Wings by How 2 Do Keto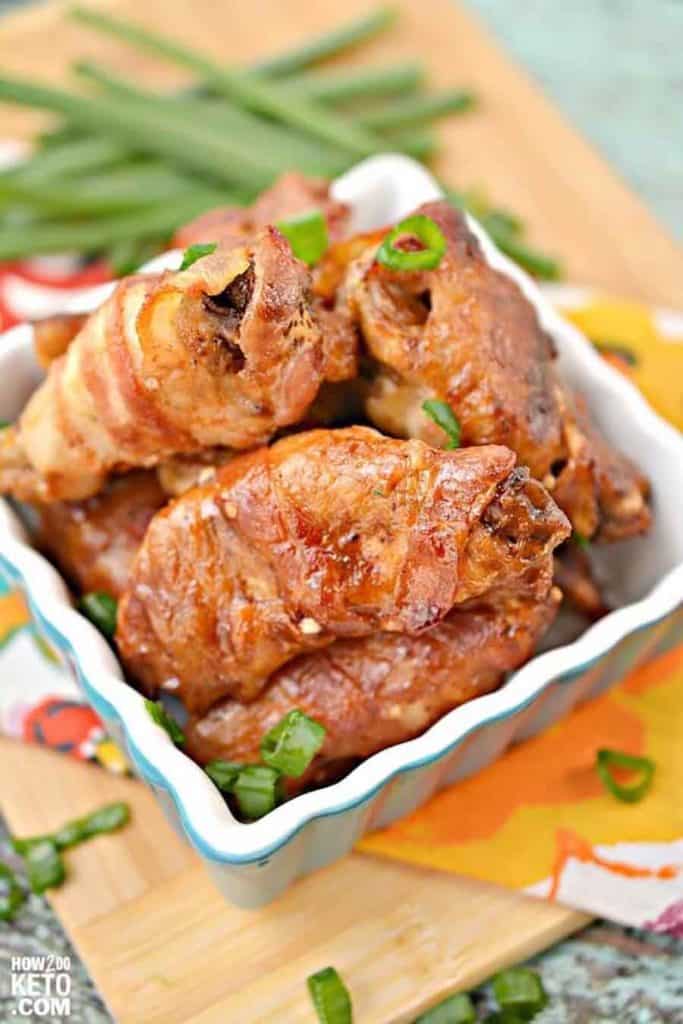 Have you been watching what you eat lately? Maybe you want to shed a few pounds or just feel better. These chicken wings are packed with incredible flavor and then wrapped in bacon. What more could you ask for? Anything wrapped in bacon is going to be good. Give these a try and let us know what your family thought!
Anyone getting hungry yet? I know I am!! There are a tons of great recipes out there that your family will love. As parents, we are busy all the time. Even when we think we have some down time, there are still hungry kids to feed. Make your days and nights run smoother with this arsenal of easy to follow and delicious recipes at your fingertips. Give some of these a try and let us know what you thought! Do you have other Easy Bacon Meals that we did not cover? Leave us a comment and share those with us! We would love to hear from you!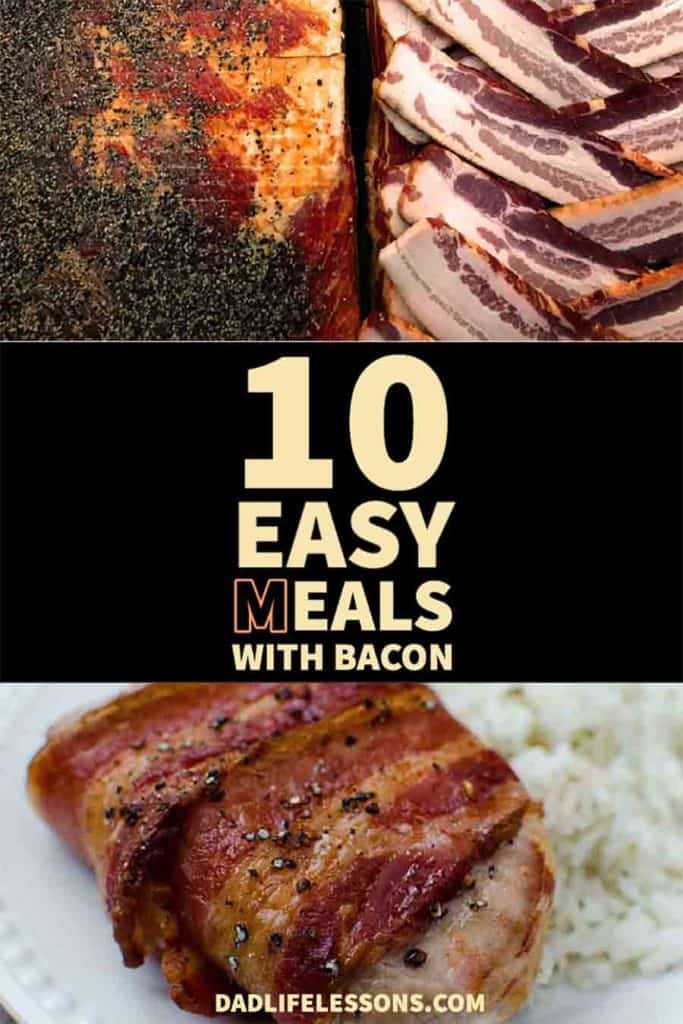 If you loved our 10 Easy Meals With Bacon, be sure to pin this to your favorite grilling board on Pinterest so you can find it again. Post a photo of you using your grill and tag us social media @DadLifeLessons. We love seeing people use our ideas!
More Manly Recipes & Grilling Gift Ideas:

5 BEST MEATS TO GRILL
10 BEST COOKBOOKS FOR MEN FOR YOUR KITCHEN
TIPS FOR COOKING BACON IN THE AIR FRYER
10 MANLY CHILI RECIPES – HEARTY & FILLING
3 BEST ELECTRIC SMOKERS FOR YOUR MEATS