Most of us can agree that the iPad comes with its pros and cons. We've probably all feared that our kids will become "iPad addicted" at one point or another, yet we know there are educational merits to so many of the games and apps. With this list of the Top 10 Educational Apps for Kids, you can feel confident that some controlled time on the iPad each day is doing your child a world of good.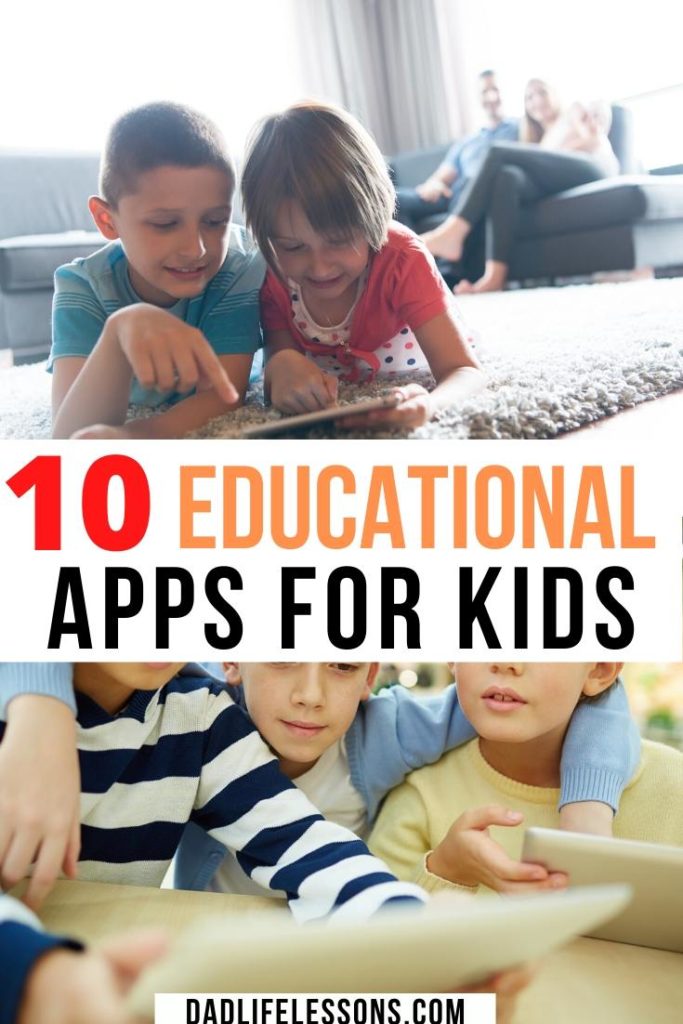 Whether they are young toddlers or school-aged kids working on reading and math, there is no shortage of educational opportunities disguised as games or fun. We hope these Top 10 Educational Apps for Kids will give your children the best of both worlds—learning and play!
Top 10 Educational Apps for Kids
These 10 apps are not ranked in any specific order: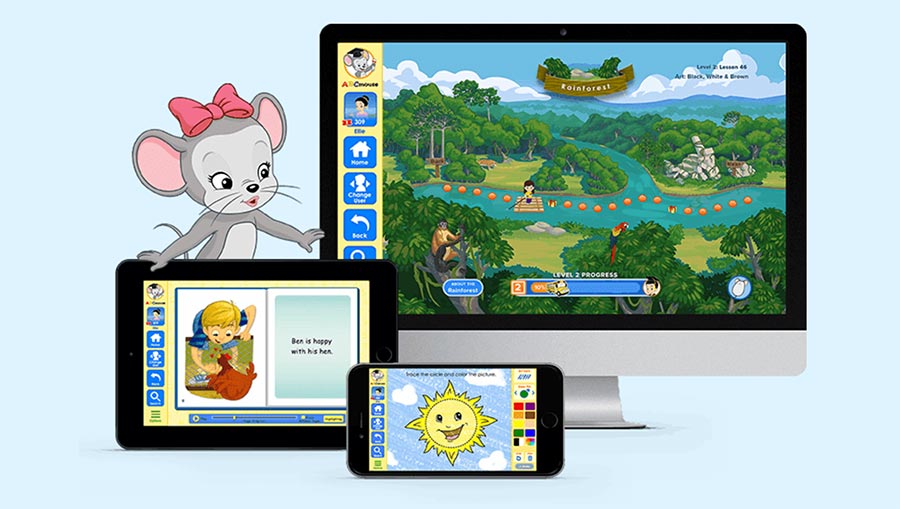 1. ABC Mouse – ABC Mouse is a paid monthly subscription app (with a free trial) that is jam-packed full of educational fun. Kids test into an appropriate level and then advance from there. This app is so extensive you may find it worth the money for your family, but just to be sure, give the free trial a whirl and see what your kids think! ABC Mouse can easily grow with children from toddler age well into grade school.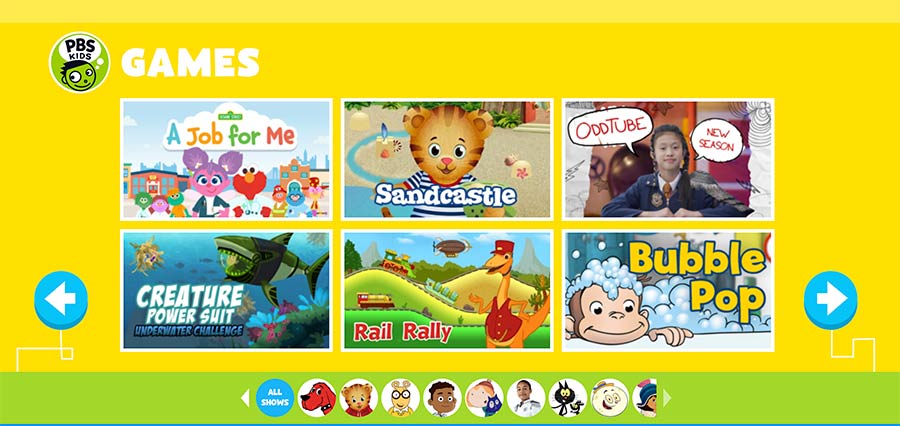 2. PBS Kids Games – The PBS Kids Games app goes over especially well with children who are familiar with PBS characters such as Daniel Tiger. The app has a great variety of games, and best of all, is completely free. Some of the games are more obviously geared for learning while many are less so, but overall you can feel safe allowing your kids some safe screen time with PBS content.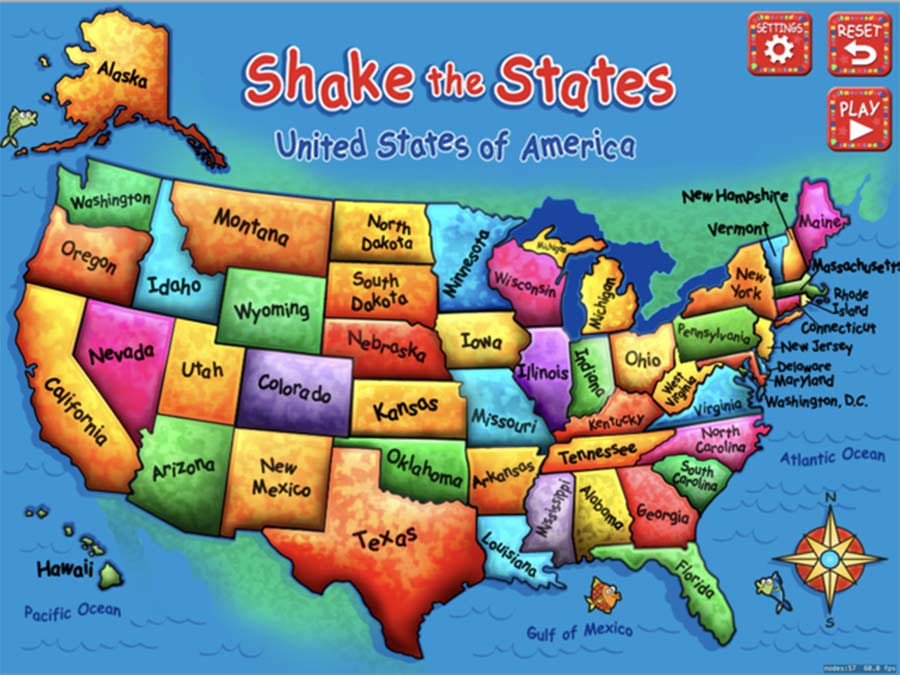 3. Shake the States – Us Geography just became fun and interactive thanks to the Shake the States app. The simple app features bright colors and a user friendly puzzle approach to learning the name and location of each state. Settings can be adjusted for beginners or for kids more familiar with the US map. Even parents may get stumped here and there with this one!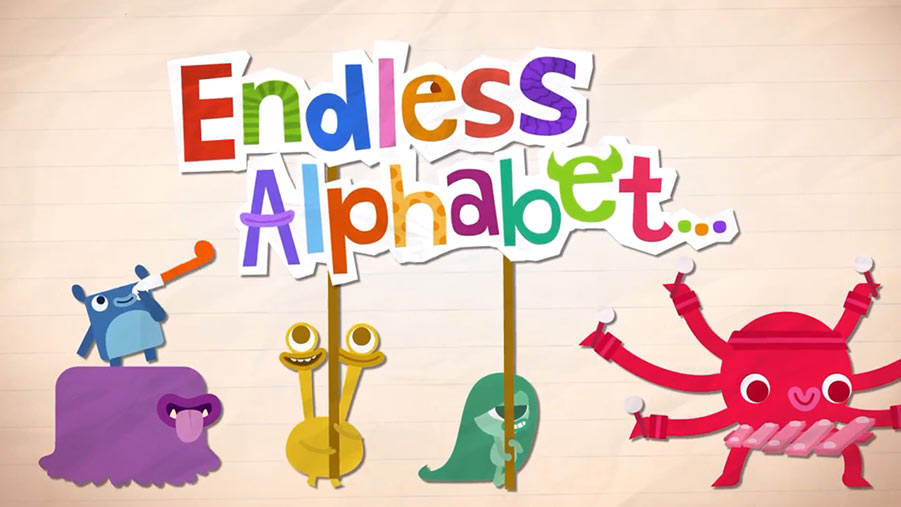 4. Endless Alphabet – If you are looking for a spelling /letters app, Endless Alphabet is a great choice! It's not free, but even young toddlers will be engaged and recognizing letters by sight with the help of this app. It grows with a child up to letter sounds and putting letters together to make words so it will be a favorite through kindergarten or first grade.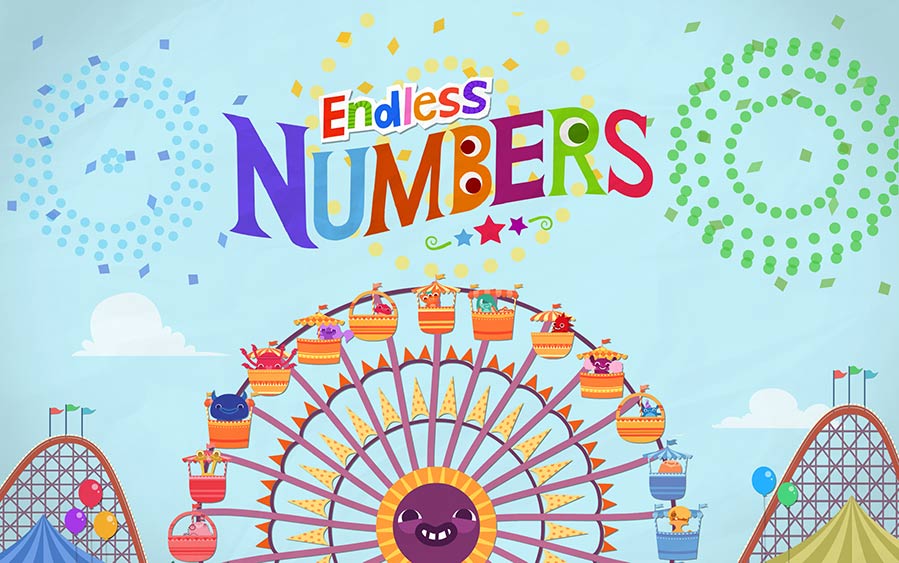 5. Endless Numbers – The numerical version of the previous app mentioned, Endless Numbers is a highly engaging app for kids to learn to recognize numbers by sight and build up to basic math skills. This app is fun and has many different approaches to teaching numbers, sequences, etc. Five levels are free but to unlock the full app, you must pay.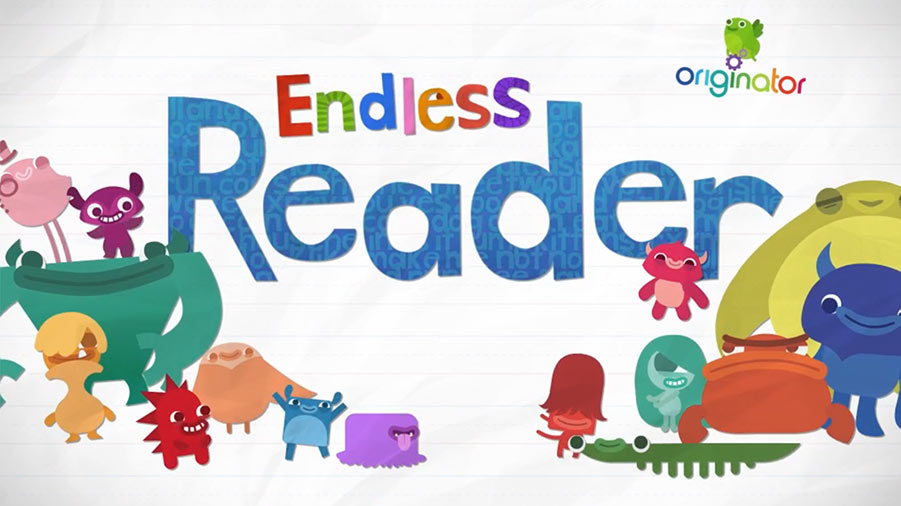 6. Endless Reader – Moving out of pre-k and into Kindergarten and grade school brings a focus on learning to read and comprehend words. Endless Reader is an excellent app for this stage of your child's development. Parents and teachers alike swear by this app's ability to captivate a child's attention and make learning sight words fun! To unlock each bundle of words does require paying, but you can try out a few sight words for free.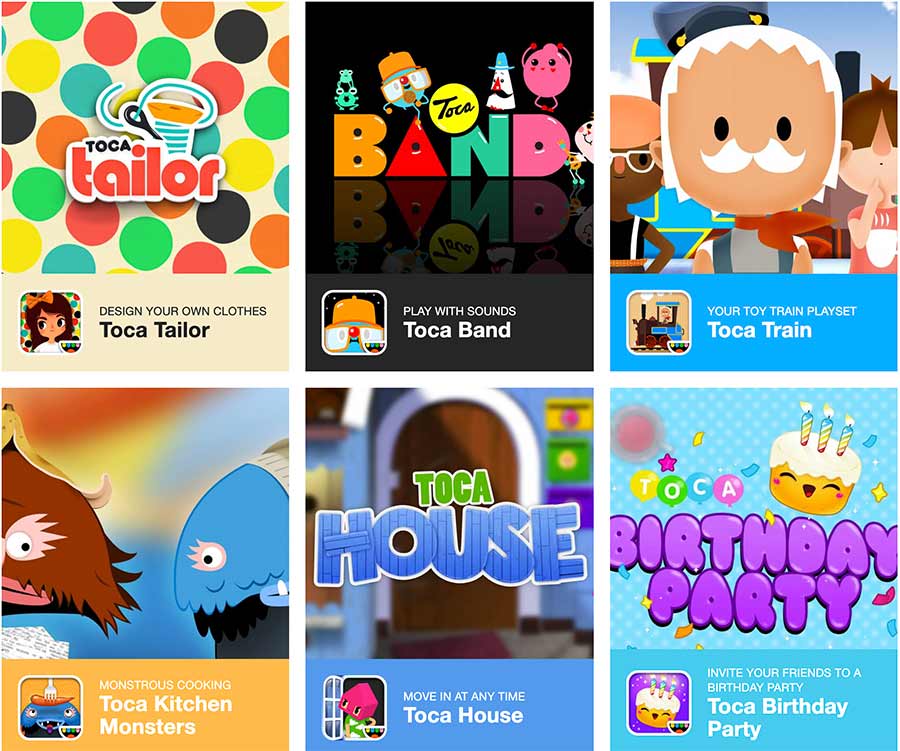 7. Toca Boca games – While the variety of games by Toca Boca isn't marketed exclusively as educational apps, many of them definitely qualify as "learn through play" opportunities that your kids will love. From science labs to monsters in the kitchen to playing doctor, children will enjoy the funny characters and animations while still learning a little something as well. These are all individual apps and there are some free or some paid options to chose from.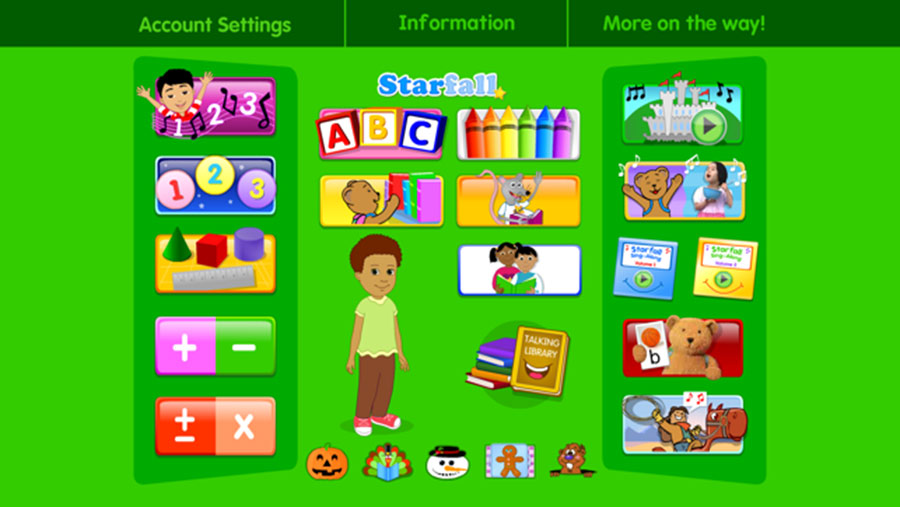 8. Starfall Free – Offering activities in reading, math and more, Starfall Free is a great educational app for variety. While there is an option to unlock more, you will find that the free options that come with this app are a bit more generous than with other apps. Starfall Free is a great choice for testing out free content before deciding if you want to make an investment in the full version of the app.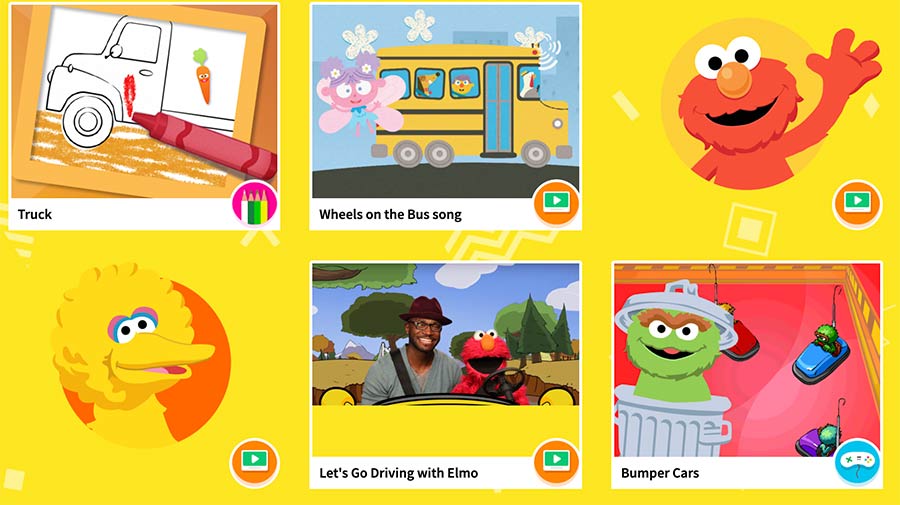 9. Sesame Street – Familiar characters (for both parents and kids alike!) are the highlight of the Sesame Street app. Educational video clips and games are plentiful and topics include science, reading, math, art, music, social skills and much more. The great news about this expansive app is that it's completely free! From rhyming words to brushing teeth, kids will not quickly tire of this one.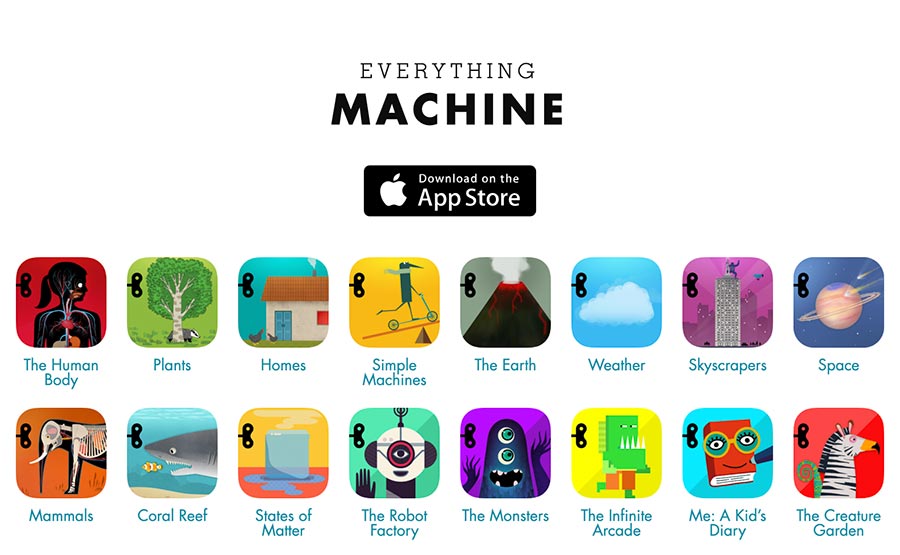 10. TinyBop apps – Either buy the individual apps or the "explorer's library" depending on what your kids are into and what you want to spend. Tiny Bop offers beautifully designed apps covering mammals, the human body, outer space, weather, plants and more. You will be amazed at the amount of information kids pick up with these immersive and educational apps.
Whether it's learning to read, discovering geography, or exploring outer space, we hope you've found a few new ways to entertain the kids with our Top 10 Educational Apps for Kids. While we know many of them do cost money, you often times get what you pay for. We have recommended apps that are kid tested and parent approved. The best apps make learning feel like play and you'll find these ten choices do just that!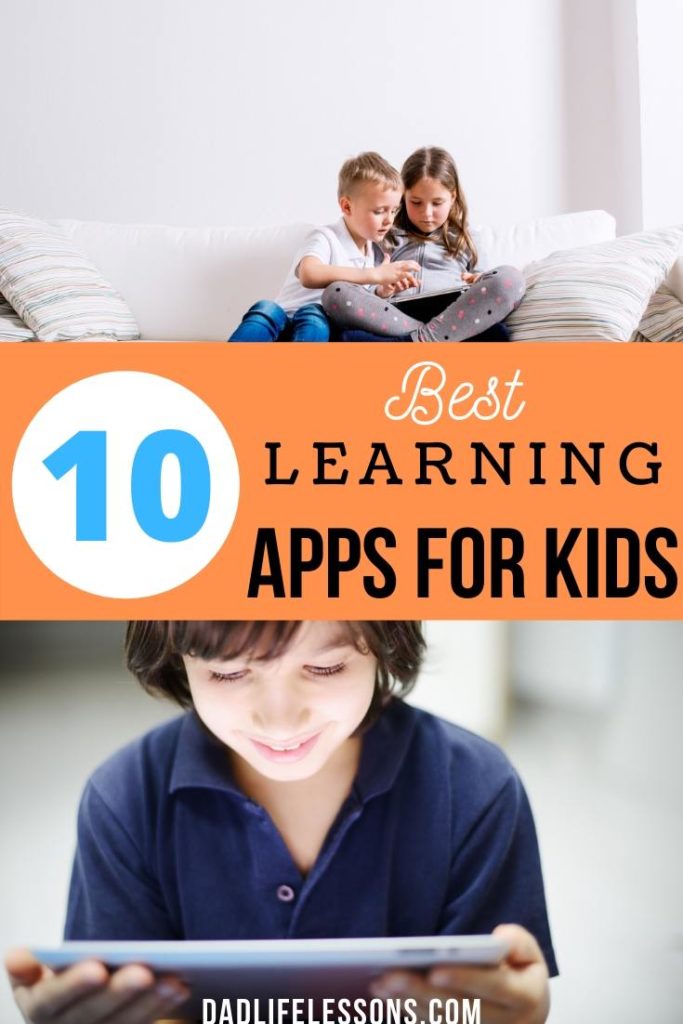 If you loved these top 10 educational apps for kids, be sure to pin this to your favorite learning board on Pinterest so you can find it again. Post a photo of your kids using these apps and tag us social media @DadLifeLessons. We love seeing people use our tips!
More Dad Life Lessons

8 Actionable Dad Tips – How to Protect your Kid Online!
How to set Xbox One parental controls
10 Must Have Apps for Dads!
20 Summer Activities for Kids
Family Beach Trip: 10 Ways To Make It A Breeze