The best place to be in the summertime is outside. I remember spending my entire childhood in the summertime outside playing games, going to the pool, taking family vacations to the beach, and whatever I wanted to do! Times have changed a bit over the years and electronics play a huge part in our lives. From work to school and everything in between we have become reliant on electronics to keeping appointments, playing music, and keeping us and the kids entertained. Together we can stop that vicious cycle and get back to what our childhoods were made of. Your kids may protest a bit in the beginning, but in the end they would have had an amazing time and creating lasting memories with your and whoever else is involved. So follow along with us as we have come up with 20 Best Toddler Activities And Toys For Summer! Stop the cycle and start creating memories with your children!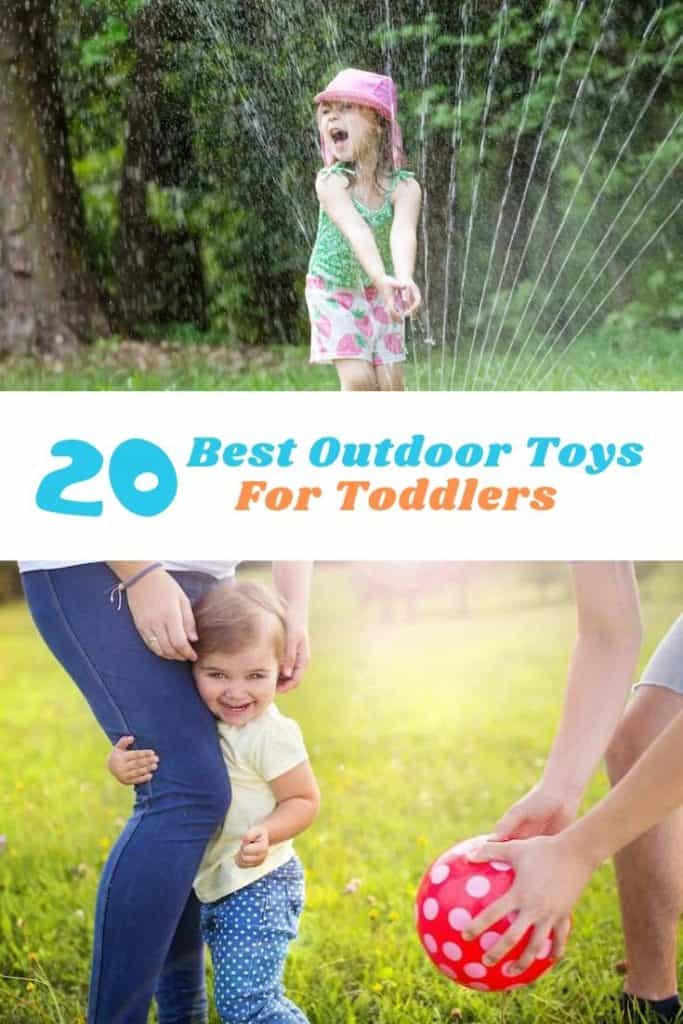 1. Water Balloons – Looking for some cheap and fun entertainment for the little ones in your life? Water balloons are the easiest toy! Simply fill them up and hand them to your toddler to throw! You can set up cans to help with hand eye coordination to make it fun! We use these easy-fill water balloons and the kids love them!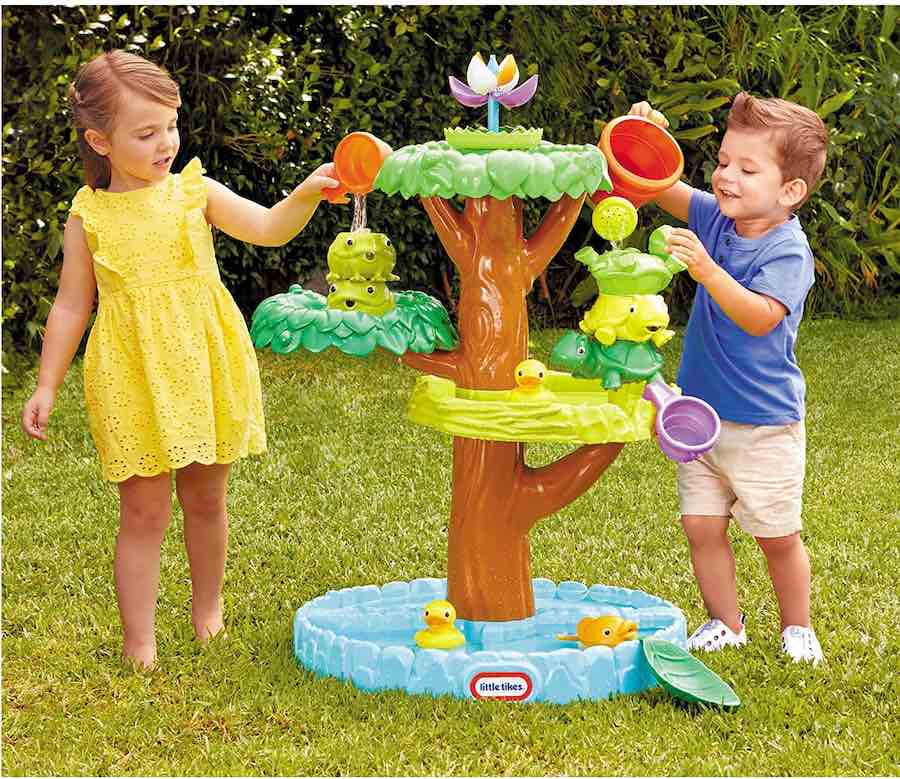 2. Little Tikes Magic Flower Water Table – If you don't live near the beach or just don't want to fuss with it, this is a great addition for your backyard. Now you can have the convenience of both sand and water play in the safety of your backyard! This will keep your toddlers occupied for a while!
3. Gazillion Bubble Rush Bubble Blower Machine – This fun little toy brings out the inner child in everyone! As an adult I still like blowing bubbles with my children. There is something about those floating balls of soap floating through the air! Now you can have a machine do all the hard work for you!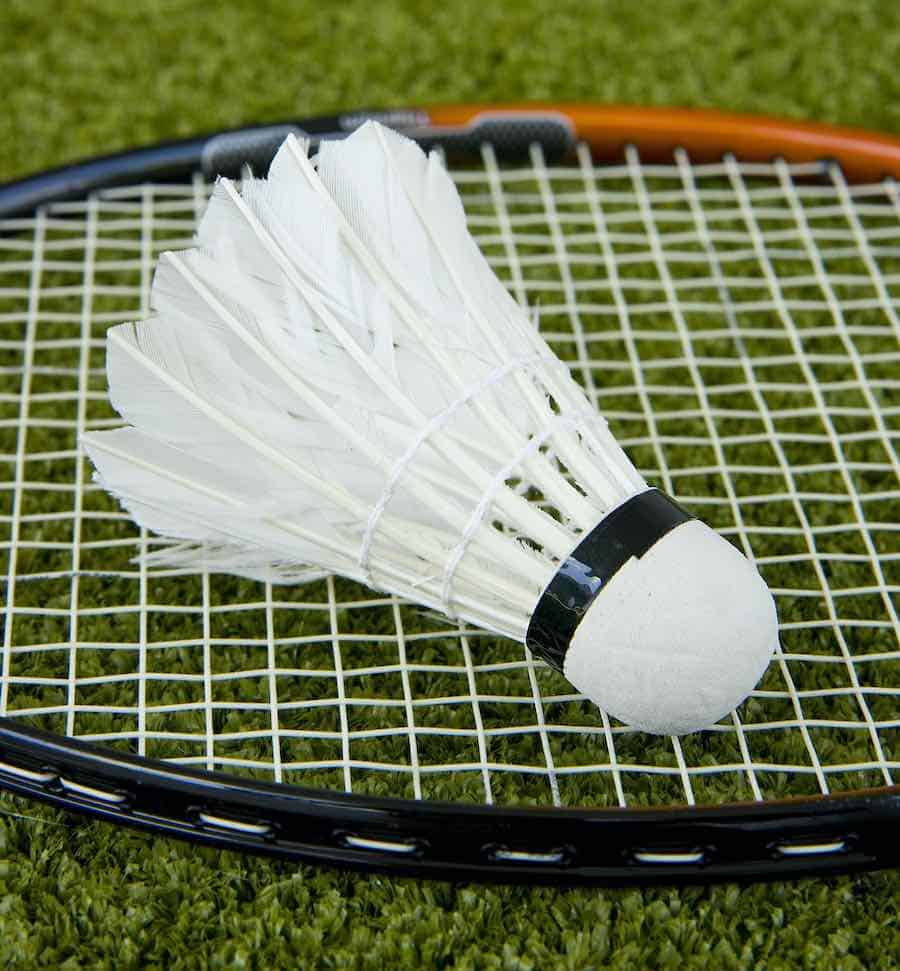 4. Badminton – I remember playing this game with my family when I was younger and now I can enjoy it with my children. You will need some patience as the younger ages are still working on hand eye coordination! Even with that it is still fun to watch them try and try again without giving up. You are their biggest cheerleader! Pick up a badminton set for your little ones here.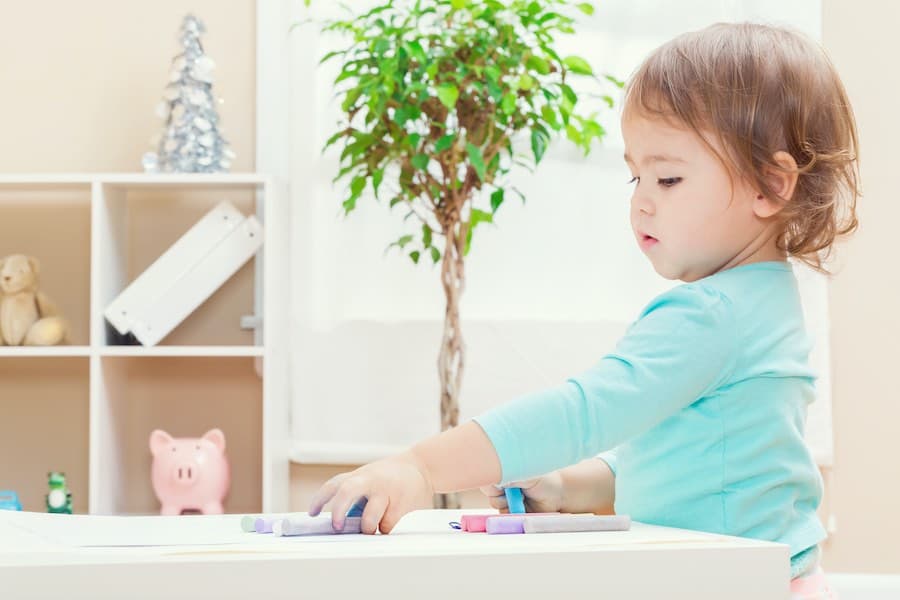 5. Chalk – This will always be one of my toddlers favorite activities. They can draw on anything outside and it will all wash off. They love to try to write their names, draw pictures, and even learn to play tic-tac-toe. There are so many options for chalk colors, chalk paints, stencils for fun creations, and so much more! Keep reading for even more of the best toddler toys for summer! We use this easy wash chalk for stress-free clean-up.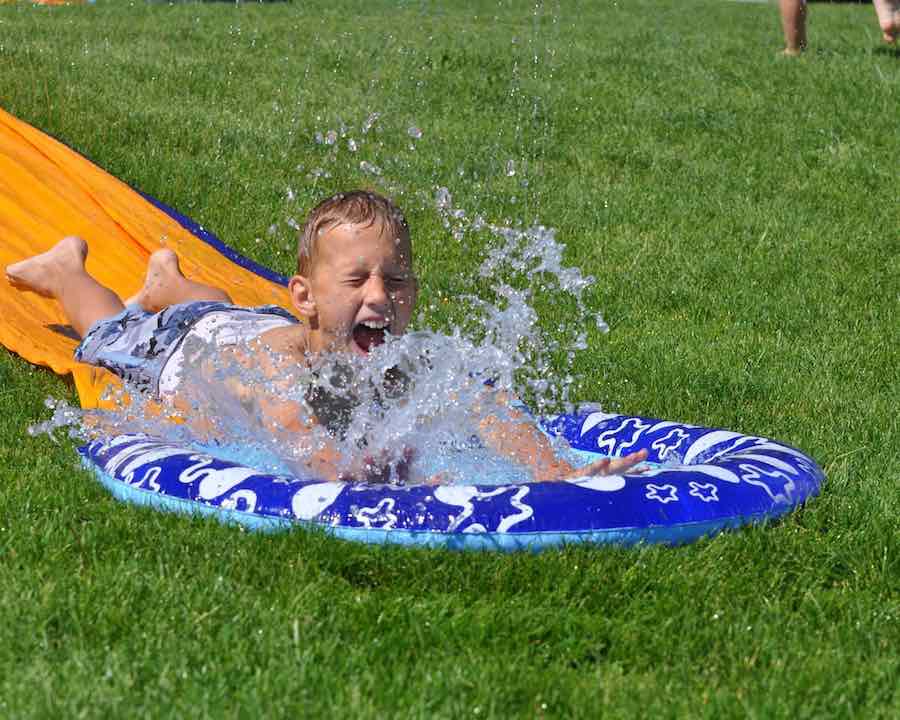 6. Slip n Slide – You can beat the summer heat with this refreshing cool Slip N Slide! Grab your swimsuits, sunscreen, your favorite towel, and head outdoors for hours of fun slipping and sliding in the slick mat while you crash into a pool of water! Need it a bit more slippery? Add a little bit of dish soap for a funner slide, plus it cleans your toddler at the same time! That's a win/win! Want to get in on the action? Get your Slip 'N Slide now!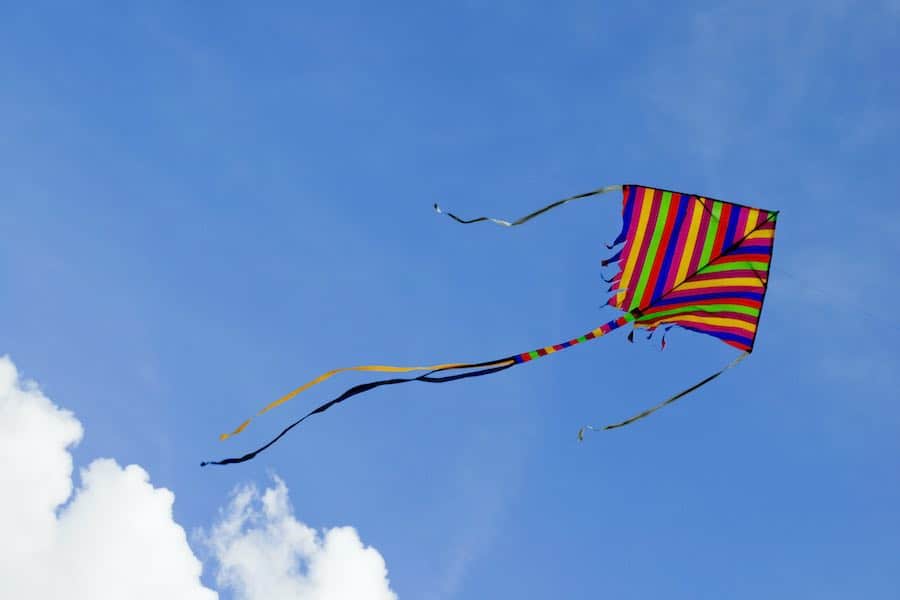 7. Kites – This is best on a windy day! There are many different types of kites you can buy or if you are feeling adventurous, you can make one! I love the joy in my children's eyes when they see the kite lift off the ground and get carried away with the wind. They say it looks like the kite is dancing in the sky.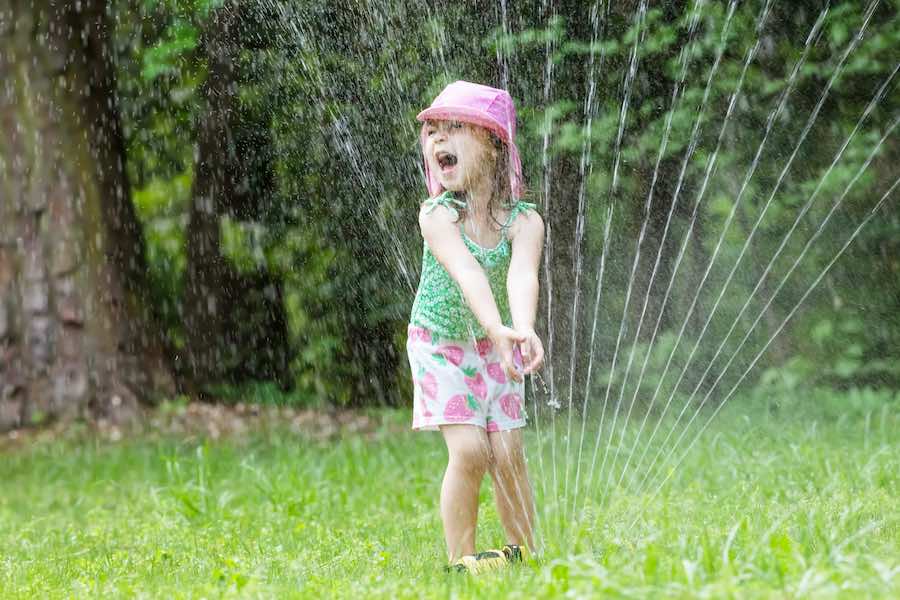 8. Sprinkler – This is a great toddler activity and toy for cheap! Here is another fun water play idea. Sometimes they are a bit too little for the bigger water play toys, but will love to splash around in the sprinkler. You can grab your swim suit too and splash around with them! It turns into family time outside on those warm summer days. Pick one up here.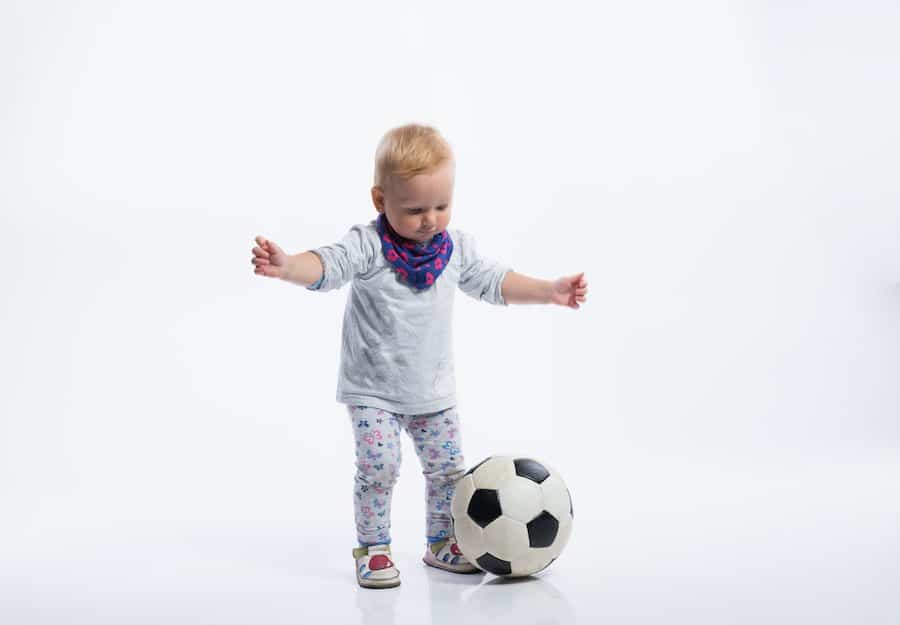 9. Sports – Want to get your toddlers moving and active? Sports are a great way to help them run off some energy. We like to kick the soccer ball back and forth, maybe toss the basketball in the net, or even work on batting practice with a t-ball set! It doesn't matter what you try as long as you are all having fun!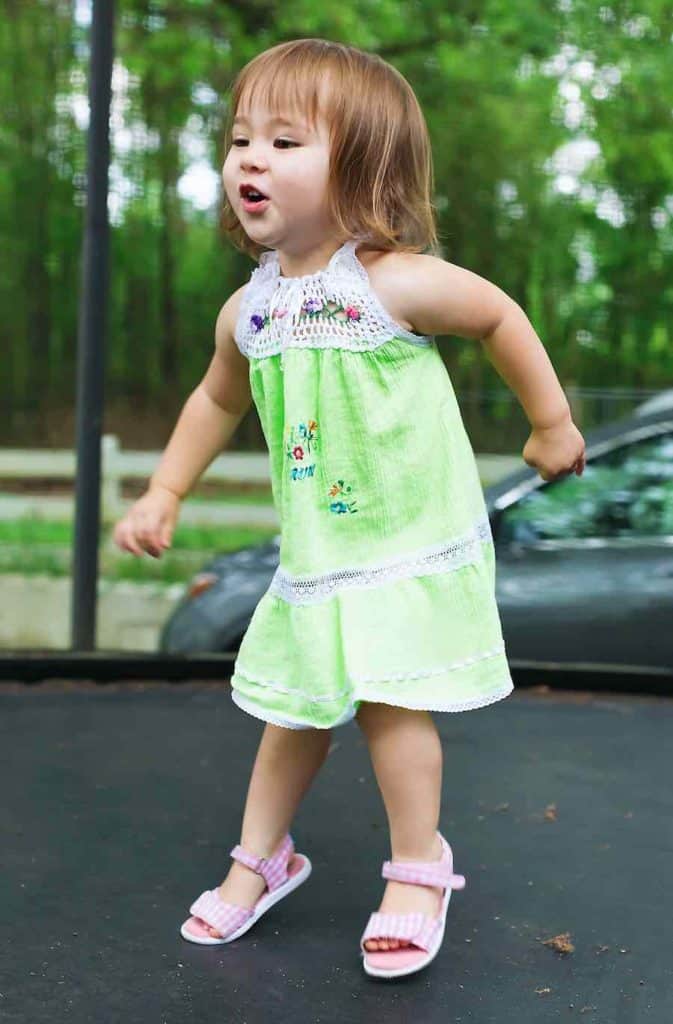 10. Trampoline – Get all the sillies out while jumping until your heart's content on a trampoline. When I was younger trampolines didn't come with any safety net to prevent accidents. I love they now have that option to keep all the little (and big) ones safe while having fun and that is why it made it onto our best summer toys list! Skip the store and get yours delivered. We are half through our toddler activities and toys list!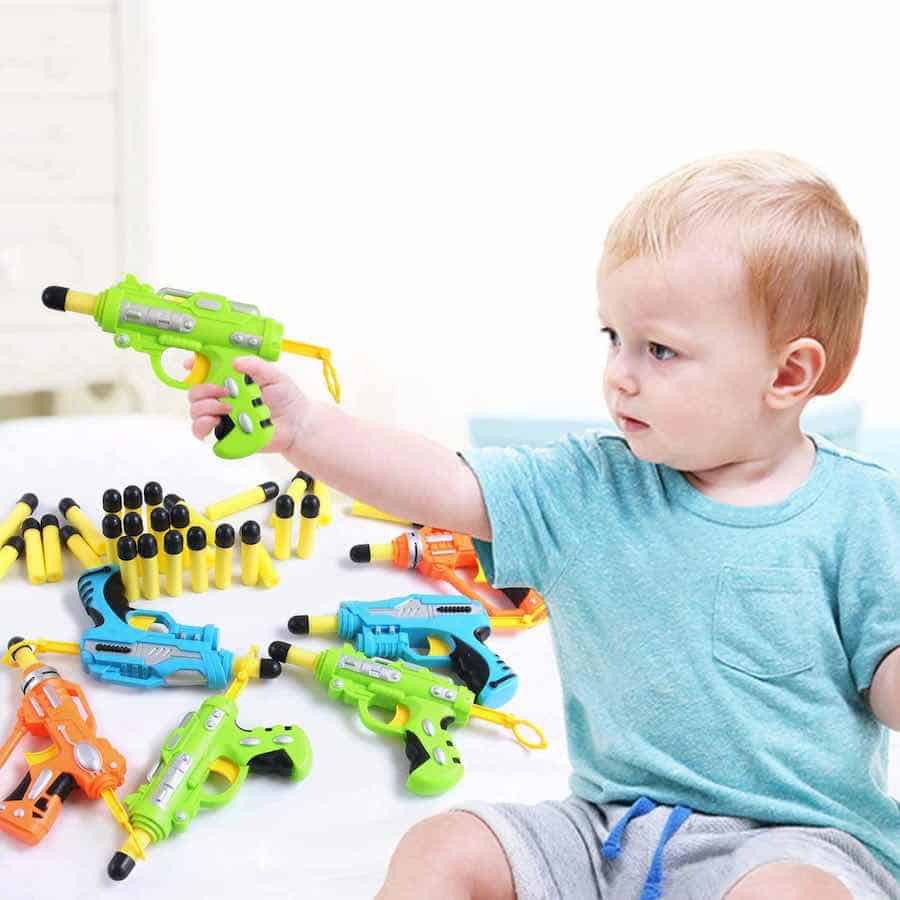 11. Nerf Target Practice – All toddlers love knocking things down and playing with toys. You can set up some cans outside and see if they can knock them down with Nerf guns. They might struggle a bit in the beginning but in the end they will be so excited when they hit the target and make the cans come crashing down. Plan your own nerf battle and pick some up here.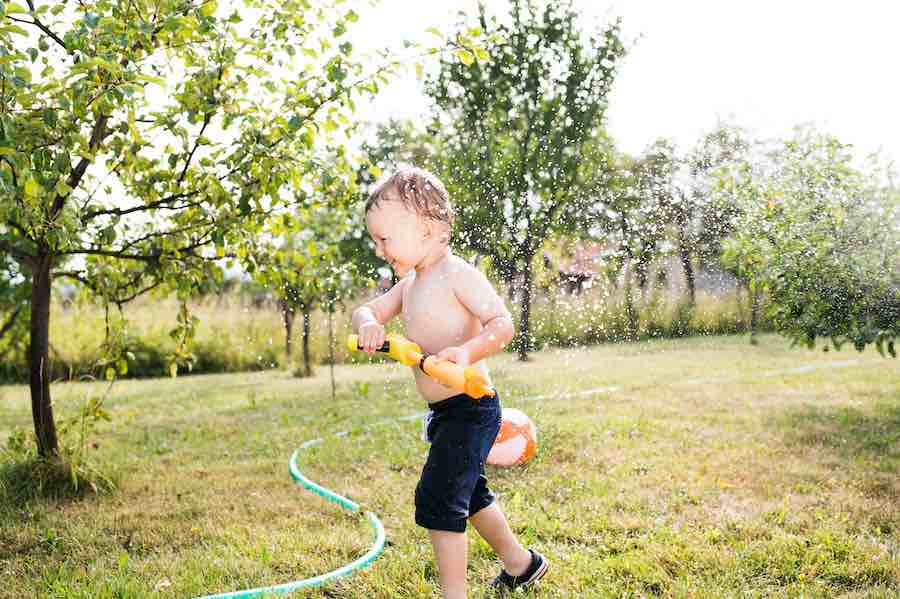 12. Water Gun Battle – Same as the Nerf Target Practice water gun battles are just as fun! You can set up paper targets and have them shoot at that. You can also add a little bit of food coloring to make fun "paintings" with the water! I love listening to our children giggle, run, and hide while playing! It's one of my favorite sounds and those memories will last a lifetime. Grab this little kid-friendly versions here for a super fun toddler toy and activity.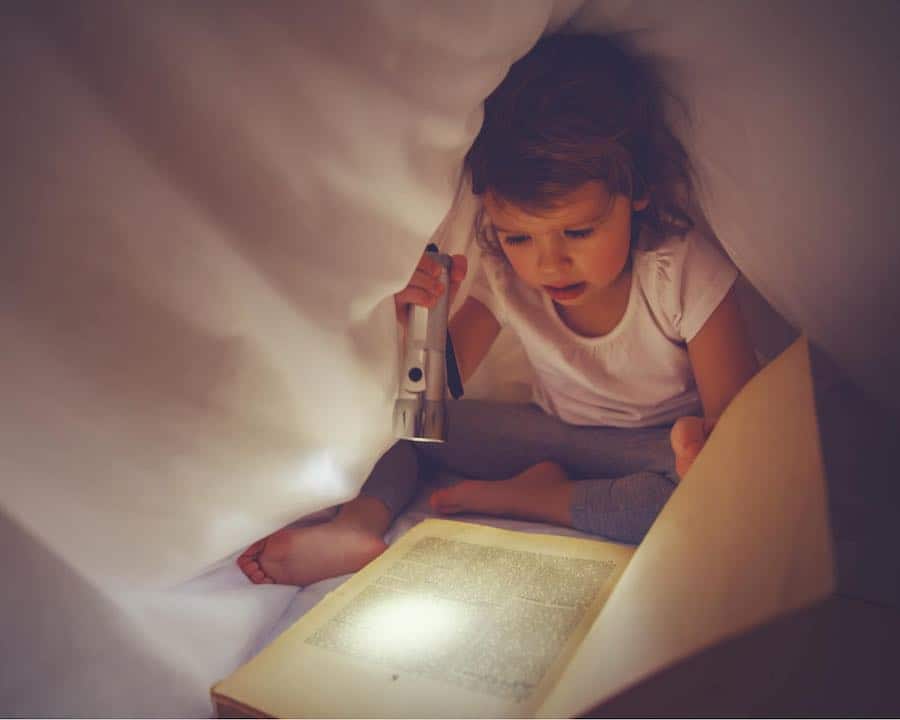 13. Fort Building – I have fond memories of building forts in our backyard with my parents. Sometimes we would build them out of wood and sometimes we built them out of blankets and pillows. No matter what you do, just keep it fun! You can even have a picnic or get lost reading books!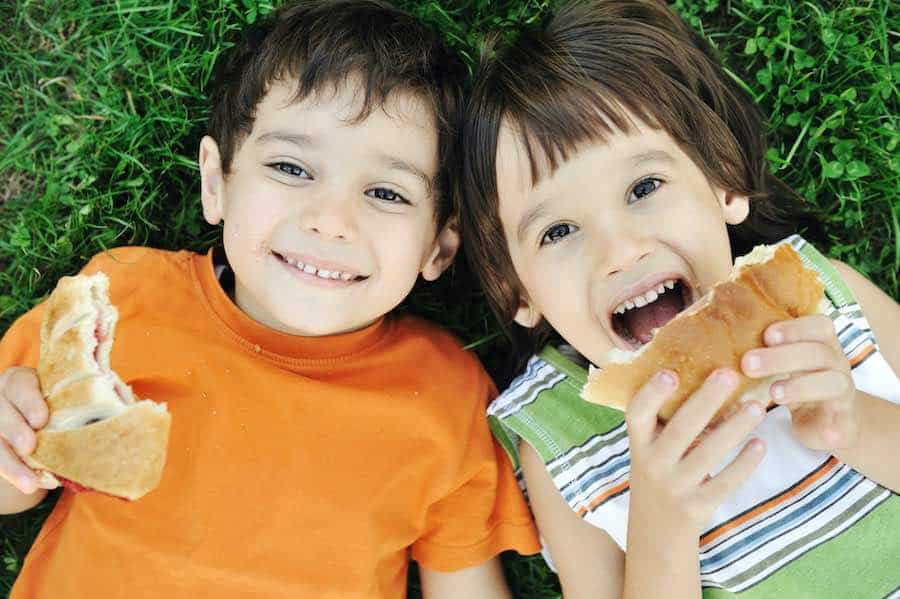 14. Outdoor Movie – This one isn't so much a toddler activity or toy as it is a way to keep the little ones entertained. You can even set up camp in your outdoor fort while you watch your movie to make it even more special. Don't have a projector? That's ok, you can grab your laptop or tablet to view the movie.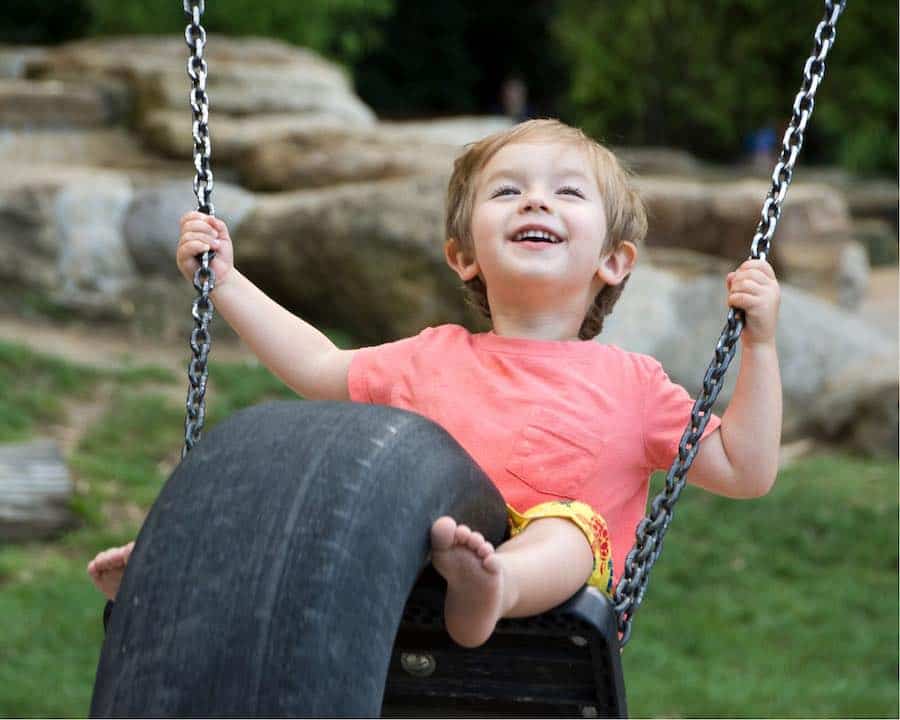 15. Tire Swing – My grandparents had one of these in their tree and we loved playing and swinging on it during the summer. We loved to feel the cool breeze in our faces now our children can experience the same feeling with their own tire swing.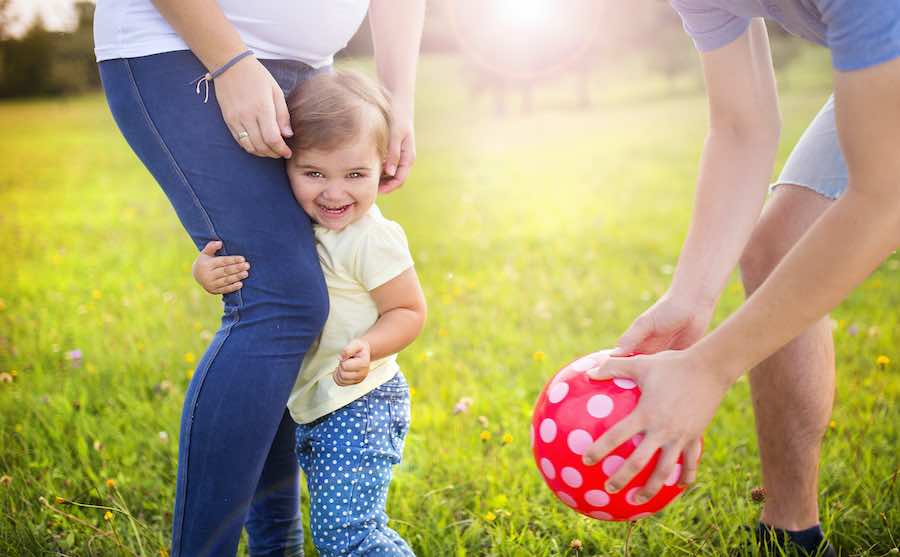 16. Jumbo Inflatable Bowling – This is guaranteed to bring a smile to your children face as they see how many pins they can knock down in one roll! They are easy to set up so the fun can continue on. This will lend to hours of entertainment, laughter, and fun. Definitely one of the best toys we have picked up on our toddler activities and toys list. We love this set because the pins stand up easily.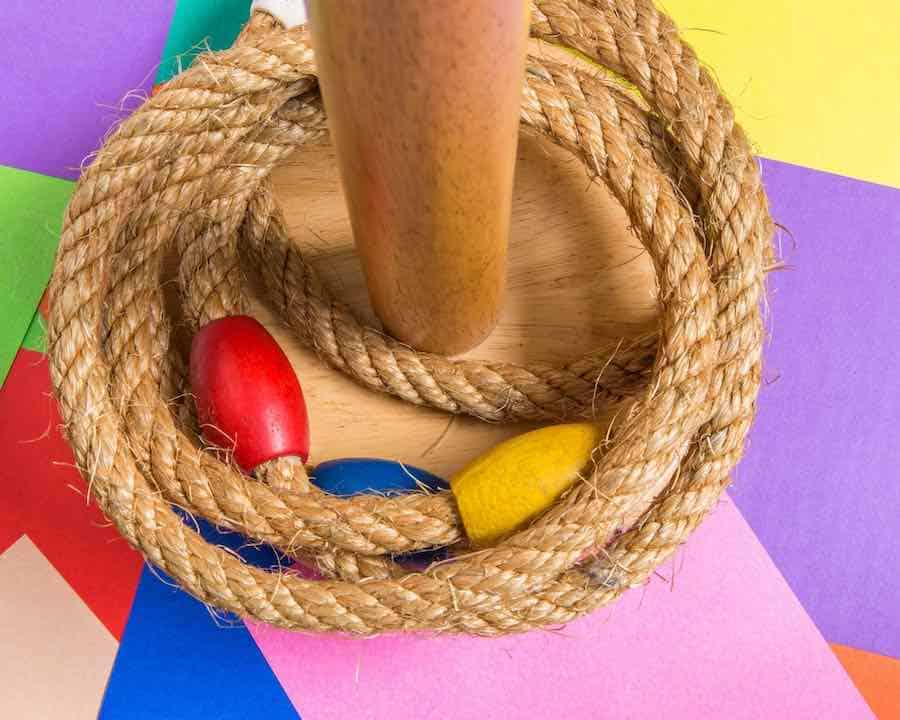 17. Ring Toss – Get those hand eye coordination games out and teach your toddlers the fun game of ring toss. You can make it easy in the beginning and keep the post parts closer to your child, but as they start getting better then you can move them further apart! It's fun for older children and adults too! Get a set for your yard. We are getting to the end of our list! Keep reading for even more fun outdoors!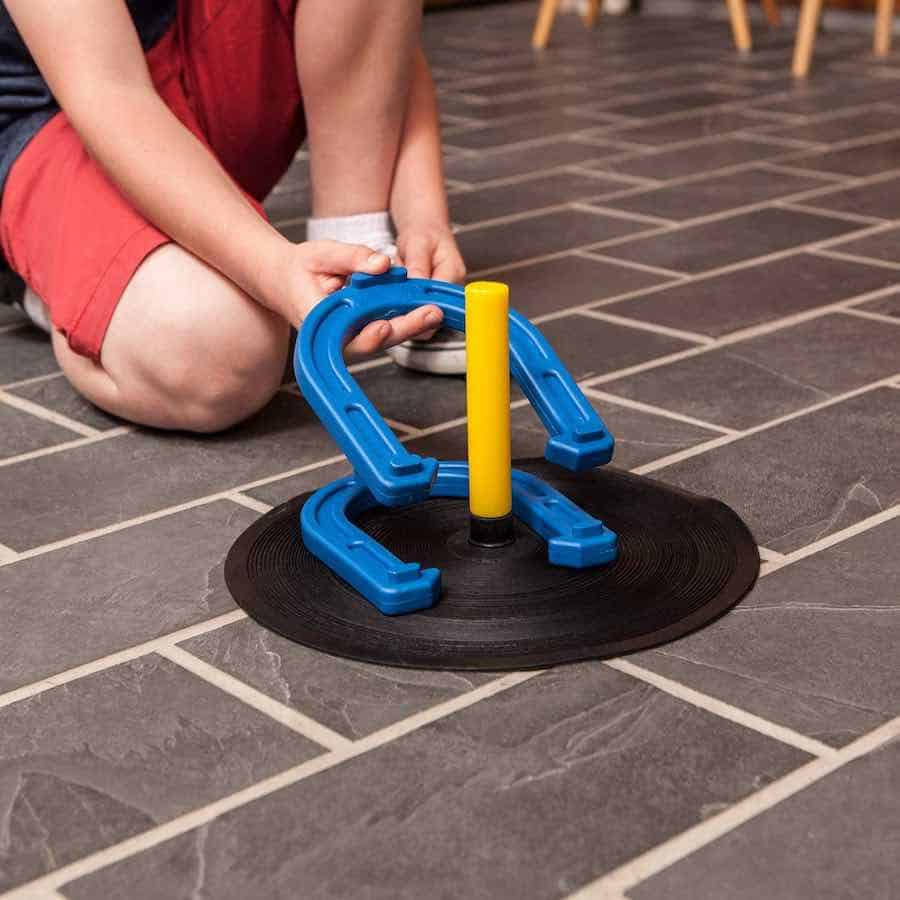 18. Horseshoes – This one brings back so many memories of me playing with my grandpa in the yard late on those summer days. Just make sure that there is no one around when your toddler throws the horseshoe as it could hit someone. It's never fun to end a game because of an accident. Pick up this rubber horseshoe set and stay safe!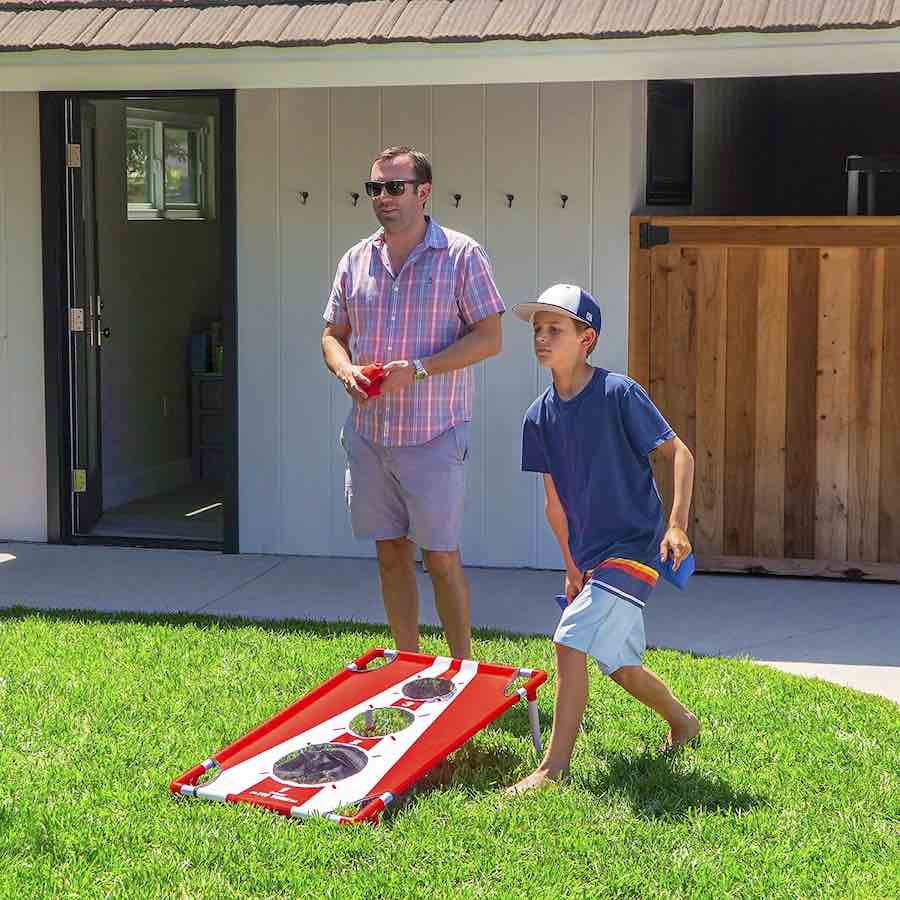 19. Corn Hole – Here is another fun game for the whole family! How many bean bags can you get in the hold on the board? The way my kid throws will sometimes make me scratch my head and wonder how in the world it got stuck in a tree! Kids are great and watching them throw and try to aim is the best! This will give you lots of laughs! This is one of our favorite toddler activities and toys Want in on the fun? Get this game delivered.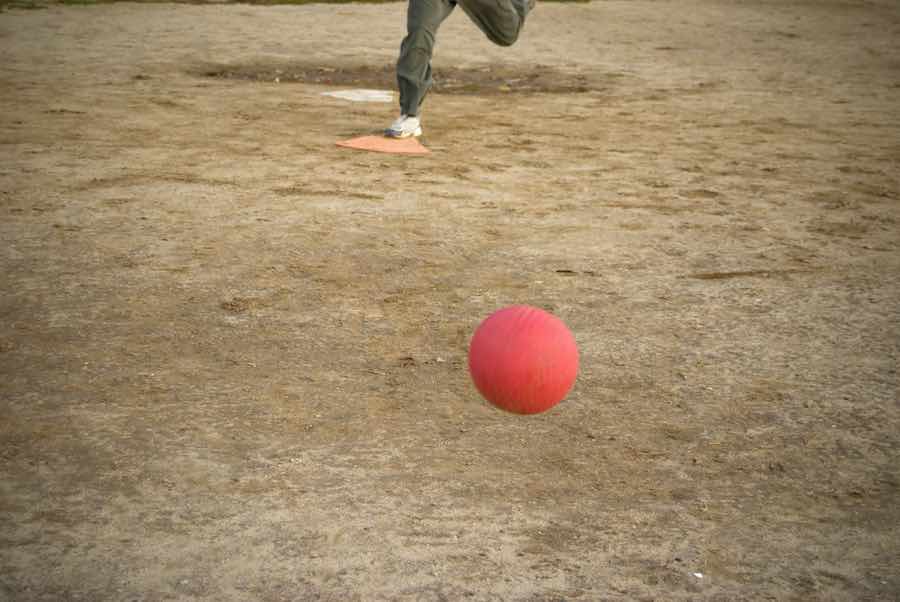 20. Kick Ball – Last on our list of toddler activities and toys is kickball! Get out and enjoy and fun and active game! There is nothing better than gathering your friends and family together for a fun game! Games are never about keeping score, but about having fun and getting outdoors! I played this so much as a kid. I want my kids to have the same chance to enjoy it too! If you agree, order one for them here.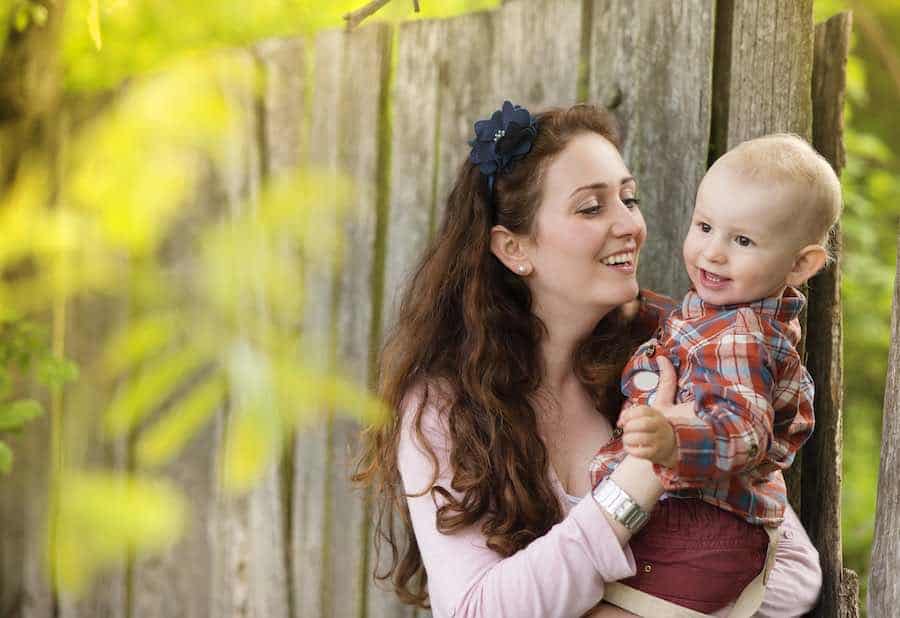 No matter what activity you choose to play outdoors with your toddlers just know that they will have fun! It is easy to keep children entertained for short or long periods of time. Above you just read about some of our favorite toys and activities for our little ones, even though there are a ton of other outdoor toys for your toddler. We just wanted to hit on the best ones! What are your families go to outdoor toys for fun? We would love to hear from you and maybe add a few to our family fun days! Creating memories that last way longer than the current television show is what we aim for as parents. Technology will change over time but memories they will always have!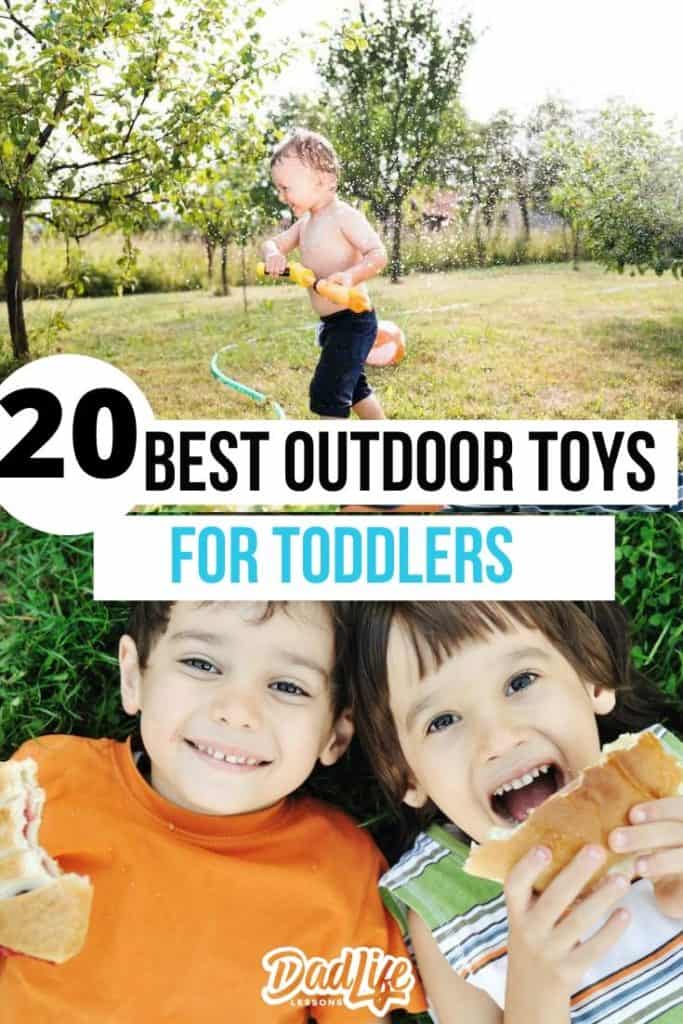 If you loved these 20 toddler activities and toys for summer post, be sure to pin it to your favorite kids activity board so you have it the next time your kids tell you they are bored. Post a photo of you and the kids doing these and tag us social media @DadLifeLessons. We love seeing people use our tips!
More Toddler Fun Ideas:

10 Card Games to Play with Kids
16 Super Fun Snacks For Toddlers
15 Summer Crafts for Preschoolers
How To Make Homemade Spray Chalk
How to Make Pumpkin Pie Slime