The summer is a great time to go outside and enjoy the day doing fun things with our kids. Being able to cultivate and strengthen your relationship with your daughter is even better! When was the last time the two of you, unless you have more than one daughter, spent some good one on one time together? I have two daughters in various stages in their lives and I make a point to have that special time with them in the midst of my busy schedule. Below I have listed 10 Summer Activities for Dads and Daughters, this will help you get that ball rolling with fun! Maybe you have not had a chance to do something with your daughter yet, but now is the time to start. You never know, you just mind find your favorite thing to do together!
10 Summer Activities for Dads and Daughters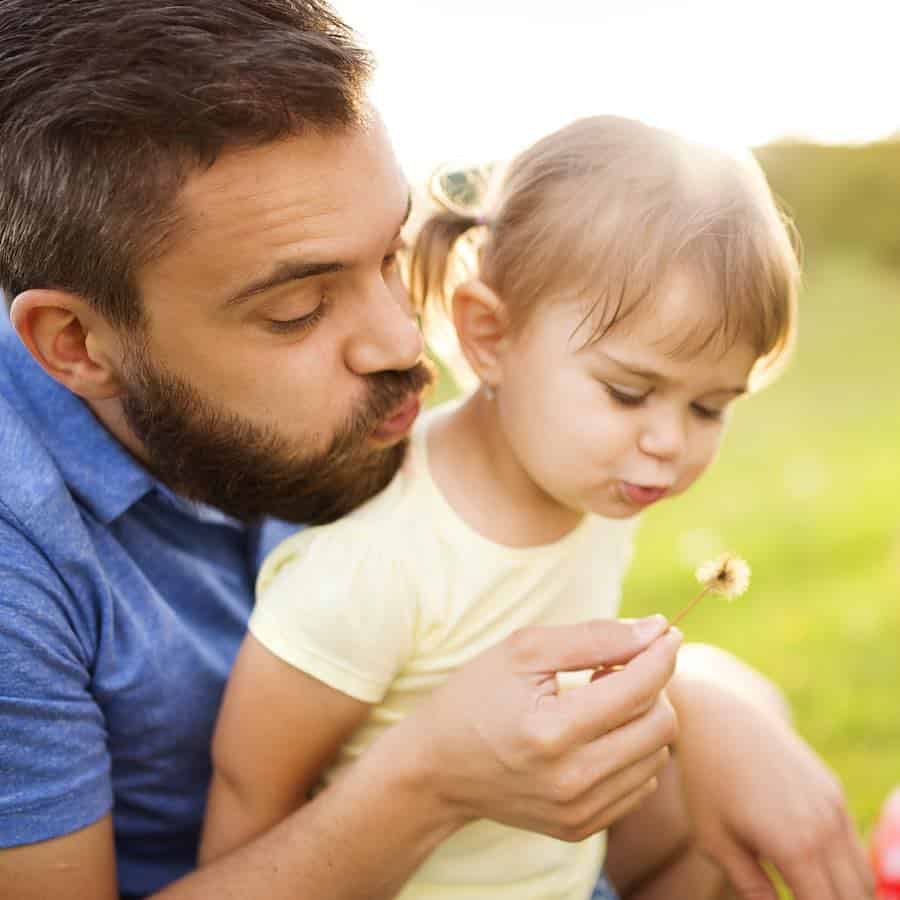 1. Lace up your boots for a hike – Hiking is a great thing to do outdoors in the summertime. It does not matter if you live in the mountains, near the beach, or in the dessert. If near a beach you can hunt for treasures from the ocean like sea glass or sharks teeth. The point is to get out and enjoy all that nature has to offer. Remember to pack some sunscreen and extra water! You do not want to have matching daddy daughter sunburns.
2. Enjoy the ride and check out an amusement park – I remember going to these during the summertime and running from ride to ride! My favorite rides where the roller coasters that did loops and twists. Now my daughters love to ride the swings and the scrambler rides. Enjoy a day at the amusement park where the adrenaline and childhood runs wild. Plus after a day of rides, they are usually ready for an early bedtime, I call that a parenting win.
3. Pack a picnic – Sitting and enjoying each others company is a great way to spend some quality one on one time together. You can pack your favorite foods, a big blanket, and a kite. We like to take a picnic to a local park or to the beach. The kite is just a bonus if the wind decides to cooperate.
4. Learn a New Sport – Do you like to be active? Maybe you have not played a sport since high school or ever. Now is the time to try something new. I was ok at sports growing up, and my daughters love to play them now. Sometimes we will head over to the golf range and learn to hit the ball and possibly NOT throw our golf clubs! At the end of the day, it is not about how many golf balls you actually hit, but it is about creating those memories and maybe a great story or two from an incredible day.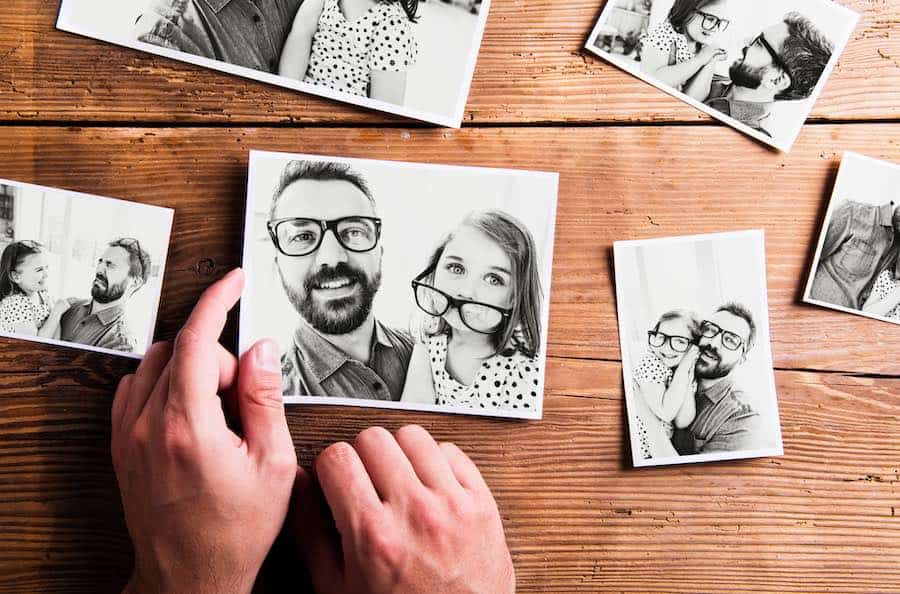 5. Be creative and paint – Up next in our summer activities for dads and daughters brings us to a rainy day activity. Summertime is not necessarily all sunshine and blue skies. Sometimes it rains, but the bonding time with your daughter does not have to be limited to sunny days. We like to head over to our favorite pottery store to customize and paint a piece of clay. We each have our own ways of being creative, but we are together talking about whatever is on our minds. I do try to throw in a bit of parenting and see if my daughter is talking to any boys or what is the latest happenings in her school. In about a week we go back and pick up our finished pieces. Another idea if the weather not cooperating, grab those Amazon boxes and make a Dollhouse out of cardboard.
6. Check out the latest blockbuster – I am not talking about the video story that closed many years ago but going to watch a movie. It has been a while since we have gone to the movies, but when we do it is during the summer. Our local theater does $1.00 movies during the week so we make sure to go to some of them. As a dad, I love our dad and daughter activities because I can start to show her how a gentleman is supposed to treat a lady. One day when she grows up….I hope that is never, she will know what to look for in a date and how she should be treated.
Other Dad Life Lessons posts you may like:
7. Have a tea party – This is perfect for the younger daughters in your life. Sometimes the best activities require minimal effort. My youngest daughter loves to have tea parties, I mean all out dress up, fancy cakes, and real tea parties. I love the way her face lights up when I offer some tea and cakes to the teddy bears and penguins. These are the days I love the most. Remember it can be cookies and milk or lemonade and cake, the drink and food don't matter as much as the time together does.
8. Play a game of hide and seek – Take advantage of the long days of summer with a fun game of hide and seek. Summer activities for dads and daughters can vary from place to place depending on where you live, but a classic game of hide and seek never goes out of style. You can play this safely in the comfort of your own backyard. To make it more challenging you can even include being about to hide in the house too! My girls are great at finding just the right little space to hide. They win almost every time.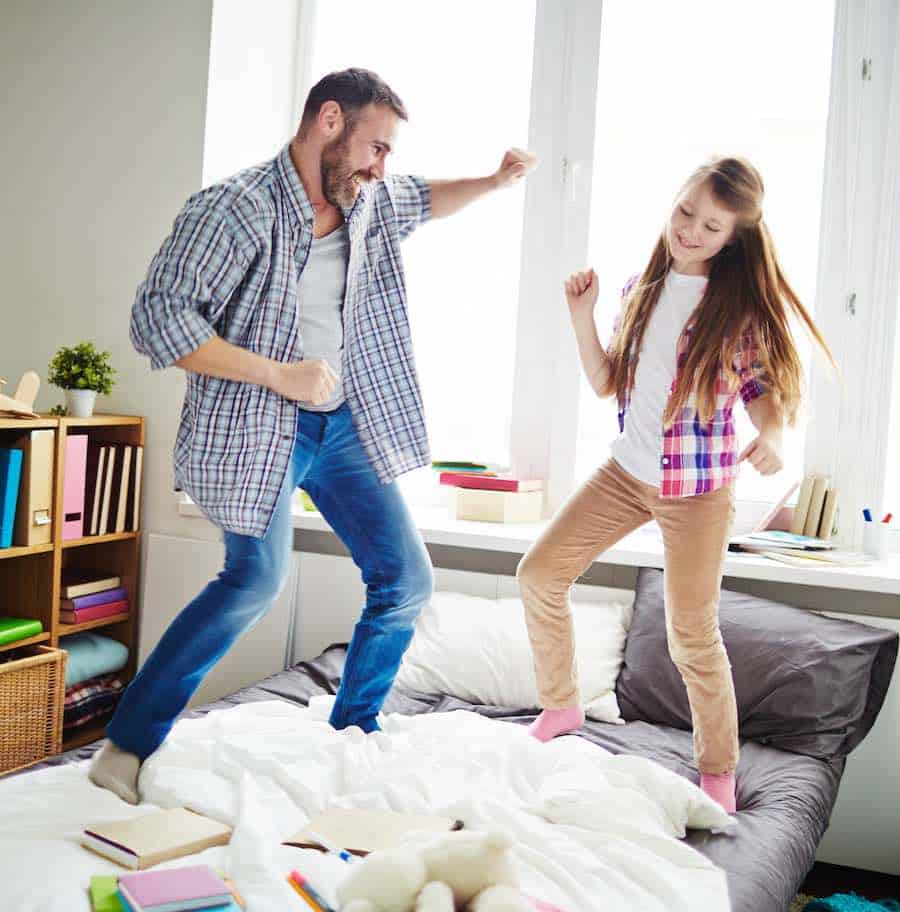 9. Take a trip back in time – Does your daughter love history? One of mine does so I make sure to plan a day to visit local historical places in town. Sometimes it can be touring an old plantation house or heading over to a local museum to learn all about the past and how things used to be. Check out your local historical museums, sometimes they even have discounted days! You can also crack open your old yearbooks and photos and take your daughter down your personal history and family.
10. Lions, tigers, & bears oh my! – Last up on our activities for dads and daughters is the zoo! Almost all majors cities have a zoo or at least a little animal park. Do you know what your daughters favorite animal is? I have two daughters and they all love something different. One of their favorites is the Flamingos. We like to visit the zoo earlier in the day so the animals are a bit more active. During the hottest part of the day they do not want to move and are usually hiding, I can't really blame them! At that time I just want a cool drink and some AC. So make sure to go early to see the most active animals.
End the day with a fun dinner, plan a Taco Tuesday dinner (even if it's not Tuesday.)
No matter what activity you plan on doing with your daughters, it will be the memories you are creating that will stick around for the long haul. The story that she tells her friends about the trip to the zoo just might be when you dropped your ice cream after you were startled by the monkey who threw some leftover peanut shells at you! Those are the times your daughter will remember for the rest of her life…and she might not ever stop retelling that story. There are a ton of summer activities that you can do with your daughter too! They are not limited to the 10 summer activities for dads and daughters that we mentioned in this post. Try to come up with some of your own too! We would love to hear from you and maybe you could share a funny story for your trip too!